Fresh Smoked Salmon Chèvre Pizza
Looking for an elegant pizza appetizer? Goat cheese paired on a smoked salmon pizza with thin slices of zucchini and tomato makes a tasty and impressive starter. Fresh Smoked Salmon Chèvre Pizza is savory and delicious.
It may sound a bit over-the-top serving sparkling wine with pizza, but I have to tell you, this pairing isn't that unusual. In fact, the first time I had it was more than 20 years ago when I was visiting my brother in the south of France. We ate a lot of good food on that trip and this Fresh Smoked Salmon Chèvre Pizza paired with Gloria Ferrer NV Brut Rosé takes me back to that time.
On that memorable day, my brother and I were hiking in the hills overlooking the Mediterranean. Around midday our stomachs reminded us that it was lunchtime. We came across a restaurant with an overlook of the sea, serving brick oven pizzas. The pies were dressed sparingly with cured meats, olives and a few nuggets of fresh cheese.
The chef blistered the crusts in a lava-hot oven and served the pie cut into thin strips instead of the traditional slice. While there were other drinks available, the waiter suggested a chilled sparkling rosé. Who were we to argue? It was an amazing combination. I loved the savory, crispy bite of pizza with the bubbly refreshing sip of rosé. It's a memory I've held onto and one I'm happy to recreate with Gloria Ferrer's sparkling wines. Here's why:
Gloria Ferrer Caves & Vineyards is Carneros' original sparkling wine house, owned and founded by the Ferrer family of Spain. Named for José Ferrer's wife, Gloria, the winery opened in 1986 in the breezy, now-famous region in southernmost Sonoma County.
Gloria Ferrer is not only the first sparkling wine house in Sonoma Carneros, but also the first to bring back clones from France to plant their vineyard.
Gloria Ferrer wines have earned over 500 gold medals and 50 90+ scores in the last 5 years.
To simplify this meal, start with store bought pizza dough. If you're feeling ambitious here's a recipe for homemade dough, but I won't wag my finger if you pick up a bundle from your market's bakery department.
Press, pat and form the dough into a respectable round and have some fun with it by giving it a few tosses in the air! Just make sure to catch the dough on your knuckles so there's no inadvertent puncture wounds to your crust. Transfer the dough to a hot pizza stone and drizzle with olive oil.
Dress the pizza with very thin slices of fresh zucchini.
Add fresh slices of tomato, a sprinkle of thyme and pepper and a little extra oil. Bake the fresh smoked salmon chèvre pizza until it's golden and crusty.
Cool the pizza for a few minutes before topping it with thinly sliced smoked salmon and crumbles of creamy chèvre. This smoked salmon pizza isn't goopy with sauce and cheese. Instead, it's reminiscent of that al fresco lunch we had… with distinctive toppings and a refrained hand.
When you're ready to eat, pop the cork on a bottle of Gloria Ferrer Sparkling Rose or Blanc De Blanc and enjoy this combination as a fun pizza appetizer or with a green salad for a main course.
This wine opens with bright strawberry and red cherry on the nose and keeps on giving all the way to the finish, wrapping up with a touch of mineral. I think you'll agree that this sparkling rosé is an ideal pairing with the smoked salmon pizza.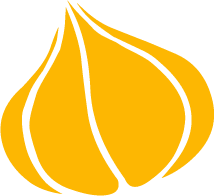 Tried this recipe? Leave a rating and review.
Your comments and shares are invaluable to me and the thousands of readers who use this site daily. If you've made the recipe, leave a star rating and review. We want to hear how you liked it.
We'd love it if you shared the recipe with your friends on social media!
Fresh Smoked Salmon Pizza
A fresh, deliciously different pizza with thinly sliced zucchini and tomato, lush smoked salmon and creamy goat cheese.
INGREDIENTS:
1

1 pound ball

store-bought pizza dough

2

tablespoons

flour

2

tablespoons

cornmeal

3

tablespoons

extra virgin olive oil

divided

1

medium

zucchini

sliced into 1/8″ rounds

2

medium

campari or plum tomatoes

very thinly sliced, seeded and pat dry

¼

pound

smoked salmon

very thinly sliced

2

ounces

goat cheese

crumbled

1 ½

teaspoons

fresh thyme leaves

pinch

black pepper

freshly ground
DIRECTIONS:
One hour before assembling pizza, remove pizza dough from the refrigerator and let it rest.

Place a pizza stone in a cold oven. Preheat the oven to 500°.

Mix the flour and cornmeal together and sprinkle over a non-porous work surface, like marble, granite or laminate. Place the ball of dough on top of the cornmeal mixture and use the pads of your fingers to push down on the dough, to flatten it and remove excess air bubbles. Flip the dough over and continue to flatten the center of the dough with your fingers.

Flip the dough back to the original starting point and form your non-dominant hand into a "C" shape. Place the "C" about ½" from the edge of the dough and press against the dough with the outside of your hands to create a distinct edge while pressing and rotating the center of the dough with your dominant hand.

Rest your fingers inside the edge of the dough and gently spread them out to stretch the dough. These actions are meant to thin the dough slightly and give the dough a form… If you want to get fancy and toss the dough to thin it further, rest the stretched dough over your knuckles and fingers. Toss the dough a few inches into the air, spinning as you toss. Catch the dough on your knuckles. Do this several times until the dough reaches the desired thickness.

Using oven mitts, remove the pizza stone from the oven and rest it on a heat safe surface (you don't want to burn your counter tops). Arrange the dough on top of the pizza stone. Drizzle with 1 ½ tablespoons of olive oil and brush over the dough to cover.

Layer the dough with thin rounds of zucchini slices, overlapping them as you go. Top the zucchini with thin slices of tomato and drizzle with the remaining olive oil. Sprinkle with half of the thyme leaves and a sprinkle of pepper. Using oven mitts, transfer the pizza stone back to the hot oven and bake for 7-8 minutes or until crust is browned and crusty.

Use a pizza peel or a very large heat-resistant spatula to transfer the pizza to a cutting board. Let the pizza rest for several minutes to cool. While the pizza rests, crumble the goat cheese and separate the salmon into thin slices. Top the pizza with salmon, goat cheese and the remaining thyme leaves.

Use a pizza cutter to slice the pie into strips or wedges and serve with a chilled Gloria Ferrer sparkling rose wine.
NOTES:
Best enjoyed the day you make it.
NUTRITION:
Calories:
206
kcal
|
Carbohydrates:
8
g
|
Protein:
9
g
|
Fat:
15
g
|
Saturated Fat:
3
g
|
Cholesterol:
13
mg
|
Sodium:
280
mg
|
Potassium:
193
mg
|
Fiber:
1
g
|
Sugar:
1
g
|
Vitamin A:
305
IU
|
Vitamin C:
10
mg
|
Calcium:
34
mg
|
Iron:
1.2
mg
"Pin It" For Later!
I was selected for this opportunity as a member of CLEVER and the content and opinions expressed here are all my own.