Champagne vinaigrette may sound fancy, but it's really simple to make and it's the perfect homemade dressing to perk up everything from salads to cooked vegetables or even as a light sauce for chicken and seafood. This simple homemade salad dressing lasts for about 10 days in the refrigerator, so it's always ready to use. Make this quick and easy champagne vinaigrette recipe today and enjoy it's zingy freshness all week long.
Champagne vinaigrette
This easy champagne vinaigrette recipe is light, tangy and fresh. It pairs beautifully with any garden fresh salad, but is also an easy way to dress steamed veggies like green beans or broccoli, asparagus or even roasted squash.
A little can go a long way, too. Just a drizzle of champagne vinaigrette will punch up the flavor of anything you add it to.
The case for homemade salad dressing
Confession: I've never bought bottled salad dressing. I'm not saying that to be snooty or holier than thou. It's a simple fact.
Growing up, my Mom always made her own vinaigrettes for our salads. No Wish Bone or Good Seasons. Just a simple 3:1 ratio of oil to vinegar, some garlic, salt, pepper and dijon mustard.
It wasn't fancy. It was just GOOD.
This simple champagne vinaigrette recipe relies on the same tenets my mother taught me, with a few flavor twists here and there. Trust me, you're going to want this vibrant dressing on standby in your fridge — so toss out those crusty bottles, there's a new game in town.
No. you don't need champagne for this vinaigrette recipe. In fact most of the ingredients are pantry staples, depending on how well your larder is stocked. Here's what you'll need.
Ingredients for homemade champagne vinaigrette
Shallots
Whole Grain Pommery Dijon Mustarad
Regular Dijon Mustard
White Wine
Champagne Vinegar
Honey
Dried Tarragon
Sea Salt
Black Pepper
Extra Virgin Olive Oil
About the ingredients:
Whole Grain (Pommery or Old Style) Dijon Mustard:
Whole grain dijon mustard contains whole mustard seeds, that add texture and a little "pop" when you eat them (kind of reminds me of caviar). There are several companies that produce old-style whole grain mustard but the original Pommery mustard is from Meaux, France. It's sold in earthenware crocks, sealed with a wax lid. I always have a large jar on hand, because it's a simple way to add flavor and texture to many dishes. If you can't find this type, look for Maille Old style dijon.
White Wine:
I don't use a lot of wine in this dressing and if you don't have any, you can skip it, however, I find that a buttery white wine will soften the sharpness and round out the flavors in the vinaigrette. Traditionally, champagne is made from Chardonnay grapes (as well as Pinot Noir and Pinot Gris and others), so it makes sense to use a wine from the same type of grape in this recipe. I used a drinkable chardonnay.
Champagne Vinegar:
The difference between champagne vinegar and white wine vinegar is noticeable. Champagne vinegar is softer and milder and gives this vinaigrette a more nuanced, subtle flavor. My "champagne" vinegar was actually from California — so technically "not champagne" (which would be sourced from the champagne region of France) but I'm not going to be a stickler about that. "O" premium vinegars are great quality and have tons of fun flavors. (Not an affiliate, just a fan).
Dried Tarragon:
Tarragon is a mild, anise-flavored (think fennel or licorice) herb. I use dried tarragon in the champagne vinaigrette because it holds up longer than the fresh. If you have fresh tarragon you can certainly use it, but it will start to break down, discolor and get a bit slimy after a three or four days. If you are making this dressing to keep in the fridge for a week, I'd recommend using the dried herb instead of fresh.
Olive Oil:
I used a good, fruity, peppery olive oil for this dressing recipe. Don't use your fancy finishing oils for this, just a fresh extra virgin olive oil that you like.
This simple, homemade vinaigrette recipe comes together in about 10 minutes.
Assembling champagne vinaigrette
Finely dice the shallot and transfer to a medium bowl.
Add the whole grain dijon mustard, regular dijon mustard, white wine, champagne vinegar, and honey to the bowl.
Crumble the dried tarragon with your hands and add it to the bowl.
Sprinkle in the salt and pepper and whisk to combine.
Slowly drizzle the olive oil into the dressing, whisking constantly, until the dressing is emulsified.
Taste for seasonings and adjust as necessary.
Pro-Tip:
Tasting a tangy vinaigrette with a spoon can be a bracing experience. I've found the best way to "sample the dressing for seasonings" is by dipping a carrot or slice of cucumber into the vinaigrette and eating it. That way, you're not overpowered by the flavors and it gives you a sense of what it will taste like on other things.
Homemade dressing FAQ's
How do I store champagne vinaigrette?
Transfer the dressing to a glass jar with a screw top lid and store in the refrigerator for up to 10 days.
What if the dressing separates?
After a few days, the dressing may separate into two layers (oil and vinegar). Give the jar a good shake to re-blend the oil with the other ingredients.
How much vinaigrette does this recipe make?
This makes a little over a cup of champagne vinaigrette.
How much is a serving?
There's about 2 tablespoons per serving.
Ways to use champagne vinaigrette:
More homemade dressings you might like: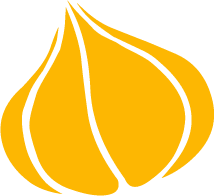 Tried this recipe? Leave a rating and review.
Your comments and shares are invaluable to me and the thousands of readers who use this site daily. If you've made the recipe, leave a star rating and review. We want to hear how you liked it.
We'd love it if you shared the recipe with your friends on social media!
Easy Champagne Vinaigrette
An easy to make, tangy homemade vinaigrette dressing with champagne vinegar, white wine and dried tarragon. Perfect for salads, dressing steamed vegetables or drizzling over fish and chicken.
INGREDIENTS:
1

small

shallot

minced

1

tablespoon

whole grain dijon mustard

1

tablespoon

dijon mustard

2

tablespoons

chardonnay

or other dry white wine

¼

cup

champagne vinegar

2

teaspoons

honey

1½

teaspoons

dried tarragon

crumbled

½

teaspoon

sea salt

¼

teaspoon

fresh ground black pepper

¾

cup

extra virgin olive oil
DIRECTIONS:
In a small bowl, combine the shallots, mustards, chardonnay, vinegar, honey, tarragon, salt and pepper. Whisk to combine.

Slowly drizzle in the olive oil, whisking constantly to emulsify. Taste for seasoning and adjust as necessary. (For sweeter add more honey).

Drizzle over salads, steamed vegetables or cooked chicken, pork or seafood.
RECIPE VIDEO:
NUTRITION:
Calories:
157
kcal
|
Carbohydrates:
2
g
|
Protein:
1
g
|
Fat:
16
g
|
Saturated Fat:
2
g
|
Sodium:
152
mg
|
Potassium:
41
mg
|
Fiber:
1
g
|
Sugar:
1
g
|
Vitamin A:
34
IU
|
Vitamin C:
1
mg
|
Calcium:
12
mg
|
Iron:
1
mg
Pin "Champagne Vinaigrette" for later!