Creamy Anchovy Vinaigrette
This quick and easy anchovy vinaigrette is lush, creamy and piquant. Use canned anchovies for this creamy salad dressing and assemble it in a mini food processor or blender for a beautifully emulsified anchovy sauce that's so versatile, you'll always want a jar of it at the ready. Anchovy fillets create depth of flavor without dominating and they are completely blended into the creamy dressing, so picky kids will never know they're there.
I always have a few tins of canned anchovies in my pantry. I love the way they melt into tomato sauces, punching up the flavor, adding deep umami notes without making the dish taste overly fishy. Just one or two anchovy fillets is all it takes to perk up a simple marinara and turn it into a heady puttanesca. I even use them in my creamy Caesar dressing. In this simple anchovy sauce, they add depth and flavor.
Anchovy Vinaigrette Ingredients:
Lemon
White Wine Vinegar
Egg Yolk
Sea Salt
Dijon Mustard
Garlic
Canned Anchovies
Worcestershire Sauce
Canola or Vegetable Oil
Extra Virgin Olive Oil
I found this recipe in the Poole's Diner Cookbook and have been smitten with it ever since. If you like Caesar dressing, this luscious anchovy sauce will be your new favorite. It's naturally dairy free and has the same funky notes you'd expect from that classic dressing. The sauce starts by zesting a lemon and soaking it in white wine vinegar. The vinegar and lemon zest give this anchovy dressing a bit of pucker and counter balances the preserved fish.
Making dressing in a food processor
In a mini prep food processor (or blender) combine the egg yolk, sea salt, anchovies Dijon mustard and garlic. Pulse several times to combine.
Add the lemon-vinegar mixture and pulse again until frothy and well combined.
Add the worcestershire sauce and pulse to combine.
While the food processor (or blender is running) Add the canola oil and olive oil in a slow but steady stream until the dressing is thick and creamy.
FUN FACT: The lid of your mini food processor has a little vessel with small holes in it — it's designed specifically for the purpose of adding oil a little at a time to emulsify creamy salad dressings and sauces. Just pour the oil into that reservoir and keep the machine running as you do. It'll do all the work for you – while pureeing the garlic and anchovy fillets completely for the most luxurious anchovy sauce you've ever tasted.
I've got a recipe coming up soon that PRACTICALLY REQUIRES this creamy anchovy dressing, but I know you're not going to want to wait for me to publish it before making your own. So here's a few ideas to sustain you until I can share that recipe with you.
Uses For Anchovy Vinaigrette
Use as a dip for crudité and vegetables (raw carrots, radishes, celery, snap peas, fennel, sweet bell peppers).
Replace the standard mayo spread with this punchy anchovy sauce on sliced chicken sandwiches or your next BLT.
Dollop a spoonful onto a plate and top with grilled chicken, fish or shrimp. Sprinkle with fresh dill or parsley.
Over sliced boiled eggs and endive lettuce.
Drizzle over steamed veggies (asparagus, green beans, carrots).
…and of course, in a salad.
How long will anchovy sauce keep?
This creamy dressing can be stored in a glass container with a screw on lid for up to a week in the refrigerator. When refrigerated, the anchovy vinaigrette thickens up, so if you're using the anchovy sauce as a salad dressing, add a few spoonfuls to the salad, then use your tongs to toss it well and coat the lettuce evenly.
More creamy salad dressings you might like: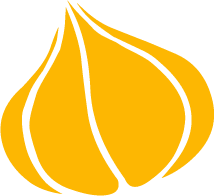 Tried this recipe? Leave a rating and review.
Your comments and shares are invaluable to me and the thousands of readers who use this site daily. If you've made the recipe, leave a star rating and review. We want to hear how you liked it.
We'd love it if you shared the recipe with your friends on social media!
White Anchovy Dressing
This thick, luscious, creamy dressing is completely dairy free and gives anything a punch of briny flavor. Great with grilled seafood or chicken, ripe beefsteak tomatoes, or slathered on a sandwich in lieu of mayonnaise.
INGREDIENTS:
lemon

zested

2

tablespoons

white wine vinegar

1

large

egg yolk

½

teaspoon

sea salt

1¼

teaspoons

Dijon mustard

1

clove

garlic

roughly chopped

1½

white anchovies

1

tablespoon

Worcestershire sauce

½

cup

Canola or vegetable oil

¼

cup

extra virgin olive oil
DIRECTIONS:
Add lemon zest to a small prep bowl and cover with the vinegar. Set aside to rest for 10 minutes.

While the zest is marinating, combine the egg yolk, sea salt, Dijon mustard, garlic and anchovies in the bowl of a mini food processor. Pulse several times to combine.

Add the lemon-vinegar mixture and pulse a few times to blend, then add the worcestershire sauce and blend for one minute. (This helps aerate the dressing to make it creamier.)

Slowly add the canola oil into the built in oil dispenser of your food processor while the unit is running continuously. Add the olive oil in the same manner until all of the oil has been combined.

Transfer dressing to a serving bowl of glass jar with a lid. Serve or refrigerate for up to a week.
NUTRITION:
Calories:
188
kcal
|
Carbohydrates:
1
g
|
Protein:
1
g
|
Fat:
21
g
|
Saturated Fat:
12
g
|
Cholesterol:
24
mg
|
Sodium:
177
mg
|
Potassium:
17
mg
|
Sugar:
1
g
|
Vitamin A:
31
IU
|
Vitamin C:
1
mg
|
Calcium:
5
mg
|
Iron:
1
mg
Pin "Lush & Creamy Anchovy Vinaigrette" for later!