Quinoa Chicken Harvest Salad
Want a seasonally-inspired salad for fall? Something that won't weigh you down, but will absolutely fill you up? This Quinoa Chicken Harvest Salad checks off all the boxes. With juicy seared chicken, fluffed quinoa, greens, crunchy apples and chewy, tart dried cranberries, your tastebuds will never get bored. Be sure to dress it with my favorite Champagne Vinaigrette to tie all the flavors together.
A seasonal fall salad
This simple chicken and quinoa salad recipe is perfect for early fall. We're still enjoying a few warmer days of Indian summer and knowing the comfort food season that's coming, it's good to mix in a salad, right?
This one is great because it takes the flavors of autumn (apples & cranberries) and blends them with protein-packed quinoa, pan-sauteed herbed chicken breasts, fresh greens and a tangy, light Champagne dressing (recipe link included).
Ingredients for fall harvest salad
Chicken Breast
Dried Tarragon
Salt & Pepper
Olive Oil
Green or Red Leaf Lettuce
Cooked Quinoa
Toasted Almonds
Dried Cranberries
Chopped Apple
Champagne Vinaigrette (optional, but recommended)
I like the contrast of warm chicken topping a cool salad. It makes it feel more "main plate" and less of an afterthought.
Searing chicken for harvest salad
Make sure your oven is preheated to 400°.
Liberally season the chicken breast on both sides.
Heat a skillet over medium high heat for about 45 seconds, then add the oil.
When the oil slicks across the pan (without smoking) it's hot enough. Add the chicken breast and LEAVE IT ALONE for about 1-2 minutes to give it a chance to sear and brown.
Flip the chicken and continue to cook for another 1-2 minutes, then transfer the whole pan to the hot oven and roast it for an additional 8-10 minutes or until the chicken is cooked through.
Use a pot holder to transfer the pan from the oven to the stovetop. Remove the chicken breast and let it rest on the cutting board while you assemble the rest of the salad. (Letting the meat rest is wise, as it allows the juices to resettle within the meat — giving you a juicier and more tender piece of chicken. It also keeps the chicken warm.)
Assembling chicken quinoa salad
You can either assemble all the ingredients in a serving bowl, sprinkling with the cranberries and toasted almonds and tucking a few slices of crisp apple into the mix or just divvy them up amongst two plates. I like to slice the warm chicken, diagonally and place the thin slices on top of the salad for a presentation like you see in the restaurants. It makes it feel a little more refined. Drizzle a few tablespoons of vinaigrette over it and enjoy.
Best dressing for harvest chicken salad
I prefer a light vinaigrette for this salad. If you have a favorite recipe, feel free to use it here. I've used a champagne vinaigrette recipe for this. It has tarragon, champagne vinegar, a little white wine, shallots and dijon mustard. I like this one because it tastes light and fresh.
If you prefer a creamy dressing, try this Buttermilk Parmesan, Herbed Ranch or even Chunky Blue Cheese. They would all be equally delicious.
Some quick tips and swaps for your harvest salad:
When I make any grains (quinoa, rice, farro, etc.) I usually make a little bit more than I need for the recipe – that way there's leftovers at the ready to toss into simple salads like this one.
If you're making the quinoa specifically for the salad, be sure to remove the lid and let it come to room temperature before assembling. Hot or warm quinoa/grains will wilt the lettuce and absorb too much dressing, where cold or room temperature cooked grains are dry and won't absorb the dressing.
I seasoned the chicken breasts with tarragon (which mimics the tarragon in my homemade Champagne dressing), however, you don't have to cook your own chicken breasts if you're pressed for time. Feel free to use leftover rotisserie chicken or this simple Instant Pot pulled chicken. I make batches of this and keep them frozen to toss into everything from salads, to soups and sandwiches. It saves time.
Trader Joe's sells toasted sliced almonds, which can save you a step.
We love this simple chicken quinoa harvest salad as a light dinner or even as a pack and go salad for workday lunches. If you are going to take this to work — or if you're making it ahead of time, don't dress the salad with the dressing until the last minute to prevent it from wilting.
What to serve with Harvest Salad:
More fall salad recipes you might like: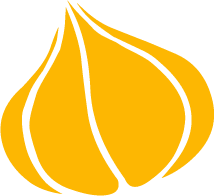 Tried this recipe? Leave a rating and review.
Your comments and shares are invaluable to me and the thousands of readers who use this site daily. If you've made the recipe, leave a star rating and review. We want to hear how you liked it.
We'd love it if you shared the recipe with your friends on social media!
Chicken Quinoa Harvest Salad
With a tangy, homemade vinaigrette, moist chicken breast, crunchy apples and dried cranberries, this is an easy way to stick to your resolutions!
INGREDIENTS:
FOR THE HARVEST SALAD:
1

large

chicken breast

¼

teaspoon

kosher salt

¼

teaspoon

black pepper

2

teaspoons

olive oil

¼

teaspoon

tarragon

dried, crumbled

4

cups

green or red leaf lettuce, torn

or mixed greens

1

cup

quinoa

cooked, cooled to room temperature.

¼

cup

sliced almonds

¼

cup

dried cranberries

1

apple

sliced into wedges or cut into chunks
SERVE WITH
DIRECTIONS:
Preheat the oven to 400°.

Place the almonds on a rimmed baking sheet and bake for 8-10 minutes or until lightly browned and toasted.
SEASONING AND COOKING THE CHICKEN
Sprinkle the chicken on both sides with salt, pepper and tarragon.

Heat a small ovenproof skillet over medium high heat for 45 seconds or so. Add the oil, it should slick across the pan.

Add the seasoned chicken and sear for 1-2 minutes on each side, until it starts to brown. Transfer the pan to the hot oven and cook for an additional 10 minutes or until chicken is cooked through. Remove the chicken from the oven and let it rest on a cutting board.
ASSEMBLE THE SALAD:
Combine the lettuce, quinoa and apples in a large bowl. Slice the chicken crosswise and rest it on top of the salad. Sprinkle with cranberries and almonds. Drizzle about 4-5 tablespoons of dressing over the salad and serve.
NOTES:
Salad can be doubled, tripled.
NUTRITION:
Calories:
663
kcal
|
Carbohydrates:
85
g
|
Protein:
40
g
|
Fat:
19
g
|
Saturated Fat:
2
g
|
Trans Fat:
1
g
|
Cholesterol:
72
mg
|
Sodium:
449
mg
|
Potassium:
1244
mg
|
Fiber:
11
g
|
Sugar:
20
g
|
Vitamin A:
1016
IU
|
Vitamin C:
24
mg
|
Calcium:
103
mg
|
Iron:
6
mg
Pin "Chicken Quinoa Harvest Salad" for later!