How To Make A Fluffy Cheese Omelette
Want a simple, no-fail, fluffy cheese omelette? This easy method doesn't require separating eggs and beating the whites. You just need a handful of everyday ingredients and about 10 minutes for this cheese omelette. Get the quick and easy secret to making a fluffy omelette every time… and fill it with melty cheese and/or your favorite fixin's.
The beauty of a basic cheese omelette
Omelettes are one of the most versatile dishes you can make. A thing of beauty, really. Omelettes in their purest form are simply whisked eggs that are cooked until set. Easy peasy.
A basic cheese omelette is just the starting point and you can embellish the fillings and toppings according to whatever you're hungry for (or whatever the contents of your refrigerator dictate.)
Fluffy omelettes vs. regular omelettes
To take my omelettes up a "slight" notch, I'll opt for really puffy or fluffy instead of traditionally thinner, whisked eggs.
Most fluffy omelette recipes call for separating eggs followed by beating the egg whites until stiff. Then you gently fold the yolks into the whipped whites.
Some recipes also include flour to make more of a "soufflé" omelette. That involves bowls, beaters, and a moderately alert cook.
I don't know about you, but to me, that's entirely too much effort to put forth at 7:30 in the morning.
This method is quicker, easier, and you can make it after sipping only half a cup of coffee and the only equipment my fluffy omelette requires is a blender and a good pan.
What's the best pan to cook an omelette in?
Contrary to popular belief, you don't need a nonstick pan to cook an omelette in. A good, heavy stainless steel skillet will work too – in fact I prefer it (mine is an 7″ All Clad that I found at TJ Maxx for about $25).
Choose a small 6″ to 8″ skillet. This makes it easier to maneuver the pan and eggs. Too large of a pan makes a thinner omelette and can get unwieldy.
Pro tips to know before you make an omelette:
If using stainless steel, be sure the pan is VERY CLEAN. A little bit of egg can get hung up on the smallest smudge, so make sure there are none.
If you have a nonstick pan, make sure it's smooth without scratches, divots or blemishes. Any of those things will render your non-stick, less stick-proof. (If your nonstick flakes off little bits of black coating, it needs to be replaced).
Heat the pan first for about 45 seconds before adding anything, including vegetable spray and butter to the pan. This will increase the non-stick-ability of the pan (I know, I made up the word).
Liberally spray the pan with nonstick spray to prevent sticking.
Basic omelette ingredients
Eggs
Milk
Salt
Butter
Vegetable Spray
Grated Cheese (I recommend Gruyere, White Cheddar, Jarlsberg or Comte)
Parsley or other fresh herbs as desired (optional)
Have all ingredients ready before you begin
Once you start cooking the omelette, the process goes pretty quickly, so I recommend having your cheese already grated, herbs chopped and pan at the ready.
You don't want to be fumbling for vegetable spray or butter when the eggs are ready to pour. Capice?
The secret to a fluffy omelette…
… is the blender. I'm not talking about a 10-second mix… For that you might as well use a fork.
For noticeably fluffy, puffy omelettes, blend the eggs, milk and salt in the blender. On high. For 3 minutes.
Yes — three full minutes.
Set the timer on your phone and hit "START". FYI, it's gonna be LOUD.
Depending on what type of blender you have, (mine is an industrial Vitamix) – the egg mixture might actually heat up because of the heat from the motor and duration of mixing. That's ok.
Also, because I have a Vitamix, I don't add black pepper to my eggs. Why? Because the blender is so powerful, it will break down the pepper flakes even further, making the eggs way too spicy. I haven't tried it with other blender, but my recommendation is that if you want black pepper in the omelette, add it after the eggs have been thoroughly blended.
How to cook the omelette
During the last minute of blending the eggs, put the skillet on the stove and heat over low to medium low heat to get the pan hot (you don't want it too hot or the eggs will scorch).
When the pan is hot, spray it liberally with vegetable spray, then add the butter.
The butter will melt and foam. Tilt the pan in all directions to spread the butter in an even layer.
Pour the eggs directly from the blender into the center of the pan and DON'T TOUCH THEM OR THE PAN.
Let the eggs cook for 20 seconds or so without agitating them. This will "set" the base layer of eggs on the bottom.
Turn the heat up to medium or medium high (you know your stove best) and gently tilt/swirl the eggs to evenly cover the the bottom of the skillet.
Cook until the eggs are about 85% done.
Use a flexible spatula to loosen the edges and gently and carefully flip the fluffy omelette in one motion. Cook for an additional 15-20 seconds until the eggs are cooked through and remove from the heat.
For a cheese omelette
You need cheese to make a cheese omelette and I like using a flavorful cheese that melts well. For me, that's Gruyere, Jarlsberg, Comte or even white cheddar. You can also use yellow cheddar or mozzarella (though mozzarella is such a mild cheese, it won't give a ton of flavor the way those others do.
I prefer to use freshly grated cheese instead of the pre-grated kinds because they are coated with other ingredients to keep the shreds separate (but hey, if it's 7:30 in the morning and that's all you've got… so be it).
About herbs
I add parsley or other fresh herbs to give the fluffy omelette a bit of color and brightness, but it's optional, so don't fret if you don't have it.
Adding fillings
As soon as you remove the omelette from the heat, fill the center of the eggs with the cheese and herbs (if using), then fold one side of the eggs over the other, so that the cheese is sandwiched in between.
The cheese will melt from the residual heat of the fluffy omelette in about 30 seconds to a minute.
Slide the omelette out of the pan and onto your plate and garnish with more parsley and herbs or whatever you like.
Omelettes and frittatas are like kissing cousins… Alike in many respects, but different too.
The biggest differences are how they're cooked. Omelettes are made entirely on the stovetop, while frittatas are usually finished off in a hot oven.
Omelettes are always served hot and usually feed 1 or 2 diners, while frittatas can be made for larger groups.
Normally, you serve omelettes hot from the pan, whereas frittatas can be enjoyed warm or even at room temperature.
Omelettes are folded over like a crepe, but frittatas are generally sliced into wedges.
FAQ's about cheese omelettes
Can I double this cheese omelette recipe?
I've written this recipe for one omelette. You can adjust it for two people by using a larger skillet and doubling the ingredients, but I wouldn't go beyond that… If you want an omelette for 4 — I'd advise making them individually or opting for a frittata instead.
What if I don't have a blender?
You can still make this omelette without a blender, it just won't be fluffy and the technique is slightly different and there's no need to flip it. Check out this smoked salmon omelette recipe to see how.
Can I make it ahead of time?
No, this is an a la minute recipe (meaning it should be made when you want to eat it — or at the last minute.
Can I freeze the omelette?
I don't know why you'd want to, but theoretically, yes, you could. Reheat in the microwave.
What to serve with fluffy cheese omelettes:
More easy egg recipes for breakfast: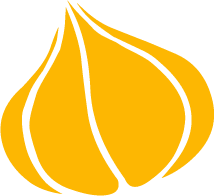 Tried this recipe? Leave a rating and review.
Your comments and shares are invaluable to me and the thousands of readers who use this site daily. If you've made the recipe, leave a star rating and review. We want to hear how you liked it.
We'd love it if you shared the recipe with your friends on social media!
Fluffy Cheese Omelette
It's amazing how 2 eggs and a little milk can conspire to make something so hearty and indulgent! This is a standard cheese omelette, but dress it up with whatever ingredients you have on hand.
INGREDIENTS:
2

large

eggs

3

tablespoons

milk

pinch

salt

1

teaspoon

butter

spray

vegetable spray

¼

cup

grated white cheddar or gruyere cheese

chopped parsley (or other herbs)

optional
DIRECTIONS:
Add the eggs, milk and salt to a blender and secure the lid firmly in place. Turn the blender onto it's highest setting and blend for 3 minutes.

While the eggs are blending, heat the pan over low heat for about 45 seconds. Spray the vegetable spray over the bottom and sides of the pan and add the butter. Pour the egg mixture into the center of the pan and let it sit for 15-20 seconds over the low heat without moving the pan.

Turn up the heat to medium and swirl the pan gently to coat the pan and cook the eggs to about 85% done. Use a flexible spatula to loosen the edges of the egg from the pan and carefully flip the omelette. Cook the omelette for an additional 10-20 seconds until the eggs are cooked through.

Top the omelette with grated cheese and a sprinkle of parsley (if using) fold one side over the other. Transfer the omelette to a plate and sprinkle with extra parsley to serve.
NUTRITION:
Calories:
342
kcal
|
Carbohydrates:
3
g
|
Protein:
23
g
|
Fat:
25
g
|
Saturated Fat:
12
g
|
Cholesterol:
423
mg
|
Sodium:
307
mg
|
Potassium:
197
mg
|
Sugar:
2
g
|
Vitamin A:
1050
IU
|
Calcium:
440
mg
|
Iron:
1.7
mg
Pin "Fluffy Cheese Omelette" for later!