Pan Crisped Potato Bacon Frittata
If breakfast is the most important meal of the day, than coffee is the reason to get out of bed. It's necessary. Required. Life's not worth living without a cup — or two or three — every morning. I'll get around to breakfast, but not until I've consumed at least two piping hot cups of strong brew. After the octane boost, I'll have another cup with breakfast! Pan Crisped Potato Bacon Frittata, anyone? It's on the table in about 20 minutes!
I was provided complimentary product in exchange for my honest review. All thoughts and opinions expressed are my own and not influenced by the developing company or its affiliates.
Our coffee pot was old. I think we got it when my daughter was still in middle school. She's a college Junior now (cough). The grinding mechanism no longer worked and the gold mesh coffee filter was hopelessly stained with the residue of a thousand brews. We needed a new one, but we had a few requirements. First, we wanted one with a built in coffee grinder (for the freshest tasting brews) and it had to have a thermal carafe to keep the coffee hot without cooking it down to a bitter sludge. The Capresso CoffeeTeam TS was the answer for us.
I love that The CoffeeTEAM TS automatically grinds fresh whole beans immediately before brewing which is essential to getting the best flavor from the coffee, but it's a noisy process, so if you weren't wide awake before grinding the beans, you will be after. The conical burr grinder and direct-feed technology allow for a compact, space-saving design, which is critical in our little kitchen.
The stainless steel thermal carafe keeps the brew hot and fresh for hours – with no sludge. I also love that it's customizable to your tastes with options for light, medium and robust strengths. This pot holds 10 generous cups, which is perfect for Scott and I. Best of all, the Capresso CoffeeTeam TS brews a full pot in under 10 minutes — five minutes faster than our old pot! Cue the angels and harps.
After we've had our first few cups (and he's finished with the Sports section), I'll get around to making breakfast. Frittatas are one of our go-tos because they're quick, easy, delicious and have infinite possibilities.
This one has crispy potatoes, sautéed onions, canadian bacon and chewy sweet sun-dried tomatoes. Yum! Chopping the potatoes into a very small dice makes them cook faster and they are crispy and tender in just a couple minutes. A cast iron skillet prevents the eggs from sticking, but a good nonstick pan or a liberal coating of vegetable spray will work too.
When the vegetables are tender and you get those first few whiffs from the smoky Canadian bacon, whisk up the eggs and cheese and pour it over the saute. Top with a little extra cheese and cook on the stove top until the bottom of the eggs are set.
Finish it off in the oven. It only takes a few minutes for the eggs to set completely and if you like a bit of golden crust, another minute or so under the broiler is all you'll need. Cut it into wedges and pour another cuppa! Happy Breakfast!
Also try Asparagus and Sun-Dried Tomato Frittatas , Smoked Salmon Omelettes or Crustless Vegetable Quiche.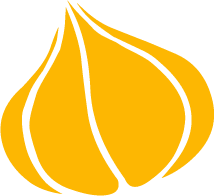 Tried this recipe? Leave a rating and review.
Your comments and shares are invaluable to me and the thousands of readers who use this site daily. If you've made the recipe, leave a star rating and review. We want to hear how you liked it.
We'd love it if you shared the recipe with your friends on social media!
Pan Crisped Potato Bacon Frittata
An easy, delicious breakfast ready in under half an hour!
Servings
2
people, depending on your appetite
INGREDIENTS:
¼

cup

yellow onion

, 1/4″ dice

¼

cup

potato

thin skinned red or gold, 1/4″ dice

1

teaspoon

olive oil

or vegetable oil

2

slices

Canadian bacon

, chopped

2

tablespoons

sun-dried tomatoes

, chopped

¼

cup

mozzarella cheese

shredded

¼

teaspoon

kosher salt

¼

teaspoon

black pepper

fresh ground

1

teaspoon

parsley

chopped fresh

3

large

eggs
DIRECTIONS:
Preheat the oven to 375°.

In a small bowl, combine the eggs, salt, pepper, parsley and all but 1 tablespoon of the mozzarella. Whisk to combine and set aside.

In a small skillet or cast iron pan, heat the oil over medium to medium high heat. Add then potatoes and cook. Put a lid over the pan to hold in the heat and cook the potatoes, stirring occasionally to prevent burning, 3-5 minutes. Add the onions and cook for an additional 3-4 minutes or until potatoes and onions are tender. Stir in the canadian bacon and sun-dried tomatoes and cook for about a minute until warmed through.

Spread the ingredients in the skillet into an even layer. Pour the egg mixture into the skillet and top with mozzarella cheese. Cook on top of the stove until the bottom of the frittata is set but the eggs on top are still uncooked, about 2 minutes. Transfer the skillet to the oven and bake for 3-5 minutes or until the top of the frittata is set. Turn the oven to broil and heat for 1-2 minutes, until the top of the frittata is lightly golden. Remove from oven and serve.
NOTES:
Best enjoyed immediately.
NUTRITION:
Calories:
225
kcal
|
Carbohydrates:
4
g
|
Protein:
19
g
|
Fat:
14
g
|
Saturated Fat:
5
g
|
Cholesterol:
304
mg
|
Sodium:
755
mg
|
Potassium:
372
mg
|
Sugar:
2
g
|
Vitamin A:
545
IU
|
Vitamin C:
2
mg
|
Calcium:
118
mg
|
Iron:
2
mg
Pin it for later!