This banana pudding parfait recipe is different from other recipes you've tried. It's WAY better. No 'Nilla wafer stacked banana pudding cups here. This uses layers of rum-soaked sponge cake stacked with pastry cream, fresh fruit and a luscious whipped cream that will last in the refrigerator for days without weeping.
Before we get to the recipe, let me tell you how I got here.
I was tasked with making the cake for my grandfather's 95th birthday. He loves bananas, so I thought of a banana cream cake with layers of French pastry cream, a soft sponge cake with simple rum syrup and piles of rum-laced bananas and whipped cream.
I made my pastry cream a few days before. I made the cake layer and the stabilized whipped cream the day before. I intended to assemble the cake on the day of his party. Then everything went to hell.
The cake cracked and broke into craggy, unsalvageable bits. F#%K!
I could have thrown up my hands and ordered a bakery cake, but I had already made the pastry cream and whipped cream. I wanted it to be a good use of my time and ingredients.
I did the only thing I could think of… pivot… to make individual banana pudding parfaits. Like a miniature trifle. Fancier than traditional banana pudding cups and with deliciously unique flavors.
Components for banana parfait:
You won't need vanilla wafers or other cookies for this dessert.
Sponge Cake – (I have the recipe for my sponge cake in the recipe card, but you can use ladyfingers, a store-bought sponge cake, pound cake, or one layer of a prepared cake mix.
Rum Simple Syrup – Essentially a simple syrup flavored with golden rum. Brush it on the cake to add flavor and moisture. This takes about 5 minutes to assemble.
Pastry Cream – Pastry cream is a rich egg-based pudding. It's very thick and sturdy, meant for filling cakes and tarts. It's pretty simple to make, but you can swap it for cooked vanilla or instant pudding mix if you're in a hurry.
Rum-Soaked Bananas – Toss bananas in sugar and rum to coat. This gives the banana pudding cups a grown-up vibe and helps prevent the bananas from oxidizing.
Stabilized Whipped Cream – The difference between stabilized and plain whipped cream is that stabilized will hold up for 3-4 days in the refrigerator without falling, weeping or collapsing. Regular whipped cream will hold up for about a day. You don't need to stabilize the cream if you eat these banana pudding parfaits on the same day. You can also use your favorite whipped topping.
I was making this for a special occasion, which meant I did everything from scratch.
I don't expect you to put the same effort into these banana pudding cups, so in the recipe card (along with the long-form recipes for each component – I've given quick cheater's method tips so you can whip up these banana pudding parfaits in half the time with much less effort.
Have all the components ready to assemble before you begin.
How to make parfait:
Prepare the pudding or pastry cream and chill for several hours until cold.
Whip 1 cup of cold heavy whipping cream for one minute until soft and plush. Add three tablespoons of sugar and beat until soft peaks form. Add one teaspoon of vanilla and mix into the cream until just combined. Don't overbeat the cream. Chill until you're ready to assemble the banana pudding cups.
In a small saucepan: combine the ¼ cup of sugar and ½ cup of rum. Heat to boiling, constantly stirring until sugar dissolves. Set aside to cool to room temperature.
Dice the banana into bite-sized cubes. Add two tablespoons of sugar and three tablespoons of rum. Toss to coat and set aside. The sugar will dissolve in the rum.
Cut the cake into cubes or bite-sized pieces.
Fit a pastry bag with a star tip and fill it with half of the whipped cream.
You'll need between six and eight 4-ounce to 8-ounce clear parfait cups or juice glasses to assemble the parfaits.
Spoon a tablespoon or two of pudding (or pastry cream)into the bottom of each cup.
Top with several pieces of sponge cake, a spoonful of banana and rum syrup and a dollop of whipped cream.
Repeat until the cups are filled.
Refrigerate the cake parfait until you're ready to serve.
Finish by decoratively piping the whipped cream in the piping bag over the tops of each banana pudding parfait. Garnish with two to three slices of banana.
Pro-Tips:
If you use the stabilized whipped cream, you can assemble the banana pudding parfaits a day or so ahead of time.
It has gelatin added, which prevents the cream from deflating and weeping into the cake layers of the parfait.
Complete instructions for making stabilized whipped cream (pictured below) are in the recipe card at the bottom of this post.
Variations:
Swap rum for bourbon or whiskey in the simple syrup to macerate the fruit. Or skip the alcohol altogether. Note: if you're not using alcohol, you don't need to add sugar to the bananas.
Instead of bananas, use another type of fruit or combination of fruits. For tropical flavors try mango, papaya, pineapple and/or coconut.
Use a spice cake or chocolate cake instead of a plain sponge cake.
Use a chocolate pudding or custard instead of pastry cream or vanilla.
Add chopped toasted nuts or coconut for garnish.
Layer the dessert in a large trifle bowl to serve a crowd. (BTW – when serving trifle, you dip the spoon down into the dessert to get all of the layers — I was once filled "trifle" where the hostess skimmed it from the top, so I got a dish of whipped cream, and someone else got a plate of pudding, and another person was served a cake layer… I was horrified.
Do as I originally intended and split the cake in half, horizontally, brush it with the rum syrup, top with macerated bananas, pastry cream, half of the stabilized whipped cream and the other layer of cake. Decorate with the remaining whipped cream and sliced bananas. Yeah, that would've been good.
Storage Tips:
I recommend keeping the whipped cream garnish in the refrigerator until you're ready to eat the desserts. Cover and refrigerate the banana parfaits with plastic wrap. When you're ready to serve, use your piping tips to swirl out the reserved whipped cream for garnish.
The banana cake parfaits will keep in the refrigerator for one day if using regular whipped cream and two to three days if using stabilized.
FAQ's
Is banana pudding a Southern thing?
You'd be surprised to learn that its origins aren't Southern. This article by Serious Eats details the history of banana pudding. After reading it, I think this banana pudding parfait recipe is more authentic than what you THINK OF as banana pudding.
Do you eat banana pudding with a spoon or fork?
A spoon. Definitely.
Is banana pudding parfait healthy?
It's not meant to be healthy. It's dessert.
What our tasters said:
My tasters for this dessert were my grandfather, grandmother, their caregiver, Michelle, Scott and I.
"Wow! This is wonderful I love all the layers and the rum with the bananas". – Michelle
"I love the hint of rum in this parfait. It gives it more flavor than regular banana pudding". – Scott
"Zeees is so good, I want another bite!" – Bem Bem (my French grandfather).
"C'est délicieux!" – Madou (my French grandmother).
More banana desserts you'll love:
More puddings and parfait recipes to try: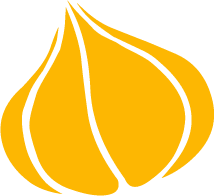 Tried this recipe? Leave a rating and review.
Your comments and shares are invaluable to me and the thousands of readers who use this site daily. If you've made the recipe, leave a star rating and review. We want to hear how you liked it.
We'd love it if you shared the recipe with your friends on social media!
Banana Pudding Parfait
Not yo' Momma's 'nilla wafer banana pudding. These banana pudding parfaits are stacked with rum-soaked sponge cake, thick pastry cream, chunks of banana and fresh whipped cream. Over-the-top!
INGREDIENTS:
FOR THE CAKE
1½

c

cake flour

or 1 1/4 c. all-purpose flour

1

c

sugar

1½

tsp

baking powder

½

tsp

salt

¾

c

milk

⅓

c

shortening

1

egg

1

tsp

vanilla
FOR PASTRY CREAM
2

cups

whole milk

½

cup + 2 tablespoons

sugar

1

vanilla pod

5

egg yolks

3

tablespoons + 1 teaspoon

cornstarch

2

teaspoons

salted butter

1

tablespoon

rum

, golden
FOR RUM SIMPLE SYRUP
¼

cup

sugar

½

cup

rum

, golden
FOR STABILIZED WHIPPED CREAM
1

cup

heavy whipping cream

1

teaspoon

powdered gelatin

1

tablespoon

cold water

3

tablespoons

sugar

1

teaspoon

vanilla
FOR BANANA LAYER
2-3

bananas

cut into ½" pieces

2-3

tablespoons

rum

2

tablespoons

sugar
FOR QUICKER, EASIER, SIMPLER BANANA PUDDING PARFAITS:
9″

sponge cake

can use a box mix or store-bought

rum simple syrup

see above

3

cups

vanilla pudding

homemade or from a mix

3

cups

whipped cream

(stabilizing whipped cream will make it last longer, but if you're eating the day of, regular whipped cream is fine.)

banana layer

see above
DIRECTIONS:
FOR CAKE
Preheat oven to 350°. Spray a 9″ round cake pan with vegetable spray. Cut a piece of parchment paper to fit the bottom of the cake pan and press it into the pan. Respray the parchment paper and set it aside.

Measure all ingredients into a large mixer bowl. Blend for 30 seconds on low speed, scraping the bowl constantly. Beat 3 minutes high-speed scraping bowl occasionally. Pour into prepared pan.

Bake for 30-40 minutes or until the top is golden and a cake tester inserted in the center comes out clean. Cool on a cooling rack.
FOR PASTRY CREAM
In a small saucepan, combine the milk & ½ cup sugar. Use a sharp knife to split the vanilla bean in half lengthwise, scrape out the seeds, and add them to the milk mixture. Heat over medium-high heat until the milk is steaming but not simmering or boiling. Remove the pan from the burner.

In a small bowl, combine the egg yolks and the remaining two tablespoons of the sugar, and whisk for 1-2 minutes until well combined and slightly thick. Add the cornstarch and whisk until completely incorporated.

Whisking quickly and constantly (so the eggs don't scramble), stream about ½ cup of the hot milk into the egg mixture.

When combined, whisk in the rest of the milk and pour the egg mixture back into the pan. Heat over medium-high heat, stirring constantly and scraping the bottom and sides of the pan to prevent scorching, until the mixture thickens about 2 minutes.

Add the butter and stir until well blended, then add the rum and stir to combine. Transfer the custard to a container and cover it with plastic wrap — pressing the wrap onto the surface of the custard to prevent skin from forming. Refrigerate for at least two hours or overnight.
FOR RUM SYRUP
Combine the rum and sugar in a small saucepan and heat to boiling, stirring constantly. Reduce heat to a simmer and stir until the sugar has dissolved. Remove from heat and let cool to room temperature.
FOR STABILIZED WHIPPED CREAM
Place the gelatin and water in a microwave-safe bowl. Let stand for two minutes so the gelatin will bloom and become soft.

Microwave in 10-second intervals until all the gelatin granules are dissolved. Set aside to cool but not set. This is important.

Add the whipped cream to the mixer bowl and whisk at medium speed using a stand mixer with a whisk attachment.

After a minute, – slowly begin adding in the sugar. Once the cream has reached between soft and stiff peaks, add a tablespoon or two of whipped cream to the gelatin to equalize the temperature.

Pour the gelatin mixture into the mixing bowl and whip until the cream holds stiff peaks. Do not overbeat.
FOR THE BANANAS:
Combine the fruit, sugar and rum in a medium bowl. Toss to coat and set aside.
HOW TO MAKE PARFAITS:
Brush the cake with the rum syrup and let it soak in. Break apart the cake into small pieces.

Fill a pastry bag with a star tip with about half of the whipped cream and set aside.

In pretty individual 8-ounce glasses, layer a tablespoon or so of pastry cream, followed by pieces of cake, a spoonful or two of fruit and a dollop of whipped cream. Continue layering until the glass is filled. To finish the parfait, pipe a little whipped cream on top and garnish with a piece of fruit.

Cover loosely with plastic wrap and refrigerate until ready to serve.

Note: With stabilized whipped cream, the cream will stay set for 2-3 days, so you can make this dessert ahead of time without fear of the whipped cream breaking down.
NOTES:
Parfaits will keep covered in the refrigerator for 2-3 days.
NUTRITION:
Calories:
682
kcal
|
Carbohydrates:
92
g
|
Protein:
8
g
|
Fat:
27
g
|
Saturated Fat:
12
g
|
Cholesterol:
194
mg
|
Sodium:
218
mg
|
Potassium:
376
mg
|
Fiber:
1
g
|
Sugar:
65
g
|
Vitamin A:
815
IU
|
Vitamin C:
2.7
mg
|
Calcium:
177
mg
|
Iron:
0.8
mg