Mixed Berry Parfait with Chantilly Cream
Want a romantic berries and cream dessert for two? Cointreau berry parfait with chantilly cream gets my vote. Liqueur macerated berries are layered between rounds of sponge cake and Cointreau spiked chantilly cream for a beautifully layered, elegant parfait that's ideal for date night, anniversaries, even Valentine's Day.
Berry Parfait with Chantilly Cream
Everybody loves a parfait, right? Usually stacked with custard or cream (or both) some type of cake or sponge and whatever flavors you want to highlight. This light mixed berry parfait is a grown up mix of boozy macerated fruit, spiked whipped cream and soft sponge cake. This berries and cream dessert is perfect for two people.
Why you'll love it:
It's quick and easy to make, and though there are a few different components, none is difficult.
The flavors are completely customizable!
It's no bake! (Unless you can't find the sponge cakes you're looking for at the store – raises hand, red with embarrassment.)
You can use a single type of berry or a mixture of fruit for this lush berries and cream parfait. They had a nice selection at our market, so I splurged and got 3 types.
Best berries for chantilly cream parfait
Strawberries
Raspberries
Blackberries
Blueberries
Boysenberries
Golden Berries
Macerating fruit
Macerating sounds like a really technical term, right? Scary, even… like your ripping limbs from some mutant berry monster. Don't fret.
Macerating simply means to soften by soaking in a liquid.
When you macerate berries, the sugar draws out the moisture in the fruit, making a tasty syrup. Adding alcohol (we used Cointreau orange liqueur, but you can use almost anything in your liquor cabinet) adds a more complex flavor.
How to macerate berries
Add berries to a bowl (if using larger berries, like strawberries, cut them into bite-sized pieces before adding them. Cutting the berries will hasten the softening and advance the juiciness of the fruit).
Sprinkle the mixed berries with sugar and gently toss to coat the fruit.
Add liqueur (we're using Cointreau, an orange flavored liqueur) and gently toss again.
Set the fruit aside to rest. Over the course of 15 minutes or so, the berries will leach some of their juice and the sugar and liqueur will transform into a fruity, boozy syrup.
I used Cointreau for macerating the berries and to spike the chantilly cream as well, but if you don't have any on hand, you can easily substitute another.
Be sure to use the same alcohol in both the berries and cream.
Other alcohol substitutions:
Grand Marnier (orange)
Chambord (black raspberry)
Rum
Cognac
Brandy
Limoncello (lemon)
Creme De Cassis (black currant)
Lillehammer (lingonberry)
Creme de Cacao (chocolate)
Frangelico (hazelnut)
Amaretto (almond)
Nocello (walnut and hazelnut)
Chantilly cream is just whipped cream, sweetened with powdered or confectioner's sugar.
For the chantilly cream
Heavy Whipping Cream
Powdered Sugar
Cointreau (or other liqueur – see list above)
For non-alcoholic cream:
You can easily skip the booze for the chantilly cream. Instead, just add a little vanilla extract, orange or lemon extract. About 1/4 teaspoon should be enough.
Best cake for berry parfait
I recommend using mini sponge cakes for the berry parfait because, as their name suggests, they'll soak up the juice from the macerated berries and create a delightfully moist, luscious cake.
You can also use soft ladyfingers or even a slice or two of pound cake.
I'll be honest, I intended to use store-bought sponge cake dessert shells (you know the ones they sell next to the berries in the produce section) and split them in half for stacking the parfait.
However, the market was out of the little cakes– and they didn't have any lady fingers… Boo-hiss.
Undaunted, I made my own mini cakes using this sponge cake recipe from Natasha's Kitchen, except I halved the recipe and baked them in a muffin pan. I had to adjust the baking time to about 21 minutes to account for the more diminutive size of the cakes.
If you make Natasha's recipe into mini cakes, be sure to line your muffin pan with rounds of parchment paper or you'll have a tough time removing them from the tin.
These little sponge cakes were the perfect size for my berry parfaits with boozy chantilly cream, however, I did end up with quite a few extra little cakes… Darn. Guess I'll have to freeze them for our next date night.
Once you've got the various components completed, it's easy to assemble these two simple dessert parfaits.
Assembling boozy berry parfaits
Start with the sponge cake or lady fingers. If they're thicker than 1″, cut them in half, otherwise they won't soak up as much of the macerated berry juice and you'll have some dry patches in the cake. (You want the cake to be moist with the berry and liqueur).
Layer on the boozy berries and drizzle several spoonfuls of the macerating liquid to soak into the cake.
Top with chantilly cream and repeat the layers.
Finish with a few reserved berries and refrigerate for 1 to 2 hours.
It's important to let the parfaits rest for an hour or two, to give the sponge cakes a chance to absorb the berry syrup.
How does it taste?
This dessert for two is creamy and lush with a hint of alcohol (it's not overpowering). The orange flavored Cointreau pairs well with fresh berries and the chantilly cream is ultra soft, slightly sweet with just a touch of liqueur.
To be honest, my husband and I usually share one of these parfaits between the two of us. You know 1 dessert, 2 spoons style, which is pretty romantic too for our occasional date nights.
Berries and cream FAQs
How long will berries and cream parfaits last?
Optimally, they're best within the first 4 hours, but they will hold up in the refrigerator for about 2 days.
Can you freeze the parfaits?
No.
Can I use a different type of fruit?
Yes. Just look for something that's going to give off a juice when macerated. Citrus, like oranges, mandarins and tangerines would work well. Be sure to supreme the citrus, first. This would pair nicely with rum as well as any orange liqueur.
More quick and easy desserts: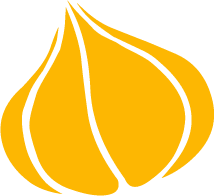 Tried this recipe? Leave a rating and review.
Your comments and shares are invaluable to me and the thousands of readers who use this site daily. If you've made the recipe, leave a star rating and review. We want to hear how you liked it.
We'd love it if you shared the recipe with your friends on social media!
Chantilly Berry Parfait
Mixed berries macerated in Cointreau get saucy and berri-licious. Layer them with sponge cake and Cointreau spiked chantilly cream for an easy, elegant and over-the-top dessert
INGREDIENTS:
2

cups

mixed berries

rinsed, dried – larger berries cut into bite sized pieces

3

tablespoons

sugar

5

tablespoons

Cointreau

divided

1

slice

mini sponge cakes a.k.a. dessert shells

about 2 1/2″ across and 1″ high (

1

cup

heavy whipping cream

¼

cup

powdered sugar

extra berries for garnish

optional
DIRECTIONS:
Place the berries in a medium bowl and sprinkle with sugar. Gently toss the berries in the sugar and add 3 tablespoons of Cointreau. Toss again to coat and set aside for the berries to macerate.

Add the whipped cream to a large bowl and use a hand mixer to beat the cream until it's soft, but not holding peaks. Sprinkle in the powdered sugar and beat for another 15-20 seconds. Add the remaining 2 tablespoons of Cointreau and beat to a soft peak.

Transfer the chantilly cream to a piping bag fitted with a large star tip.
ASSEMBLE THE COINTREAU CHANTILLY PARFAITS
Assemble the parfaits in a pretty glass with high sides. Mine is about 3″ across and 4″ high.

Place the sponge cake on the bottom of the glass. Add 1/4 of the berries and spoon a bit of the macerated cointreau and berry juice over the sponge cake to soak it up. Pipe 1/4 of the chantilly cream over the berries. Repeat with a second layer of sponge cake and press it gently into the whipped cream. Top with 1/4 of the berries and 1/4 of the chantilly cream. Build the second parfait the same way.

Transfer the parfaits to the refrigerator for 1-2 hours before serving so the berry juices and cointreau can get soaked into the sponge cake.

Garnish with any remaining whipped cream and berries to serve.
NOTES:
Recipe can be doubled.
The parfaits can be made several hours in advance or even the night before.
NUTRITION:
Calories:
776
kcal
|
Carbohydrates:
76
g
|
Protein:
4
g
|
Fat:
46
g
|
Saturated Fat:
28
g
|
Cholesterol:
178
mg
|
Sodium:
131
mg
|
Potassium:
200
mg
|
Fiber:
4
g
|
Sugar:
63
g
|
Vitamin A:
1844
IU
|
Vitamin C:
5
mg
|
Calcium:
101
mg
|
Iron:
1
mg
Pin "Mixed Berry Parfait" for later!