How To Make Raspberry Tiramisu with Chambord
This decadent riff on the traditional Italian dessert is just as decadent as the classic tiramisu but it's layered with fresh raspberries and a Chambord spiked mascarpone cream. Perfect for a Valentine's Day dessert.
Tiramisu (Italian for pick-me-up) is a simple dessert that's rich and creamy.
Traditionally made from ladyfingers soaked in coffee and rum and stacked between velvety layers of mascarpone cheese and cocoa. For this raspberry version of tiramisu, I've made a few subtle, but noticeable changes and swaps.
I drop the cocoa powder for shaved dark chocolate and add a shot of liqueur to the creamy mascarpone layer.
Ingredients for Raspberry Tiramisu
Egg Yolks
Sugar
Mascarpone Cheese
Chambord (or other Raspberry Liqueur
Soft Lady Fingers
Espresso or Strong Coffee
Golden or Dark Rum
Dark Chocolate
Fresh Raspberries
Mint Leaves (for garnish, optional)
Sabayon or zabaglione
The creamy layers to any tiramisu recipe start with eggs and sugar, which reminds me of a classic Sabayon (a.k.a. zabaglione), a custard made with eggs and sugar then spiked with Marsala or other fortified wine.
Eggs and sugar are vigorously whisked together until pale and light, then heated over a pan of simmering water (while continuously whisking) for 5-7 minutes.
The heat dissolves any sugar granules and the mixture becomes thick and unctuous. You'll know when it's done when you lift the whisk from the bowl and the mixture falls down onto itself in a thick, ropy, ribbon (see photo below).
Pro-Tips
Don't let the water boil. It should be at a low simmer, with steam rising, but not actually boiling.
The bottom of the bowl should NEVER touch the water or you'll risk scrambling or curdling the eggs.
Let the egg mixture cool before adding the other ingredients.
Mascarpone cheese is an essential element to any Tiramisu recipe (including my raspberry version). It's soft, spreadable and doesn't compete with the other flavors in this Italian dessert. Mascarpone adds richness and body to the creamy layer in raspberry tiramisu.
Mascarpone cheese needs to be at room temperature before adding to the egg yolk sabayon.
About mascarpone cheese
Contrary to popular belief, mascarpone and cream cheese are not the same thing. American cream cheese has 33% fat content whereas Mascarpone is akin to a double or triple cream cheese, with 60-75% fat content.
While cream cheese is tangy and firm, mascarpone is softer, lighter and much more mild tasting. Mascarpone is usually found in a tub, where cream cheese comes in blocks.
You can make your own mascarpone cheese with cream, milk, calcium chloride and cream of tartar.
My grandparents always kept a bottle of Chambord in their liquor cabinet for sipping, to add to cocktails and to spruce up plain whipped cream for desserts. I have a potent Christmas punch I make with it that goes down way too easily for its effects.
So, what is Chambord?
Chambord comes from the Loire valley region of France. This black raspberry liqueur is made from red and black raspberries, Madagascar vanilla, citrus peel, honey and cognac.
Its sweet, rich berry flavor is concentrated and potent. A natural pairing for raspberry tiramisu. (It would be nice to sip on a glass while enjoying this Italian dessert, too).
I add several tablespoons of Chambord to the egg yolk and mascarpone mixture and blend well.
The combination may look a little curdled, but it smooths out after you fold in the whipped cream.
It's this ethereal, spiked cream mixture that makes this raspberry tiramisu so irresistible.
What are ladyfingers?
Ladyfingers are a soft, spongelike cake, piped into roughly 3″ batons and baked until pale golden. Here's Martha Stewart's recipe if you want to make your own ladyfingers.
You'll often see crispy ladyfingers, which you could use for this dessert, but you might need to double the espresso and rum, because the crunchy ladyfingers will soak up more liquid than their softer counterparts.
You'll find ladyfingers in some store bakeries and in most Italian markets.
A 3 ounce package will contain about 32 small cakes, so one package is enough to make this 8×8″ raspberry tiramisu.
Soaking ladyfingers for tiramisu
I use a combination of strong coffee or espresso with rum to soak the cake. If you're using soft ladyfingers, use a pastry brush to liberally bathe the cakes or briefly dip them into the coffee mixture. They should be moist through and through, but not so soft that they disintegrate.
If you're using dry ladyfingers in the raspberry tiramisu, double the soaking liquid and place the biscuits in the liquid to absorb. Only soak them enough to become very moist throughout, but not sopping or falling apart.
Layering raspberry tiramisu
Soak the first layer of ladyfingers in the coffee and rum mixture and line the bottom of your dish with them.
Spoon half of the mascarpone cream mixture over the ladyfingers and use an offset spatula to smooth the cream evenly over the cake layer.
Grate half of the dark chocolate with a microplane cheese grater over the mascarpone cream.
Sprinkle half of the fresh raspberries over the chocolate layer.
Repeat the ladyfingers and cream layer on top.
Use a vegetable peeler to shave the remainder of the chocolate into curls and evenly scatter over the mascarpone cream.
Decorate the tiramisu with the remaining raspberries.
Refrigerate the raspberry tiramisu for at least two hours so that the flavors can fully marry and the cream mixture can set.
This rich Italian inspired dessert is melt-in-your-mouth good.
Boozy hits of rum and Chambord with the strong coffee give this heavenly treat a sophisticated edge.
Tangy sweet pops of juicy raspberries add a striking contrast to what's normally a pretty flat landscape.
FAQ's
How long will raspberry tiramisu last?
This dessert is best eaten on the first night. The cream tends to slump and the raspberries aren't at their finest as time passes. However, it will keep in the refrigerator for 2-3 days.
Can I use other liqueurs?
Absolutely. Creme de Cassis (a black currant liqueur) is a good approximation or a simple blackberry or raspberry brandy could be used. You can also add orange liqueur like Cointreau or Grand Marnier.
Can I make raspberry tiramisu without alcohol?
Yes. Just skip the rum and use more espresso or coffee to soak the lady fingers and substitute 1 teaspoon of raspberry extract for the Chambord.
Can this dessert be frozen.
No.
If you're looking for a special dessert for company or for a romantic occasion (anniversaries, birthdays, Valentine's Day), this twist on the Italian classic tiramisu is a winner.
To sip with raspberry tiramisu:
A cordial of Chambord. (Duh)
Strong coffee with a shot of Chambord
More fancy desserts: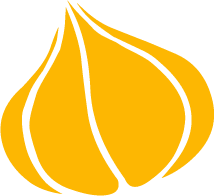 Tried this recipe? Leave a rating and review.
Your comments and shares are invaluable to me and the thousands of readers who use this site daily. If you've made the recipe, leave a star rating and review. We want to hear how you liked it.
We'd love it if you shared the recipe with your friends on social media!
Raspberry Tiramisu with Chambord
This rich, creamy decadent Italian inspired dessert has two boozy components. Rum in the coffee soaking liquid and Chambord in the mascarpone cream. A delightful dessert especially for romantic occasions like anniversaries and Valentine's Day.
SPECIAL EQUIPMENT:
hand mixer or whisk (or both)
INGREDIENTS:
2

large

egg yolks

7½

teaspoons

sugar

8

ounces

mascarpone cheese

at room temperature

3

tablespoons

Chambord

or other raspberry liqueur

1

cup

heavy whipping cream

3

ounces

soft lady fingers

(about 32)

½

cup

strong coffee or espresso

¼

cup

dark or golden rum

1

ounce

dark chocolate

8

ounces

fresh raspberries

mint leaves for garnish

optional
DIRECTIONS:
FOR THE EGGS:
In a medium, heatproof bowl combine the egg yolks and sugar. Whisk vigorously for 2-3 minutes until the eggs become pale yellow and thick.

Fill a small saucepan with about 1/2" of water and heat to a simmer. Rest the bowl with the eggs on top of the saucepan over the simmering water without actually touching it the water., I use a dish towel to hold the bowl with one hand, while vigorously continuously whisking the egg mixture with the other.

Whisk the eggs over the simmering water for about 5-6 minutes until the sugar is dissolved and the eggs leave a thick ribbon when the whisk is lifted from the eggs. Set the eggs aside to cool.
ASSEMBLE MASCARPONE FILLING:
In a large bowl use a hand mixer to beat the whipping cream to stiff peaks (when you lift the beaters from the bowl a whipped cream peak will stand up without falling over).

When the eggs have cooled, add the mascarpone cheese to the egg yolks and whisk together until smooth. Add the Chambord or raspberry liqueur and whisk to combine.

Add the whipped cream to the egg mixture and carefully fold it into the eggs until homogeneously blended. Refrigerate the cream mixture while you assemble the tiramisu.
SOAK THE LADY FINGERS
In a wide shallow bowl, combine the coffee and rum. Quickly dip half of the lady fingers into the coffee mixture, to soak the cake, but not so much that it dissolves or falls apart.
ASSEMBLE THE RASPBERRY TIRAMISU
Transfer the soaked lady fingers to an 8×8" square dish.

Add half of the mascarpone mixture to the soaked lady fingers, using an offset spatula to evenly spread it over the boozy cake.

Use a grater to shave half of the chocolate over the mascarpone mixture. Top with half of the raspberries.

Soak the remaining lady fingers in the rest of the coffee and layer them over the raspberries. Spread the remaining mascarpone mixture followed by grated chocolate (or chocolate curls – made with a vegetable peeler). Top with the remaining red raspberries.
CHILL THE DESSERT
Cover with plastic wrap and refrigerate for at least two hours before serving so the flavors can marry and the cream can set.
NUTRITION:
Calories:
420
kcal
|
Carbohydrates:
30
g
|
Protein:
7
g
|
Fat:
28
g
|
Saturated Fat:
16
g
|
Polyunsaturated Fat:
1
g
|
Monounsaturated Fat:
5
g
|
Trans Fat:
1
g
|
Cholesterol:
139
mg
|
Sodium:
52
mg
|
Potassium:
632
mg
|
Fiber:
2
g
|
Sugar:
8
g
|
Vitamin A:
965
IU
|
Vitamin C:
8
mg
|
Calcium:
100
mg
|
Iron:
2
mg
Pin "Amazing Raspberry Tiramisu" for later!