Southwest Style Cowboy Casserole
Want something different for dinner? A real stick to your ribs meal that's flavorful, cheesy and a bit indulgent? This southwest casserole is a homestyle bake with country sausage, ground beef and noodles with canned white beans. The savory Southwestern spice blend and roasted hatch chiles adds a pleasant tingle to this cowboy casserole.
I call this a cowboy casserole because it's rich, hearty with ground beef and country sausage. Just the thing you can imagine eating out on the range.
My days aren't quite as labor intensive and calorie-burning as a cowpoke's, therefore, I've made this southwest casserole a little healthier than the standard version.
That means I've added more healthy veggies and skipped the can of condensed soup and tater tot topping. Trust me, though. The flavor is there!
Cowboy casserole ingredients
Ground Beef
Fresh Country Sausage
Bell Pepper
Celery
Onion
Spice Blend
Olive Oil
Canned Tomatoes
Canned Cannellini Beans
Ditalini Pasta
Roasted Green Chiles (preferably from Hatch, New Mexico)
Baby Spinach
Shredded Cheese
You'll love this recipe not only for the flavors and stick to your ribs quality but also because most of the ingredients are everyday refrigerator and pantry staples.
Fresh sausage means that it hasn't been smoked or cooked. I recommend something like Jimmy Dean.
Ground beef can be anything from 80/20 blend to a more lean hamburger.
Ditalini is a small, short pasta tube. I like it for casseroles because they're roughly the same size as the chopped vegetables and blend well with the mix. If you can't find ditalini, other small pasta works too. Try elbow macaroni, small shells or orecchiette.
Cannellini Beans aka white kidney beans are big and meaty. They're my first choice for this Southwestern bake, but you can also use other canned white beans, kidney beans or pinto beans. Just be sure to rinse and drain the beans well before adding them to the homestyle bake.
This spice blend really intensifies the Southwestern flavors in the casserole and since they're mostly pantry staples, you probably have them on hand.
What you'll need for the spice blend:
Ground Cumin
Chili Powder
Kosher Salt
Garlic Powder
Dried Oregano
Freshly Cracked Black Pepper
Crushed Red Pepper Flakes
Green chiles give this dish a bit of smoky heat. I like the green chiles from Hatch New Mexico. My friend, Nola, usually keeps me stocked. (BTW, Nola, – I'm out).
Sourcing fire roasted green chiles
If you happen to live near a roadside chile roaster stand, stop by and pick up a bushel. (They freeze remarkably well). This is what I used in this Southwest cowboy casserole.
Check your local supermarket or specialty hispanic markets. You should be able to find canned Hatch Chiles near the taco and Mexican foods at your market. This is the easiest option if you don't have a private stash in your freezer.
If you don't have access to a local roaster, you can also substitute roasted poblano peppers or Anaheim peppers.
In case you're roasting your own chiles (Hatch, poblanos or otherwise), follow these instructions:
How to fire-roast chiles for a:
Heat your gas stovetop or grill to a medium high heat and place the chiles on the grate directly above the flame.
Cook until the skin starts to blister and the aroma is noticeable.
Use tongs to flip the peppers, so they get evenly charred on all sides and the pepper becomes tender. I usually cook for 3-4 minutes per side.
Transfer the peppers to a bowl and cover tightly with plastic wrap.
Let the peppers cool to room temperature, then slip off the burnt skins. Remove the seeds and stems and discard.
Chop the peppers.
If you don't have a gas stovetop or a grill, you can also roast chiles in a hot oven.
How to oven-roast chiles:
Preheat the oven to 400°.
Line a sheet pan with foil and place the chiles in a single layer on the pan.
Roast the chiles until the skins are blackened and the flesh is tender, about 25-30 minutes.
Transfer the peppers to a bowl and cover tightly with plastic wrap.
Let the peppers cool to room temperature, then slip off the burnt skins. Remove the seeds and stems and discard.
Chop the peppers.
It's easy to assemble the Southwest style casserole, but it does take more than one pot. Sorry.
You'll need one pot for cooking the pasta and a large skillet for cooking and assembling the ground beef, sausage, spices and veggies.
ProTip: Undercook the pasta. About 2 minutes less than you would for al dente.
Because the noodles are tossed with the meat and veg and then baked, they'll continue to soak up liquid. If you cook them all the way through, they'll get mushy in the casserole while baking.
To assemble cowboy casserole
Add about half of the filling to a prepared casserole dish.
Top with half of the shredded cheese.
Add the remaining cowboy filling and spread evenly over the cheese layer.
Sprinkle the rest of the cheese over the meaty filling and bake.
I use a blend of cheeses to top the Southwest casserole. Cheddar and Monterey Jack are my favorites, but you can use Colby, Pepper Jack, Cheddar Jack, even Gouda or other good melting cheeses.
Twenty five to thirty minutes in the oven is all it takes for this homestyle bake to transform into melty, cheesy, meaty, tongue-tingling bliss.
This Southwestern style casserole is rich and satisfying, but not overly heavy.
I love the ribbons of fresh spinach swirled throughout with the hearty beans, and bites of ditalini.
The spice blend and hatch chiles give every bite a savory, spicy flavor.
I made this for dinner one night and my husband couldn't stop eating it. He had two helpings and then called "dibs" on the rest for his work-week lunches. Yep. It's THAT GOOD!
FAQ'S
Can this homestyle bake be made ahead of time?
Yes. Assemble the casserole earlier in the day or even the day before. When you're ready to bake, heat the oven to 350° and bake for 25 to 30 minutes.
Can cowboy casserole be frozen?
Technically, yes, but it's better fresh. You can wrap the casserole very well in plastic wrap and freezer paper and it will keep for up to one month. Defrost the casserole completely before reheating.
What to serve with Southwestern cowboy casserole:
More hearty homestyle bakes you might like: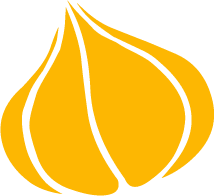 Tried this recipe? Leave a rating and review.
Your comments and shares are invaluable to me and the thousands of readers who use this site daily. If you've made the recipe, leave a star rating and review. We want to hear how you liked it.
We'd love it if you shared the recipe with your friends on social media!
Cowboy Casserole
Rich, meaty, Southwestern flavors with ground beef, country sausage, green chiles, canned white beans, tomatoes pasta and greens. This is pure comfort food.
SPECIAL EQUIPMENT:
2 1/2 quart casserole dish (or two 1 1/4 quart casseroles
INGREDIENTS:
FOR SPICE BLEND:
2

teaspoons

cumin

1 ½

teaspoons

chili powder

1

teaspoon

oregano

½

teaspoon

garlic powder

½

teaspoon

kosher salt

½

teaspoon

black pepper

scant ¼

teaspoon

crushed red pepper flakes
FOR THE COWBOY CASSEROLE:
1

cup

ditalini pasta

(or other small pasta, like macaroni, shells or orecchiette)

2

teaspoons

olive oil

½

pound

ground beef

½

pound

country sausage

1

sweet bell pepper

seeded and diced

2

stalks

celery

diced

1

medium

onion

diced

15

ounce

can diced tomatoes

15

ounce

can cannellini beans

or other canneed white beans, rinsed and drained

1

cup

green chiles (preferably Hatch)

canned or fire roasted and diced

6

ounces

fresh baby spinach

2

cups

shredded cheese

such as cheddar, monterey jack, colby jack or a blend
DIRECTIONS:
FOR THE SPICE BLEND
In a small bowl, combine the cumin, chili powder, oregano, garlic powder, kosher salt, black pepper and red pepper flakes. Stir well to combine and set aside.
PAR-COOK THE PASTA
Cook the pasta according to the package directions until it's about 2 minutes from being cooked to al dente. (i.e. if it says 9 minutes for al-dente, cook it for 7). Remove from the heat and drain the pasta. Rinse with cold water to stop the cooking and set aside.
FOR THE CASSEROLE
Preheat the oven to 350°.

Heat a large skillet over medium high heat. Add the olive oil and when the pan is hot, add the ground beef and sausage. Brown the meat, while stirring and breaking apart the crumbles with the back of a wooden spoon.

When the meat is browned, stir in the chopped bell pepper, celery and onion. Cook for 3-5 minutes, stirring occasionally until the vegetables are softened and the onion and celery are slightly translucent.

Pour the beef and vegetables through a large mesh strainer to drain the fat. Return the meat and veg to the pan.

Add the spice blend and stir well to combine. Add the green chiles, can of diced tomatoes, cannellini beans and par-cooked pasta and stir well to combine.

Add the fresh spinach leaves to the pan and gently stir to combine. Put the lid on the pan and cook for one minute, or just until the spinach leaves start to wilt.

Spray the casserole dish with vegetable spray. Add half of the ground beef mixture to the caserole and spread evenly. Top with 1 cup of the shredded cheese. Spread the remaining casserole mixture over the cheese and top with the last bit of the shredded cheese.

Bake for 25-30 minutes or until the casserole is bubbly and cheese is melted.

Great with cornbread, biscuits or popovers.
NUTRITION:
Calories:
472
kcal
|
Carbohydrates:
28
g
|
Protein:
26
g
|
Fat:
28
g
|
Saturated Fat:
11
g
|
Cholesterol:
84
mg
|
Sodium:
833
mg
|
Potassium:
596
mg
|
Fiber:
3
g
|
Sugar:
3
g
|
Vitamin A:
3831
IU
|
Vitamin C:
43
mg
|
Calcium:
262
mg
|
Iron:
4
mg
Pin "Cheesy Cowboy Casserole" for later!