Classic tuna casserole is a homestyle recipe that takes you back. We use canned flaked tuna and noodles crowned with a crispy layer of crushed potato chips, adding a delightful texture and flavor contrast. Unlike many old fashioned tuna noodle casserole recipes, this one has no canned soup.
This cheesy tuna casserole is like the one my Mom used to make. It's warm, satisfying and cozy.
Of course, Mom made her tuna noodle casserole from scratch (i.e., without soup – no cream of celery soup, no cream of chicken soup, no cream of mushroom soup) Her binder is a simple bechamel sauce flecked with onion, celery, garlic and spices. That's how I've done it here – and it's extra good!
The tuna and noodles are draped with lush sauce, giving the casserole a soft, melty interior. Extra cheddar cheese topped with crushed potato chips gives this classic tuna casserole an irresistibly cheesy, crunchy crust.
Why this recipe works:
It uses everyday ingredients like macaroni noodles, canned tuna, cheddar cheese , mushrooms, frozen peas and potato chips.
It only takes about 25 minutes of hands-on prep.
Ready in under an hour.
This old-fashioned tuna noodle casserole feeds the whole family.
You can make it ahead and bake it off when you're ready to eat.
Ingredients for tuna casserole:
Macaroni Noodles – I prefer elbow macaroni, but you can also use other short pasta tubes.
Kosher Salt – I use this for seasoning the water for the pasta as well as seasoning the dish. Since this tuna casserole recipe is made without cream of mushroom soup (which can be a sodium bomb), you'll need to add some salt.
Mushrooms – I used cremini mushrooms, however button mushrooms work too.
Yellow Onion – is one of the aromatics. The key is to sweat them in oil until they're tender and slightly translucent.
Celery – Adds a light vegetal quality and homemade flavor to the dish.
Garlic – is pungent when raw, but softens and adds depth to the mirepoix when its sweated with the other vegetables.
Olive Oil – in combination with butter is good for sweating vegetables without browning them.
Butter – I add butter to the olive oil in order to raise the smoke point and add more flavor to the mirepoix. These two liquids are also necessary to make the roux for the bechamel sauce.
All Purpose Flour – for the roux, this is the base for the bechamel sauce.
Dry Mustard – different from prepared mustard, it brings a soft, tangy flavor to the tuna and noodles.
Oregano – Use dried oregano instead of fresh, as fresh oregano can be overpowering.
Milk – I use whole milk, but you can substitute lower-fat or skim milk.
Cheddar Cheese – Skip the pre-shredded cheese. It has anti-caking agents, and freshly grated cheese has a more pronounced flavor and great melt point.
Canned Tuna Fish – You can use chunk light tuna or solid white albacore tuna. I use Kirkland Brand – because you get more fish in the can than Star-Kist or Bumblebee.
Frozen Peas – adds a little green to the old-fashioned tuna noodle casserole – it makes me feel healthy (LOL).
Potato Chips – I recommend ruffled potato chips because the ridges help the chip crust stay crunchy. Trader Joe's has uber-crunchy ruffled chips that are perfect on tuna casserole.
Instructions:
In a large skillet, saute the sliced mushrooms over medium-high heat until they brown and give up some of their liquid. Transfer to a separate bowl.
Heat the olive oil and butter in the same skillet and add the onions and celery. Sweat the vegetables until tender but not browned for 3-5 minutes. Add the chopped garlic and cook for 30-45 seconds until it's fragrant.
Sprinkle the flour, remaining salt, dry mustard and oregano over the vegetables. Cook and stir for one minute, ensuring there are no dry bits left and the vegetables are coated and pasty.
Add the milk little by little, stirring constantly, and bring to a boil. Cook for one minute until the creamy sauce is smooth and slightly thickened.
Remove the white sauce from the heat and stir in the tuna and peas.
Add the cooked macaroni and stir until evenly blended.
Add ¾ of the cheddar cheese and fold into the tuna and noodles.
Transfer to a 2-quart baking dish and top with the remaining grated cheese and lightly crumbled potato chips.
Bake for 20-25 minutes until golden and gooey.
Pro-Tips:
The macaroni will continue to cook in the oven; therefore, you'll need to undercook the pasta by 1½ – 2 minutes so that your old-fashioned tuna noodle casserole isn't mushy.
It's easy to customize this tuna casserole recipe according to your tastes. Here are a few ideas.
Variations and Swaps:
Swap frozen peas for a few handfuls of fresh spinach. Just stir it into the tuna and noodles until the leaves wilt, then bake as usual.
Add ⅛ to ¼ teaspoon of cayenne pepper or crushed red pepper flakes when adding the flour mixture for a spicy kick to your tuna casserole with potato chips.
If you don't have potato chips, try homemade buttered bread crumbs for the topping. Add 1-2 slices of bread to a food processor with one tablespoon of butter. Whiz in the processor until you have a fine-buttered crumb.
More options for a crunchy topping include panko bread crumbs, crushed Ritz crackers or even dry bread crumbs dotted with ¼" cubes of butter (to help with browning).
You can also use curly egg noodles instead of macaroni in this classic tuna noodle casserole.
Make ahead option:
You can make the recipe up to a day ahead. Here's how:
Assemble the tuna casserole and put the tuna noodle mixture into a casserole dish. Top with cheese, but don't add the potato chips until you're ready to bake (to keep them really crunchy).
Remove the classic tuna casserole from the fridge 30 minutes before baking to bring it closer to room temperature. Crumble the potato chips over the top and bake for 25-30 minutes or until heated and bubbly with a golden brown potato chip crust.
Storage and Freezing:
You can refrigerate leftovers in the casserole dish wrapped in foil or plastic wrap or transfer to a sealed, airtight container. I prefer keeping it in the casserole dish for easy reheating.
Reheat leftover tuna casserole at 350° for 15-20 minutes.
You can also freeze the tuna macaroni casserole (either before or after it's been baked). Either way, wait to add the potato chip crust until you're going to eat it so the chips don't get soggy. Defrost it thoroughly and reheat it as described above.
What our tasters said
"I like this more than my Mom's. She used canned soup in hers, but your tuna noodle casserole recipe without soup tastes better. It's doesn't taste as salty or processed. Love you, Mom, but this is better." — Scott
"I love the crunchy potato chips. It makes this a truly classic tuna casserole!" –Gary
"This is pure comfort food." – Trish
What goes with tuna macaroni casserole?
Since this noodle casserole is carb-centric, I like to serve it with a green salad or vegetables.
More canned tuna recipes:
More homestyle casseroles you'll love: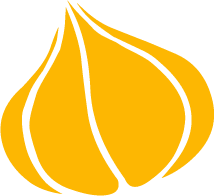 Tried this recipe? Leave a rating and review.
Your comments and shares are invaluable to me and the thousands of readers who use this site daily. If you've made the recipe, leave a star rating and review. We want to hear how you liked it.
We'd love it if you shared the recipe with your friends on social media!
Classic Tuna Casserole
This old-fashioned tuna noodle casserole is made without condensed soups and has an irresistible crunchy potato chip topping. Perfect for a homey family dinner.
INGREDIENTS:
2

cups

macaroni

1½

teaspoon

kosher salt

divided

8

ounces

mushrooms

sliced

1

medium

onion

diced

2

stalks

celery

diced

1

tablespoon

olive oil

2

tablespoons

butter

2

cloves

garlic

minced

2

tablespoons

all purpose flour

½

teaspoon

dry mustard

½

teaspoon

oregano

2

cups

milk

2

cups

grated cheddar cheese

shredded

12-14

ounces

canned tuna fish

chunk white (preferably Kirkland brand)

1

cup

frozen peas

ruffled potato chips

optional
DIRECTIONS:
Preheat the oven to 350°. Spray a small casserole dish (I used a 5×8″ dish with 2″ sides) with vegetable spray and set aside.

Bring a pot of water to a boil, add 1 teaspoon of salt to the water and pour in the pasta. Cook the pasta 1-2 minutes shy of al dente according to package directions (the pasta will continue to cook in the oven). Drain the macaroni and set aside.

Heat a large heavy skillet over medium high heat. When the pan is hot, spray with nonstick vegetable spray and add the mushrooms. Cook, stirring occasionally until the mushrooms brown and give up their liquid. Transfer to a bowl and set aside.

In the same skillet, heat the olive oil and butter over medium-high heat. Add the onions and celery and saute until tender and slightly translucent. Add garlic and cook until fragrant.

Sprinkle the flour, remaining ½ teaspoon kosher salt, mustard and oregano over the vegetables and stir constantly for one minute. Gradually add the milk, stirring constantly and bring to a boil. Cook for one minute or until the sauce thickens.

Remove the pan from the heat and add the tuna fish, and peas, mixing until evenly distributed with the sauce.

Add the cooked macaroni to the tuna and sauce and gently fold together to blend. Add 1½ cups of the grated cheese and fold into the tuna and noodle mixture.

Spread the tuna in the prepared casserole dish and sprinkle with the remaining cheese. Crumble the potato chips over the casserole (if using). Bake for 20-25 minutes or until bubbly and lightly browned.
NOTES:
Store leftovers in the refrigerator, well-wrapped. Heat leftovers at 350° for 10-15 minutes.
NUTRITION:
Calories:
486.41
kcal
|
Carbohydrates:
40.12
g
|
Protein:
29.97
g
|
Fat:
22.95
g
|
Saturated Fat:
11.75
g
|
Polyunsaturated Fat:
1.41
g
|
Monounsaturated Fat:
6.23
g
|
Trans Fat:
0.15
g
|
Cholesterol:
77.87
mg
|
Sodium:
1029.72
mg
|
Potassium:
580.72
mg
|
Fiber:
3.58
g
|
Sugar:
8.08
g
|
Vitamin A:
906.2
IU
|
Vitamin C:
12.56
mg
|
Calcium:
407.42
mg
|
Iron:
2.3
mg
Don't Forget To "Pin It" For Later!