Southwestern Salad with Grilled Steak
Southwestern Salad with tender slices of grilled steak is a quick and easy meal for nights you don't feel like cooking. The mix of lettuce with sweet summer corn, creamy avocado, hearty canned kidney beans and a smoky honey-lime dressing is an irresistible combination. adds the perfect zesty kick to this steak salad. This salad feeds the whole family, and you won't have leftovers!
Composed salads can make delicious meals that are simple enough for busy weeknights and fancy enough for company. With combinations like spinach and bacon in this fried goat cheese salad or juicy fresh summer fruit and seasoned torn croutons in this peach and baby kale salad.
This crowd-pleasing steak salad has a gorgeous array of Southwestern flavors, bold colors, and textures that will make you hungry with anticipation.
Why this recipe works:
You can use any type of steak you like.
Adding slices of grilled steak to this Southwestern salad stretches the meat (instead of buying individual steaks for all your diners) – considering the price of beef, that's a good thing.
It's easy to customize with what you have on hand.
You can easily halve or double the recipe according to how many mouths you're feeding.
The only cooking is the steak, which can be done outside on the grill — so you won't heat up the whole house.
Uses a combination of fresh and canned items for the Southwestern salad.
Ingredients:
Grilled Steak (this Southwestern salad works well with ribeyes, strip steaks, thinly sliced flank, or skirt steak).
Lettuce – we used red leaf, but you can also use green leaf, Bibb, Romaine lettuce, or a mesclun or spring mix. Even chopped iceberg lettuce is fine.
Canned Kidney Beans – Rinsed and drained, the beans add fiber and heft to the Southwest salad recipe. If you don't have kidney beans, you can substitute other canned beans, like black beans, chickpeas or pinto beans.
Cherry Tomatoes – Adds a juicy bite to the steak and salad. You can also use grape tomatoes, Roma tomatoes, heirlooms or other varietals.
Fresh Corn – we take it off the cob and sprinkle the fresh kernels over the steak salad.
Persian Cucumbers – are shorter than English cucumbers (usually about 6″ in length, with 1″ diameter. These cucumbers are virtually seedless and add freshness and crunch to this steak salad recipe.
Red Onion – adds color and a sharp bite to contrast with the other flavors.
Haas Avocado – Mostly cultivated in Mexico or California, the Haas avocado is smooth and buttery. You can also use the larger Florida avocado (skinnycado), but it doesn't have the same flavor or mouthfeel to me).
Jammy Eggs – these are boiled eggs that are cooked just long enough for the whites to set and the yolks to be soft and oozy. I like to augment salads with eggs to add another source of protein and for the visual impact!
Red Chilies – to add a spicy kick. Depending on your heat tolerance, you can use larger chilies, which tend to be milder or smaller for a fiery tingle. Feel free to use jalapenos or serranos too.
Queso Fresco – is a fresh Mexican cheese with a salty, tangy, mild sweetness. It's great crumbled over salads, to top tacos or even eggs.
Cilantro – Fresh cilantro leaves add freshness to the salad.
Smoky Honey Lime Dressing – I use this simple homemade salad dressing made with lime juice, garlic, honey, cumin, chili powder and whole grain mustard to tie the flavors of this Southwestern Salad together. You can make it in about 5 minutes; any leftovers will last a week or more.
Pro-Tips
Clean your lettuce well to remove any loose grit or dirt. Fill a large bowl with water and submerge the lettuce leaves, swishing them with your hand, then lift the lettuce from the water and transfer it to a salad spinner. Spin dry; then pat leaves with paper towels to eliminate excess moisture (if the lettuce is wet, the dressing won't cling to the leaves.
Many people have an aversion to raw onion because of its sharp, pungent quality. To lessen the sting, fill a small bowl with ice and water and add the sliced onion. Soak the alliums in the ice bath for 10 minutes, then drain and pat dry with paper towels.
For the steak:
I'm not particular about the type of steak you use for this salad. It can be a flank steak, skirt steak, New York Strip, ribeye, porterhouse, sirloin, or whatever you like. They will all work here. Just avoid tough cuts of beef like Chuck.
While you heat the grill or a cast iron skillet, season the beef with a liberal amount of your favorite seasoning. You can use salt and pepper, Montreal steak seasoning, or a BBQ rub. Grill or sear the meat to your desired doneness (using a meat thermometer (affiliate link) will ensure it's the right temperature.) (Check the recipe card below for temperatures that correspond to steak doneness levels).
By the way, I made this steak salad using a leftover ribeye that I tented with tin foil and warmed in a 300° oven. (if you want to know how I ended up with a whole leftover steak — we were having a dinner party and overestimated the amount of meat we needed for the crowd, ending up with a spare steak).
Instead of dumping the ingredients into a bowl to toss, I prefer to arrange the ingredients for the Southwestern salad on a large platter, ensuring plenty of each component is evenly distributed on the platter.
Visually, the presentation is invitingly mouthwatering, setting this Southwestern salad apart from other boring green salads.
How to assemble the steak salad:
Arrange the lettuce in a bed on a large serving platter. I. like to let the frilly edges of the lettuce hang slightly over the sides so you don't even see the plate. It will give the appearance of a bounty.
To create the base layer, begin topping the lettuce with kidney beans, sliced cucumber, tomato, corn and onion.
Slice the steak into ¼" slices (cut the grilled steak across the grain to keep the meat tender). Arrange 3-4 pieces of steak in clusters around the platter. I usually make as many clusters as I have diners, essentially creating a "serving" for each individual, so there's no need to pick and pull from across the platter.
Fill in any gaps with additional beans, cucumber, tomato, corn and onion, then add the eye-candy bits: jammy eggs, sliced avocado and crumbled queso fresco.
Sprinkle the salad with hot chili peppers and drizzle about half the Southwest salad dressing over the platter.
Serve any remaining sauce on the side so your diners can add more.
Variations and Swaps:
Add crispy fried tortilla strips or lightly crumbled tortilla chips as a crunchy garnish.
Add diced sweet red bell pepper for more color and crunch.
Swap the steak for grilled or rotisserie chicken breast, grilled smoked sausages, steamed shrimp, calamari or pan-seared halloumi.
Swap the queso fresco for crumbled blue cheese in the steak salad.
Instead of raw corn, grill the corn on the cob when you cook the steak, then cut the kernels from the cob for a bit of charred flavor.
Swap red kidney beans for black beans or garbanzo beans.
Add fresh herbs to the salad, including cilantro, chives, parsley or (very sparingly) fresh oregano.
Try other dressings like my homemade buttermilk ranch dressing, lemon vinaigrette or chipotle ranch.
Instead of queso fresco, grate cheddar cheese or Monterey jack and scatter over the steak salad.
FAQ's
What is a southwest salad made of?
Southwest salads have typical flavors ranging from Tex-Mex to Santa Fe including canned beans, chiles, and corn. Fresh avocado slices pair well.
Is steak and salad healthy?
This steak salad recipe has about 500 calories per serving and is a healthy blend of protein, carbohydrates, saturated and unsaturated fats, and Vitamins A, C and Potassium.
Composed salads like this one are all-in-one meals, generally speaking. However, we like having some crusty bread to sop up the extra dressing. Here are some of our favorites:
What goes with steak salad:
More southwestern recipes you'll love: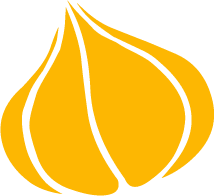 Tried this recipe? Leave a rating and review.
Your comments and shares are invaluable to me and the thousands of readers who use this site daily. If you've made the recipe, leave a star rating and review. We want to hear how you liked it.
We'd love it if you shared the recipe with your friends on social media!
Southwestern Salad with Grilled Steak
This hearty steak salad is visually appealing, super-flavorful, and easy to make. It's great for entertaining, and you can use any steak (even leftovers) for the Southwestern salad.
INGREDIENTS:
1½

pounds

steak

At least 1″ thick. You can use sirloin, strip, flank, skirt, ribeye, filet mignon or leftover steak.

3-4

large

eggs

1

head

lettuce

red or green leaf, romaine, Bibb, or iceberg or 6-8 cups of mixed greens or mesclun.

15

ounces

canned kidney beans

rinsed and drained

2

cups

cherry tomatoes

or grape tomatoes, sliced

2

ears of corn on the cob

Slice the kernels from the cob using a sharp knife or corn stripper.

3-5

Persian cucumbers

sliced crosswise, or English cucumber, halved vertically and sliced into thin half moons.

2-3

red chilies

or jalapenos, serrano or birdseye chilies (spicy)

4

green onions

sliced

⅓

cup

fresh cilantro

chopped

1

cup

queso fresco

or other crumbly cheese, like cotija, feta or goat cheese

1

Haas Avocado

peeled and thinly sliced

½

cup

Chili Honey Lime Dressing
DIRECTIONS:
FOR GRILLING STEAK:
If you're grilling the steak, take the meat out of the refrigerator about 20 minutes before cooking to remove the chill. Season with salt and pepper or Montreal steak seasoning to your tastes.

Preheat the grill to a medium-high heat (about 450° F). Place the steaks on the grill grates and cook for approximately 8-10 minutes, flipping halfway through until the meat reaches your desired doneness. Use an instant-read thermometer to ensure proper doneness.

Rare: 125°F; Medium-Rare 135° F. Medium 140°-145° Medium Well to Well 150°F to 160°F

Let the steak rest while you assemble the salad.
FOR LEFTOVER STEAK:
You can serve leftover steak cold, or if it hasn't been sliced already, you can reheat it.

To reheat leftover steak: Wrap loosely in aluminum foil, and heat in a 300° oven for 8-10 minutes to warm through. Use a meat thermometer to check the internal temperature reaches about 110-120°. Slice the meat into ¼" slices
FOR JAMMY EGGS:
Fill a saucepan with enough water to cover eggs by about ½". Bring the water to a boil, then carefully add the eggs, reduce the heat to medium so that the eggs don't clang around too much in the pan.

Set your timer for 6½ minutes.While the eggs boil, fill a medium bowl with equal parts ice and water to create an ice bath.

When the eggs are done, immediately transfer them to the ice bath to rapidly chill them and prevent residual cooking. Crack the shells by tapping them on a counter, peel them and slice the eggs in half.
ASSEMBLE THE SALAD:
Wash and dry the lettuce leaves. Remove any tough stems and arrange the lettuce in a bed on a large platter.

Sprinkle the lettuce with about half of the kidney beans, tomatoes, corn kernels, sliced cucumbers, sliced chilies, cilantro and green onions.

Arrange the steak into 3-4 slice pockets over the salad, (enough for everyone to have their own serving. Tuck in the jammy eggs and sliced avocados into the platter. Use the remainder of the veggies to fill in any gaps.

Sprinkle the cheese over the Southwestern steak salad and drizzle with half of the salad dressing. Serve leftover dressing on the side.
NOTES:
Another serving method — toss all ingredients but steak and eggs in a large bowl. Arrange steak slices and egg halves or quarters atop the salad.
NUTRITION:
Calories:
503.5
kcal
|
Carbohydrates:
27.35
g
|
Protein:
36.88
g
|
Fat:
29.13
g
|
Saturated Fat:
11.45
g
|
Polyunsaturated Fat:
2.56
g
|
Monounsaturated Fat:
13.27
g
|
Trans Fat:
0.18
g
|
Cholesterol:
176.2
mg
|
Sodium:
453.09
mg
|
Potassium:
1138.86
mg
|
Fiber:
8.6
g
|
Sugar:
8.43
g
|
Vitamin A:
1366.7
IU
|
Vitamin C:
43.64
mg
|
Calcium:
196.17
mg
|
Iron:
4.71
mg
Pin it for later!