This mango bread recipe is sweet and simple, made with fresh mango, flaked coconut, and lime. It's a tropical mango bread that's great for breakfast or brunch, delicious tucked into a lunchbox and great for snacking anytime.
Summer is mango season in South Florida, which means everyone is trying to pawn off the fruit from their backyard trees onto unsuspecting friends and neighbors. The trick then, is what to DO with all the fruit.
I use it for recipes like this delicious mango cake, quenching mango margaritas, fresh mango popsicles, sweet and savory mango chutney, the best mango chicken salad, and indulgent coconut mango ice cream.
In this bread recipe, I use pureed mango and diced fruit to keep the mango bread ultra moist and tender. Honestly, it's like eating a snack cake — and it's wonderful.
Why this recipe works:
The combination of vegetable oil and mango puree keep the crumb of the mango bread moist.
Fresh chunks of mango, flaked coconut and lime zest give the bread a tropical flavor.
It's so perfectly tender and sweet that you don't need to add frosting or glaze to the mango bread. It's delicious on its own.
This recipe makes a lot of batter; enough for a loaf of mango bread plus extra mango muffins.
You can make it ahead of time; it keeps well at room temperature for several days.
Mango bread also freezes well.
Ingredients:
All-Purpose Flour – I like to use a fork or whisk to aerate the flour and then dip a large spoon to scoop it out and into a measuring cup. Use the flat side of a knife to level off the excess flour.
White Sugar – I prefer white granulated sugar for this bread recipe because the mango's color is so bright yellow I want to highlight it in the loaf.
Baking Powder – I use aluminum-free baking powder, which removes any metallic taste and starts working immediately in the batter.
Baking Soda – I use a little baking soda to react with the mild acidity of the mangos and help with leavening.
Iodized Salt – I don't use iodized salt for much else besides baking. Iodized salt dissolves quickly in batter where kosher salt is flakier and takes longer to dissolve.
Whole Milk – adds fat for a richer taste and softer crumb. It also helps create a deeper golden color on the dome of the mango cake.
Eggs – I use large eggs – they usually measure a standard ¼ cup each.
Vegetable Oil – You want a neutral oil for this recipe, vegetable or canola oil will work well.
Vanilla Extract – the extract adds warm notes to the bread, but you can also swap it out for almond or coconut extract if you like. Even using half vanilla and half of another extract works.
Lime Zest – The flavor of lime is most intense in the zest. When you zest citrus, avoid the bitter white pith and use only the green part of the skin.
Ripe Mango– There are hundreds of types of mangoes and most will work well in this recipe, Kent and Tommy Atkins are some of the most popular. Look for mangoes that aren't too stringy or fibrous — they'll be easiest to dice and will hold their shape in the mango bread recipe.
Sweetened Flaked Coconut – This is optional, but you'll want it if you're a coconut fan. Sweetened coconut adds a chewy component to the mango bread. You can even sprinkle some on top of the loaf before baking.
Instructions:
Prepare the loaf pan and/or muffin tins with parchment liner and vegetable spray.
Peel and slice a mango and transfer it to a mini food processor. Pulse several times to make a mango puree. Set aside.
Cut the rest of the mango into small dice. Set aside.
Combine the flour, sugar, baking powder, baking soda and salt in a large mixing bowl.
Combine the milk, egg, vegetable oil, extract and lime zest in a small bowl or glass measuring cup and whisk.
Pour the wet ingredients into the flour mixture and whisk to combine.
Add the mango puree and stir until incorporated into the batter. Fold in the diced mango and coconut flakes.
Fill the loaf pan and/or muffin tin and bake at 350°F until golden brown and a toothpick or cake tester comes out clean.
Pro-Tips:
Because of the whole milk, the mango bread may look done on the outside because it browns a little more easily. To be sure the bread is cooked through, use a cake tester or toothpick stuck in the center of the loaf. It should come out with only a few crumbs clinging to it.
If it looks wet or has batter, it needs to bake more.
Variations:
Swap the pureed mangoes for mashed bananas in the batter.
Substitute 1 cup of whole wheat flour for one cup of all-purpose flour for a nuttier whole grain flavor.
Add a cup of roughly chopped macadamia nuts for a bit of crunch.
Glaze the baked mango bread or muffins with a simple powdered sugar and cream glaze (1 cup confectioner's sugar: 1 tablespoon light cream).
FAQ's
Should mango bread be refrigerated?
Mango bread can be stored in plastic wrap and foil or an airtight container at room temperature for several days. It can be refrigerated, but the flavor is better at room temperature.
What is fruit bread made of?
Many fruit breads are made of flour, sugar or light brown sugar, eggs and some type of fat like oil or butter with leaveners like baking soda or baking powder and cinnamon or other spices for flavor. Mashed or chopped fruit is a common ingredient and sometimes chopped nuts are added like in this banana bread recipe.
What temperature do you bake bread?
350°F or 176° C is the standard temperature for baking bread.
Storage and Freezing:
Once the mango bread and mango muffins are cooled to room temperature they can be kept at room temperature for several days.
I recommend wrapping the bread in plastic wrap and foil to prevent drying out. Mango muffins should be stored in a zip-top storage bag or airtight container.
You can also keep it well-wrapped and refrigerated for up to 5 days. Cold temperatures mute the flavors of this bread, so let it sit at room temperature for 15-20 minutes before serving.
To freeze mango bread: double wrap the loaf in a layer of plastic wrap and tin foil or freezer paper for up to 3 months.
To freeze mango muffins: Line a rimmed baking sheet with parchment paper and arrange the muffins on top so they're not touching. Place the pan in the freezer until the muffins have frozen solid, then transfer them to a zip-top freezer bag for up to 2 months.
Defrost before enjoying.
What our tasters said:
"Absolutely delicious! What a treat" — Chris
"Is there coconut in this? I taste coconut! This is so moist – it's perfect with a cup of coffee." — Scott
"This mango bread is so good. Really good." — Steve
This recipe makes enough batter for a loaf of mango bread plus extra mango muffins. You can make about 5-6 regular-sized muffins or about 20 mini muffins – which my family loves.
For mango muffins:
For regular sized muffins, line a muffin tin with paper liners and spray with vegetable spray. Add enough batter to fill each tin ½-⅔ full. Bake for 23-26 minutes until the muffins are done.
For mini muffins: Spray the muffin tin with vegetable spray and fill the mini muffin tins about ½-⅔ full. Bake for 15-20 minutes (depending on the size of the mini muffins). Use a toothpick or cake tester to determine if they're done — the toothpick should have a few crumbs but not be wet or have batter clinging to it.
More mango recipes:
More quick bread recipes: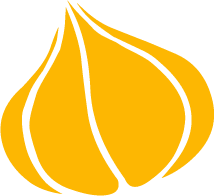 Tried this recipe? Leave a rating and review.
Your comments and shares are invaluable to me and the thousands of readers who use this site daily. If you've made the recipe, leave a star rating and review. We want to hear how you liked it.
We'd love it if you shared the recipe with your friends on social media!
Mango Bread
This simple mango bread is soft, plush and fruity with chunks of mango, chewy coconut and flecks of lime zest. Great for breakfast or brunch or an after-school snack.
SPECIAL EQUIPMENT:
8½ x 4½" loaf pan

or other sizes (adjust baking temperatures

mini muffin tins

different baking times for different sizes
INGREDIENTS:
3

cups

all purpose flour

divided

1

cup

sugar

4

teaspoons

baking powder

½

teaspoon

baking soda

1

teaspoon

iodized salt

1½

cups

whole milk

1

large

egg

2

tablespoons

vegetable oil

1

teaspoon

vanilla, almond or coconut extract

your choice

2

teaspoons

lime zest

½

cup

mango puree

from about ½ a mango.

1

cup

finely diced mango

plus more for garnish, optional

½

cup

sweetened flaked coconut
DIRECTIONS:
Preheat the oven to 350° F. Spray a loaf pan with nonstick spray and cut a piece of parchment paper the size of the bottom of the pan. Lay the parchment in the pan and spray again. Set aside.

For muffins: line a muffin tin with liners and spray with vegetable spray set aside.

In a large bowl, combine

3 cups all purpose flour

,

1 cup sugar

,

4 teaspoons baking powder

.

½ teaspoon baking soda

,

1 teaspoon iodized salt

. Whisk until evenly combined. Set aside.

In a small bowl or 2 cup measuring cup, combine

1½ cups whole milk

,

1 large egg

,

2 tablespoons vegetable oil

, and

1 teaspoon vanilla, almond or coconut extract

,

2 teaspoons lime zest

. Whisk to combine.

Add the wet ingredients to the dry ingredients and stir until no dry bits are left. Stir in the

½ cup mango puree

until well mixed. Add the

1 cup finely diced mango

and

½ cup sweetened flaked coconut

. Stir to combine.
FOR MANGO BREAD:
Fill the loaf pan ¾ full with the batter and lay sliced or diced mango bits over the surface (optional). Bake the bread for 45 -55 minutes or until a cake tester comes out clean.
FOR MANGO MINI MUFFINS:
Fill the muffin tins ¾ full with the batter and bake for 18-20 minutes

Let the bread and muffins rest in the pan for 5 minutes before transferring to a wire rack to continue cooling.
NUTRITION:
Calories:
235.3
kcal
|
Carbohydrates:
48.09
g
|
Protein:
5.07
g
|
Fat:
2.82
g
|
Saturated Fat:
1.71
g
|
Polyunsaturated Fat:
0.27
g
|
Monounsaturated Fat:
0.47
g
|
Trans Fat:
0.002
g
|
Cholesterol:
19.16
mg
|
Sodium:
269.26
mg
|
Potassium:
274.55
mg
|
Fiber:
1.62
g
|
Sugar:
22.89
g
|
Vitamin A:
335.81
IU
|
Vitamin C:
8.97
mg
|
Calcium:
105.8
mg
|
Iron:
1.74
mg
Pin it for later!