Making homemade dressing is a quick and easy way to brighten up salads, steamed veggies and grain bowls. Traditional lemon vinaigrette is a classic recipe that goes with virtually anything. This zesty lemon dressing only needs six ingredients and about five minutes to make. Skip the bottled dressings. This is better.
I've been making this easy lemon vinaigrette for years. It's a classic lemon dressing recipe and one I think everyone needs to have in their back pocket to add a citrusy freshness to salads, grain bowls, steamed or roasted vegetables and proteins like chicken and fish.
Which is why I was so surprised to find that in 9 years, I hadn't written an article about how to make a simple lemon salad dressing.
Don't get me wrong, I've used versions of my lemon olive oil dressing plenty of times in other recipes, like this Chickpea Tuna Salad, this Edamame and Quinoa Salad and this Lemon Orzo Salad, but had overlooked it as a recipe in its own right.
What you'll need for lemon vinaigrette:
Lemon – Look for a fresh lemon with a smooth skin, as they'll be easier to zest.
Garlic – Look for unblemished firm white cloves that haven't started to sprout. If they have sprouted, slice the garlic in half and remove the green sprout as it can make the lemon vinaigrette bitter.
Dijon Mustard – Use your favorite brand — and if you can get real French dijon, it's a treat as it's a bit more sinus-clearing. On an everyday basis, I typically use Grey Poupon or Maille.
Kosher Salt – The two big brands are Diamond Crystal and Morton's, but they shouldn't be used interchangeably. Diamond Crystal is flakier and less dense, where Morton's is more compact and thus requires less salt by volume than the former. I've given measurements for both types in the recipe card.
Fresh Ground Pepper – The difference between freshly ground black pepper and the pre-ground variety is stark. Fresh ground is infinitely better.
Extra Virgin Olive Oil – You don't have to use the coveted bottle that you bubble wrapped and carried in your suitcase all the way back from Italy, but use one that's fruity aromatic and has a green hue.
How to make lemon dressing:
Mince the garlic very finely and add it to a small bowl. Add the dijon mustard, kosher salt and pepper.
Use a microplane grater to zest the lemon and add the zest to the garlic.
Juice the lemon (you'll need about 1/4 cup of fresh juice) and add it to the garlic mixture. Stir the mixture together to combine.
Drizzle in the olive oil as you constantly whisk the lemon dressing. The mustard will help to emulsify the dressing and make it creamy.
Pro-Tips:
If the lemon vinaigrette starts to separate, just whisk it again to emulsify. If it's not quite there, add a little more dijon mustard (~1/2 tsp).
Variations
To soften the flavor of the lemon dressing, add a bit of honey (or agave or maple syrup). Adding 1 or 2 teaspoons brings a little sweetness to the lemon dressing and can cut through any bitterness. Keep in mind, a real lemon vinaigrette should be bright and lemony, not sweet.
Use other types of citrus. Try it with oranges, (you only need about 1 teaspoon of zest) limes, calamondins, or even grapefruit.
Add herbs. You can use freshly chopped herbs like tarragon, mint, parsley, marjoram, thyme or oregano (fresh oregano is intense, start with 1/2 teaspoon) or dried herbs or herb blends (Herbes de Provence). In general, use about 2 teaspoons of fresh herbs or 1 teaspoon of dried. I find that fresh herbs only hold up for a few days in the lemon vinaigrette while the dried herbs are fine for a week or more in the lemon dressing.
FAQ's
My lemon didn't have enough juice and I'm out of lemons. What now?
Augment the lemon juice with white wine vinegar or rice wine vinegar to measure 1/4 cup.
Can I use bottled lemon juice?
No. It's just not the same. Stick with real lemons for this dressing recipe. Besides, you need the lemon zest for the vinaigrette, anyhow.
Why does my lemon vinaigrette taste bitter?
Garlic can sometimes be the culprit, which is why I advise mincing it very finely to disperse its pungency.
Can lemon make the dressing bitter?
Yes. Another reason the dressing can be bitter is if the zest has white pith still attached to it. The white peel of any citrus is very bitter and can mar your dressing. Replace your microplane grater once a year (if you use it regularly) to keep it ultra sharp, so that you're only getting the zest and not the rind.
How long will the lemon vinaigrette recipe last in the refrigerator?
It lasts for about 7 to 10 days. Store in a glass jar with a screw on lid.
What if the dressing separates while in the refrigerator?
Give it a good shake before using to re-blend the ingredients.
More vinaigrette and salad dressing recipes: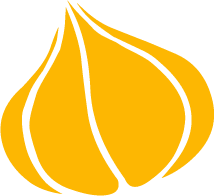 Tried this recipe? Leave a rating and review.
Your comments and shares are invaluable to me and the thousands of readers who use this site daily. If you've made the recipe, leave a star rating and review. We want to hear how you liked it.
We'd love it if you shared the recipe with your friends on social media!
Lemon Vinaigrette
This quick and easy homemade lemon vinaigrette only needs 6 ingredients and 5 minutes to make. It's better than bottled dressing and makes a tangy, light lemon dressing for everything from steamed veg, to grain bowls and of course leafy salads.
INGREDIENTS:
2

large

cloves garlic

minced

1½

tablespoons

dijon mustard

1

large

lemon

1½

teaspoons

Diamond Crystal kosher salt

or 1 teaspoon Morton's kosher salt

½

teaspoon

fresh ground black pepper

½

cup + 2 tablespoons

extra virgin olive oil
DIRECTIONS:
Zest the lemon on a microplane grater. Set aside.

Juice the lemon with a press until you have about 1/4 cup of fresh lemon juice (if your lemon doesn't have that much juice, squeeze another half of a lemon.)

In a small bowl add the minced garlic, dijon mustard, lemon zest, lemon juice, kosher salt and black pepper. Whisk to combine.

Add the oil in a steady stream, whisking constantly to emulsify. Drizzle over salads, steamed vegetables, chicken and seafood.
RECIPE VIDEO:
NOTES:
Each serving is about 2 tablespoons. The key to dressing a salad is to toss it very well with salad tongs so that the dressing lightly coats everything in the salad.
NUTRITION:
Calories:
170
kcal
|
Carbohydrates:
2
g
|
Protein:
0.3
g
|
Fat:
19
g
|
Saturated Fat:
3
g
|
Polyunsaturated Fat:
2
g
|
Monounsaturated Fat:
14
g
|
Sodium:
468
mg
|
Potassium:
28
mg
|
Fiber:
1
g
|
Sugar:
0.4
g
|
Vitamin A:
6
IU
|
Vitamin C:
7
mg
|
Calcium:
8
mg
|
Iron:
0.3
mg
Pin it for later!