Want the best buttermilk dressing? This recipe is easy to make using everyday ingredients like fresh herbs, garlic, and mayonnaise. This herbed buttermilk dressing has a touch of lemon for brightness and is delicious on salads or as a creamy herb dip for veggies and chips.
If you love to have salads for quick, healthy lunches and dinners, do yourself a HUGE favor and make your own salad dressings to go with them.
I routinely make simple homemade dressings to season everything from whole grain salads to a bowl of leafy greens or a platter of fresh sliced tomatoes. This buttermilk dressing recipe is one of our all-time favorites.
3 reasons why homemade buttermilk dressing is better than store-bought
It's less expensive to make at home. We are all looking for ways to be more thrifty these days, and salad dressing is an easy place to start. Bottles of packaged salad dressing sell for between $2.50 and $8.00 per jar (you know, those FANCY refrigerated ones). That's just nuts, especially when you can make them in about 10 minutes for a fraction of the cost.
Shelf life. If your refrigerator doors are lined with half-empty salad dressing bottles, Ask yourself… how long have they been there? If you can't remember when you bought them, it's time to toss them out. On the other hand, homemade salad dressings have a finite expiration date, usually between 5-7 days — and that's a GOOD thing. It means they're fresh.
TASTE. The flavor difference between from-scratch dressing like this buttermilk herb and those pre-packaged bottles is noticeable. Store-bought has artificial ingredients and stabilizers. With homemade dressing, the fresh ingredients shine through.
Plus, if you're buying farm fresh lettuces and organic tomatoes, do you want to top it with some chemically laden dressing? I don't think so.
There's a better, tastier and more economical way. Make your own.
Ingredients:
Buttermilk
Mayonnaise
Garlic
Lemon
Fresh Dill
Fresh Chives
Kosher Salt
Black Pepper
How to make buttermilk salad dressing:
Use a microplane to zest the lemon, then cut it in half and squeeze the juice into a small measuring cup (you only need about 2 teaspoons.)
Mince the garlic and chop the herbs.
Combine the lemon zest, juice, garlic, mayonnaise, buttermilk, salt and pepper in a bowl and whisk until smooth.
Stir in the chopped herbs and taste for seasoning.
Adjust the buttermilk herb dressing as you like – if you want more heat, add more pepper or garlic. For a brighter note, whisk in more lemon zest. For more herbal flavor… you know what to do…
The beauty of making a homemade dressing is that you can play with the ingredients based on what you have on hand and to suit your tastes. Here's a few variations for the buttermilk dressing.
Swaps and substitutions:
The dill is important and gives the dressing its distinct flavor, but that doesn't mean you can't make an excellent herbed buttermilk dressing without it. Try using fresh mint, tarragon, parsley or thyme to take it in a different direction.
Add 1/2 to 3/4 teaspoons of onion powder and 1/4 teaspoon garlic powder to the buttermilk dressing for a more robust, savory flavor.
Use whole milk Greek yogurt instead of mayo to make your buttermilk salad dressing healthier and tangier.
For richer flavor use half sour cream and half mayonnaise.
FAQ's
Can I use dried herbs?
You can, though, I think fresh herbs provide a more vibrant flavor in the buttermilk salad dressing. If you do use dried herbs cut the amount from one tablespoon to a teaspoon. Dried herbs are more concentrated and can easily overwhelm.
How do I make buttermilk dressing thicker?
It might seem thin because you use it right away, and it doesn't have time to thicken in the refrigerator. Usually, chilling the dressing for an hour or so will give it more body. Overnight is even better, and it allows the flavors to marry.

Adding too much liquid (i.e., lemon juice) can also thin the dressing. Adding a few more tablespoons of mayonnaise will help thicken it.
What if I don't have buttermilk?
Make your own. The standard recipe is adding one tablespoon of distilled vinegar or lemon juice to a glass measuring cup, then adding enough whole milk to make 1 cup. Stir and let sit on the counter for 5-10 minutes. Voila! Homemade buttermilk for your salad dressing.
Is buttermilk dressing the same as ranch?
They're close. Let's call them kissing cousins. Ranch dressing generally has more herbs and often includes some umami flavoring, which usually comes from Worcestershire sauce or nam pla (fish sauce).
Storage Tips:
Keep the dressing in an airtight container or small mason jar in the refrigerator. Heck, you can store it in your old "Good Seasons" cruet. You might as well get some use out of it! Shake before using.
How long will the creamy herbed buttermilk dressing last?
It can be kept for up to a week in the refrigerator.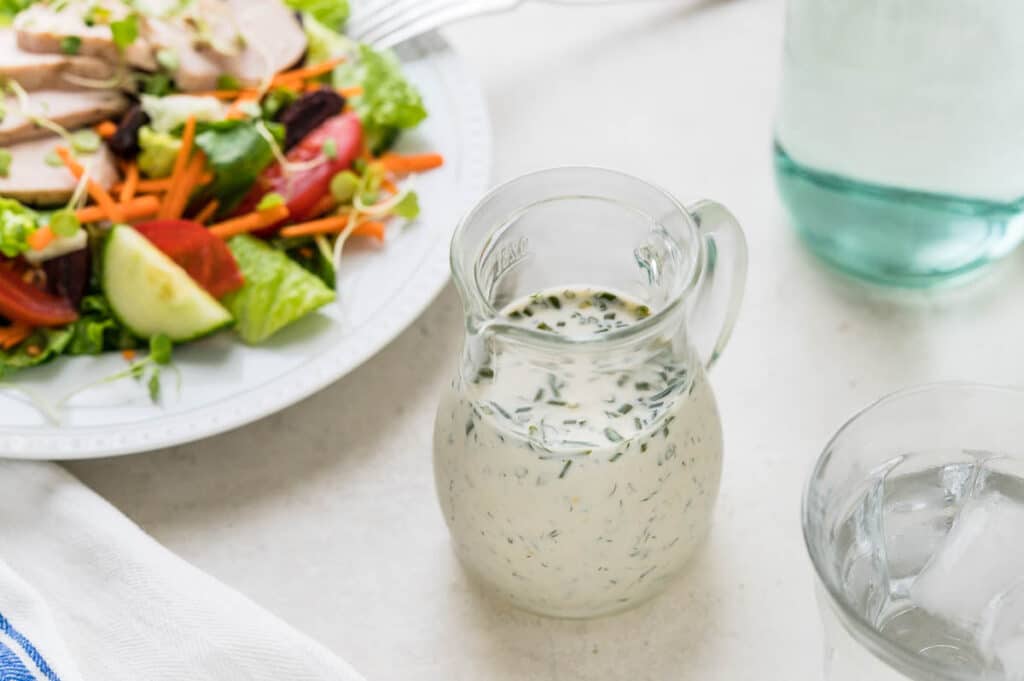 What goes with this creamy herb dressing?
Make a crudité platter with fresh celery, carrots, sliced bell peppers, grape tomatoes, and sliced cucumbers alongside a small bowl of the buttermilk herb dressing for dipping.
Spoon over plain baked chicken thighs or grilled chicken.
Drizzle over steamed or roasted asparagus.
Add 1/3 cup of sour cream to the buttermilk dressing and chill for several hours. This makes an excellent dip for potato chips.
More tasty salad dressings: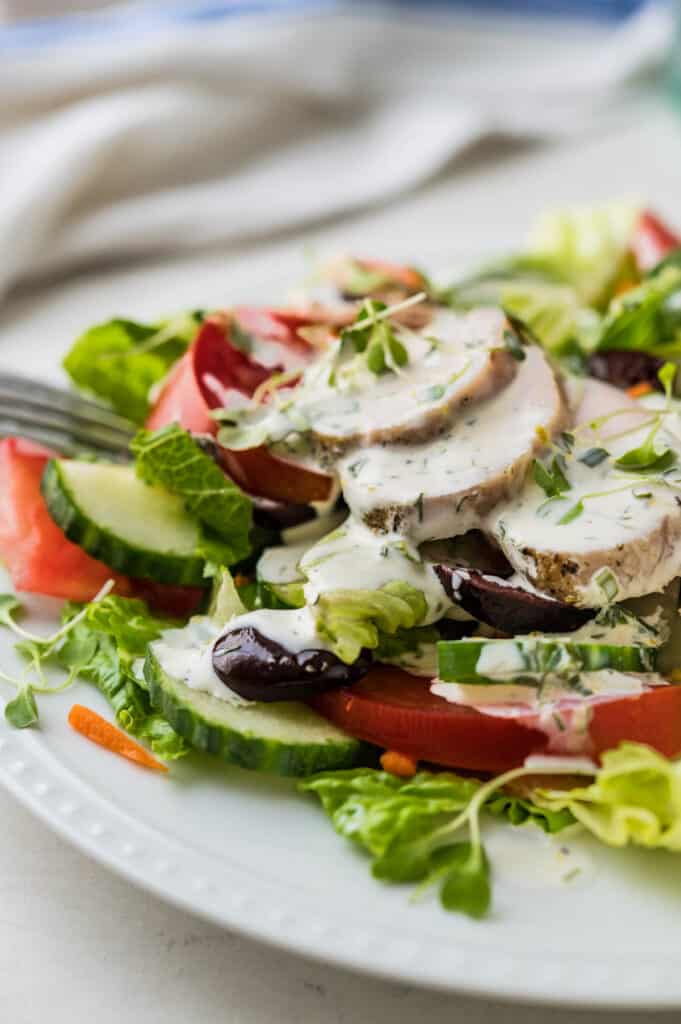 More homemade buttermilk dressings you might like: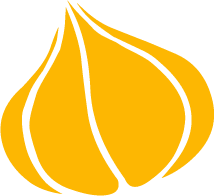 Tried this recipe? Leave a rating and review.
Your comments and shares are invaluable to me and the thousands of readers who use this site daily. If you've made the recipe, leave a star rating and review. We want to hear how you liked it.
We'd love it if you shared the recipe with your friends on social media!
Buttermilk Dressing
This creamy homemade buttermilk dressing with fresh herbs and lemon is better than any store bought variety and is easy to make. Chill the buttermilk dressing recipe for several hours for a thicker consistency.
INGREDIENTS:
1

clove

garlic

minced

1

teaspoon

lemon zest

use a microplane grater and only use the yellow peel, not the bitter white pith.

2

tablespoons

lemon juice

½

cup

mayonnaise

¼

cup

buttermilk

1

tablespoon

minced chives

1

tablespoon

chopped dill

½

teaspoon

kosher salt

¼

teaspoon

black pepper
DIRECTIONS:
Add the minced garlic, lemon zest, lemon juice, mayonnaise, kosher salt, black pepper and buttermilk in a small bowl. Whisk to combine.

Stir in the fresh herbs and taste for seasonings. Adjust as necessary.

Transfer the herb buttermilk dressing to a storage jar and refrigerate. The dressing will thicken as it chills, but you can use it immediately if you just can't wait.
NOTES:
Great as a dip for a crudite platter, or drizzled over your favorite salad.
*A serving is about 2 tablespoons (maybe a smidge more).
NUTRITION:
Calories:
136
kcal
|
Carbohydrates:
1
g
|
Protein:
1
g
|
Fat:
14
g
|
Saturated Fat:
2
g
|
Polyunsaturated Fat:
8
g
|
Monounsaturated Fat:
3
g
|
Trans Fat:
0.03
g
|
Cholesterol:
9
mg
|
Sodium:
323
mg
|
Potassium:
28
mg
|
Fiber:
0.1
g
|
Sugar:
1
g
|
Vitamin A:
57
IU
|
Vitamin C:
3
mg
|
Calcium:
16
mg
|
Iron:
0.1
mg
Pin It For Later!