Crispy Oven Baked Chicken Thighs
This is a simple, but incredibly flavorful baked chicken thigh recipe. It's quick and easy to make and perfect for busy weeknights. The secret to my oven baked chicken thighs is the zesty spice rub and a hot oven. Make them tonight and be a dinner HERO.
To me, chicken thighs are the best part of the bird.
They're delicious when marinated and baked like these Asian Chicken Thighs or Chipotle Chicken, I love them slow-braised like we do for Coq Au Vin Recipe (Chicken In Red Wine Sauce) or these Irish Stout Braised Chicken Thighs and they're delicious on the grill like these Grilled Chicken Thighs with Herbed Spice Rub.
Today, I'm sharing a simple baked chicken thigh recipe loaded with flavor, texture, and juicy, meaty, unctuousness.
Why you'll love this recipe:
These baked chicken thighs are practically effortless and one of my favorite ways to get a tasty dinner on the table with a minimum of fuss.
The zesty spice rub has a little zippy kick and a hint of sweetness with full on, in-your-face flavors.
The skin of the oven baked thighs is so crispy, you can hear the 'crackle' when you take your first bite and the meat is tender and juicy every time.
Ingredients:
Chicken Thighs – You may want to trim away any excess skin or fat.
Olive Oil – Doesn't have to be a fancy extra virgin style. Use your everyday stuff.
Garlic Powder
Onion Powder
Brown Sugar – I used light brown sugar, but you can use dark for more molasses flavor.
Dried Oregano – rub the herb between your hands to open up the aromas.
Dry Mustard Powder– do not substitute yellow mustard
Crushed Red Pepper Flakes – for a bit of spice.
Kosher Salt – I like Diamond Crystal kosher salt.
Black Pepper – Freshly ground will give you the best flavor.
Smoked Paprika – you can also use sweet paprika, but the smoky one gives it more depth of flavor.
How to make baked chicken thighs:
Mix the spice rub together in a small bowl to combine.
Use paper towels to pat the chicken thighs dry, then trim away any excess skin or fat.
Brush the chicken thighs with olive oil then liberally sprinkle all over with the spice rub. Pat the rub with clean fingers so it adheres to every part of the chicken.
Transfer the chicken to a baking sheet with a wire rack set over it and bake for 28 to 35 minutes.
Why use a wire rack? The wire baking rack allows hot air to circulate around the chicken thighs while they're baking. This method helps create a crispy skin and the chicken doesn't get soggy sitting in its own fat and juices.
What's the best temperature to cook chicken thighs?
In order to get a really crispy skin and to seal in the juices, use a very hot oven. I recommend setting the oven to 400° F.
Make sure the oven is completely preheated before you put the chicken thighs in to bake in order to get that really crispy skin.
How long do I need to bake the chicken thighs?
It really depends on how large your chicken pieces are. Smaller thighs may take a little less time in the oven than very large ones. A good gauge is 28-35 minutes, but there's only one way to be positive…
Use a good instant read thermometer to be assured of proper doneness.
To be sure the baked chicken thighs are cooked to a food-safe temperature, use an Instant read thermometer to measure it. I recommend the Thermoworks Thermapen. I have two of these beauties and use them so often, I became an affiliate. Check my affiliate link for special deals.
Insert the probe into the center of the meat (making sure its not touching the bone). I recommend the Thermoworks Thermapen as they are give an accurate reading in seconds and are really easy and intuitive to use. (These are the workhorse thermometers used in many chefs kitchens).
Pro-Tips to make it a complete meal:
If you want to cook vegetables (like potatoes, carrots and onions) along with the chicken (for a complete meal) it's easy to do.
Cut potatoes, carrots and onions into bite sized chunks and very lightly sprinkle them with olive oil, stirring to coat.
Place the veggies directly on the baking sheet in a single layer, then rest the wire rack over the vegetables.
Arrange the chicken on the rack, so the fat and drippings flavor the vegetables.
The vegetables will roast at the same time as the baked chicken thighs.
Swaps & Substitutions:
Though I'm really partial to this rub recipe, you can certainly use any other rubs you like. Try with lemon pepper, barbecue , chipotle seasoning or an Italian blend.
If you prefer a barbecue sauce, just lightly salt the chicken and bake them for 25 minutes, then brush on the barbecue sauce and put the thighs back into the oven to cook for an additional 5-10 minutes, or until the barbecue sauce is lacquered to the skin.
You can swap chicken thighs for drumsticks or bone-in skin on chicken breasts, though the chicken breasts may take a little longer depending on their size. See this chart for timing.
FAQ's
I have a smaller family. Do I have to bake all 8 chicken thighs in the recipe?

No. This recipe is scaleable to whatever you need. Make anywhere from 1 or 2 to eight or more. The cooking time and method remain the same. The spice rub makes enough rub to season 8 thighs, but leftovers store well in a sealed glass jar at room temperature and will be good to use for another 6 months. You can also double or triple the spice rub so you always have it on hand for seasoning.

What's the best way to reheat leftovers?

Remove the chicken from the refrigerator and let them sit on the counter for 10-15 minutes to take the chill off while the oven is heating to 350°. Bake them on a baking sheet for 10-15 minutes until the chicken thighs are hot and the skin is crisp. (Note: I find that reheated chicken thighs don't have as crispy a skin as when they're first cooked.)

Can I make baked chicken thighs in the air fryer?

Yes! If you have an air fryer, that would be a great way to cook the chicken. To do it, preheat the air fryer to 380°F and let it preheat, so it's hot. Place the chicken thighs in the air fryer, skin side down, for 12 minutes. Flip chicken thighs, so they're skin side up and cook for an additional 10 minutes. For extra crispy skin, bake for an additional 4-5 minutes or until it's just how you like it!

What to serve with the baked chicken thigh recipe:
More easy baked chicken recipes you'll love: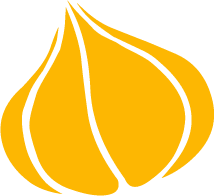 Tried this recipe? Leave a rating and review.
Your comments and shares are invaluable to me and the thousands of readers who use this site daily. If you've made the recipe, leave a star rating and review. We want to hear how you liked it.
We'd love it if you shared the recipe with your friends on social media!
Zesty Baked Chicken Thighs
The zippy, flavorful dry rub for these crispy, moist baked chicken thighs will have you licking your fingers after every bite. They're sweet, savory, spicy and absolutely delectable. Ready to eat in about 40 minutes and perfect for a busy weeknight dinner.
INGREDIENTS:
FOR THE SPICE RUB:
1

tablespoon

brown sugar

1 ½

teaspoons

Diamond kosher salt

or 1 teaspoon Morton's kosher salt

1

teaspoon

dried oregano

1

teaspoon

dried mustard

¾

teaspoon

smoked paprika

½

teaspoon

onion powder

½

teaspoon

garlic powder

½

teaspoon

black pepper

preferably fresh ground

¼

teaspoon

crushed red pepper flakes
FOR THE BAKED CHICKEN THIGHS:
8

bone-in, skin-on chicken thighs

4

teaspoons

olive oil
DIRECTIONS:
HEAT THE OVEN AND PREPARE THE BAKING SHEET:
Position the baking rack to the center of the oven. Preheat the oven to 400°F.

Line a rimmed baking sheet with tin foil and rest a large wire rack over the top of the sheet pan. Spray the rack with non-stick vegetable spray (to make clean up easier). Set aside.
MAKE THE SPICE RUB:
In a small bowl combine the brown sugar, kosher salt, oregano, mustard, smoked paprika, onion powder, garlic powder, black pepper, crushed red pepper flakes and whisk to combine.

If there are clumps of brown sugar or other spice, rub them between your fingers to separate the clumps. Set aside.
PREPARE THE CHICKEN THIGHS:
Trim the chicken thighs of any excess fat or skin. Pat the chicken dry with paper towels.

Divide the olive oil between the chicken thighs and rub to coat.

Sprinkle the dry rub over the chicken thighs on both sides and gently pat so the rub adheres to the chicken.

Transfer the thighs to the wire rack and bake for 28 to 35 minutes or until an instant read thermometer registers 165°F when stuck into the center of the flesh (without touching the bone).

Let the chicken rest for about 5 minutes for the juices to redistribute throughout the meat and enjoy.
NOTES:
Note: Cooking times will vary depending on the size of your chicken pieces. Use an instant read thermometer to make sure you reach the food-safe temperature for chicken (165° F).
NUTRITION:
Calories:
344
kcal
|
Carbohydrates:
3
g
|
Protein:
24
g
|
Fat:
26
g
|
Saturated Fat:
7
g
|
Polyunsaturated Fat:
5
g
|
Monounsaturated Fat:
11
g
|
Trans Fat:
1
g
|
Cholesterol:
142
mg
|
Sodium:
549
mg
|
Potassium:
314
mg
|
Fiber:
1
g
|
Sugar:
2
g
|
Vitamin A:
229
IU
|
Vitamin C:
1
mg
|
Calcium:
20
mg
|
Iron:
1
mg
Pin it for later!