Italian Sausage Soup with Pasta, White Beans and Kale
This flavorful, broth-y, homemade Italian sausage soup has been a family favorite for years. Made from everyday ingredients and pantry staples, like hot Italian pork sausage, canned white beans and kale with a few handfuls of dried pasta, it's a simple, hearty soup that's ready to eat in about an hour.
I use Tuscan white beans (Cannellini, a.k.a. white kidney beans) and diced canned tomatoes in this one pot meal. Small pasta like macaroni, shells, ditalini or orecchiette and a sprinkle of parmesan cheese add Italian flair to the sausage kale soup. Best of all this Italian white bean and kale soup is quick and easy to make; it's ready in about an hour.
You know those go-to recipes we all have? I'm talking about those tried and true favorites that EVERYONE loves? This Tuscan sausage soup with pasta white beans and kale is one of THOSE.
Deeply flavorful, super quick and easy and it feeds a crowd… The best part are the everyday ingredients. Ones we usually have on hand in the fridge and pantry. Consequently, you can have a hearty bowl of spicy sausage and vegetable soup any night of the week. Here's what you need:
Italian sausage soup ingredients
Olive oil
Italian Pork Sausage
Onion
Carrots
Celery
Garlic
Chicken Broth from Rotisserie Chicken or low-sodium broth
Dried Basil
Dried Oregano
Bay Leaves
Canned Diced Tomatoes
Canned Tuscan White Beans (Cannellini)
Fresh Kale
Small Pasta (Elbow Macaroni, Mini Shells or Orecchiette)
Parmesan Cheese
Why this sausage white bean kale recipe works:
It uses everyday ingredients and pantry staples.
It's basically a dump and go recipe.
No need for a long simmer time.
Italian sausage soup is an immediate family favorite.
This quick and easy recipe is based on a recipe my friend, Nola shared with me years ago. I love it because it's such a simple, throw together dish and it REALLY delivers on flavor. The key is the spicy Italian pork sausage. It infuses the broth with a rich, tingly flavor that's irresistible.
(Note: If you don't have the hot variety of sausage, you can use sweet Italian sausage and augment it with about 1/2 to 1 teaspoon of crushed red pepper flakes for zing.)
Start by removing the casings from the hot pork sausage, then brown the meat with a little olive oil in a large dutch oven breaking it up into bite sized chunks with a wooden spoon.
Layering soup with aromatics
When we speak of aromatics in cooking, we're talking about vegetables, (like onions, ginger, chiles, garlic, etc.). They add moisture, flavor and roundness to overall dishes. Without them, so many soups, stews and braises would taste flat — like something is missing.
Aromatics I use for Italian white bean kale sausage soup
For this easy Italian sausage soup recipe, start by sweating the chopped veg with the browned sausage. This deepens the flavors and also provides an olfactory punch that makes the whole house smell delicious and inviting. Traditional dried Italian herbs (oregano, basil and bay leaves) add to the soup's vibrant flavor and aroma.
Italian sausage soup is very popular with my daughter, Emily, because of the "dump and go" nature of it. She loves the idea of opening up a few canned goods and emptying them into the pot. To her, it's cooking… without the commitment. I agree. These short cuts save time and the flavors are amazing.
Dry and canned goods from the pantry
Canned Tomatoes – Use a can of petite diced tomatoes in their own juices. No need to drain, just open the can and dump it into the soup.
Cannellini Beans – Many times when I use canned beans, I rinse them first — but not in this case. The saucy bean liquid actually adds body to the spicy Italian sausage soup. Again, just open and dump! You're welcome.
Chicken Broth – I'm a BIG proponent of homemade chicken stock and would definitely recommend it in this soup, however, if you're fresh out, don't fret. This soup works beautifully with store-bought broth (just be sure to use a low sodium broth because the Italian sausage adds a fair amount of salt to the mix).
Pasta – I've made this soup with all sorts of small-ish pasta, from macaroni to orecchiette to shells, ditalini to orzo and even mini pastina.
If you add pastina or orzo, use about 1/2 to 3/4 of the amount of pasta called for as it swells up quickly.
I'm sure there are other pasta shapes that would work equally well, however, I'm particularly fond of the shells because the vegetables, sausage and Tuscan beans will tuck themselves inside the curved-cup of the shell pasta. It's a perfect match.
What's the best type of kale to use?
It's up to you. Use Lacinato (a.k.a. Tuscan or dinosaur) kale or regular curly kale in this soup.
There's no special preparation other than removing the tough stems and giving the dark green leaves a rough chop.
I recommend kale for this soup because it's sturdy and holds up well to the other players in the spicy sausage, pasta and white bean soup.
What are the best substitutions for kale in the Italian sausage soup?
If you don't have kale (or don't like it), you can substitute other greens. Chopped escarole lettuce is rugged as well and would make a good stand in. Collard greens are another option. You can also use fresh spinach, however, if you do, follow these steps…
Wait until you're ready to serve the soup, because spinach wilts very quickly and will lose its vibrant color and flavor if it sits too long.
Add small handfuls of spinach and stir completely into the tuscan sausage soup before adding another handful. This allows it to more evenly distribute throughout the pot, otherwise, it will tend to clump together and that's not what we're going for.
Avoid any greens with a strong flavor or aroma, like turnip greens which might overpower the other flavors.
Variations & additions
For a lighter, healthier soup, you can swap the Italian pork sausage for Italian style turkey sausage. It doesn't have the same depth of flavor, but will still taste great.
For a richer, creamy soup, substitute 2 cups of the chicken stock for heavy cream.
Just before serving, try adding fresh chopped herbs like basil or thyme for a bit of lightness.
I always add a sprinkle of grated parmesan cheese or pecorino romano to my Italian sausage soup for a richer umami flavor.
How long will the soup last?
It should keep refrigerated for up to one week, however, the pasta tends to continue to absorb the liquid as it rests, which does two things. 1. The pasta gets soft and 2. there's less broth in the soup. To avoid this, you can either cook the pasta separately and add it to the soup as needed or (if you don't mind softer noodles) just add more broth to the leftover soup as you reheat it.
Can I freeze the soup?
Theoretically, yes. I've never done it because it never lasts long enough to freeze with my hungry family. If you do freeze it, I would definitely recommend cooking the pasta separately and add it to the individual bowls just before serving. This will keep the soup at its optimum. Thaw before reheating.
The best spicy Italian sausage soup
Every spoonful of this hearty Italian sausage white bean and kale soup is filled with tasty little morsels. A bit of carrot here, chewy greens there, chunks of Italian sausage, creamy Cannellini beans and perfect al-dente pasta shells. The broth is rich, spicy and utterly mouthwatering. Get ready, friends — this one will be your new favorite too.
This soup has long been a favorite with my readers and very popular with the Pinterest crowd. Here's what some of them have to say about it:
Reader comments:
From Rachel: "This Italian sausage soup is fabulous!! I'll make it again . . . And again . . . And again . ."
Via Connie: "Delicious! Perfect on this cold and snowy day. I'll make it often."
From Diane: "Excellent. I didn't have spicy sausage so I used mild and a pinch of hot pepper flakes. Used baby kale. Followed exactly. Loved it."
Via Debbie: "Delicious sausage kale soup – definitely adding this to my regulars!"
Leah says: "Great spicy sausage soup! I will be making this again!"
From Sandy: "This is delicious…."
What to serve with Italian sausage soup:
Of course, this hearty, sausage kale and white bean soup is wonderful with a crusty piece of French bread, but
More easy soup recipes:
More sausage soup recipes you'll love:
If you're a fan of big, bold, hearty flavors — this soup delivers every time. I hope you enjoy it as much as we do! Bon appetit!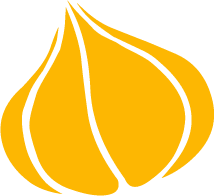 Tried this recipe? Leave a rating and review.
Your comments and shares are invaluable to me and the thousands of readers who use this site daily. If you've made the recipe, leave a star rating and review. We want to hear how you liked it.
We'd love it if you shared the recipe with your friends on social media!
Spicy Italian Sausage Soup with White Beans, Pasta & Kale
This brothy Italian sausage soup is quick and easy to make with hot Italian pork sausage, fresh kale, your favorite pasta and a few canned vegetables. No need for a long simmer, this soup is ready to eat in just over an hour.
INGREDIENTS:
2

tablespoons

olive oil

1

pound

spicy italian sausage

1

medium

onion

diced

2

medium

carrots

peeled and diced

2

medium

celery stalks

diced

2

cloves

garlic

minced

8

cups

chicken broth from rotisserie chicken

or low sodium store bought

2

teaspoons

dried basil

2

teaspoons

dried oregano

2

bay leaves

1 14-

ounce can

diced tomatoes

1 19-

ounce can

cannellini beans

rinsed and drained

3

cups

kale

roughly chopped, tough stems removed

1 ½

cups medium

shell pasta

see note

1

cup

parmesan cheese

freshly grated
DIRECTIONS:
Heat olive oil in a large heavy pot over medium heat, add sausage and break apart with a fork while browning. Cook until sausage is no longer pink.

Add onion, celery, carrots and garlic. Stir over medium heat until vegetables begin to soften, about 5-6 minutes.

Add chicken broth and herbs. Bring to a simmer and cook for 20 minutes, stirring occasionally.

Stir in canned tomatoes with juice and drained beans. Simmer for 10 minutes.

Add kale and simmer for 10 more minutes.

Add pasta, cooking for 8-10 minutes until desired doneness.

Serve immediately with grated parmesan cheese.
RECIPE VIDEO:
NOTES:
If you are making this soup with the intention of having leftovers, prepare the pasta separately and add about 1/4 cup to individual serving bowls as you are serving the hot soup. Otherwise, I have found that the pasta absorbs much of the broth and when I'm reheating the soup, I have to add more liquid.
NUTRITION:
Calories:
563
kcal
|
Carbohydrates:
55
g
|
Protein:
28
g
|
Fat:
26
g
|
Saturated Fat:
9
g
|
Cholesterol:
51
mg
|
Sodium:
973
mg
|
Potassium:
781
mg
|
Fiber:
6
g
|
Sugar:
4
g
|
Vitamin A:
5260
IU
|
Vitamin C:
38.4
mg
|
Calcium:
291
mg
|
Iron:
4.6
mg
Pin "Tuscan Sausage Soup with Pasta White Beans & Kale" for later!