Pasta Fagioli (pasta fazool)
This is the best Pasta Fagioli recipe. It's better than Olive Garden's pasta e fagioli. Seriously. This classic Italian bean soup with tiny pasta, Italian sausage, canned white beans and tomatoes is one of the most homey, delicious meals, and you can make it at home in under an hour.
Is it pasta fagioli or pasta fazool?
Pasta e fagioli is also known as pasta fazool, pasta fasul or pasta e fasul in the New York dialect. The literal translation is pasta and beans, and that's what this classic soup is.
I've got a thing for Italian soups; I make at least one every month (even if it's 100° outside). Some of my top recipes are Italian soup recipes, like this Italian Sausage Soup with Pasta, White Beans and Kale, my Italian Wedding Soup Recipe, or this Italian Meatball Soup with a brothy tomato base.
Pasta e Fagioli from the Olive Garden has always been one of my favorites. A hearty blend of pasta, beans, and meat in a savory broth covered with a flurry of freshly grated parmesan. Heaven.
Then I found out how easy it is to make authentic pasta fagioli at home… in about an hour.
Why you'll love this recipe:
Instead of one bowl of soup with a refill (like Olive Garden's pasta e fagioli), this pasta fagioli soup recipe makes a large pot to feed your whole family with leftovers!
It uses everyday ingredients.
Make it in about 45 minutes to an hour.
This Italian bean soup freezes well.
Ingredients:
Extra Virgin Olive Oil – You don't need a fancy finishing oil, this is just for sweating the vegetables and browning the meats.
Garlic – I use fresh minced garlic.
Pancetta – an unsmoked Italian bacon. You can find this in the deli section of your grocery store. My Trader Joe's sells 4-ounce packages of diced pancetta ready to use.
Onions – I prefer yellow onion, but you can also use white or red.
Carrots – are part of the mirepoix base of this pasta fagioli soup recipe and add a mellow sweetness.
Celery – adds an aromatic, vegetal quality to the broth.
Italian Sausage – You can use mild or hot Italian pork sausage (though I recommend the spicy variety).
Canned Diced Tomatoes – I prefer the small or petite diced tomatoes with their juice.
Great Northern Beans – Use both the beans and the bean liquid in the soup.
Chicken Broth you can use low-sodium canned broth or try my chicken stock from rotisserie chicken, which gives the soup even more body and depth.
Crushed Red Pepper Flakes – adds extra spice and zing to the soup and can be adjusted to suit your tastes.
Dried Oregano – you can't have a traditional Italian pasta fagioli recipe without Italian herbs.
Bay Leaves – act as a supporting actor in this recipe, adding subtle flavor without overpowering.
Parmesan Cheese Rind – This is a chef's trick that really works. Adding a leftover rind of parmesan infuses the soup broth with a rich umami flavor. The rind doesn't melt, but it does get soft and oozy. Remove the rind before serving.
Butter – A swirl of butter added at the last minute provides a bit of richness and luxuriousness to the soup. I have to think that this is the secret that makes the Olive Garden's pasta e fagioli so good.
Italian Parsley – for herbal freshness, added at the end of cooking.
What's The Best Sausage For Pasta Fagioli?
For this pasta fagioli, I recommend a spicy Italian sausage. Don't worry about it being too spicy, it's not overly so — just providing a good, steady flavor throughout the soup. If you've had pasta fagioli before, it's likely been made with spicy sausage.
Instructions:
Heat a large Dutch oven over medium heat. Add the olive oil, and once it's hot, add the garlic, stirring constantly until fragrant and slightly translucent, about a minute.
Increase the heat to medium-high, add the pancetta, and cook until it renders some of its fat and browns.
Remove the Italian sausage from its casing and add it to the pot. Use a fork or the back of a wooden spoon to break it apart and cook until it browns.
Add the mirepoix and cook until the vegetables are softened and slightly translucent.
Add the canned tomatoes and beans and their liquid to the pot.
Stir in the broth, crushed red pepper, oregano and bay leaves and parmesan cheese rind (if using).
Bring to a boil, then reduce the heat to a simmer. Cook, covered, for about 20 minutes so the flavors meld.
While the soup simmers, cook the pasta to al dente, according to the package directions. Rinse with cold water in a colander or mesh sieve to stop the cooking.
To serve, spoon a bit of pasta into the bottom of a large shallow bowl and ladle several spoonfuls of soup over the pasta. Sprinkle with extra parmesan cheese and enjoy.
Pro-Tips:
Be sure to use the liquid from the beans in the soup. It adds flavor as well as a viscous quality to the broth.
At my Whole Foods, they sell rinds of Parmigiano Reggiano specifically for use in soups and stews like this. I store a container in my freezer and take one out when making soup.
Why does my recipe for pasta fagioli soup not add the noodles directly to the soup to cook? The pasta will act like a sponge, soaking up more liquid and becoming soft and mushy. It will also use up most of your chicken stock — so you'd have to add 2-4 more cups of broth.
If using canned chicken stock, look for low-sodium varieties, as even a short simmer can concentrate the broth, making it saltier. If it needs more salt, you can add it later.
Best pasta to use:
For an authentic pasta fagioli, you'll want to use small pasta to get some in every bite.
If you want Olive Garden pasta e fagioli, use Ditalini pasta, a small tube-shaped pasta.
For pasta that slides down your throat, go with pastina, like stars, acini de pepe, pasta e ceci, orzo or alphabet pasta.
For fun shapes, try farfalline or corbata (tiny bowties and what I used for this recipe), anelli (ring-shaped pasta), or mini conchiglie (tiny shells).
Other pasta shapes that work for this recipe for pasta e fagioli soup are elbow macaroni, orecchiette, and rotelle.
Variations:
Swap Great Northern Beans for other bean varieties like Cannellini (white kidney beans), red kidney beans, navy beans, or borlotti beans. Avoid chickpeas as they tend to be tougher straight from the can.
Add a teaspoon of dried basil to the soup for even more herbal flavors.
Add a swirl of basil pesto just before serving, brightening the bean and pasta soup with Ligurian flavors. You won't believe how good it is.
Add ½ cup of tomato sauce with the chicken broth for a more robust tomato flavor.
Storage and Freezing
Store the Italian bean soup separately from the cooked pasta to avoid the noodles from soaking up the excess liquid. The soup will keep in the refrigerator for up to a week in an airtight container.
To freeze the pasta fagioli soup recipe, transfer the soup (not the pasta) to a freezer-safe container with a tight-fitting lid. It will keep for 2-3 months. Defrost before reheating, add half a cup of cooked pasta to the bowl and top with several ladles of the soup.
FAQ's
What's the difference between minestrone soup and pasta fagioli?
Minestrone is, at its core, a vegetable soup, and usually contains kidney beans, while pasta e fagioli is mostly pasta and beans with ground meats such as beef mince or sausage.
Does authentic pasta fagioli contain meat?
Yes, the best pasta fagioli recipes contain meat, usually pancetta for the base of the soup and ground beef or sausage to augment it. However, eliminating the meat (or substituting it with vegan sausage crumbles can make this a vegetarian pasta e fagioli.
Where did the recipe for pasta fagioli soup originate from?
This originated as a Neapolitan peasant dish because of the inexpensive main ingredients: pasta and beans.
My traditional Italian pasta fagioli recipe is a warm, homey lunch or dinner perfect for the changing seasons and always a family favorite. This Italian bean soup is nothing fancy, just delicious home cooking.
What to serve with:
An everyday chianti or pinot grigio.
Crusty warm Italian bread.
If you love this traditional Italian pasta fagioli recipe, you'll love these.
More international and Italian bean soup recipes: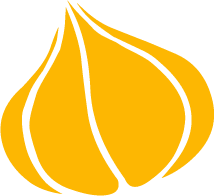 Tried this recipe? Leave a rating and review.
Your comments and shares are invaluable to me and the thousands of readers who use this site daily. If you've made the recipe, leave a star rating and review. We want to hear how you liked it.
We'd love it if you shared the recipe with your friends on social media!
Pasta Fagioli
Savory, meaty and rich — just like you've imagined. A perfect meal for chilly weather.
INGREDIENTS:
½

pound

orzo pasta

1

medium

onion

peeled, cut into large chunks

2

medium

carrots

peeled, cut into chunks

2

medium

stalks celery

cut into large chunks

5

large cloves

garlic

minced

2

tablespoons

olive oil

4

ounces

pancetta

finely diced

1

pound

Italian sausage

I used hot and spicy variety, remove the casings and cut into chunks

14

ounces

diced tomatoes in their juice

30

ounces

cannellini beans

3

cups

chicken stock from rotisserie chicken

or low-sodium broth

½

teaspoon

crushed red pepper

2

bay leaves

1

teaspoon

dried oregano

parmesan cheese rind

optional

2

tablespoons

butter

3

tablespoons

Italian parsley

chopped
Garnish:
parmesan cheese

grated

Italian parsley

chopped
DIRECTIONS:
Transfer the onion, carrots and celery to the bowl of a food processor and pulse until chopped fine. Set aside.

In a large dutch oven heat the olive oil over medium heat and add the chopped garlic. Sweat the garlic until fragrant and translucent, but don't brown it.

Increase the heat to medium high and add the pancetta. Cook for one minute, stirring occasionally, then add the Italian sausage and cook, stirring occasionally until the sausage has browned.

Add the onion, carrot, celery mixture and sauté until the vegetables are tender.

Add the tomatoes, can of cannellini beans (including the liquid) and the chicken stock. Stir to combine. Add the oregano, bay leaves, crushed red pepper and parmesan cheese rind (if using). Stir, then cover with a tight fitting lid, bring the pot to a low simmer and cook for 20 minutes.

While the soup is simmering, cook the orzo pasta to al dente, according to the package directions. Drain the pasta and set aside.

Taste the soup and adjust seasonings as needed according to your tastes.
TO SERVE:
Remove the bay leaves and parmesan rind and discard. Stir in the butter and parsley.

Spoon about ½ cup of cooked orzo into a bowl. Spoon 2-3 ladles of soup over the pasta. Garnish with extra parmesan cheese and parsley. Enjoy!
NUTRITION:
Calories:
521
kcal
|
Carbohydrates:
42
g
|
Protein:
21
g
|
Fat:
30
g
|
Saturated Fat:
10
g
|
Cholesterol:
59
mg
|
Sodium:
797
mg
|
Potassium:
395
mg
|
Fiber:
6
g
|
Sugar:
2
g
|
Vitamin A:
2800
IU
|
Vitamin C:
5.6
mg
|
Calcium:
99
mg
|
Iron:
3.8
mg
Pin "Traditional Italian Pasta Fagioli Recipe" For Later!