Ultimate Pumpkin Sausage Soup
This is no ordinary pumpkin squash soup. It's a brothy, lush, flavorful cross between a traditional Italian wedding soup and a classic Greek Avoglemono, but made with diced sugar pumpkin, mini meatballs, pearl couscous and a lemony spiked broth. This pumpkin sausage soup is a must make at least once or twice this season.
Another pumpkin soup recipe?
I've got several pumpkin and squash soup recipes on the blog, like this curried pumpkin soup, or this creamy butternut squash soup, or this Thai-style pumpkin squash soup and this apple butternut bisque.
They're all delicious with little ingredient swaps and tweaks that take the flavors in different directions. The one thing they all have in common is that they're creamy, pureed soups. Like a bisque.
That's not a bad thing, but I was in the mood for a fall-inspired, brothy soup. One that had pieces of identifiable pumpkin squash, and other tasty add-ins nestled in a rich stock.
That's how this pumpkin sausage soup came to be… And it's SO FREAKIN' GOOD I need you to pinky swear RIGHT NOW that you'll make it. Soon!
There's sausage in this pumpkin soup and lots of other things…
Of course, there's pumpkin in the soup… 3 cups of diced sugar pumpkin that you can actually see. But that's really where the similarities end. Like I said before, this soup is a hybrid of Italian Wedding Soup and Greek Avoglemono. It's the autumn-birthed love child of their union.
This homestyle soup is loaded with meatballs and pearl couscous like a traditional Italian wedding soup. Instead of fresh spinach, I sub lacinato kale (a.k.a. dinosaur kale). These ribbons of tender greens hold up better than spinach in the soup.
Stolen from the classic Greek avoglemono, is the swirl of whisked egg and the tangy citrusy lemon juice finish.
I can't describe how wonderful it smells while it's cooking or how completely irresistible the flavor is. The taste will literally compel your spoon back to the bowl for another bite. Seriously.
Ingredients you'll need for pumpkin sausage soup
Spicy Italian Sausage
Extra Virgin Olive Oil
Onion
Celery
Carrots
Sugar Pumpkin
Bay Leaf
Israeli Couscous
Lacinato Kale
Egg
Parmesan Cheese
Lemon Juice
You wouldn't think this humble list of ingredients could produce such a wow-worthy dish, but it does. Let's make it.
The secret ingredient:
Spicy Italian pork sausage is one of my secret weapons for immediately creating depth of flavor in everything from casseroles to soups.
I love it because it's so richly seasoned with fennel and crushed red pepper that the flavors are impossible to ignore. Plus porky sausage renders enough fat as you brown it, to be a flavorful way to keep the party going as you sauté the pumpkin and mirepoix.
Tips for making Italian sausage polpettes for the pumpkin soup
I'm always looking for shortcuts and methods that make cooking easier and I've found that using a melon baller to scoop out the bulk sausage gives me perfectly uniform and bite-sized balls that are ideal for this sausage pumpkin soup.
Just scoop a bit of the pork into the melon baller, and scrape it flat across your work surface so you're ensured of getting an even amount. Then roll it into balls and set aside.
I recommend rolling out all of the sausage meatballs at one time, before cooking them. You may have to brown them in batches.
Note: You don't need to cook the meatballs completely through, just brown the outsides. The inside will cook as they simmer in the hot soup.
How to make pumpkin sausage soup:
Brown the sausage meatballs in a little olive oil and transfer to another dish.
Add the pumpkin and mirepoix to the pot and sauté until tender.
Add the meatballs back to the pot.
Stir in the broth and bay leaf and bring to a boil. Reduce the heat to a low simmer, cover and cook for 10 minutes.
Add the pearl couscous and cook for 8-10 minutes.
Stir in the chopped kale and simmer for 1-2 minutes or until wilted.
Remove the pumpkin sausage soup from the heat.
Whisk together the egg and parmesan cheese. Add a few tablespoons of the hot broth from the pot to the egg and whisk together.
Pour the egg mixture into the pot while stirring.
Stir in the lemon juice and taste for seasoning.
Tips and Tricks:
Why I added lemon
As I was making this soup the first time, I kept thinking it needed a little acidity. The richness of the broth and intense perkiness of the sausage meatballs gave the pumpkin soup a great umami flavor, but it needed something to balance it out.
I thought about using a can of diced tomatoes, but I didn't want to mar the beautiful golden color of the soup with red. I debated using some dry sherry, or white wine, but I didn't think it would be enough.
Then I thought about avoglemono and how a little lemon juice added just the right tang to that soup. It totally did the trick here too, hitting all parts of your palate at the same time. It's simultaneously, rich and hearty, tangy and light with enough heat to tickle your nose.
Variations and swaps:
FAQ's
Can I make the soup in advance?
Yes. Make the soup up to the point where you add the broth. Finish it just before serving by adding the pearl couscous, kale, egg, parmesan and lemon. That will keep the pasta tender but not overcooked and the kale will maintain it's bright green color and a bit of chew.
How long will the pumpkin sausage soup last in the refrigerator?
In my experience… not long. But that's because it gets eaten up very quickly. If you and your brood can show more restraint, you can store leftovers in an airtight container in the fridge for up to 5 days.
Can I freeze the soup?
Yes. Freeze it in individual-sized storage containers for up to 3 months.
What goes with soup?
I highly recommend serving this with hot, homemade popovers (that's what I made), but here are some other great options.
More sausage soups you'll love: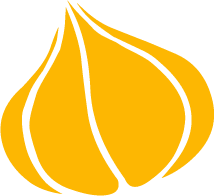 Tried this recipe? Leave a rating and review.
Your comments and shares are invaluable to me and the thousands of readers who use this site daily. If you've made the recipe, leave a star rating and review. We want to hear how you liked it.
We'd love it if you shared the recipe with your friends on social media!
Pumpkin Sausage Soup
This brothy, meaty soup has great texture and mouth feel. With mini Italian sausage meatballs, sugar pumpkin, lacinato kale, Israeli couscous and swirls of parmesan-egg ribbon, every bite is a flavor bomb! A squeeze of fresh lemon juice makes it pop!
SPECIAL EQUIPMENT:
8 quart dutch oven

melon baller (optional)
INGREDIENTS:
2

teaspoons

olive oil

1¼

pounds

bulk spicy Italian sausage

1

medium

onion

chopped into 1/2″ dice

1

large

stalk celery

chopped into 1/2″ dice

2

large

carrots

peeled and chopped into 1/2″ dice

3

cups

peeled, seeded and diced sugar pumpkin

about 1/2 of a 3 pound pumpkin.

8

cups

chicken stock

preferably low sodium

1

bay leaf

1

cup

Israeli couscous

a.k.a. pearl couscous or other small pasta

½

bunch

lacinato kale

a.k.a. dinosaur kale, chopped

1

large

egg

¼

cup

grated parmesan cheese

1

lemon

juiced
DIRECTIONS:
Use the melon baller to portion out equal scoops of Italian sausage. Roll the sausage into balls and set aside.

Heat olive oil over medium high heat in a dutch oven. When the oil is hot, add the sausage and cook, turning occasionally to brown the outside of the meatballs. (Doesn't have to be cooked completely through as they will finish cooking in the soup.) Transfer the sausage meatballs to a dish and set aside.

Add the onion, carrots, celery and pumpkin to the pot. Cook for 4-5 minutes, stirring occasionally until the onion is tender.

Add the sausage back to the pot along with the chicken stock and bay leaf. Bring to a boil, then reduce heat to a low simmer and cook for 10 minutes.

Add the Israeli couscous and cook for 8-10 minutes until the pasta is starting to get tender, but isn't quite done. Stir the pot occasionally.

Stir in the chopped kale and simmer for 1-2 minutes.

While the kale simmers, In a small bowl, combine the egg and parmesan cheese. Whisk together until well combined. Whisk 2-3 tablespoons of the hot soup broth into the egg mixture to temper the yolks slightly. Pour the egg mixture into the soup, while stirring.

Remove the soup from the heat and stir in the lemon juice. Taste for seasonings, adding more lemon if desired.

Ladle soup into bowls and serve with a slice of fresh lemon.
NUTRITION:
Calories:
481
kcal
|
Carbohydrates:
34
g
|
Protein:
23
g
|
Fat:
28
g
|
Saturated Fat:
10
g
|
Polyunsaturated Fat:
4
g
|
Monounsaturated Fat:
13
g
|
Trans Fat:
1
g
|
Cholesterol:
87
mg
|
Sodium:
947
mg
|
Potassium:
827
mg
|
Fiber:
3
g
|
Sugar:
7
g
|
Vitamin A:
8504
IU
|
Vitamin C:
36
mg
|
Calcium:
114
mg
|
Iron:
2
mg
"Pin It For Later!"