Coq Au Vin Recipe (Chicken In Red Wine Sauce)
This take on traditional Coq Au Vin (chicken stewed in red wine sauce) is based on Julia Child's recipe with a few twists. I've scaled the recipe for 2-4 people, using everyday ingredients like chicken thighs, mushrooms, carrots and infused the sauce with a simple dried mushroom powder to lend another umami kick. This easy chicken in red wine sauce is unbeatable.
This post has been updated since its original publication in 2015.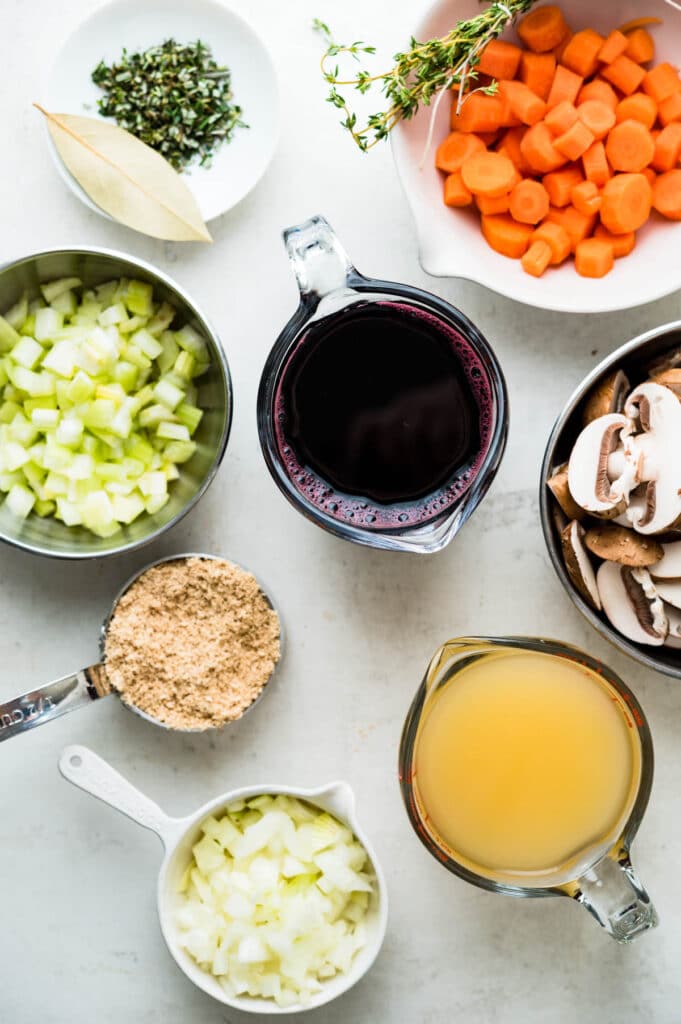 Coq Au Vin -a brief history and lore
Coq au vin (pronounced kawk aw –van) gained notoriety largely because of Julia Child's inclusion of it in her cooking tome, Mastering The Art of French Cooking. She also prepared it twice on her PBS cooking show, The French Chef.
Though there is lore that traces this humble chicken and red wine stew back to ancient Gaul and Julius Caesar, it wasn't actually documented until the early 20th century. That doesn't mean that this delicious chicken stew recipe wasn't already a regular on the dinner menu, just that there isn't proof of it. After all there's documentation of a chicken in white wine (poulet au vin blanc) which appeared in print in an 1864 cookbook.
What is coq au vin?
Let's set a few things straight here… A "coq" is a rooster in French… not a chicken. So this dish actually translates to rooster in red wine.
You might be asking yourself, "who would eat a rooster?" Well, in a "beggars can't be choosers" world, you eat what you can. And while roosters aren't typically tender and juicy, a good, long braise can remedy that.
Nowadays, coq au vin is usually made with chicken pieces instead of an old rooster, however braising the meat in a dutch oven is still the method of choice.
For this coq au vin recipe, I use readily available (and relatively inexpensive) bone-in, skin-on chicken thighs because the dark meat doesn't dry out during cooking and the chicken thigh meat pairs vert well with the red wine sauce.
Ingredients For Chicken In Red Wine Sauce
Red Wine Reduction
Bacon
Chicken Thighs
Carrots
Celery
Onion
Dried Porcini Mushrooms
Button Mushrooms (or cremini)
Tomato Paste
Chicken Stock from Rotisserie Chicken or low-sodium broth.
Fresh Thyme
Fresh Rosemary
Pearl Onions
Kosher Salt
Fresh Ground Black Pepper
Butter
Flour
Best wine for coq au vin
The wine sauce is what makes any Coq Au Vin recipe special and it starts with a bottle of drinkable red wine. You don't have to get fancy with an expensive bottle, but it should be good enough that you'd enjoy a glass of it. I usually stick to a $10-$12 bottle that I wouldn't mind serving with dinner.
How to make a red wine reduction
Pour a bottle of red wine into a saucepan and bring to a boil.
Reduce the heat to a moderate simmer and cook for 15 to 20 minutes, uncovered until the wine is reduced to about 1 1/2 cups.
Note: A full bottle of wine contains just over 3 cups, so essentially, you want to reduce liquid by a little more than half. You can eyeball it, but I use a glass measuring cup after 15 minutes just to gauge how much longer the wine should reduce.
While the red wine reduction is simmering, prep the rest of the ingredients.
Building Flavors For Coq Au Vin For 2
Traditional coq au vin is a braised chicken stew built on layers of flavors, starting with lardons or bacon…
Crisp the bacon in a heavy dutch oven and transfer it to a dish lined with paper towels.
Pat the chicken thighs dry with paper towels and season with salt and pepper.
Carefully add the chicken thighs to the rendered bacon fat pot and sear them until golden brown. See how we're developing layers of flavor?
Do I need a dutch oven to make chicken and red wine stew?
Not necessarily, though it is my favorite method.
Dutch Oven:
I like to use my enameled Dutch Oven (Le Creuset, Lodge, Cuisinart) for braising because it provides a slow and even heat, sealing in all the juices, this is the way you would normally prepare a traditional coq au vin — and it's convenient because it sears and sautés on the stovetop and you just transfer it to the oven to braise.
Crock Pot/Slow Cooker:
You can also use a crock pot or other slow cooker for chicken in red wine, but you'll need to sear the chicken thighs and sauté the vegetables in another pan on the stovetop before assembling the chicken in red wine sauce. Follow the instructions for assembling the chicken and red wine sauce as the recipe shows but cook in the slow cooker on high for 2-3 hours or on low for 4-6 hours.
Instant Pot/Pressure Cooker:
If you have an Instant Pot, you can follow the recipe as it's written for the dutch oven, but you may need to sear the chicken thighs in two batches, depending on the size of your pressure cooker. Assemble the ingredients and cook on High Pressure for 45 minutes. Let the Instant Pot release the pressure naturally.
Layering The Flavors For Chicken In Red Wine Sauce
After searing the chicken, remove all but 2 tablespoons of the rendered bacon and chicken fat.
Add the mire poix of vegetables to the dutch oven and sauté, stirring occasionally until the veg is tender. Transfer the vegetables to a small bowl.
Add the chopped mushrooms to the pot and sauté until they give up their liquid and begin to brown. The liquid from the mushrooms will loosen the fond (the browned, stuck on bits in the bottom of the dutch oven). Fond is flavor and adds a meaty dimension to the vegetables.
Add the vegetables back to the pot and stir in the tomato paste to coat the vegetables.
Cook until the vegetables are coated and the tomato paste is starting to caramelize and become fragrant.
What is mushroom powder?
This is a bit different from Julia Child's coq au vin recipe, because I'm adding mushroom powder. What is it? Essentially, it's dried mushrooms that I blend to a fine powder in my spice grinder. It intensifies the red wine reduction and adds body to the wine sauce. I feel certain that if Julia knew about this… she'd use it.
If you don't have dried mushrooms, you can skip the powder (this time), but you'll definitely want to remember it for the next time you make it.
Assembling The Chicken In Red Wine
Add the mushroom powder to the mushrooms and vegetables, stirring well.
Pour in the red wine reduction, chicken stock, bundle of fresh herbs and stir well to combine.
Stir in the pearl onions (I used frozen, which are already blanched and skinned).
Return the chicken thighs to the braise, skin side up.
Cover the pot tightly with the lid and transfer to the oven to braise.
As the chicken in red wine cooks, the house is filled with the most amazing aromas. Rich and enticing. Your mouth will be watering the whole time this chicken stew is braising.
One of the best parts of this red wine braised chicken stew is the silky, rich sauce. In order to achieve the right consistency it needs to be thickened. Many recipes use a cornstarch and water slurry but I prefer a traditional French way to thicken the sauce, known as a beurre manié.
Beurre Manié: (pronounced burr mon-yay) – is simply a mixture of flour and butter, mashed together to form a paste.
If you add flour directly to a hot pot of wine sauce, it will clump instead of dissolving into the sauce. However, coating the flour with butter (fat) allows it to blend smoothly, with no lumps, into the red wine sauce thickening it and adding a silky, glossy look and texture.
This is the method I use for my coq au vin — and it's the same method used in Julia Child's recipe as well.
How to thicken chicken red wine stew:
In a small dish combine equal parts butter and flour.
Use the tines of a fork to mash the two ingredients together until a thick paste forms.
Be certain that there are no dry bits of flour before stirring the paste into the coq au vin. Heat for 1-2 minutes, stirring occasionally until the beurre manié is dissolved and the sauce is glossy and velvety.
FAQs
Can I make coq au vin in advance?
Yes. In fact, its actually better if you let the chicken stew rest in the refrigerator overnight, so the flavors can marry.
Can I use other chicken parts?
Yes. Feel free to use chicken drumsticks. You can also use a cut up fryer.
How long will leftovers last?
They'll be good in the refrigerator for 5-7 days.
Can I freeze coq au vin?
You can, for up to 2 months.
What To Serve With Chicken In Red Wine Sauce:
Buttered noodles
Boiled Parsley Potatoes
More chicken stew recipes and other braises: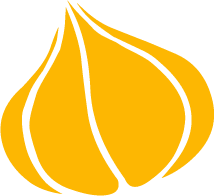 Tried this recipe? Leave a rating and review.
Your comments and shares are invaluable to me and the thousands of readers who use this site daily. If you've made the recipe, leave a star rating and review. We want to hear how you liked it.
We'd love it if you shared the recipe with your friends on social media!
Coq Au Vin Recipe
A slow oven-braise is what makes these chicken thighs so tender! The wine and mushroom infused sauce are heavenly over a bed of egg noodles or mashed potatoes, or just use a crust of French bread to soak up the sauce.
INGREDIENTS:
1

bottle

drinkable red wine – burgundy

beaujolais, cabernet would work well

3

slices

bacon

chopped

4

chicken thighs

excess skin and fat trimmed

2

carrots

peeled and diced

1

stalk

celery

diced

½

yellow onion

diced

⅓

cup

dried porcini mushrooms

1

cup

button mushrooms

quartered or large chunks

2

tablespoons

tomato paste

1

cup

chicken stock from rotisserie chicken

or low-sodium store-bought broth.

5

sprigs

fresh thyme

2

stems

rosemary

1

cup

frozen pearl onions

1 ½

teaspoon

kosher salt

divided

1

teaspoon

freshly ground black pepper

divided

1

tablespoon

butter

1

tablespoon

flour
Special equipment
oven proof dutch oven or heavy pot with a tight fitting lid
DIRECTIONS:
Preheat oven to 300 degrees.

Pour the wine into a sauce pan. Bring to a boil and reduce heat to a moderate bubble. Cook until wine is reduced to 1 1/2 cups — about 15 minutes. Set aside.

Meanwhile, set a dutch oven or heavy pot over a medium to medium high heat. When pot is hot, add bacon and cook until browned and crisp. With a slotted spoon transfer bacon to a dish lined with paper towels to absorb excess grease.

Sprinkle chicken with 1/2 teaspoon each salt and pepper. Add chicken, skin side down to the hot dutch oven. Cook 4-5 minutes until browned. Using tongs, turn chicken and brown the other side for an additional 3-4 minutes. Transfer chicken to a tray. Reserve two tablespoons of grease and discard the rest.

Add celery, carrot and chopped onion to the pot. Cook 3-4 minutes until slightly softened. Transfer vegetables to a small bowl. Add the white mushrooms and cook until browned, stirring occasionally. Remove from heat.

Tie thyme and rosemary with a piece of kitchen string. Set aside.

Add dried porcini mushrooms to a clean coffee grinder or spice grinder. Pulse until a fine powder is formed. Set aside.

Add vegetables back to the pot. Add tomato paste and cook and stir until vegetables are well coated and tomato paste is fragrant. Stir in 2 tablespoons of the mushroom powder. Add wine reduction and herbs to the vegetables. Add the chicken broth and stir to combine.

Add chicken back to the pot and nestle the thighs (skin side up) into the braising liquid. Put the lid tightly on the pot and place in the oven. Braise for one hour.

Add pearl onions and remaining 1 teaspoon kosher salt and 1/2 teaspoon pepper then place the lid securely on the dutch oven and braise the coq au vin for an additional hour.

Meanwhile, in a small bowl add the butter and flour. Using the back of a fork, mash them together to form a paste — (this is called a beurre manié).

Remove pot from the oven and place on the stove. Remove the chicken pieces and transfer them to a plate. Remove the herb bundle and discard. Skim any excess grease off the top of the braising liquid.

Add the beurre marnier to the dutch oven over medium high heat and cook, stirring frequently until mixture thickens and creates a gravy like consistency — about 2-3 minutes. Remove from heat. Add the chicken back to the pot.

Serve with buttered noodles, mashed potatoes or mashed cauliflower for a lower carbohydrate option and sprinkle with crumbled bacon.
RECIPE VIDEO:
NOTES:
You don't have to add the beurre marnier to the braising liquid if you like a thinner sauce or are maintaining a gluten free diet.
NUTRITION:
Calories:
551
kcal
|
Carbohydrates:
16
g
|
Protein:
22
g
|
Fat:
28
g
|
Saturated Fat:
9
g
|
Cholesterol:
129
mg
|
Sodium:
1410
mg
|
Potassium:
886
mg
|
Fiber:
2
g
|
Sugar:
4
g
|
Vitamin A:
5515
IU
|
Vitamin C:
11.8
mg
|
Calcium:
59
mg
|
Iron:
2.7
mg
Pin "Coq Au Vin" For Later!