Oven Roasted Carrots and Parsnips
This post has been updated for content and photos since it's original publication in 2015.
Carrots and parsnips are often overlooked as a viable side dish and I don't know why. They're earthy, sweet and when roasted, they take on a delicious caramelization. As far as carrot and parsnip recipes go, you couldn't find an easier or more satisfying one than these oven roasted carrots and parsnips with onion, a single potato (optional) and fresh herbs. This simple side dish goes great with rotisserie chicken, pork chops or a simple roast.
Unfamiliar with parsnips? That's understandable. Though they been around since ancient times, this root vegetable, doesn't get much notice in the grocery store, oft overlooked for their kissing cousins, carrots.
Parsnips even resemble carrots, except they're white instead of orange and their shape is more pronounced, with a thicker stem narrowing to a very thin tip.
Parsnips are sweet and earthy, with a stronger vegetal flavor than carrots and they're so versatile, you'll want to experiment with mashes and soups among other preparations. Because they're related to the carrot family (both are Apiaceae), they pair very well together, especially in this roasted carrot and parsnip recipe.
Ingredients for roasted carrots and parsnips
Parsnips
Carrots
White Potato
Yellow Onions
Fresh Rosemary
Fresh Thyme
Kosher Salt
Black Pepper
Crushed Red Pepper (optional)
Olive Oil
This is less of a recipe and more of a simple roasting method for root vegetables so they become tender, with a deep, sweet caramelization. Doesn't that sound good?
Really all you need is a large sheet pan, a slick of olive oil and a hot oven to transform potatoes, parsnips, carrots and onions into a fabulous roasted root vegetable medley.
How to roast root vegetables
Peel the carrots parsnips, potatoes and onions.
Cut them into planks or slices that are roughly equal in size and thickness.
Transfer the veggies to a large sheet pan.
Drizzle the olive oil over the root vegetables and add the chopped herbs, salt, pepper and crushed red pepper flakes, if using.
Use your clean hands to toss the vegetables in the oil and herbs until they're well coated.
Spread the vegetables into a single layer in the sheet pan. (If the veggies are too crowded, they won't get as caramelized, so you can use two sheet pans if necessary).
Roast for about 20 minutes, then use a metal spatula to flip the vegetables.
Continue to roast for an additional 20 minutes or until the carrots and parsnips are tender and golden and the onions are translucent with a bit of browning.
Why do you turn the carrots and parsnips?
Flipping the veg halfway through cooking allows the other sides of the parsnips, carrots and potatoes to get contact with the hot pan and develop a bit of fond (those crispy browned bits that everyone tries to nab).
Why don't you add garlic?
Normally, I'm a garlic fiend, but I don't use fresh garlic in this recipe because it would burn and turn bitter in the hot oven with a long roasting time and I don't want anything to interfere with the flavors of these roasted root vegetables. The
The fresh rosemary and thyme do add a woodsy flavor to the carrots, potatoes and parsnips and that dash of crushed red pepper provides a subtle tingle on the tongue to keep things interesting.
(Note: if you've got diners who don't enjoy spicy foods, you can skip the red pepper flakes.)
Makes the whole house smell good
As the carrots and parsnips roast, they fill the house with the most wonderful, savory home-cooked aromas. My belly rumbles at the first whiff and I've found this is a sure way to lure the family to the kitchen table.
What to serve with oven roasted root vegetables:
More roasted veggies you might like: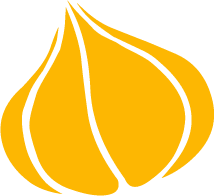 Tried this recipe? Leave a rating and review.
Your comments and shares are invaluable to me and the thousands of readers who use this site daily. If you've made the recipe, leave a star rating and review. We want to hear how you liked it.
We'd love it if you shared the recipe with your friends on social media!
Oven Roasted Carrots and Parsnips
There's really nothing to this recipe — a few herbs, some olive oil — it's the oven that transforms plain veg into a sweet roasted marvel!
INGREDIENTS:
1

pound

parsnips

peeled and cut into 1/2″ thick planks, about 1 1/2″ long

1

pound

carrots

peeled and cut into 1/2″ thick planks, about 1 1/2″ long

1

large

white potato

peeled and cut into 1/2″ thick planks, about 1 1/2″ long

2

large

yellow onions

peeled and sliced from root to tip

2

teaspoons

fresh rosemary

finely chopped

1

tablespoon

fresh thyme

chopped

1

teaspoon

kosher salt

½

teaspoon

black pepper

¼

teaspoon

crushed red pepper flakes

optional

3

tablespoons

olive oil
DIRECTIONS:
Combine parsnips, carrots, potatoes and onion on a large sheet pan. Add rosemary, thyme, crushed red pepper (if using), salt and pepper.

Drizzle with olive oil. Using your clean hands, toss vegetables and herbs with olive oil, until well coated with oil, herbs and spice. Spread into a single layer and bake for 20 minutes.

Using a spatula flip vegetables and place back in the oven for an additional 10-15 minutes until golden and tender.

Note: if the vegetables are scrunched tight on the pan, and your intent is to get some browning and caramelization, you may want to transfer about ⅓ of the veg to another pan to finish cooking. Spreading out the vegetables allows for better browning.
NUTRITION:
Calories:
145
kcal
|
Carbohydrates:
23
g
|
Protein:
2
g
|
Fat:
6
g
|
Saturated Fat:
1
g
|
Sodium:
339
mg
|
Potassium:
544
mg
|
Fiber:
6
g
|
Sugar:
7
g
|
Vitamin A:
9532
IU
|
Vitamin C:
21
mg
|
Calcium:
54
mg
|
Iron:
1
mg
Pin it for later!