Meatloaf with Mushroom Gravy
Want a homemade meatloaf recipe with a bit of "Wow"? Meatloaf with mushroom gravy is a savory blend of veal and pork with lots of fresh sage, thyme and a handful of spices that'll make you sit up and take notice. No ketchup here — this ain't no traditional meatloaf!
When you think of comfort food, good old-fashioned meatloaf has to make the top 10 list, right? But when you think of meatloaf do you automatically think ground beef and ketchup? I admit, that's where my head goes. That's the way we had it when we were young. It wasn't fancy, but we loved it. Not to denigrate that style, but my meatloaf with mushroom gravy flips the notion of traditional meatloaf on its head.
To start, this meatloaf uses ground pork and veal instead of hamburger meat. Lots of fresh garlic, minced onion and a blend of herbs and spices add so much flavor to the mix. In fact, the spice blend is reminiscent of a sage-y breakfast sausage, though not as pronounced.
Ingredients for Meatloaf with Mushroom Gravy:
Ground Veal
Ground Pork
Fresh Breadcrumbs
Milk
Onion
Garlic
Fresh Sage
Fresh Thyme
Marjoram
Cayenne Pepper
Sweet or Hot Paprika
Pinch of cloves
Kosher Salt
Black Pepper
Thin Sliced Prosciutto
Whole Sage Leaves
The secret to perfect meatloaf
The key to this moist, tender meatloaf is the panade. A panade is a mixture of bread soaked with milk that's added to the meat blend to give it a softer chew. You simply tear apart the bread into little chunks and pour the milk over it, but to ensure that it gets evenly distributed through the meat blend, I use fresh breadcrumbs (not dried).
Pro Tip: Whenever you have leftover bread — whether its rolls, wheat bread, sourdough — run them through a food processor to make breadcrumbs and freeze them in a zip top freezer bag until you need them. I make plain breadcrumbs, but sometimes I blitz it with parmesan cheese or fresh herbs — any way you do it, the breadcrumbs freeze beautifully.
Use your clean hands to combine the ingredients, so that they're evenly distributed.
This next step for my meatloaf with mushroom gravy is optional, but if you have the ingredients, it's tasty and impressive… I line a loaf pan with thinly sliced prosciutto and add a few fresh sage leaves before filling the pan with the meatloaf mixture. Prosciutto bumps up the flavor even more, keeps the veal and pork meatloaf moist and provides a beautiful wrapping for the savory meatloaf.
Lining the meat loaf pan for a pretty presentation
Use a large loaf pan (I find that pyrex loaf pans work well here) and place very thin slices of prosciutto on the bottom and sides of the pan, so they slightly overlap each other and come up the sides of the loaf pan with some overhang.
Place several whole sage leaves on top of the prosciutto with the top side of the leaves facing down.
Fill the loaf pan with the veal and pork meatloaf mixture and pat smooth on top.
Fold the prosciutto over the top so it rests on the meatloaf. Bake.
Drain excess liquid from the savory veal & pork meatloaf after baking
Meatloaf traditionally has enough fat to render as it bakes, and the vegetables offer up liquids of their own.
After it's baked, tip the loaf pan slightly over the sink to drain the excess fat and liquids. Let it rest for a few minutes before you turn it out on a platter to serve.
Making mushroom gravy for the meatloaf
The recipe for the mushroom gravy takes about 20 minutes from start to finish, so while the meatloaf is baking, make the gravy and any side dishes you're having with it.
The mushroom gravy starts with cremini or baby bella mushrooms (though you can also use button).
Start by sautéing the mushrooms in a bit of olive oil until they give up their liquid.
Add butter and season the mushrooms with garlic, shallots, sage, salt and pepper. Cook for about a minute.
Sprinkle flour over the mushrooms and stir constantly until it forms a pasty coating with no dry bits of flour left.
Deglaze the pan with vermouth, then add stock (vegetable, beef or chicken) stirring constantly and bring to a boil. Cook for one minute for the mushroom gravy to thicken.
If you want a darker look to the sauce, add a bit of browning liquid (Gravy Master or Maggi).
Meatloaf with mushroom gravy is a family favorite
Emily calls this my "fancy meatloaf" and she's right. It's got the same satisfying quality as traditional meatloaf but with more finesse and polish.
The mix of fresh sage, thyme and marjoram with smoked paprika, cayenne pepper and a hint of cloves give every bite a tongue tingling flavor that will keep you coming back for another taste.
And the mushroom gravy? Well, you can NEVER go wrong with gravy — and this one with fresh sage and a splash of vermouth is the crowning glory to the savory meatloaf.
Make Meatloaf with Mushroom Gravy at home for your family and don't forget to snap a picture and send it to me so I can share it with our tribe! @garlicandzest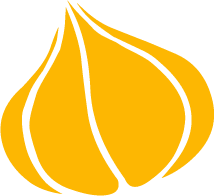 Tried this recipe? Leave a rating and review.
Your comments and shares are invaluable to me and the thousands of readers who use this site daily. If you've made the recipe, leave a star rating and review. We want to hear how you liked it.
We'd love it if you shared the recipe with your friends on social media!
Meatloaf with Mushroom Gravy
Savory, meaty, moist and delicious, this is like no other meatloaf you've had. Instead of tomatoes, this homestyle favorite is loaded with fresh garlic, spices and herbs and wrapped in prosciutto!
INGREDIENTS:
1

pound

ground veal

1 ½

pounds

ground pork

1

cup

fresh breadcrumbs

from day old sourdough or Italian bread

¾

cup

milk

1

medium

onion

chopped

2

large cloves

garlic

minced

2

teaspoons

fresh sage

finely minced

1

teaspoon

fresh thyme

finely minced

½

teaspoon

dried marjoram

⅛

teaspoon

cayenne pepper

¼

teaspoon

smoked paprika

pinch

ground cloves

¾

teaspoon

kosher salt

½

teaspoon

black pepper

1

large

egg

6

thin slices

prosciutto

optional

3

whole

sage leaves

optional
DIRECTIONS:
Preheat the oven to 350°.

In a small bowl, combine the breadcrumbs and milk. Set aside for 5 minutes until fully absorbed. (This is called a panade — and it's helpful for keeping meatballs and meatloaves moist and tender).

In a large bowl, combine the veal, pork, breadcrumb mixture, onion, garlic, sage, thyme, marjoram, cayenne pepper, smoked paprika, cloves, salt, pepper and egg. Use your clean hands to thoroughly mix the ingredients so that they are evenly distributed.
OPTIONAL:
Line a 5.25 x 9 x 2.75″ loaf pan with prosciutto, leaving a little overhang on the sides for wrapping the meatloaf. (see photo above.) Place the sage leaves, fuzzy side down on the bottom of the pan (this is purely aesthetic, but you can see the sage through the thin slices of prosciutto and it makes it a little fancy.

Fill the loaf pan with the meatloaf mixture and bake for 50-60 minutes or until meat is done. Let the meatloaf rest for about 10 minutes. Drain any excess liquid from the pan, then turn the meatloaf out onto a platter with the sage leaves facing up.

Cut into 1″ slices and serve. This is great with mushroom gravy, scalloped potatoes, mashed cauliflower, mashed potatoes or mac n' cheese from this site.
NUTRITION:
Calories:
392
kcal
|
Carbohydrates:
12
g
|
Protein:
28
g
|
Fat:
24
g
|
Saturated Fat:
9
g
|
Cholesterol:
133
mg
|
Sodium:
435
mg
|
Potassium:
508
mg
|
Fiber:
1
g
|
Sugar:
2
g
|
Vitamin A:
150
IU
|
Vitamin C:
2.1
mg
|
Calcium:
84
mg
|
Iron:
2.2
mg
"Pin Meatloaf with Mushroom Gravy" For Later!
More Comfort Food Mains: