Irish Stout Braised Chicken Thighs
You don't have to wait for St. Patrick's Day for these easy beer braised chicken thighs. I use Guinness stout to give this easy braised chicken a deep, hearty flavor. This simple Irish inspired meal is filled with bright green escarole and peas and is seasoned with caraway seed to complement the maltiness of the rich gravy. And did I mention the bacon? Mmm. Bacon.
This is one of those warm, homey meals that's perfect for busy weeknights. It's ready to eat in about 45 minutes to an hour and the quick braise does most of the work.
If you're looking for a St. Patrick's Day recipe, this is a nice alternative to the usual corned beef and cabbage or Irish bangers and mash and highlights that most famous Irish stout beer, Guinness. You'll love this Irish chicken.
Ingredients for Stout Braised Chicken Thighs
Chicken Thighs
Carrots
Onions
Thick Cut Bacon
Bosc or Anjou Pear
Fingerling Potatoes
Guinness Stout
Chicken Stock from Rotisserie Chicken or low-sodium broth
Caraway Seed
Kosher Salt
Pepper
Cornstarch
Water
Escarole
Frozen Peas
I know, there are a few seemingly "outlier ingredients" in this recipe, but let me explain how they work in my stout braised chicken thighs.
About the ingredients:
Chicken Thighs:
Ok, the chicken thighs aren't an outlier… but I do recommend using the dark meat for this recipe because it stays moist and tender like in this Cacciatore Style Chicken Thighs Recipe.
Substitutes:
That said, If you want to use drumsticks or even chicken breasts, you certainly can. Cook the drumsticks as you would the thighs.
If you want to use chicken breasts, make sure they're skin-on, bone-in breasts and cut them in half, crosswise, before searing, so that they'll fully cook in the 20 minutes braise.
Escarole is a sturdy bitter lettuce that's actually a part of the chicory family, related to endive and radicchio.
Escarole leaves can be bright green or pale and you can use the whole leaf, ribs and all when braising.
I like escarole in this recipe because it adds color, texture and chew without overpowering the rest of the flavors.
Substitutes:
If you don't have escarole, kale would be a good substitute.
Anjou or Bosc Pears:
The pears might seem like a strange addition, however, just one sweet, ripe pear, finely diced, practically melts into the Irish stout braising broth and balances it's malty sweetness.
Substitutes:
If you don't have a pear on hand, you can also try an apple, but look for softer varieties that you wouldn't normally use for baking… McIntosh, Golden Delicious and Gala come to mind.
Potatoes:
I used fingerling potatoes, small little waxy potatoes shaped like an arthritic finger, which cook quickly because of their size. These spuds hold their shape without breaking down, the way a russet potato would.
Substitutes:
If you don't have fingerlings, you can use small whole Baby Dutch potatoes or chop regular white or red skinned potatoes into a 1″ cube (you can leave the skins on).
Even if you don't think you've ever had Caraway seed before, you probably have. It's what gives rye bread its distinctive flavor, with an almost anise quality.
Caraway is also a main ingredient in Irish soda bread, so it makes sense to echo that flavor in these Irish braised chicken thighs — especially if you're serving it with a crust of that famous bread.
Use a dutch oven for the braise
Though you could use a slow cooker or an Instant Pot to make this Irish chicken stew, I think those methods are overkill for this simple braise.
This easy meal is ready-to-eat in about 45 minutes to an hour (depending on how quick you are with the prep.
A long simmer in a slow cooker isn't necessary and frankly, would over-cook the chicken.
You don't gain anything by using an Instant Pot or pressure cooker here either, because it would take LONGER for the pot to come to pressure and cook than it would in a standard dutch oven on the stovetop.
The clear winner …
is a sturdy dutch oven. It does the job more efficiently and in less time than those other "convenience items". In addition, you can bring a dutch oven directly to the table and serve from it… I don't know about you, but I've never brought an Instant Pot to the dinner table.
How to make braised chicken thighs
Crisp the bacon in the dutch oven until crisp. Remove and set aside.
Remove all but 1 tablespoon of bacon grease from the dutch oven and sauté the onions and carrots in the pot. Transfer the vegetables to a dish.
Season the chicken thighs and sear in the pot for 6-10 minutes or until browned.
Drain off any excess grease in the pot from the chicken and add the vegetables back to the pot. Stir in the Guinness, chicken stock, diced pears and potatoes.
Bring the chicken thighs to a boil, reduce heat to a simmer, cover and braise for 20 minutes.
To finish Irish chicken recipe
Add the chopped escarole to the pot and simmer for a few minutes until wilted.
While the escarole simmers, make a cornstarch slurry to thicken the tasty braising sauce by mixing the cornstarch and water or stock in a small bowl.
Bring the pot back to a boil and stir in the slurry. Cook for about 1 minute until the sauce thickens, then stir in the frozen peas.
Simmer for a minute until the peas are thawed and serve with crumbled crispy bacon.
Gotta love the greenery
Those bright green pops of escarole and peas add freshness and body to the stout braised chicken thighs.
Unlike kale, it doesn't take long for the escarole leaves to wilt and for the stems to become tender. Escarole is also preferred over spinach, which melts too quickly and loses its body and structure in a hot braise.
Wait until you're almost ready to serve the braised chicken thighs before adding in the frozen peas so they retain their bright green hue when you bring the pot to the table.
This Guinness braised Irish stew is filled with hearty, delicious flavors. From the meaty, juicy chicken thighs, to wholesome escarole, tender potatoes and pops of green peas and there's enough of that heavenly sauce for dipping a biscuit or piece of Irish soda bread into.
You can serve stout braised chicken thighs with egg noodles, or over mashed potatoes or cauliflower, but we enjoy it like you would a stew, with a crust of bread for dunking.
Best homemade bread recipes to go with braised chicken:
More easy braises you might like: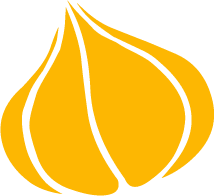 Tried this recipe? Leave a rating and review.
Your comments and shares are invaluable to me and the thousands of readers who use this site daily. If you've made the recipe, leave a star rating and review. We want to hear how you liked it.
We'd love it if you shared the recipe with your friends on social media!
Irish Stout Braised Chicken Thighs
A quick, simple braise with carrots, onions, peas and a hearty stout gravy that's ready in 45 minutes to an hour (depending on how quick you are with prep). Perfect for a weeknight or an easy St. Patty's celebration!
INGREDIENTS:
FOR THE BRAISED CHICKEN:
1 ½

pounds

bone in, skin on chicken thighs

4

medium

carrots

peeled and chopped into 1/2″ pieces

2

medium

onions

peeled, halved vertically and sliced crosswise

5

thick cut slices bacon

preferably a good quality bacon

½

pound

small dutch baby or fingerling potatoes

or red or white potatoes, cut into 1″ pieces

1

bosc or anjou pear

peeled and cut into 1/4″ dice

12

ounces

stout beef

such as Guinness

1

cup

chicken stock from rotisserie chicken

or low sodium canned stock

1

tablespoon

caraway seed

1

teaspoon

kosher salt

(if not using low sodium stock, taste before adding this salt)

½

teaspoon

black pepper

1

tablespoon

cornstarch

1

tablespoon

water or chicken broth

4

cups

escarole lettuce

roughly chopped

1

cup

frozen peas
DIRECTIONS:
FOR THE STOUT BRAISED THIGHS
Heat a heavy stock pot or dutch oven over medium high heat. When the pot is hot, add the bacon and cook until the it has rendered it's fat and is crispy. Transfer the bacon to a dish lined with paper towels and set aside.

Transfer all but one tablespoon of bacon grease to a small bowl.

Add the onions and carrots to the pot. Saute, stirring occasionally until the onions have softened. Transfer the vegetables to a bowl.

Add 1 tablespoon bacon grease back into the pot. Pat the chicken thighs dry with a paper towel. Season the chicken with salt and pepper and add them, skin side down into the pot. Cook for 5-6 minutes, until chicken skin begins to turn crispy and golden. Use tongs to flip the chicken over and cook for an additional 3-4 minutes. Transfer the chicken to the dish with the vegetables.

Drain off the any excess grease from the pot.

Transfer the chicken and vegetables back to the dutch oven and add the diced pears, potatoes, caraway seed, stout and chicken broth. Bring to a boil then cover with the lid and reduce heat to a simmer and cook for 20 minutes.

Stir in the escarole and simmer for 2-3 minutes to wilt.

In a small bowl, combine the cornstarch and water or broth and mix until combined. Bring the chicken thighs to a low boil and stir in the cornstarch slurry. Cook for one minute until the sauce thickens slightly.

Stir in the frozen green peas and cook for one minute. until thawed. Sprinkle the crisped bacon over the chicken and serve.
NUTRITION:
Calories:
521
kcal
|
Carbohydrates:
35
g
|
Protein:
31
g
|
Fat:
27
g
|
Saturated Fat:
7
g
|
Cholesterol:
145
mg
|
Sodium:
842
mg
|
Potassium:
1139
mg
|
Fiber:
8
g
|
Sugar:
9
g
|
Vitamin A:
11664
IU
|
Vitamin C:
37
mg
|
Calcium:
97
mg
|
Iron:
3
mg
Pin "Irish Chicken Recipe" for later!