Ottolenghi's Grilled Broccoli with Chile and Garlic
If you're tired of the same old broccoli side dish, turn up the flavor volume with Ottolenghi's Grilled Broccoli with Chile and Garlic. I can't take credit for this one, and I wouldn't even try. Yotam Ottolenghi has a masterful way of coaxing flavor, combining textures and inspiring even the most reticent broccoli-eater into diving headfirst into this dish!
This post contains affiliate links which means if you make a purchase, you don't pay any extra and I make a small commission.
For most of us, broccoli is a veg that gets very little treatment – a 20 minute roast in a hot oven or a quick steam before a pat of butter and sprinkle of salt and pepper finish it off. But Ottolenghi serves his with a lot more care and finesse. And flavor! This recipe came from his appropriately named tome, Ottolenghi, The Cookbook (affiliate link)
And what an original, savory and sweet read it is! The story of how Yotam Ottolenghi and Sami Tammimi came to be restaurant partners under the most unusual circumstances is worth spending an afternoon on a porch swing devouring every syllable. But I digress, back to dinner… Right. Broccoli.
The broccoli is submerged in a cauldron of boiling water, but only for an instant to bring out the vibrant green color and get it to the ideal tender-crisp doneness. Then it's plunged into an icy bath to stop the cooking. After sending it through a salad spinner to dry completely (that's key), the florets are tossed with olive oil and charred on a hot grill pan.
Garlic and red chili, shaved wafer-thin are the flavor agents for the rest of this dish. In a simple, yet effective treatment, Ottolenghi simultaneously, crisps and browns the garlic and chili while inducing the aromatics to flavor the oil. Wow! No more measly pats of butter for me.
Along with fresh slices of lemon and crunchy toasted almonds, the humble broccoli has never had it so good.
More healthy vegetable side dishes: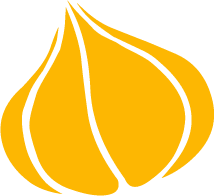 Tried this recipe? Leave a rating and review.
Your comments and shares are invaluable to me and the thousands of readers who use this site daily. If you've made the recipe, leave a star rating and review. We want to hear how you liked it.
We'd love it if you shared the recipe with your friends on social media!
Ottolenghi's Grilled Broccoli with Chile and Garlic
There are a few more steps in this recipe than just steaming your broccoli, but the end result is so much greater than the parts.
INGREDIENTS:
1

bunch

broccoli

5

tablespoons

olive oil

1

large

cloves garlic

very thinly sliced

1

mild red chile

very thinly sliced

sea salt and black pepper to taste

2

tablespoons

sliced almonds

toasted

½

lemon

sliced very thin
DIRECTIONS:
Preheat the oven to 350. Lay the almonds on a baking sheet and cook for 5-7 minutes until lightly toasted. Set aside.

Bring a large pot of water to a boil. In a large bowl make an ice bath (ice and water) and set aside. Meanwhile, separate the broccoli into florets. When the water boils, add the broccoli and cook for 2 minutes. Use a slotted spoon or spider to transfer the broccoli from the boiling water to the ice bath to shock it. This will stop the broccoli from cooking further — allowing it to retain it's crispness and vibrant color. When broccoli is completely cool, transfer it to a colander and allow it to dry completely. (I actually stuck mine under a fan for 10 minutes to wick away excess moisture).

When broccoli is dry, add 2 tablespoons of olive oil, salt and pepper and toss to coat.

Place a ridged grill pan on the stove and heat it over medium high heat until very hot. Add the broccoli in two to three different batches so you don't crowd the pan. Cook in the hot pan until you get the telltale grill marks. Remove the broccoli to a large bowl and continue with the remaining florets. Transfer to the bowl.

Heat the remaining olive oil in the skillet and add the garlic and red chile. Cook for 2-3 minutes until fragrant and just beginning to brown. Remove from heat and transfer the contents of the pan to the broccoli. Add the toasted almonds and slices of lemon. Toss gently to coat with the garlic pepper oil. Arrange broccoli on a platter and serve.
NUTRITION:
Calories:
198
kcal
|
Carbohydrates:
8
g
|
Protein:
2
g
|
Fat:
17
g
|
Saturated Fat:
2
g
|
Sodium:
25
mg
|
Potassium:
69
mg
|
Fiber:
1
g
|
Sugar:
1
g
|
Vitamin A:
855
IU
|
Vitamin C:
55.2
mg
|
Calcium:
42
mg
|
Iron:
0.6
mg
Pin "Ottolenghi's Grilled Broccoli with Garlic & Chiles" For Later!