The best way to enjoy summer vegetables like zucchini and squash is in a crisp, tender vegetable medley sauté like this one. This recipe for mixed vegetables includes a zippy spice blend to keep every bite interesting and delicious. My sautéed vegetables are a healthy side dish that pairs well with everything from beef, pork and chicken to fish and seafood. You can even toss them with pasta, rice or grains for a vegetarian or vegan meal.
This post contains affiliate links.
A vegetable medley is an assortment of different vegetables in one dish. They are a colorful way to combine flavors and textures into one dish and liven up a broader meal.
I'm a big fan of mixed vegetables, like these oven-roasted fall vegetables, honey balsamic roasted vegetables, winter roasted vegetables and summer confetti corn. They're even delicious in a cold salad like this vibrant zucchini and squash with pesto.
There's lots to love about mixed vegetables, except ONE THING. When they're cooked to death and become sad and mushy. No one likes THAT.
Why you'll love this recipe:
The veggies are crisp-tender, never mushy, and keep their snappy texture for days.
The simple spice blend dances on your tongue.
This vegetable medley recipe puts all the vegetables from your garden to use – and you can customize it depending on what you have on hand.
It's a rainbow of colors – enticing to kids and adults alike.
This medley of vegetables is as good the next day as the day you make it.
Ingredients:
Red Bell Pepper – sweet and crisp-tender, these peppers are left on the vine longer and turn from green to red while the flesh gets sweeter.
Zucchini – look for smooth squash without blemishes. Be careful not to overcook as it goes from brown to soft quickly.
Yellow Squash – Look for smooth skins without brown spots. Saute just until browned and crisp-tender.
Sweet Onion – we like Vidalia or Walla Walla.
Eggplant – Look for veg with smooth skin that's free of blemishes with no wrinkled skin.
Broccoli – Look for broccoli with tiny, tight green buds, not large or yellowing, indicating it is old and past its prime.
White Mushrooms – you can also use cremini mushrooms or other wild mushrooms.
Kosher Salt and Black Pepper – We recommend Diamond Kosher Salt and freshly ground black pepper.
Whole Fennel Seed – is a common Italian spice with an anise flavor. To bring out more of the aroma and taste, crush the fennel lightly using a mortar and pestle or run a rolling pin over the seeds to gently smash them open.
Crushed Red Pepper Flakes -add a nice tingly heat to the sautéed vegetables, but if you (or one of your diners) are heat averse, you can skip it.
Dried Oregano – this herb adds a depth of flavor and rounds out the Italian blend of spices.
Garlic – Adds a pungent pop. Use freshly minced garlic for the best results.
Fresh Basil – Fresh basil is added just before serving to perfume the vegetable medley, giving it a bright flavor.
These summer vegetables are a delicious blend, but pepping up the standard salt and pepper seasoning with a few more pantry staples can take this vegetable medley to new heights.
Cutting the vegetables for the medley goes quickly. Just break out a good sharp knife and your favorite cutting board. The key is to chop all summer veggies into the same sized bits so that each veg is distinct and easily speared with a fork.
Cutting the vegetables
Trim the ends of the zucchini and squash, then cut into ½" thick rounds. If they are more than 1″ in diameter, cut the rounds into half moons so they are bite-sized.
Remove the stem and seeds from the bell pepper and slice into 1″ pieces
Divide the broccoli into bite-sized florets.
Chop the eggplant into 1″ cubes.
If mushrooms are small, trim the stem; however, if they're pretty large, you may need to halve or quarter them for the vegetable medley.
Cut the onions into a large dice.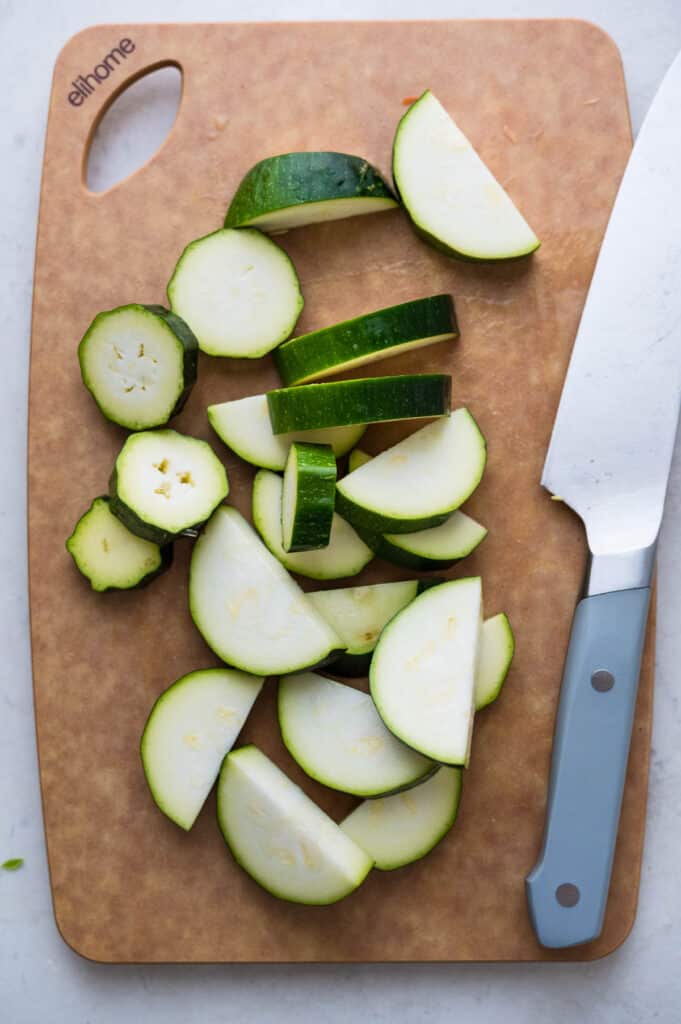 The key to perfectly cooked sautéed vegetables is to group the veggies by how long they cook and proceed accordingly.
Quick-cooking peppers, zucchini and squash go in the pan together, whereas longer cooking items (or ones that give up a lot of liquid) are cooked separately.
That doesn't mean in a different pan. Just a specific order.
Zucchini, squash and peppers and onions take roughly the same amount of time, while broccoli florets need a bit longer. Mushrooms are in the middle, but they also give up a lot of liquid as they sauté.
Pro-Tip:
Refrain from crowding your mixed veggies in a small pan. A large (10″ to 12″) nonstick skillet gives the vegetables plenty of room to sauté and brown. Flipping them in a large skillet is more manageable, and the veggies will sear rather than steam.
How to make vegetable medley with summer veggies
Heat a teaspoon of olive oil over medium-high heat in a nonstick skillet.
Add the broccoli florets and chopped eggplant with a teaspoon or so of the spice mix. Sauté, stirring occasionally, until the broccoli begins to brown and get crisp-tender and the eggplant begins caramelizing. This takes about 8 minutes. Transfer the vegetables to a large mixing bowl.
Add more olive oil to the skillet and sauté the bell peppers, zucchini and squash with another teaspoon of the spice mix, stirring occasionally, until they start to take on some color, about 3 to 4 minutes. Transfer the zucchini and squash to the bowl with the broccoli and eggplant. The heat from the freshly sautéed vegetables will steam the florets just slightly.
Quickly sauté the onions in olive oil with a sprinkle of spice mix until they're slightly translucent, about 3 minutes, and add to the mixed vegetables.
Finally, sauté the mushrooms in the remaining olive oil and spice mix until they give up their liquid and begin to brown for about 6-8 minutes.
Add the mushrooms and fresh chopped basil to the vegetable medley and toss to combine. Transfer to a serving dish and enjoy.
Pro-Tips:
You can use lots of combinations of summer vegetables for this medley recipe. Pretty much anything you have in the fridge is fair game.
The key is knowing how long it will take for each to get to that perfect crisp-tender doneness in a hot sauté pan.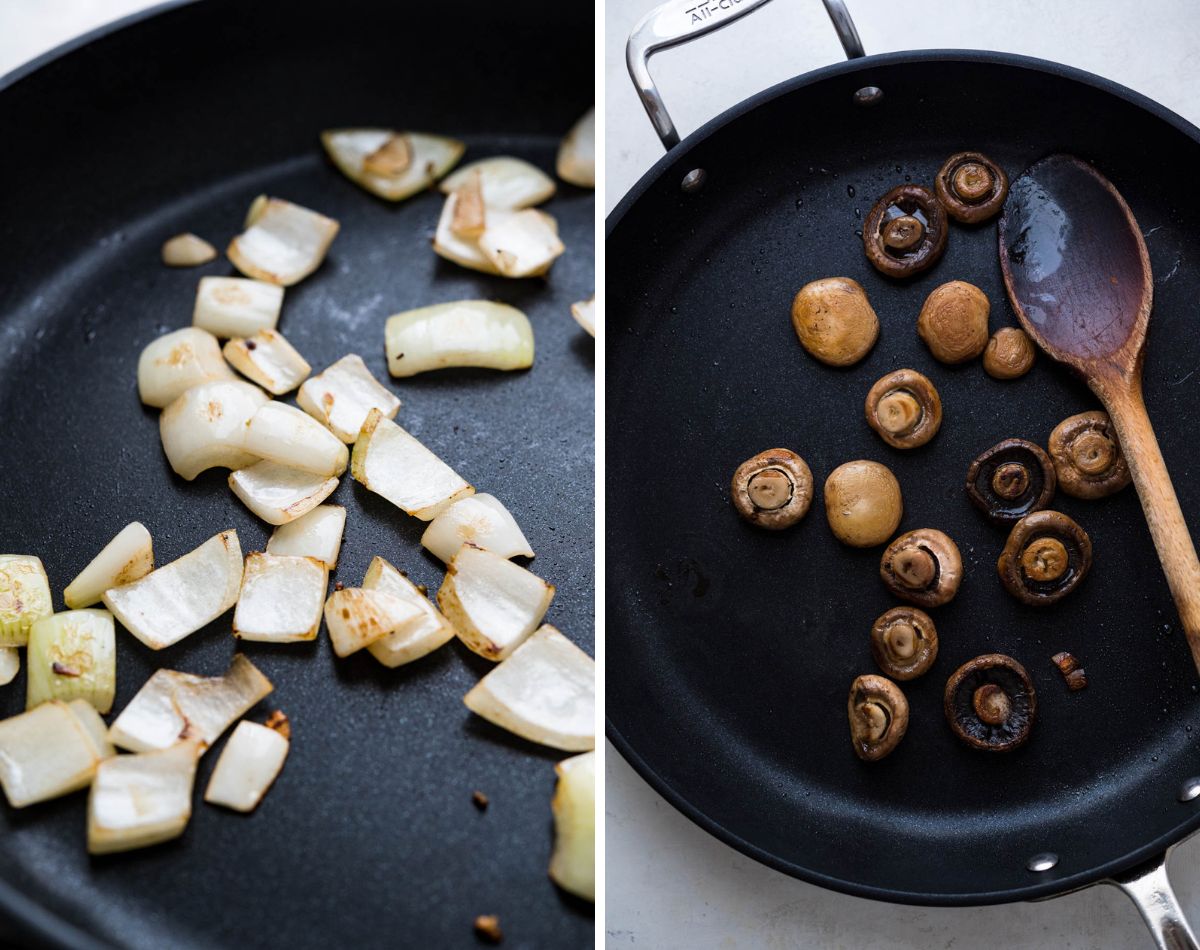 Swaps and Substitutions:
Swap green beans or chopped fennel for broccoli in this mixed vegetable medley. They have about the same cooking time as the broccoli and will gently steam under the other vegetables.
Don't like eggplant? Skip it or substitute it with a root vegetable, such as carrots, parsnips, rutabaga or even potatoes.
Use a rainbow of bell peppers instead of just one color.
Try red onions instead of sweet onions for more color. Red onions are more pungent than sweet onions, but they mellow with a quick sauté.
Grape tomatoes get sweeter when they're sautéed and will burst, allowing some of their juices to escape. Add some sautéed tomatoes to the vegetable medley for additional sweetness and to coat the mixed veggies with their natural juices.
Use a mixture of fresh herbs like thyme, tarragon, rosemary and marjoram with garlic, salt and pepper instead of the spice mix for a fresh flavor.
Add bite-sized chunks of fresh mozzarella to the vegetable medley.
FAQ's
How long will the vegetable medley last in the refrigerator?
You can keep them in an airtight container for up to 5 days, and the vegetables will maintain their texture. Reheat in the microwave.
What can I do with leftover sautéed vegetables?
Reheat them for a side dish with another meal, or use them in your morning omelettes or frittatas. Make veggie tacos or burritos. Sprinkle leftover mixed veggies on flatbreads or pizzas. Toss with penne pasta, fresh herbs, and a vinaigrette for a tasty antipasto pasta salad.
Can I freeze the sautéed vegetables?
Yes. Spread the vegetables on a sheet pan lined with parchment paper to do it. Try to make sure the vegetables aren't touching each other. Freeze until solid, then transfer the vegetables to a zip-top freezer bag. They'll keep for about two months. Reheat in the microwave for 3-5 minutes, stirring occasionally. (Note: if you're going to freeze the vegetable medley, wait to add the fresh basil until you're ready to serve it).
Storage and reheating:
Store leftover vegetable medley in an airtight container for up to 5 days in the refrigerator. To reheat, microwave in bursts of 45 seconds until heated through or spread in an even layer on a baking sheet and warm for 8-10 minutes in a 350° oven.
How do the mixed vegetables taste?
What we love about this vegetable medley is that all of the vegetables are tender, but they maintain their texture. They're well seasoned, but not overpowered by the spice blend. The fresh flavors of the summer vegetables really shine through.
This is a delicious, healthy side dish that you can enjoy anytime.
More mixed vegetable side dishes you might enjoy: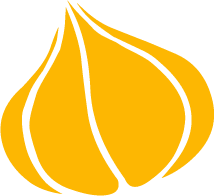 Tried this recipe? Leave a rating and review.
Your comments and shares are invaluable to me and the thousands of readers who use this site daily. If you've made the recipe, leave a star rating and review. We want to hear how you liked it.
We'd love it if you shared the recipe with your friends on social media!
Mixed Vegetable Medley
Use your garden fresh vegetables like bell peppers, broccoli, zucchini and squash to make a snappy, colorful vegetable medley as a healthy side dish or part of a tasty vegan meal.
INGREDIENTS:
1

red bell pepper

cut into 1″ dice

1

medium

zucchini

cut into 1/4″ thick rounds or half moons

1

medium

yellow squash

cut into 1/4″ thick rounds or half moons

½

large

sweet onion

cut into 1″ dice

½

small

eggplant

cut into 1″ dice

1

stalk

broccoli

cut into bite-sized florets

6

ounces

white mushrooms

2

tablespoons

olive oil

¼

cup

basil leaves

chopped
FOR SPICE MIX:
¼

teaspoon

fresh ground black pepper

½

teaspoon

Diamond Crystal Kosher Salt

or 1/4 to 1/3″ teaspoon Morton's Kosher Salt

½

teaspoon

fennel seed

lightly crushed with a mortar and pestle

⅛

teaspoon

crushed red pepper flakes

½

teaspoon

dried oregano

2

cloves

garlic

minced

¼

cup

chopped fresh basil
DIRECTIONS:
In a small bowl combine the black pepper, kosher salt, crushed fennel, crushed red pepper flakes, oregano and garlic. Stir to combine.

Heat 1 tablespoon olive oil in a nonstick skillet over medium high heat. Add the eggplant and broccoli florets and about 1 teaspoon of the spice mix. Sauté, stirring occasionally until the vegetables start to brown and turn crisp tender, about 8 minutes.

Transfer the broccoli and eggplant to a large mixing bowl.

Add a teaspoon of the olive oil to the skillet and add the bell pepper, zucchini and yellow squash with a teaspoon of the spice mix. Sauté the vegetables, stirring occasionally until they start to brown on the edges and are crisp tender inside. Transfer to the bowl with the eggplant and broccoli (the hot vegetables on top of the broccoli will steam the florets a bit.)

Add a teaspoon of the olive oil to the skillet and quick sauté the onions until just starting to get translucent (about 3 minutes). Transfer to the bowl

Add the remaining olive oil to the skillet and sauté the mushrooms with the remainder of the spice blend. Cook, stirring and flipping occasionally until browned and give up some of their liquid.

Transfer the mushrooms to the bowl of vegetables and toss to combine.

Add the fresh basil just before serving and quickly toss to combine. Transfer to a serving bowl and serve.
NOTES:
While this is a tasty side dish on its own, it's also makes a delicious main course served over pasta with some grated cheese.
NUTRITION:
Calories:
94
kcal
|
Carbohydrates:
11
g
|
Protein:
3
g
|
Fat:
5
g
|
Saturated Fat:
1
g
|
Polyunsaturated Fat:
1
g
|
Monounsaturated Fat:
3
g
|
Sodium:
212
mg
|
Potassium:
519
mg
|
Fiber:
4
g
|
Sugar:
6
g
|
Vitamin A:
1039
IU
|
Vitamin C:
63
mg
|
Calcium:
44
mg
|
Iron:
1
mg
Pin it for later!