Eggplant Rollatini Recipe
This eggplant rollatini recipe is a baked Italian casserole made with globe or Italian eggplant, three types of cheese and marinara sauce. It's similar to lasagna roll-ups but swaps the pasta for veg, making it a naturally keto-friendly dish. My recipe for eggplant rollatini is easy to assemble, and the rollatini is ready to eat in under an hour!
I didn't like aubergine until I was an adult… and this is the recipe responsible for that change.
As a kid, I found the eggplant's texture soft and spongy, and the texture disgusted my eight-year-old self, but this rollatini is different. It's thinly sliced and grilled until tender, not mushy with a nice chew.
In this recipe, the eggplant rollatini hold their form making them easy to scoop. Because the veg is grilled and not fried, it's a healthier alternative to an eggplant parmesan and is much simpler to prepare.
Rollatini are also called involtini, roulade and roll ups. Basically, thin slices of grilled eggplant wrapped around a ricotta cheese filling arranged in a baking dish with tomato sauce and extra cheese on top.
It's a warm, cozy Italian casserole that can be served as a vegetarian main course or tasty side dish with a larger meal.
Why you'll love this recipe:
It's like eating a rich Italian casserole, not the veggie-centric dish that it is.
The eggplant isn't mushy — it's soft and tender, but holds its form.
There's no messy frying—just a quick grill (either in a grill pan or on your Weber).
Three kinds of cheese!
It's quick and easy to make.
It's a delicious vegetarian meal.
Eggplant involtini is naturally gluten-free and the carb count comes from the vegetable and tomato sauce.
If you're trying to like eggplant, this is a gateway recipe.
Ingredients:
Eggplant – Look for two large globe or Italian eggplants that are about the same size and are firm and shiny without blemishes.
Olive Oil – You don't need a fancy extra virgin olive oil, though you can use it if it's what you've got. It's just for grilling the eggplant.
Ricotta Cheese – I used whole milk ricotta for a richer flavor, but you can also use skim.
Mozzarella Cheese – I use the packaged pre-shredded variety because it has less moisture and won't get runny in the eggplant involtini.
Grated Parmesan Cheese – I like to grate it fresh from a block of Parmigiano Reggiano.
Egg – is the binder for the ricotta cheese filling.
Kosher Salt – to draw moisture out of the eggplant slices so they'll get grill marks as you cook them.
Black Pepper – Freshly ground is best because it will have the most potent flavor.
Fresh Basil – elevate the eggplant roll-ups and give them a fresh finish. I like to chiffonade the basil, by stacking the leaves and rolling it into a tight "cigarette" shape, then slicing it very thinly crosswise.
Fresh Mint – though it seems like an odd ingredient, mint adds a fresh component similar to a that of a bay leaf when it's simmered in sauce or soups.
Fresh Oregano – Oregano has a strong flavor, so you don't need quite as much. If you don't have fresh oregano, you can use dried.
Lemon Zest – Adds a nuanced citrusy flavor to the cheese filling. Don't use lemon juice.
Marinara Sauce – Use a homemade marinara sauce or your favorite store-bought variety.
Instructions:
Slice the eggplants into ¼" thick slices lengthwise. Lay the slices on a surface lined with paper towels or a wire rack. Sprinkle the eggplant with salt and let it rest for 15 minutes to draw out the moisture. Flip the eggplants and repeat on the other side.
Pat the excess moisture from the veg with another paper towel and grill the thin slices of eggplant in a hot oiled pan or on your grill. Cook the eggplant until it's tender and has some grill marks.
Assemble the filling by blending the ricotta cheese, egg, kosher salt, pepper, basil mint, oregano and lemon zest.
Spread a little marinara sauce in the bottom of a 2-quart casserole dish.
Lay a slice of eggplant on a work surface and add a spoonful of the ricotta mixture to one end. Roll the eggplant over the filling and continue to roll it into a cylinder and transfer the eggplant rollatini to the casserole dish.
Continue in this manner until you use up all the eggplant and filling.
Spread additional marinara over the eggplant rollatini, then top with grated mozzarella and parmesan cheese.
Bake until golden and bubbly, about 25 minutes. Serve.
Pro-Tips:
I like to use a long, thin carving knife to cut the eggplant because the blade is longer than the vegetable, and there is less sawing back and forth, so you get cleaner cuts.
If using a grill pan, you'll need to work in batches to cook the eggplant, but if you have a gas grill, you should be able to fit them all on the grill at once.
Swaps and Variations:
For a lighter version of this eggplant rollatini recipe, swap ricotta cheese for low-fat cottage cheese. It works just as well.
Instead of marinara sauce, use your favorite meat sauce with ground beef or sausage.
Add sauteed mushrooms, roasted bell peppers or spinach to the ricotta filling for extra nutrition.
Sprinkle the eggplant with a little crushed red pepper flakes when making the rollatini for a spicy kick.
Don't want to roll the eggplant? Assemble the casserole in layers of grilled eggplant, ricotta, mozzarella and marinara. Continue this manner with a final sprinkle of sauce, mozzarella and parmesan.
Storage and Freezing
Store leftover eggplant rollatini covered with foil in the refrigerator for up to 5 days.
Make-Ahead Version: You can freeze the assembled (but not baked) rollatini in a casserole dish, wrapped in freezer paper, for up to 3 months. Bake it straight from the freezer, covered loosely with foil at 350° for about 50 minutes to one hour. Remove the foil at about the 40-minute mark to brown the cheese.
You can freeze a baked casserole and reheat it as described above, or thaw and reheat in a 350° oven for about 20-25 minutes.
FAQs
Is eggplant involtini healthy?
This recipe has a balanced blend of protein, carbs and fat. Because there's no pasta, it qualifies as a keto recipe and can be made even healthier using low-fat or part-skim ricotta and mozzarella cheese.
How do you slice eggplant for rollatini?
Trim the stem from the eggplant and lay the vegetable on its side. Use a long, thin, sharp knife (I prefer a carving knife) and slice ¼" slices lengthwise from root to tip.
What's the difference between eggplant parm and eggplant rollatini?
Eggplant parmesan is breaded and fried, served with marinara and cheese, while rollatini is grilled, stuffed and rolled, usually served in a casserole.
We like to serve this rolled eggplant dish with extra marinara sauce and a warm crusty bread for sopping up the leftover bits on the plate. But here's a few other options:
What goes with eggplant rollatini
Buttered Noodles with Parsley
Make it a side dish to a larger meal served with chicken, beef or pork.
More Italian recipes to try:
More Mediterranean eggplant recipes to try: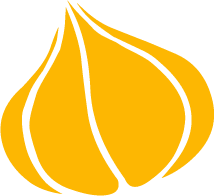 Tried this recipe? Leave a rating and review.
Your comments and shares are invaluable to me and the thousands of readers who use this site daily. If you've made the recipe, leave a star rating and review. We want to hear how you liked it.
We'd love it if you shared the recipe with your friends on social media!
Eggplant Rollatini Recipe
Tender pan grilled eggplant filled with a savory herb and cheese blend topped with your favorite marinara. Makes a great vegetarian main or delicious side dish.
INGREDIENTS:
2

medium

eggplant

1

tablespoon

olive oil

15

ounces

ricotta cheese

I used whole milk; can substitute skim or cottage cheese.

1

cup

low-fat, part-skim mozzarella

shredded, divided

½

cup

parmesan cheese

grated, divided

1

large

egg

½

teaspoon

kosher salt

¼

teaspoon

black pepper

1

tablespoon

fresh basil

chiffonade; or 1½ teaspoons dried

1½

teaspoons

fresh oregano

chopped; or ¾ teaspoon dried

2

teaspoons

fresh mint

chopped; or 1 teaspoon dried

½

teaspoon

fresh lemon zest

2

cups

marinara sauce
DIRECTIONS:
Preheat the oven to 375°. Spray a 2-quart casserole dish with vegetable spray and set aside.

Cut the stems and heel of the eggplant, then slice the eggplant into ½" thick slices from root to tip.

Place the slices on a wire rack sitting on a sheet pan. Sprinkle with kosher salt and let sit for 15 minutes. Flip the eggplant, sprinkle the other side with salt and sit for another 15 minutes. Rinse the salt off the eggplant, then blot dry thoroughly with paper towels.

Heat a large griddle pan over medium-high heat. Add the olive oil and turn the pan to coat with the oil. Working in batches, lay the eggplant onto the hot grill pan and cook on one side for 4-5 minutes until tender and grill marks appear. Flip the eggplant and cook for another 4-5 minutes. Transfer the grilled eggplant to a sheet pan while you continue cooking the rest.
For the Cheese Filling:
Make the filling while the eggplant rests with the salt (step 3). Combine the ricotta cheese, ½ cup mozzarella, ¼ cup parmesan, the egg, fresh herbs, lemon zest, salt and pepper in a medium bowl. Stir to combine.
Assemble the rollatini
Spoon ½ cup of marinara sauce into the bottom of the casserole dish and spread it with a spoon.

Lay a slice of eggplant (short end facing you) on a work surface. Add a mounded tablespoon of ricotta filling about 1½" from the bottom of the eggplant carefully fold the bottom over the filling, and continue rolling the eggplant up into a tight roll. Transfer the eggplant to the casserole dish and continue until you've used all the eggplant and filled the container.

Spoon the remaining marinara over the tops of the rollatini. Garnish with remaining Mozzarella and Grana Padana. Bake uncovered for 20-25 minutes or until bubbly and fragrant.

Let the dish sit for 5-10 minutes before serving. Serve with extra marinara sauce, cheese and chopped basil.
NOTES:
Leftovers can be kept tightly covered in the refrigerator for up to 3 days. Reheat in the microwave or a 350° oven for 10-15 minutes.
Can be served as a vegetarian main course, or side dish.
NUTRITION:
Calories:
304.13
kcal
|
Carbohydrates:
17.07
g
|
Protein:
19.02
g
|
Fat:
18.87
g
|
Saturated Fat:
10.13
g
|
Polyunsaturated Fat:
1.09
g
|
Monounsaturated Fat:
6.14
g
|
Trans Fat:
0.003
g
|
Cholesterol:
85.05
mg
|
Sodium:
920.68
mg
|
Potassium:
716.5
mg
|
Fiber:
6.07
g
|
Sugar:
8.95
g
|
Vitamin A:
956.19
IU
|
Vitamin C:
9.37
mg
|
Calcium:
415.12
mg
|
Iron:
1.88
mg
"Pin It" For Later!