My green chili stew is a hearty, flavorful pork stew made with chunks of pork shoulder, Hatch green chiles, roasted poblano peppers, tomatillos and potatoes in a rich, savory sauce. The recipe takes about 2 hours from start to finish and makes the best green chili pork stew you've ever had.
My first experience with this green chili was when I visited my friend, Nola out in Colorado. Every time we've made a point to go out for a "bowl of green" at least a few times during our girls' trip.
The Southwestern flavors are incomparable and the savory green chile broth can clear your sinuses.
This version is a little different than those because, besides the pork stew meat, potatoes and green chiles, I add tomatillos for acidity and freshness and reduce the amount of chicken stock to get a saucier, gravy-like quality.
When craving a warm, meaty, satisfying meal, this green chili stew is at the top of my list. The flavors and textures meld together in a perfect balance of meat and potatoes, mild and spicy green chiles and fresh tomatillos.
I serve bowls of this hearty green chili with fresh cilantro, dollops of sour cream and wedges of green chile cornbread for a meal that everyone enjoys.
Why this recipe works:
It's a one-pot meal that's easy to make, and the stovetop does most of the heavy lifting.
It's naturally gluten-free.
Most green chile stew recipes tend to be watery, but this one isn't. The tomatillo and green chile sauce reduces to a gravy-like consistency, which we love.
The recipe makes a big pot of New Mexico pork stew.
You can make it a day or two ahead of time… and it gets even better after resting overnight.
Ingredients:
Pork Shoulder – Also known as Boston Butt, pork shoulder is a tough but inexpensive cut of meat well suited for braising. The cubes of pork get fork-tender during their long simmer.
Olive Oil – For browning the pork stew meat, you could also use Canola or vegetable oil.
Kosher Salt – I prefer Diamond Crystal to Morton's as the flakes are less salty by volume. If you have Morton's salt, cut the measurement by about ¼.
Black Pepper – Best if freshly ground.
Onion – I used a yellow onion, but white onions work as well.
Celery – acts as an aromatic.
Garlic – I recommend fresh garlic cloves (not pre-minced garlic).
Paprika – You can use sweet or smoked paprika for this pork stew.
Chili Powder – Use your favorite chili powder or blend.
Cumin – gives the green chili pork stew a smoky flavor.
Dried Oregano – I don't use fresh oregano as it can be too strong and overpower the flavors of the green chili.
Roasted Poblano Peppers – Poblano peppers are mild chiles with very little spice. I char and peel the skin, then chop the green chiles for the pork stew recipe.
Fire-Roasted Hatch Green Chiles – can be mild to spicy and are famously grown and roasted in Hatch, New Mexico. If you can't find these green chiles at your store, you can order them here (I'm not an affiliate; just a fan). Or substitute Anaheim peppers or other fire-roasted chile peppers. I used medium spicy Hatch chiles for this recipe, but you can use mild for less heat.
Tomatillos – are native to Mexico and look like a small green tomato with a papery husk. They are mild and slightly acidic and add a fresh pop to the green chile pork stew.
New Potatoes – No need to peel the spuds; new potatoes have a very thin skin. I used Dutch Baby potatoes for this batch of green chili stew.
Cilantro – Cilantro adds an herbal freshness to the pork stew. Add it just before serving.
Directions:
Season the chunks of pork with salt and pepper.
Heat a large Dutch oven over medium-high heat and add the olive oil. Brown the pork chunks on all sides, working in 2-3 batches (so they don't crowd the pot).
Add the onions, celery and garlic and saute until the vegetables are tender.
Stir in the paprika, chili powder, cumin and oregano and cook, stirring regularly, for 4-5 minutes or until most of the excess liquid has evaporated.
Add the roasted poblano peppers, Hatch green chile peppers and tomatillos, then stir in the chicken stock. Bring the pot to a boil, then reduce the heat to a low simmer and place the lid on it so it's slightly askew and steam can escape.
Simmer for one hour, add the diced potatoes and simmer for 30 minutes more with the lid askew.
Remove the pork stew from the heat and stir in the chopped cilantro. Serve with extra cilantro and sour cream if you'd like.
Pro-Tips:
I used medium-spice fire-roasted Hatch chiles for this pork stew meat recipe, giving the flavor a noticeable tingle on the tongue but not overwhelming heat. If you have diners that don't like it spicy, use mild green chiles.
You can also make this pork stew using all poblano chiles and add 1-2 serrano peppers or jalapenos for spice. If you don't have them, substitute them with ½-1 teaspoon of cayenne pepper (depending on how spicy you want the stew).
Variations:
Substitute a 29-ounce can of white kidney beans for the potatoes for more fiber (don't drain the beans – the liquid will add body to the sauce).
Use chipotle chile powder instead of regular chili powder for an even more smoky flavor, or add a minced chipotle pepper in adobo sauce for a spicier pork stew.
You can use a cup of mild tomatillos salsa if you can't find fresh tomatillos in your market.
FAQs
What is a New Mexico Green Chile?
The chile is the same variety as an Anaheim chile, but when grown in the specific Hatch region of New Mexico, the climate and terroir give the chiles the unique aroma and flavor they are renowned for.
What is the history of green chile stew?
Though I haven't found documentation, I suspect the original green chile stew was likely created sometime after Hernán Cortés and a group of Spanish soldiers conquered Mexico in 1521. The Spaniards brought chicken, pork and beef, while the Mexicans provided green chiles and potatoes. It's was only a matter of time before some industrious cook put them together in this pork stew.
Purists simply add a flurry of fresh cilantro and perhaps a spoonful of sour cream fo the green chili stew, but I have a few suggestions:
Other garnishes:
Sliced Avocado
Shredded Cheddar or Monterey Jack Cheese
Diced tomatoes
Sliced green onions
A squeeze of lime over the bowl for a bright acidity.
Traditionally, green chili is served with warm flour tortillas to dunk. You could also try it with skillet cornbread or drop biscuits to sop up all the savory goodness.
What goes with green chile pork stew?
Cold cerveza (that's Mexican for beer!)
Chilled Gewürztraminer or Viognier – sweeter wines are a natural pairing for spicy foods.
Simple Green Leaf Salad – to cut through the richness of the stew and cleanse the palate.
Hatch Green Chili Bread – This is a sweet bread that's loaded with green chiles.
What our tasters said:
"I love how thick and meaty it is and the heat level makes my whole mouth tingle." – Abbey
"This is really delicious. So flavorful and spicy, but not too spicy." — Scott
"I love the taste of the sauce, it's almost like a gravy but with a kick. The meat and potatoes are a good neutral for the spice of the green chiles." — James
More pork stew meat recipes: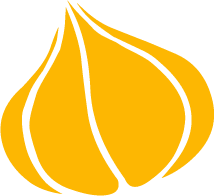 Tried this recipe? Leave a rating and review.
Your comments and shares are invaluable to me and the thousands of readers who use this site daily. If you've made the recipe, leave a star rating and review. We want to hear how you liked it.
We'd love it if you shared the recipe with your friends on social media!
Green Chili Stew
Make a big pot of green chili simmered with savory chunks of pork and potatoes to feed the whole family. This rich, hearty green chili is perfect to warm you up on a cold day.
SPECIAL EQUIPMENT:
6-8 quart Dutch oven with lid

mini food processor
INGREDIENTS:
3

pounds

boneless pork shoulder

Boston Butt, cubed into bite size pieces

2

teaspoons

kosher salt

divided

½

teaspoon

black pepper

1

tablespoon

olive oil

1

large

yellow onion

chopped, about 1 cup

1

stalk celery

chopped

2

large cloves

garlic

minced

2

teaspoons

cumin

1½

teaspoons

chili powder

1

teaspoon

paprika

1

teaspoon

oregano

4

cups

chicken stock from rotisserie chicken

or low-sodium broth

1

cup

fire-roasted hatch chiles

peeled, seeded and diced

3

poblano peppers

roasted, peeled, seeded and diced

½

pound

tomatillos

husked

½

pound

small yellow potatoes

cut into bite-sized pieces

½

cup

fresh cilantro

chopped
DIRECTIONS:
Trim the excess fat and fat cap from

3 pounds boneless pork shoulder

. Dice the meat into bite sized chunks, about ¾"-1″. Season with 1 teaspoon kosher salt and

½ teaspoon black pepper

.

In a large (6-8 quart) Dutch oven, heat

1 tablespoon olive oil

over medium high heat. Brown the pork in the pot in batches.

Add

1 large yellow onion

, chopped,

1 stalk celery

, chopped and

2 large cloves garlic

, minced. Cook for 3-5 minutes until the vegetables are softened and aromatic.

Stir in

2 teaspoons cumin

,

1½ teaspoons chili powder

,

1 teaspoon paprika

,

1 teaspoon oregano

and cook for an additional 3-5 minutes until the pork is very fragrant and most of the liquid has evaporated.

While the pork simmers, cut

½ pound tomatillos

into quarters and transfer to a mini food processor. Pulse several time until finely chopped.

Add

1 cup fire-roasted hatch chiles

,

3 poblano peppers

and the chopped tomatillos to the pot and stir to combine. Pour

4 cups chicken stock from rotisserie chicken

into the stew and bring to a boil. Reduce the heat to a simmer and cover the pot with the lid set askew so that steam can escape. Simmer the stew for about one hour.

Add

½ pound small yellow potatoes

and the remaining teaspoon of kosher salt. Simmer for half an hour with the lid slightly askew, stirring occasionally to prevent the bottom of the pot from scorching.

Stir in

½ cup fresh cilantro

before serving.
NUTRITION:
Calories:
311.86
kcal
|
Carbohydrates:
14.73
g
|
Protein:
42.8
g
|
Fat:
8.96
g
|
Saturated Fat:
2.4
g
|
Polyunsaturated Fat:
1.45
g
|
Monounsaturated Fat:
4.25
g
|
Trans Fat:
0.03
g
|
Cholesterol:
102.06
mg
|
Sodium:
435.57
mg
|
Potassium:
1153.68
mg
|
Fiber:
3.05
g
|
Sugar:
4.51
g
|
Vitamin A:
712.48
IU
|
Vitamin C:
73.82
mg
|
Calcium:
48.65
mg
|
Iron:
3.15
mg
"Pin It" For Later!