Oven Roasted Fall Vegetables
I love easy fall vegetable recipes like this — that use whatever seasonal root vegetables, winter squash and fresh herbs I have on hand. It's a quick, savory roasted root vegetable side dish that's so simple to make, you can't really call it a recipe. Follow these steps for the best sweet, caramelized, tender oven roasted root veggies to go with any main course and make this 15 minute creamy vegetable soup with any leftovers.
This post has been updated for content and photos since its original publication in 2014.
The recipe is more of a method of cooking than a verbatim list of specific ingredients and it's so easy to make.
Any combination of fall root vegetables like carrots, potatoes, turnips, parsnips and onions would all be good choices for oven roasted veggies.
For broader appeal, I also like to throw in some winter squash, like delicata, acorn or butternut squash and a few unusual root vegetables like fennel for a sweet anise flavor or celeriac (which does taste like celery).
The best part of this is that you can scale this recipe, depending on the number of diners you have and what else you're serving with this roasted veggie side dish.
Which veggies to use for roasted fall vegetables?
Carrots
Turnips
Parsnips
Potatoes (I like bite-sized Dutch Baby potatoes)
Sweet Potatoes
Rutabagas
Beets
Delicata Squash
Acorn Squash
Butternut Squash
Onions (Red, Yellow, Sweet)
Shallots
Fennel
Use whatever you have on hand and trust me, it'll be good.
Tips for preparing the root vegetables and squash:
Look at the vegetables you're using and decide how you want to cut them. If most of the veggies are round, I like to keep that vibe going, by cutting the carrots into coins, the potatoes into rounds and even keeping the delicata squash in circles. (Note: if you're using larger squash, you won't be able to do that, so don't worry about it.)
Cut the vegetables into roughly the same size or thickness to ensure that they roast evenly and are done cooking at the same time.
To scoop seeds from a round of delicata squash, I use a melon baller.
Figure about 1/2 to 3/4 pound of root vegetables per person. Leftovers can be reheated or if you have household members who don't like roasted vegetables the second day (I'm speaking about Scott, my husband, here) use them in soups, stews or casseroles.
Olive oil and a hot oven are key for roasting veggies
In order to get that sweet caramelization on the squash and root vegetables, they need to be tossed in some type of fat and roasted at a fairly high heat. (Roasting by definition means your cooking at temperatures over 400° F, while baking is typically done from 300°F to 375°F).
Olive oil is a heart healthy choice that will help everything from the potatoes and fennel to carrots and delicata squash achieve a crusty, golden browned bliss on the outside, while being tender and flavorful on the inside.
How to roast fall root vegetables and squash
Cut the root vegetables (like carrots, potatoes, or sweet potatoes, fennel and squash) into pieces that are about the same size and thickness. If using delicata squash, cut into 1/2 to 3/4″ rounds and scoop out the seeds.
Transfer the vegetables to a half sheet pan or multiple roasting pans.
Drizzle with olive oil and sprinkle with herbs and seasonings.
Toss to coat the vegetable with the oil and flavorings.
Spread the vegetables into a single layer and roast at high heat (450°) for 15-20 minutes.
Flip the vegetables with a spatula and continue to cook for an additional 10 minutes or until the vegetables are tender, caramelized and golden.
What are the best seasonings for roasted fall vegetables?
The sky is the limit here. I love freshly chopped herbs, especially things like rosemary, thyme, marjoram and oregano, but they need to be used judiciously.
Rosemary
Rosemary is a tough, woody herb with a piney, floral aroma and flavor. Remove the leaves from the stem and finely chop the rosemary before adding it to the root veggies. Figure about 1 tablespoon of fresh rosemary for a half sheet pan of vegetables. If you only have dried rosemary, it's more concentrated and you can use less, about 1 1/2 teaspoons.
Thyme
Fresh thyme is lemony, fragrant and a great accent to roasted root vegetables. Use about a tablespoon of thyme for a half sheet pan of vegetables and about half that amount if you're using dried thyme. Strip the leaves from the stems and give them a rough chop before adding to the veggies.
Marjoram
This herb is similar to oregano, but a bit sweet and more delicate. You can use fresh marjoram (1 tablespoon to half a sheet pan or 1 1/2 teaspoons for the dried version of the herb).
Oregano
I love fresh oregano, for its intense woodsy flavor, but the fresh herb is potent. Use about 1 1/2 teaspoons of freshly chopped oregano for a half sheet pan of roasted fall vegetables and squash.
Additional seasonings for roasting root vegetables and squash
Garlic
Look, I love garlic as much as the next person (hello — my website is Garlic & Zest), but if you toss the root vegetables with raw garlic and then roast them at a high heat for 30 minutes — the garlic will burn and taste bitter. If you want to add garlic, I'd toss it in during the last 5-6 minutes of roasting, so the flavors have time to bloom without burning.
Crushed Red Pepper Flakes
If you like a little spice in your food, tossing in a bit of crushed red pepper flakes will add the heat you crave. Figure about 1/4 teaspoon for a half sheet pan. That's enough to get a little tingle without overwhelming the natural flavor of the vegetables.
Kosher Salt
Kosher salt is my go-to seasoning for most of my cooking recipes. It's different from iodized salt with a softer flavor and flakier texture. Kosher salt is different from fancy sea salts, which are usually reserved for finishing a dish with a flaky crunch.
There are two main brands of Kosher salt: Morton's and Diamond Crystal — and they don't behave the same way. Morton's is denser (and thus, saltier by volume) Diamond Crystal is flakier, (and consequently, less salty by volume).
For a half sheet pan of roasted fall vegetables, use 1/2 teaspoon of Morton's or 1 teaspoon of Diamond Crystal.
Freshly Cracked Black Pepper
If you've got a pepper mill, use it. Freshly cracked black pepper is sharper, more fragrant and flavorful than the stuff that's been sitting in that shakeable tin for the last 6 months. I buy large cannisters of Tellicherry peppercorns from Costco and keep my pepper grinder filled at all times. Incidentally, if you're looking for the best pepper grinders, I've had my Peugeot for 20 year and it's still a champ.
Dried Spice Blends
If you have dried seasoning blends in your pantry, feel free to use them here. You can go with anything from Herbes De Provence or Italian seasoning, to BBQ rubs and other ethnic blends. It's about what you like. Figure about 2-3 teaspoons of dried spices for a half sheet pan of roasted root veggies.
FAQ's
How do you reheat the roasted root veggies?
Heat the oven to 350°. Spread the vegetables on a sheet pan and heat for about 10 minutes. Note: you can reheat them in the microwave as well, but they'll lose their crispy edges. You could also reheat them in an air fryer for 2-3 minutes.
How long will the fall vegetables last in the refrigerator?
They should be fine for up to 5 days, but the longer they sit, the less firmness and texture they'll have.
What can I do with leftover root vegetables?
Reheat them until they're crispy and add to a fall salad.
Add to soups, stews or casseroles.
Reheat them in a frying pan with a teaspoon or two of olive oil, toss with crispy bacon and top with a fried egg for a root vegetable hash breakfast.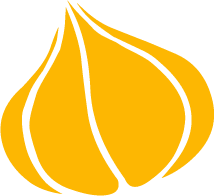 Tried this recipe? Leave a rating and review.
Your comments and shares are invaluable to me and the thousands of readers who use this site daily. If you've made the recipe, leave a star rating and review. We want to hear how you liked it.
We'd love it if you shared the recipe with your friends on social media!
Savory Oven Roasted Fall Root Vegetables
This blend of savory root vegetables (like carrots, baby potatoes, delicata squash and fennel) is just the start of many quick and easy variations you can make. Use this simple method and any combination of veggies and seasonings you like.
INGREDIENTS:
1

delicata squash

sliced into 3/4 inch rounds, seeded

1

fennel bulb

chopped into 3/4 inch pieces

6

large

carrots, sliced into 1/2″ coins across the bias

I found purple, white and orange carrots at Trader Joes

1

pound

dutch baby potatoes

halved

1

tablespoon

fresh rosemary

chopped

1

tablespoon

fresh thyme

chopped

4-5

tablespoons

olive oil

1

teaspoon

kosher salt

¾

teaspoon

freshly ground black pepper
DIRECTIONS:
Preheat oven to 450 degrees.

Line a half sheet pan or multiple smaller baking sheets with parchment paper. Divide vegetables amongst the baking sheets and coat each with the olive oil. Sprinkle each with the rosemary, thyme salt and pepper.

Toss with your hands until vegetables are coated with olive oil, herbs and spices. Arrange vegetables in a single layer (I like to put the cut sides down on each baking sheet. Roast in the oven for 15-20 minutes. Use a spatula to flip the vegetables and continue to roast for 10 minutes more.

Taste for seasoning and adjust as necessary.
NUTRITION:
Calories:
158
kcal
|
Carbohydrates:
22
g
|
Protein:
3
g
|
Fat:
7
g
|
Saturated Fat:
1
g
|
Polyunsaturated Fat:
1
g
|
Monounsaturated Fat:
5
g
|
Sodium:
349
mg
|
Potassium:
740
mg
|
Fiber:
5
g
|
Sugar:
4
g
|
Vitamin A:
9886
IU
|
Vitamin C:
26
mg
|
Calcium:
60
mg
|
Iron:
1
mg
Pin it for later!