Roasted Spaghetti Squash with Marinara
I have to admit to a "Worst Cooks In America" moment. I recently made the most atrocious dish. It's not the recipe I'm sharing today – no, this Roasted Spaghetti Squash with Marinara is really tasty. I'll get to it in a moment.
My de-sgust-atory adventure started this weekend when I bought a huge bunch of rainbow chard at the market. I made a simple saute of the greens and stems in a little olive oil, with some garlic, red pepper flakes and a squeeze of lemon. So far so good.
Actually, it was very good. Very mild flavor with a faint earthy, almost beet-like finish. We had it with a turkey breast and some spicy curried cauliflower. It was delicious.
Here's where I got into trouble. Yesterday, I was rooting through the fridge, looking for inspiration, and I saw the leftover containers of chard and cauliflower.
Remembering how much I'd enjoyed them, I wondered how they would be in a soup — together. I decided to find out and put them into a blender with some chicken stock to make a curried cauliflower and chard soup. I served it to myself for lunch.
It was smooth and creamy. I could taste each of the vegetables distinctly. The curry and spices added heat. It was a deep forest green color. It reminded me of pond scum and it was revolting.
I managed to finish a bowl of it by telling myself it was very healthy for me and I shouldn't waste food — but it was vile. Anyway, I promise not to inflict that kind of suffering onto you.
On the other hand, this roasted spaghetti squash is quite good — made even better with homemade marinara sauce and a sprinkling of parmesan cheese. This is also so simple, I can hardly call it a recipe. It's more like giving yourself an opportunity to enjoy a glass of wine while your dinner cooks. Try it, you'll see what I mean.
It's also a perfect side dish with chicken or pork. For anyone following low-carb diets (like me) or anyone avoiding gluten, spaghetti squash is a real winner. It satisfies the craving, without leaving you feeling heavy or bloated. Love it!
Like some healthy meatballs with your spaghetti squash? Try these Healthy, Saucy Chicken Meatballs.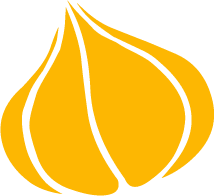 Tried this recipe? Leave a rating and review.
Your comments and shares are invaluable to me and the thousands of readers who use this site daily. If you've made the recipe, leave a star rating and review. We want to hear how you liked it.
We'd love it if you shared the recipe with your friends on social media!
Roasted Spaghetti Squash with Marinara
Low-carb spaghetti – you bet! Spaghetti squash is light, but filling and goes great with your favorite marinara sauce.
INGREDIENTS:
1 3-4

pound

spaghetti squash

2-3

tablespoons

olive oil

salt & pepper to taste

3

cups

marinara sauce
DIRECTIONS:
Preheat oven to 375℉. Cover a sheet pan with parchment paper, set aside.

With a very sharp knife, slice the spaghetti squash in half lengthwise. Scoop out the seeds and any excess fibers with a spoon.

Rub oil onto the flesh of each squash.

Place squash, flesh side down on the baking sheet.

Roast for 45 minutes or until skin is puckered and flesh is soft.

Remove from oven and set aside until squash is cool enough to handle. With a fork, run the tines through the flesh both vertically and horizontally to break it up and separate the strands.

Transfer to a serving dish and serve with homemade marinara from this site, or your favorite spaghetti sauce.
NOTES:
I make large batches of marinara sauce (link below) and freeze portions of it in plastic storage bags, so it's always ready to go. Any good spaghetti sauce would work!
NUTRITION:
Calories:
243
kcal
|
Carbohydrates:
42
g
|
Protein:
5
g
|
Fat:
8
g
|
Saturated Fat:
1
g
|
Sodium:
1044
mg
|
Potassium:
1098
mg
|
Fiber:
9
g
|
Sugar:
20
g
|
Vitamin A:
1340
IU
|
Vitamin C:
22.4
mg
|
Calcium:
128
mg
|
Iron:
3.3
mg
"Pin It" For Later!