Oven-Roasted Harissa Chicken
The marinade for this rich harissa chicken recipe is made with dried spices, red chiles and Greek yogurt. Marinate the chicken overnight for the best results. The next day, roast the chicken until it's cooked through. This easy dinner takes a little planning, but the results are worth it.
I'm kind of in a funk right now. Every time I sit down to write, I get distracted, or think that my theme is trite and not worthy of the keystrokes it takes to choke out another sentence. Even for something as amazing as this Oven-Roasted Harissa Chicken.
Is that weird? Take this oven-roasted harissa chicken. When I made it (using the recipe from Ottolenghi, The Cookbook) I was utterly swooning. I was giddy with the aromas and having serious, caveman-esque fantasies about devouring one of these succulent thighs.
Then I sat down to write about it — and nothing. I couldn't get the words out. They all sounded overdone. Writer's block? Maybe. Thing is, I've come back to this post four or five times now and I'm still having the same issue. It can't be the subject matter — I mean this chicken is tender and meaty with a little heat. It's what my love child would taste like in chicken form. Too graphic?
Ingredients for the harissa marinade and chicken:
Roasted Red Pepper
Whole Coriander Seeds
Whole Cumin Seeds
Whole Caraway Seeds
Olive Oil
Yellow Onion
Garlic
Mild Fresh Red Chiles
Crushed Red Chile Flakes
Lemon Zest & Juice
Tomato Paste
Kosher Salt
Greek Yogurt
Red Onion
Lemon Slices
Chicken Thighs
Cilantro
Well, I suspect you'd have a similar reaction. And unlike so many chef-y recipes that go on for four pages, this one is do-able even in my little kitchen. Make the harissa marinade the night before and let the chicken pieces soak in it. The yogurt helps to tenderize the chicken and the bell pepper, chilies and spices give it a tangy heat.
The next day, place the chicken on a large rimmed baking sheet. Sprinkle with some thinly sliced red onion and fresh lemon and roast.
Roasting harissa chicken:
After the chicken has marinated overnight, preheat the oven to 425° F.
Arrange the chicken thighs on a large, rimmed baking sheet.
Scatter with slices of red onion and sliced lemons.
Roast for 5 minutes.
Reduce the oven temperature to 350° F and cook for an additional 12-15 minutes.
Turn on the broiler and broil the tops for 2-3 minutes just to get some color.
Transfer to a platter and sprinkle with cilantro leaves.
And look at the result. I mean, it's gorgeous, right? And the aroma!!! If it were up to me, this would be a scratch-n-sniff website! Limitations of technology…
What to serve with roasted harissa chicken:
Steamed Jasmine Rice
Couscous
Crispy Roasted Potatoes
Buttered Noodles
More chicken thigh recipes: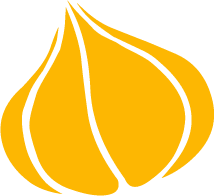 Tried this recipe? Leave a rating and review.
Your comments and shares are invaluable to me and the thousands of readers who use this site daily. If you've made the recipe, leave a star rating and review. We want to hear how you liked it.
We'd love it if you shared the recipe with your friends on social media!
Oven-Roasted Harissa Chicken
The yogurt marinade tenderizes the chicken and gives it a wonderful flavor!
INGREDIENTS:
1

red bell pepper

¼

teaspoon

coriander seeds

¼

teaspoon

cumin seeds

¼

teaspoon

caraway seeds

½

teaspoon

olive oil

¼

yellow onion

coarsely chopped

3

cloves

garlic

coursely chopped

2

mild fresh red chilies

seeded and coarsely chopped

⅛

teaspoon

red chili flakes

zest and juice of one lemon

1 ½

teaspoons

tomato paste

1

teaspoon

kosher salt

2

tablespoons

Greek Yogurt

6

chicken thighs

bone in, skin on, trimmed of excess fat

1

lemon

thinly sliced into 6 rounds.

1

small

red onion

peeled and thinly sliced into wedges

¼

cup

cilantro

leaves for garnish
DIRECTIONS:
Preheat oven to 400 degrees. Place whole bell pepper on a baking sheet and cook for 25 minutes or until skin blackens and flesh is tender. Remove from the oven and slip into a small paper bag. Roll up the end of the bag and let the pepper steam.

In a small skillet toast the coriander, cumin and caraway seeds until fragrant, and beginning to sizzle and pop, about 3-4 minutes. Transfer to a mortar and pestle or spice grinder and grind or pulse to a powder.

Heat the oil in a frying pan over medium heat and add the onion, garlic and fresh chilies. Cook 6-8 minutes until fragrant and slightly browned.

Peel the skin and remove the seeds from the bell pepper. Add the bell pepper flesh to a blender. Add the spices, the onion mixture, red pepper flakes, lemon juice and zest, tomato paste and salt.

Pulse until well combined. Pour the mixture into a bowl and add the Greek yogurt and stir.

Place the chicken thighs in a gallon zip-top baggie. Add the harissa mixture. Squeeze most of the air out of the baggie and seal it. Work the harissa and chicken together until the thighs are well coated. Refrigerate overnight.

Preheat the oven to 425.

Place the chicken thighs, well spaced, on a large baking sheet. Scatter the onion pieces over and around the chicken. Top each chicken thigh with a slice of the lemon and roast for 5 minutes. Reduce the oven temperature to 350 and cook for another 12-15 minutes, until the chicken is almost cooked. Then, place it under the broiler for 2-3 minutes to give it extra color and cook it through completely. Sprinkle with fresh cilantro just before serving.

Delicious with jasmine rice, couscous or crispy roasted potatoes.
NUTRITION:
Calories:
359
kcal
|
Carbohydrates:
2
g
|
Protein:
30
g
|
Fat:
24
g
|
Saturated Fat:
6
g
|
Cholesterol:
118
mg
|
Sodium:
804
mg
|
Potassium:
370
mg
|
Sugar:
1
g
|
Vitamin A:
495
IU
|
Vitamin C:
27.5
mg
|
Calcium:
28
mg
|
Iron:
1.8
mg
"Pin It" For Later!
SaveSaveSaveSave