When you find yourself with an abundance of prickly pears, you want to put those magenta-hued tunas to good use. This easy prickly pear margarita recipe is sweet, light, and fun to sip.
What are prickly pears?
Prickly pears are a cactus fruit, specifically from the Nopal cactus. The hairy, prickly fresh fruit are called tunas, and they have a juicy pantone pink interior with a soft taste that's a cross between watermelon, raspberry and bubble gum.
The flavor and sweetness are feint and require a slight acidity to reach their full potential.
For the prickly pear margarita, I do this by making prickly pear syrup, which is quick and easy to do and makes an ample amount for lots of prickly pear drinks and cocktails.
The syrup lasts for weeks in the refrigerator and can even be frozen into ice cubes, so you can enjoy a prickly pear margarita long after the season is over.
Folks, Florida is HOT. Steamy. Sticky. And unless you're wearing a bathing suit, in a pool with a cold drink you will MELT.
I've lived here a long time, and this is the truth.
Luckily, I have a host of margarita and other tropical drink recipes which keep us refreshed and relatively hydrated despite the surface-of-the-sun conditions. The backyard pool helps too.
My latest obsession in poolside libations is this margarita recipe made with prickly pear. I love the alacrity of the color, the softly sweet and tangy flavor and the simplicity of the recipe.
These bright pink margaritas are also quite thirst-quenching and the perfect beverage for backyard barbecues and weekends at the beach or lake.
Why you'll love prickly pear margaritas
You can make prickly pear syrup in advance, so the drinks take no time at all to make.
Despite appearances, it's not a candy-sweet drink. The flavor is wonderfully balanced with a citrusy finish from Cointreau and lime juice.
The electric pink color the prickly pear gives this cocktail will make you feel like a kid.
You can make a prickly pear margarita by the glass or pitcher (for a crowd). How convenient.
Ingredients for prickly pear margarita recipe
Tequila Blanco
Lime Juice
Cointreau
Ice
Rimming Salt
Garnish
How to make a prickly pear margarita
Rim the glass with margarita salt.
Add ice to a cocktail shaker, followed by tequila, prickly pear syrup, Cointreau and lime juice.
Seal with the lid and shake vigorously for 30 seconds or until the shaker is icy cold.
Fill the glass with fresh ice and strain the prickly pear margarita into the glass.
Garnish with a lime slice.
All margarita recipes start with a salt rim, and this prickly pear version is no different.
However, I do have a tip (which is genius) for getting the margarita salt to stick to the rim. (Oh, and incidentally, you can use kosher salt if you don't have margarita salt. It's the same thing. Really.)
How to make margarita salt really stick to the rim of your glass
My husband, Scott, has a trick for making the salt stick to the edge better than the traditional methods—his secret—is agave nectar.
Most recipes will have you dipping a glass into water or running a lime wedge around the rim to moisten it and help the rimming salt stick.
The trouble is the salt doesn't hold. It usually begins to drop after your first sip and doesn't last through the whole cocktail.
Scott uses a pastry brush to "paint" the glass rim with agave syrup. It's sticky and has staying power in a way that water or lime juice doesn't (and hey, tequila is made from agave, so it's not a stretch).
What's the best tequila for prickly pear margaritas?
I recommend tequila blanco because it has a neutral color that doesn't detract from the bold hue of the prickly pear.
You could also use reposado tequila, but I reserve añejo for sipping on its own.
I used Teremana, a small batch tequila made in Mexico's Jalisco highlands for this prickly pear margarita. However, you can use whatever brand you prefer. It's your drink, after all.
FAQs
What if I don't have Cointreau?
You can substitute Triple Sec, Grand Marnier or another orange liqueur.
Can I make prickly pear margaritas by the pitcher in advance?
Yes. Mix all ingredients (except the ice) into a pitcher and stir well. Refrigerate for several hours. Serve in prepared margarita glasses. (I have measurements in the recipe card for making a batch of 8 margaritas at a time).
How can I make my prickly pear margarita spicy?
Add 2-3 thin jalapeno slices to the shaker and lightly muddle them before adding the rest of the ingredients.
More refreshing cocktails to try: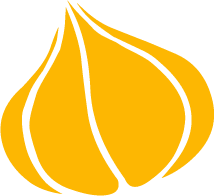 Tried this recipe? Leave a rating and review.
Your comments and shares are invaluable to me and the thousands of readers who use this site daily. If you've made the recipe, leave a star rating and review. We want to hear how you liked it.
We'd love it if you shared the recipe with your friends on social media!
Prickly Pear Margarita
There's nothing wrong with your eyes.This startling neon pink cocktail is a prickly pear margarita. Made with prickly pear simple syrup, tequila blanco, fresh lime juice and Cointreau. It's easy to make this refreshing prickly pear margarita recipe by the glass or by the pitcher.
INGREDIENTS:
FOR EACH PRICKLY PEAR MARGARITA:
2

ounces

tequila blanco

1

ounce

prickly pear syrup

¾

ounces

fresh squeezed lime juice

½

ounces

Cointreau

ice
TO MAKE A PITCHER OF 8 PRICKLY PEAR MARGARITAS
FOR THE RIM:
agave

margarita salt

slice of lime
DIRECTIONS:
TO MAKE A PRICKLY PEAR MARGARITA BY THE GLASS:
Use a pastry brush to brush the rim of a margarita glass with agave syrup. Turn the glass upside down and press into the rimming salts. Set aside.

Add ice to a cocktail shaker and pour in the tequila, prickly pear simple syrup, lime juice and Cointreau.

Seal the shaker with the lid and shake vigorously for 30 seconds until the contents are icy cold and the outside of the shaker is frosty.

Add fresh ice to the rimmed glass and strain the prickly pear margarita into the glass. Garnish with a slice of lime.
TO MAKE PRICKLY PEAR MARGARITAS BY THE PITCHER:
Combine the ingredients in a 1.5 quart pitcher and stir to combine. Chill for several hours. To serve, rim individual glasses with agave and margarita salt. Fill glasses with ice and pour in the prickly pear margarita. Garnish with a slice of lime.
RECIPE VIDEO:
NUTRITION:
Calories:
256
kcal
|
Carbohydrates:
27
g
|
Protein:
0.1
g
|
Fat:
0.1
g
|
Saturated Fat:
0.02
g
|
Polyunsaturated Fat:
0.01
g
|
Sodium:
19
mg
|
Potassium:
48
mg
|
Fiber:
0.1
g
|
Sugar:
26
g
|
Vitamin A:
11
IU
|
Vitamin C:
6
mg
|
Calcium:
7
mg
|
Iron:
1
mg
Pin it for later!