Want to kick up your spiked lemonade? How about a passion fruit cocktail with vodka and soda? Doesn't that sound AH-MAZING? This passion fruit vodka soda recipe is tropical and seductive.
The easy recipe starts with my all-occasion passion fruit syrup, which has an irresistible tropical aroma and intense flavor. There's fresh lemon juice,(because we NEVER use that bottled wannabe) and this easy alcoholic quencher is finished with vodka and soda. It's a sexy, passion fruit cocktail that goes down smooth and easy and slakes your thirst, even on a scorching hot day. If you can't take a trip to the islands, this icy summer sipper is the next best thing!
We love to entertain on the back patio. Whether it's for casual cocktails, a family barbecue or summer pool party, drinks are key. I like to serve a signature cocktail along with the standard beer, wine, sparkling waters and assorted sodas. This passion fruit cocktail with vodka and soda is always a winner. It's tart, sweet and tropical with a bit of fizz… Who doesn't like that?
Ingredients for passion fruit vodka soda
About passion fruit syrup
My easy passion fruit syrup recipe is really nothing more than heating passion fruit pulp with sugar and water, cooling and straining out the seeds. I've made it both with fresh passion fruit (when I can get it) and frozen pulp (look for these brands: Goya, El Sembrador, Creative Gourmet, Farm & Function, La Fe). It makes a sultry, golden syrup that transforms a standard vodka soda into a passion fruit cocktail that's positively hedonistic.

You can make this summer passion fruit cocktail by the glass or by the pitcher (I've given instructions for both ways).
By the glass…
By the glass is simple, just pour the ingredients over a glass of ice, give it a quick stir and garnish with lemon slices or extra passion fruit pulp if you have it. Easy peasy.
…or by the pitcher
For a pitcher, the method is slightly different for two reasons.
The passion fruit cocktail with vodka needs to be cold before you pour it into the glass. If you added room temperature ingredients. to a pitcher, you'd have to add ice to get it cold… and over time, that would water down the drink. We don't want that. Instead, add the syrup, lemon juice and vodka to a pitcher and chill for at least 2 hours or overnight until very cold.
Don't add the soda to the passion fruit cocktail until the very last second… and ideally don't add it to the pitcher, but rather to the individual cocktail. If you mix all the ingredients at the same time, the effervescence from the sparkling water would dissipate and you'd have less fizz and more flat. Again, not what we want.
For Boat Drinks:
We have a spot down in the Florida Keys that's not too far from my parents house. When the family is together, we'll make a to-go lunch and fix a "pitcher" of drinks in a resealable plastic jar to keep cold in the cooler on ice.Scott drives us out to our spot, sets the anchor and everyone grabs a noodle or raft and jumps into Florida Bay.
The last person into the water is responsible for handing out the drinks (literally leaning over the transom very carefully with a filled-to-the-rim icy tropical drink) as the swimmers kick and maneuver themselves into the right spot to receive their prize.
This passion fruit vodka cocktail is perfect for that kind of enjoyment. I recommend Tervis tumblers for keeping the drink cold while you sip. A Yeti will work too, but I've always been leery about taking a $25-$50 "glass" into the water…. we've lost entirely too many personal items to the depths.
Your friends and family are gonna love this easy drinking tropical vodka soda. It's perfect for sipping on a porch swing or in a lounge chair by the pool (even a kiddie pool will do). We like this one because it's refreshing and has a kick, but not enough to make you loopy.
Here's more tropical cocktails you might like: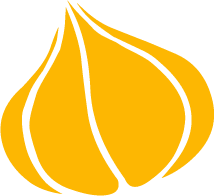 Tried this recipe? Leave a rating and review.
Your comments and shares are invaluable to me and the thousands of readers who use this site daily. If you've made the recipe, leave a star rating and review. We want to hear how you liked it.
We'd love it if you shared the recipe with your friends on social media!
Vodka Spiked Passion Fruit Cocktail
This tropical spiked lemonade is light and refreshing. Make individual cocktails or a whole pitcher to quench a crowd! If you have the pulpy passion fruit seeds, float a few in each glass to garnish.
INGREDIENTS:
2

ounces

passion fruit simple syrup

1½

ounces

lemon juice

1½

ounces

vodka

2

ounces

sparkling water
FOR A PITCHER OF VODKA SPIKED PASSION FRUIT COCKTAIL
2

cups

passion fruit syrup

1½

cups

lemon juice

1½

cups

vodka

(we like Tito's Handmade)

2

cups

sparkling water

chilled
GARNISH (optional)
sliced lemons

passion fruit pulp (seeds)
DIRECTIONS:
FOR SINGLE SERVE VODKA SPIKED PASSION FRUIT COCKTAIL
Fill a glass with ice. Add the lemon juice and passion fruit syrup. Add gin OR vodka (whichever is your preference). Top with sparkling water and garnish with passion fruit seeds and lemon slice.
FOR A PITCHER OF VODKA SPIKED PASSION FRUIT COCKTAIL
Combine the lemon juice, simple syrup and vodka in a pitcher and refrigerate until very cold about 2 hours. Add lemon slices and passion fruit pulp (seeds) for garnish if desired. Simultaneously chill the sparkling water.

When ready to serve, pour the sparkling water into the pitcher and stir to combine. Add garnishes to pitcher.

Fill 8 glasses with ice and divide the passion fruit cocktail between them. Serve.
NUTRITION:
Calories:
233
kcal
|
Carbohydrates:
13
g
|
Protein:
1
g
|
Fat:
1
g
|
Saturated Fat:
1
g
|
Sodium:
30
mg
|
Potassium:
241
mg
|
Fiber:
5
g
|
Sugar:
23
g
|
Vitamin A:
700
IU
|
Vitamin C:
33
mg
|
Calcium:
7
mg
|
Iron:
0.9
mg
Pin "Passion Fruit Vodka Soda" for later!