Perfectly Poached Chicken Breasts
Don't boil chicken breasts when simple poached chicken breasts are always tender and juicy. They're delicious to enjoy on their own with a light sauce or to use in other dishes. I'll show you the no fuss way to make this poached chicken breast recipe with boneless, skinless chicken and the light, flavorful poaching liquid that gently seasons the meat.
Why you'll love poached chicken breasts
When you think of poached chicken breasts, you might think bland and boring, but nothing could be further from the truth.
Poaching chicken lets the true flavor of the poultry shine through and the gentle cooking method ensures that the meat stays super tender and juicy every time.
I'm not blowing smoke up your skirt, this chicken is really moist… and the best part, it's ridiculously easy to make at home. Trust me. You'll love the ease and simplicity of having a few poached chicken breasts on hand for impromptu meals.
Poached chicken breasts vs. boiled chicken breast
Before we get into the recipe, I want to clarify the difference between boiled chicken breasts and perfectly poached chicken breasts.
Both poaching and boiling are moist heat cooking methods using water, other liquids or steam to cook foods. Other moist heat cooking methods include braising or even steaming foods in parchment paper.
The interesting thing is that when you're poaching anything, the water NEVER COMES TO A BOIL. The idea is to get the poaching liquid to the sweet spot and maintain it throughout the poaching process. Once you've done it and can see and taste the results, there's no going back.
To me, boiled chicken (especially the breasts) can be dry, mealy and wholly unpleasant, whereas poached chicken is super juicy and tender.
Watch the video
In the video, you can see that the chicken isn't being boiled, it's just resting in the hot (barely simmering) poaching liquid.
What's the difference between boiling and poaching?
The quick answer is the temperature of the cooking liquid and the end result (taste and texture of the poultry).
Poaching takes place at between 160° to 180° F. The simmering liquid is so gentle as to almost appear still. However, when chicken breasts are submerged in the barely simmering water, it will cook through. Gently.
Boiling brings the liquid up to 212°F and its furiously growing bubbles and rapid agitation is a sharp contrast to gentle poaching. Boiling chicken breasts, even though they're cooked in a liquid, can actually make them tough, dry and chewy. I don't know the scientific reason for this, but my experience has been that boiled chicken is rubbery, stringy and yes — dry. My advice? Boil eggs, not chicken.
What you'll need to make poached chicken breasts
Chicken breasts
Chicken broth (low sodium if using store bought)
Water
Lemon
Onion
Parsley
Whole Peppercorns
How to poach chicken breasts
Place chicken breasts in a wide, relatively shallow pan.
Add the broth and enough cold water to cover the chicken by about 2 inches.
Toss in the sliced onions, lemon, parsley and peppercorns.
Turn the heat on to medium-high and stand by. Once you see tiny bubbles along the edge of the pan, reduce the heat to a bare simmer (where you don't see any bubbles around the surface) and cover about half of the pan with the lid. Poach the chicken breasts for 10-12 minutes (depending on how large the breasts are).
How to tell when the poached chicken is cooked through
There are two methods you can use to tell when your chicken is completely poached.
Cut into the center and see if the juices run clear (it works, but it's not the best method, because the whole idea of poaching is to keep the juices IN the chicken).
Get an accurate temperature reading with a reliable instant read thermometer (should read 165°F or 74°C). (I recommend the Thermoworks Thermapen One. I'm an affiliate for them because this is the product is easy to use, instantly reliable and so convenient.
FAQ's
Can you freeze poached chicken breasts?
Yes. Cool the breasts to room temperature and pat dry with paper towels. Wrap well with freezer paper and freeze for up to 4 months.
How long will poached chicken last in the refrigerator?
When well wrapped, the chicken should keep for 4-5 days in the refrigerator.
Can I use poached chicken breasts to shred?
Absolutely!
Is poached chicken healthy?
Yes. It's lean, high in protein, low in carbs and relatively low in calories.
If I have 3 or 4 boneless skinless chicken breasts, does it take longer to poach?
No. You'll need to use a larger skillet so that they're evenly spaced in the pan (not stacked on top of each other). It may take longer for the liquid to reach the poaching temperature (when you start to see small bubbles around the edge of the pan), but the actual time to poach remains the same 10-12 minutes.
Can I poach bone-in skin-on chicken breasts or other pieces?
Yes, however, the poaching time will increase to 20 to 25 minutes. Verify on your instant read thermometer that the internal temperature reaches 165° F.
How to use poached chicken breasts
Of course, you can serve this simple poached chicken on its own with a side dish or two. However, because it's so gently seasoned, you'll probably want to pair it with something else like a simple aioli, bright fruit salsa, Italian salsa verde or even a brown gravy for dinner.
You can use poached chicken in so many ways. One of my favorites is in chicken salads recipes because the texture is slightly softer and less chewy. Use it in this waldorf chicken salad and this one with mango chutney, or this curried chicken salad recipe.
You can also use poached chicken breasts in any recipe that calls for cooked chicken or rotisserie chicken. Here are a few other ideas:
More easy chicken breast recipes: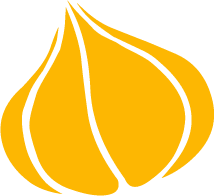 Tried this recipe? Leave a rating and review.
Your comments and shares are invaluable to me and the thousands of readers who use this site daily. If you've made the recipe, leave a star rating and review. We want to hear how you liked it.
We'd love it if you shared the recipe with your friends on social media!
Perfectly Poached Chicken Breasts
It's easy to make poached chicken breasts to use in salads, sandwiches, tacos and more. The poaching liquid only needs a few ingredients and the poached chicken comes out very tender and juicy.
SPECIAL EQUIPMENT:
1 large high sided skillet with lid

at least 4″ high and about 8-10″ wide
INGREDIENTS:
1

pound

boneless skinless chicken breasts

½

lemon

sliced

½

onion

sliced

4

sprigs

parsley

1

teaspoon

whole peppercorns

1 ½

cups

chicken stock

(low sodium if store bought)

water

enough to cover the chicken by about 1 1/2-2″
DIRECTIONS:
Place the chicken breasts in the skillet. Add the sliced lemon, onion, parsley and peppercorns. Pour the chicken stock over the chicken. Add enough water to cover the chicken breasts by 1 1/2-2″.

Turn the heat onto medium and heat the water just until you start to see a few small bubbles appear around the edges of the pan.

Turn down the heat to a bare simmer — you shouldn't have any bubbles breaching the surface of the poaching liquid. Place the lid halfway onto the skillet and poach for 10-12 minutes or until the chicken is cooked through (use an instant read thermometer to ensure it gets to 165° F.)

Transfer the chicken to a cutting board and slice or dice as needed. If you're poaching the chicken for later, let it cool for 8-10 minutes, then cover and refrigerate for up to 3 days.
RECIPE VIDEO:
NUTRITION:
Calories:
174
kcal
|
Carbohydrates:
6
g
|
Protein:
27
g
|
Fat:
4
g
|
Saturated Fat:
1
g
|
Polyunsaturated Fat:
1
g
|
Monounsaturated Fat:
1
g
|
Trans Fat:
0.01
g
|
Cholesterol:
75
mg
|
Sodium:
262
mg
|
Potassium:
573
mg
|
Fiber:
1
g
|
Sugar:
2
g
|
Vitamin A:
130
IU
|
Vitamin C:
11
mg
|
Calcium:
21
mg
|
Iron:
1
mg
Pin it for later!