Vibrant Italian Salsa Verde
Want an easy way to perk up plain proteins and vegetables? Italian salsa verde is a sure fire method to take your meals from basic to lip-smacking. This Italian style salsa verde is a fresh green herb sauce augmented with bold flavors like capers, garlic, lemon and anchovies. Make it in 5 minutes and use it on everything from salads to steaks and seafood to veggies. This all purpose parsley sauce will transform a simple chicken breast into something sublime.
What is Italian salsa verde?
Italian salsa verde is a fresh parsley sauce seasoned with pungent, briny, acidic and spicy notes. It's an all purpose sauce that's often used over very rich meats to cut the fat and add bright, unctuous flavors.
The difference between Italian salsa verde and Mexican style salsa verde
When you think salsa verde, most people immediately picture the Mexican style made from fire roasted peppers, tomatillos, cilantro and lime. But Italian salsa verde is completely different. Instead of leaning hard in one direction, the flavors in this salsa verde are bold, but balanced. Tingly, but not off the charts. Fresh, but rich.
Italian salsa verde has quickly become my latest obsession. I've literally made 3 batches this week and it's only Wednesday.
Best of all, you can assemble this quick Italian herb sauce in minutes. Make it by hand or break out your mini food processor to do the chopping for you.
Ingredients:
Italian Parsley
Non-Pareil Capers
Lemon
Garlic
Anchovies
Crushed Red Pepper Flakes
Kosher Salt
Black Pepper
White Wine Vinegar
Olive Oil
I love this parsley sauce recipe because it's ready in a flash and its effects can't be overstated. Italian salsa verde will make cardboard taste delicious. Seriously.
You can make the sauce by hand, which I think makes it more visually appealing, but if you're in a hurry — or don't care as much about appearances, whip it up in seconds in the food processor.
How to make Italian salsa verde by hand:
Finely chop the Italian parsley and transfer it to a bowl.
Mince the garlic and anchovies and add to the parsley.
Zest the lemon with a microplane grater and add to the parsley mixture, then add the juice from the lemon.
Drain the capers and give them a rough chop. Add to the salsa verde bowl.
Sprinkle on the kosher salt, black pepper and crushed red pepper flakes.
Add the vinegar and olive oil and mix well to combine.
How to make it in the food processor:
Roughly chop the Italian parsley and garlic and transfer to the food processor.
Add the rest of the ingredients and

pulse several times to roughly chop and combine the ingredients.

Add the olive oil and pulse 8-10 times to mix.
Note: The parsley sauce should have some texture and not be completely puréed.
What does it taste like?
This sauce is fresh, bold and vibrant. You don't taste any one ingredient individually, but rather the combination hits every part of your tongue simultaneously. The way a good vinaigrette awakens your taste buds and dresses up a plain salad, this green herb sauce does the same for anything you serve it with.
What to serve with Italian salsa verde?
Added to rich or fatty meats, Italian salsa verde cuts the grease and enhances the natural meatiness of whatever your serving.
Serve this condiment with seafood like fish, shrimp or calamari and it gives the seafood a lightness and intensity that brings you back for more.
Dabbed onto roasted, steamed or mashed veggies, it's the herb sauce you never knew your sides were missing.
Mix it with mayonnaise and thickly spread some on your next turkey, ham or salami sandwich.
Heck, I've even tossed this herby salsa verde into salads as a punchy dressing.
FAQ's
Can I skip the anchovies?
I think what this question is really about is will anchovies make the salsa verde taste fishy? The answer is no. Think of anchovies as an umami bomb. It gives richness and depth to the Italian salsa verde. If you do leave out the anchovies, you'll be missing out on the full flavor profile.
Can I make Italian salsa verde ahead of time?
Yes. However, it's best when you use it the first day, because the bright green of the parsley fades. Make the parsley sauce 3-4 hours ahead of time and keep it refrigerated until you're ready to serve.
How long can I store Italian parsley sauce in the refrigerator?
You can keep the salsa verde for 3-5 days refrigerated in a sealed container.
Can I freeze salsa verde?
You probably could (I haven't), but I think it would be better as a fresh parsley sauce. Also, the parsley would turn a darker
If I want to make it vegan, how do I do it?
Replace the anchovies with 3-5 pitted and minced kalamata olives. They're not exactly the same flavor as anchovies, but they do add a briny quality.
More salsa verde and green sauces you might like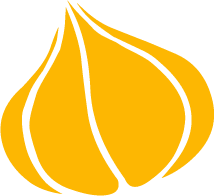 Tried this recipe? Leave a rating and review.
Your comments and shares are invaluable to me and the thousands of readers who use this site daily. If you've made the recipe, leave a star rating and review. We want to hear how you liked it.
We'd love it if you shared the recipe with your friends on social media!
Italian Salsa Verde
Italian Salsa Verde is a fresh green herb sauce spiked with briny capers, pungent garlic, crushed red pepper flakes, fresh lemon and anchovies. This simple sauce only takes 5 minutes to make and it makes EVERYTHING taste better.
INGREDIENTS:
1

cup

Italian parsley

roughly chopped

3

large

cloves garlic

roughly chopped

1

lemon

zested and juiced

2

anchovies

from a tin packed in oil

¼

teaspoon

crushed red pepper flakes

¼

teaspoon

black pepper

½

teaspoon

kosher salt

2

tablespoons

capers

drained

1

tablespoon

white wine vinegar

(or red wine vinegar)

½

cup

olive oil
DIRECTIONS:
Combine the Italian parsley, garlic, lemon zest and lemon juice, anchovies, crushed red pepper flakes, black pepper, kosher salt, capers, white wine vinegar and olive oil in the bowl of a mini food processor and pulse 8-10 times to chop and combine. Do not puree the salsa verde.

Serve as a sauce for chicken, pork, lamb, shellfish, fish, vegetables. Serve as a dipping sauce with bread. Toss with lettuce greens for a bright salad. There's so many ways to use this sauce.
NOTES:
Each serving is about 3 tablespoons.
NUTRITION:
Calories:
173
kcal
|
Carbohydrates:
3
g
|
Protein:
1
g
|
Fat:
18
g
|
Saturated Fat:
3
g
|
Polyunsaturated Fat:
2
g
|
Monounsaturated Fat:
13
g
|
Cholesterol:
1
mg
|
Sodium:
277
mg
|
Potassium:
96
mg
|
Fiber:
1
g
|
Sugar:
1
g
|
Vitamin A:
876
IU
|
Vitamin C:
23
mg
|
Calcium:
25
mg
|
Iron:
1
mg
Pin "Italian Salsa Verde" for later!