Chicken and Black Bean Enchiladas
When craving authentic Mexican enchiladas, skip the local taco joint and make your own chicken and black bean enchiladas from scratch. It's easy to do… pinky swear. These simple chicken enchiladas with red sauce use everyday ingredients, like leftover chicken (from a rotisserie), canned black beans, green chiles… and cheese. Yes, there's LOTS of cheese in these enchiladas. Depending on appetites, this recipe will feed 3-4, but it can easily be doubled for a crowd.
Like many of us, Taco Tuesday is definitely a "thing" in our house, but what about authentic Mexican enchiladas? They don't happen nearly enough for my appetite and that's too bad. Chicken enchiladas with that spicy red sauce are a thing of beauty. Like tacos and casseroles made a love child… with lots of cheese.
Ingredients for chicken and black bean enchilada filling
Olive Oil
Onion
Leftover rotisserie chicken (or other cooked chicken, shredded or chopped)
Canned Black Beans
Green Chiles (I used fire roasted Hatch chiles)
Shredded Cheese (I recommend cheddar, cheddar jack, or pepper jack)
Tortillas
What is the red sauce for chicken enchiladas?
Enchilada sauce is a spicy, chili forward blend of garlic, herbs, spices and tomato. It helps to flavor the enchiladas as well as prevent them from drying out. You can find canned red sauce in the grocery store, but if you've got 10 minutes, I recommend making your own. Mexican red sauce is quick and easy and it can be made in advance. If you'd rather have a green sauce, try green enchilada sauce reicpe. Either one works well in this recipe.
Making the filling is very straightforward and uncomplicated. You can probably have it ready to go in under 10 minutes.
Making chicken enchilada filling
Sauté the onions in olive oil until soft and translucent.
Add the shredded chicken, a little red enchilada sauce and the green chiles.
Cook, stirring until the chicken is heated through.
That's it. The rest of this recipe is straight ASSEMBLY and it goes very quickly.
Corn or flour tortillas for chicken enchiladas?
Before we go too far down this road, I'd like to acknowledge that corn tortillas are the more authentic route for these chicken bean and cheese enchiladas. There. I said it. However, there are pros and cons to each style of tortilla.
In enchiladas, corn tortillas add more flavor and texture to the enchiladas, however, they are less pliable and can be prone to tearing or ripping when you're assembling.
Flour tortillas are very flexible and easy to manipulate, but tend to get a little soft and doughy in bean and cheese enchiladas, plus you miss out on that great corn flavor.
That said, I've made them BOTH WAYS and let's be honest… we'd never turn down a good chicken and black bean enchilada…right? Besides, I'm not the food police and it's your kitchen.
What size tortilla should I use?
It really depends on your casserole dish. For my small-ish baking dish measuring 6″ x 10″, I found that the "street taco" size tortillas were the perfect diameter to fit the interior of the casserole when rolled up. To see which size is best for your dish, measure the short side of the interior of the casserole dish — that's about how wide you want your tortillas to be. You may have to pull out several different casserole dishes to see which one works best for you.
Assemble the chicken and black bean enchiladas
Spread a spoonful of enchilada sauce over the tortilla, so that it covers the entire surface.
Add a few spoonfuls of cheese to the center.
Top with black beans
Finish with a few scoops of chicken filling.
Fold the sides of the tortilla over the enchilada filling.
Tuck the enchiladas snugly into the casserole dish, seam side down.
This is so simple, you may want to enlist the kids to help. They'll have fun being your sous-chef and I think teaching kids to cook is one of the greatest gifts you can give them. (Note: if you have small kids, let them add the filling — but you should transfer the filled tortillas to the baking dish.)
Can I make enchiladas in advance?
Yes. You can make the enchiladas up to this point and cover and refrigerate them until you're ready to bake.
Remove the enchiladas from the refrigerator to come to room temperature before baking (about 30 minutes).
Brush the remaining enchilada sauce over the tortillas and cover with the remainder of the cheese.
When the oven is preheated, bake the casserole for about 30 minutes or until the enchiladas are fragrant and the cheese has melted.
Chicken bean and cheese enchiladas as a bribe
In those final 15 minutes of oven time, the house starts to take on a warm, savory aroma that signals the belly to something GOOD that's coming. In fact, it smelled so good while these enchiladas were cooking that my husband started hanging out in the kitchen for those last few minutes, in anticipation of the main course. In fact, he was suddenly very helpful with setting the table and getting out the sour cream and cilantro. I'm telling you, just one whiff and you can pretty much bribe your family into doing the laundry (not that I would EVER do that).
Cheese-A-Palooza
This is probably one of my favorite pictures. I mean… look at that puddle of melted cheese. If this doesn't make your mouth water, I don't know what will.

What goes with chicken and black bean enchiladas?
Chopped or sliced avocado
Sliced red and green chiles
Sour cream
Fresh cilantro
Fresh chopped tomatoes
Cold Mexican Beer (Dos Equis)
Authentic Mexican enchiladas are pure comfort food
This is one of those cozy, homestyle dishes that you can't help but love. The meaty, savory (slightly spicy) filling combined with the soft, warm tortilla and dam of melted cheese will make your eyes roll back in your head as you groan with happiness. My only complaint is that my belly isn't big enough to handle MORE. I'll have to work on that. I hope you love these chicken and black bean enchiladas as much as we do.
More Mexican inspired recipes to try: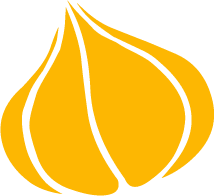 Tried this recipe? Leave a rating and review.
Your comments and shares are invaluable to me and the thousands of readers who use this site daily. If you've made the recipe, leave a star rating and review. We want to hear how you liked it.
We'd love it if you shared the recipe with your friends on social media!
Chicken and Black Bean Enchiladas
A meaty chicken and black bean and green chile filling makes these hearty authentic enchiladas delicious and satisfying Mexican inspired meal.
INGREDIENTS:
For Enchiladas
1

tablespoons

olive oil

1

small

onion

diced

2

shredded or diced cooked chicken breasts

I use leftover rotisserie chicken or 2 roasted chicken breasts without skin

2

cups

Mexican red enchilada sauce

canned or recipe on this site

15

ounces

canned black beans

rinsed and drained

4½

ounces

canned green chiles

I use hatch chiles — you can also use fresh fire roasted chiles.

8

ounces

cheddar cheese

(or monterey jack, cheddar jack or pepper jack) shredded, divided

1

package

tortillas

8-10
Serve With
sour cream

avocado

cilantro

tomato

diced

green onion

sliced

cheddar cheese

shredded

salsa
DIRECTIONS:
In a medium skillet, heat the olive oil over medium high heat. Add the onion and saute until the onions are softened and slightly translucent. Add the chicken, green chiles and ½ cup of red enchilada sauce, stirring occasionally until the chicken is warmed through and the mixture is well coated in sauce. Remove from heat and set aside.

Spray a casserole dish with vegetable spray and then spoon 2-3 tablespoons of enchilada sauce on the bottom of the casserole and gently spread to cover the bottom.

Lay a tortilla flat on your work surface and spoon a tablespoon or so of sauce onto it. Spread the sauce evenly over the whole tortilla. Add a small handful of shredded cheese into the center of the tortilla.

Top with a few spoons of the shredded chicken filling (don't over-stuff). Top with a handful of black beans and carefully fold the two sides of the tortilla over the filling. Transfer the wrapped enchilada to the baking dish, seam side down.

Continue to assemble the enchiladas and transfer them to the casserole dish. Spread the remaining red enchilada sauce over the top of the tortillas and spread so that they are all coated with sauce.

Garnish with the remainder of the cheese and bake for 25-30 minutes, until cheese is melted and bubbly and casserole is heated through.

Serve with your choice of condiments and garnishes.
NUTRITION:
Calories:
498
kcal
|
Carbohydrates:
45
g
|
Protein:
31
g
|
Fat:
21
g
|
Saturated Fat:
10
g
|
Cholesterol:
75
mg
|
Sodium:
1644
mg
|
Potassium:
475
mg
|
Fiber:
8
g
|
Sugar:
8
g
|
Vitamin A:
958
IU
|
Vitamin C:
12
mg
|
Calcium:
363
mg
|
Iron:
4
mg
Pin "Chicken and Black Bean Enchiladas" for later!
SaveSave
SaveSave
SaveSave
SaveSave
SaveSave
SaveSave