Espresso Martini with Baileys
This creamy espresso martini is better than any other coffee martini recipe you've tried. Made with brewed espresso, vodka, Baileys, Kahlúa, simple syrup and a splash of half and half, this cocktail will give you a boozy buzz without the harsh alcohol forward sting. Make this espresso martini recipe with Baileys for girls' nights, date nights and holidays.
The classic espresso martini was made famous by Dick Bradsell (a London bartender) in the 1980s, who came up with this coffee cocktail on the spot when a famous model asked for "something that will keep me up and f**k me up at the same time." Charming.
The caffeinated boozy combo became legendary. This espresso martini recipe is a bit different, super creamy, lightly sweet and very festive.
Garnished with espresso beans and a shaved chocolate rim, this creamy espresso martini has style, sophistication and, above all else, a lip-smacking flavor that will keep you coming back for another sip.
Don't let the sweet plush flavors of my Baileys martini fool you — it's got a kick. I usually limit myself to one drink; I'm a lightweight.
Why you'll love this recipe:
It's quick and easy to make.
It tastes almost like a milkshake — with no overpowering taste of alcohol and goes down easily.
You can make espresso martinis by the glass or by the pitcher for a crowd.
They're great for entertaining and holidays.
Ingredients:
Vodka – I used Tito's to make this vodka espresso martini, but you can use Grey Goose, your favorite plain vodka.
Bailey's Irish Cream – a liqueur flavored with cream, cocoa and Irish Whiskey.
Kahlua – a coffee liqueur made with rum, sugar and coffee.
Simple Syrup – a neutral sweetener for cocktails made with granulated sugar and water. Though simple syrup is one of the espresso martini ingredients, it doesn't make the cocktail overly sweet.
Half and Half – gives the creamy espresso martini it's velvety mouthfeel. You can also use whole milk if you don't have half and half.
Espresso – I recommend brewing a shot of espresso (or strong coffee) earlier in the day and chilling before making the coffee martini recipe, otherwise the hot drink will melt the ice and water down your cocktail.
Instructions:
Grate chocolate to decorate the rims of the martini glasses. Brush the rim with simple syrup or agave syrup then dip the rim into the chocolate shavings until they adhere. Set aside.
Fill a cocktail shaker (I like the Boston shaker with the built-in strainer) with ice and add the vodka, Baileys, Kahlúa, simple syrup, half and half and chilled espresso.
Secure the shaker with the lid and shake vigorously for about 20 seconds until the contents are icy cold and frothy.
Divide the espresso martini between two prepared glasses and garnish with espresso beans. (Be sure to strain the ice out of the drinks when pouring).
The last bit of froth in the shaker should be divided between the two glasses.
Pro-Tips:
I've found that rimming the glass with simple syrup or agave syrup is more effective than rimming with water because the solution is stickier and the garnish adheres better to the glass.
If you're making the cocktail yourself, dab some syrup on your finger to rim the glass.
For serving others, I recommend using a clean food grade paintbrush specifically for brushing the rims. Dip a small-tipped brush into the syrup and "paint" the edge or sides of the glass. You can get decorative with this method. Don't put paintbrushes in the dishwasher; wash by hand.
To keep your espresso martini icy colder longer, I recommend chilling the martini glasses in the fridge or freezer for at least 10 minutes.
Variations:
For headier foam or crema, swap half and half for cream.
There are many different ways to make espresso coffee, using an espresso machine or french press. If you don't have either, use your drip coffee machine to make an extra strong batch of coffee or use a cold brew concentrate.
Substitute Tia Maria for Kahlúa as the coffee liqueur.
FAQ's
How much alcohol does an espresso martini with baileys have?
Although it may not taste boozy, it is. There are 2½ ounces of alcohol in each cocktail. I usually limit myself to one Baileys martini.
Can you use coffee instead of espresso in martinis?
You can use dark roast strong brewed coffee in this cocktail if you don't have an espresso maker.

Will the caffeine keep me up?
The espresso martini ingredients have both stimulants (espresso) and depressants (alcohol), though there is more alcohol than coffee. If you're worried about the Baileys and Kahlua espresso martini keeping you up, use decaf espresso beans.
Can I use instant coffee or instant espresso?
It's better with fresh espresso, but if instant is all you have, go for it.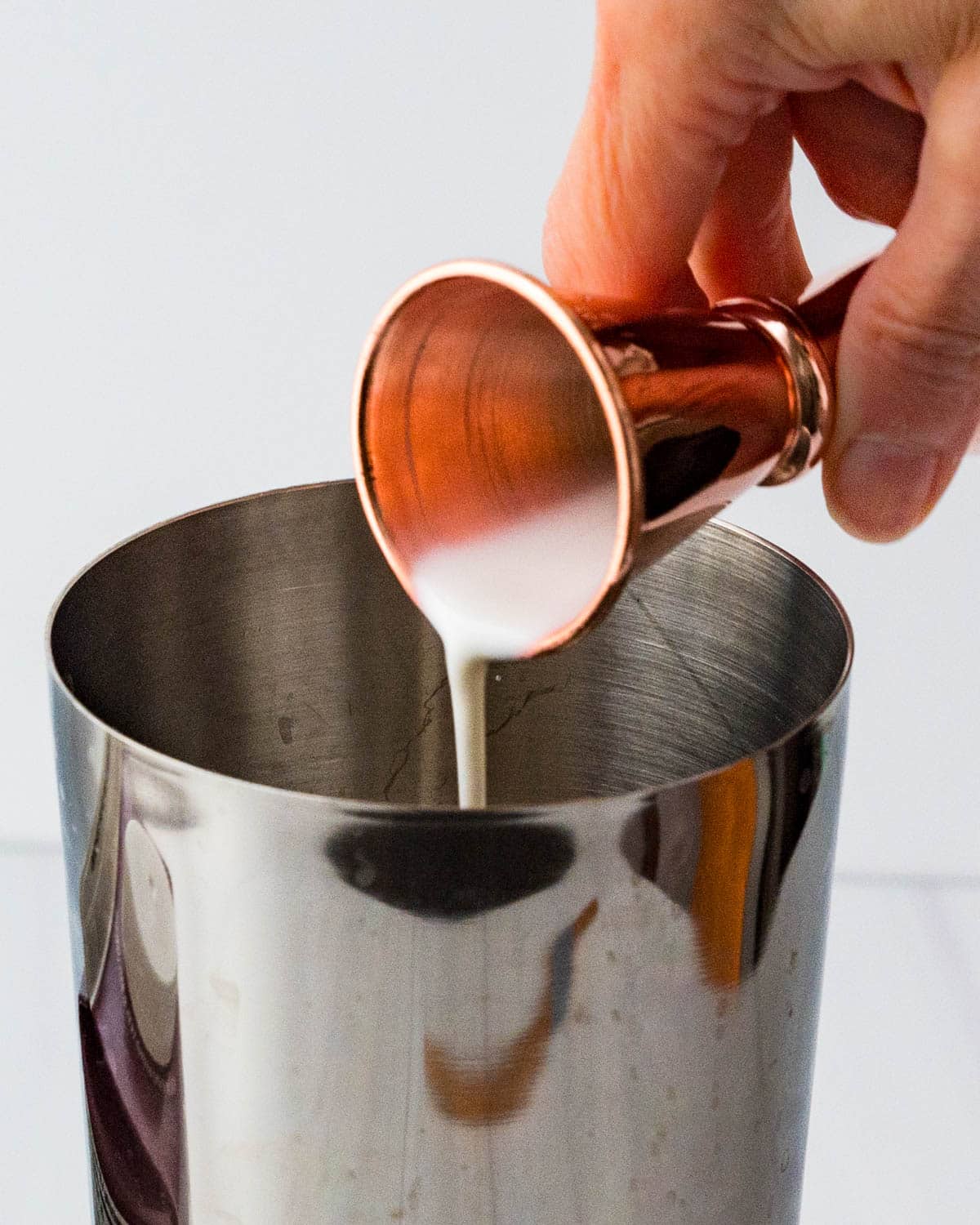 Storage & Make Ahead
These creamy espresso martinis are best when made fresh because they get that foamy top, but you can assemble the ingredients in advance to serve chocolate espresso martini in a pitcher. Assemble the ingredients in a glass container with a tight-fitting lid and refrigerate until ready to serve.
How does it taste?
This chocolate espresso martini has a gentle sweetness that's not cloying and hits just the right note. It's the perfect after-dinner drink. With the chocolate rim and creamy sweet espresso flavor, this Baileys martini makes an ideal dessert with a shortbread cookie.
Best glasses for a martini
Serve your martini in a stemmed glass – so that you can hold the drink by the stem and not risk warming the chilled espresso martini.
A martini glass is fine, but you can also use a coupe glass. In many ways, a coupe is more practical than a typical martini glass because there's less likelihood of spilling as the sides and rim are rounded, rather than straight.
Martini glasses are notorious for accidental spills, drips and splatters (either on your person or an unsuspecting friend), and what's the point of making a sophisticated cocktail if you're wearing it down your front? Am-I-Right?
More Baileys recipes to try:
More martini recipes you'll love: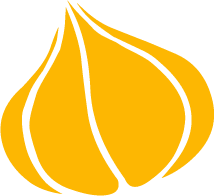 Tried this recipe? Leave a rating and review.
Your comments and shares are invaluable to me and the thousands of readers who use this site daily. If you've made the recipe, leave a star rating and review. We want to hear how you liked it.
We'd love it if you shared the recipe with your friends on social media!
Creamy Espresso Martini
This creamy, lush espresso martini recipe straddles the line between cocktails and dessert. It's frothy, sweet and delicious, especially with a shaved chocolate rim.
INGREDIENTS:
CREAMY ESPRESSO MARTINI
2

ounces

vodka

1½

ounces

Baileys Irish cream liquor

1½

ounces

Kahlua coffee liquor

1

ounce

simple syrup

1

ounce

half and half

½

cup

espresso

or strong brewed coffee, cooled to room temperature
FOR GARNISH:
½

ounce

white chocolate

finely grated

½

ounce

dark chocolate

finely grated

6

whole coffee beans
FOR A PITCHER OF ESPRESSO MARTINIS:
8

ounces

vodka

6

ounces

Bailey's Irish Cream

6

ounces

Kahlúa

4

ounces

simple syrup

4

ounces

half and half

2

cups

espresso
DIRECTIONS:
GARNISH THE RIM:
Use a microplane grater to finely grate

½ ounce white chocolate

and

½ ounce dark chocolate

into two small saucers.

Lightly brush the rims of the cocktail glass with simple syrup (or agave), then dip the rims into the chocolate shavings until they adhere.
Make the Cocktail
Combine

2 ounces vodka

,

1½ ounces Baileys Irish cream liquor

,

1½ ounces Kahlua coffee liquor

,

1 ounce simple syrup

,

1 ounce half and half

,

½ cup espresso

, in a cocktail shaker with ice. Secure the lid and shake well until very well chilled and frothy, about 20 seconds. Pour into the prepared martini glasses. Garnish with coffee beans and serve.
FOR A PITCHER OF STIRRED BAILEYS ESPRESSO MARTINIS:
In a 32-ounce pitcher, combine

8 ounces vodka

,

6 ounces Bailey's Irish Cream

,

6 ounces Kahlúa

,

4 ounces simple syrup

,

4 ounces half and half

,

2 cups espresso

. Stir, cover and chill for at least 2 hours. Serve in chilled martini glasses with or without garnished rims.
NUTRITION:
Calories:
350.53
kcal
|
Carbohydrates:
34.68
g
|
Protein:
2.14
g
|
Fat:
9.86
g
|
Saturated Fat:
5.88
g
|
Polyunsaturated Fat:
0.32
g
|
Monounsaturated Fat:
2.02
g
|
Cholesterol:
6.67
mg
|
Sodium:
34.92
mg
|
Potassium:
166.72
mg
|
Fiber:
0.79
g
|
Sugar:
31.04
g
|
Vitamin A:
55.07
IU
|
Vitamin C:
0.29
mg
|
Calcium:
37.47
mg
|
Iron:
1.46
mg
"Pin It" For Later: