This Asian chicken marinade is easy to assemble and delicious with punchy ginger, garlic, spicy chilies, honey, and fish sauce. We like to use this Asian marinade for chicken thighs, drums and wings, but it's also great with chicken breasts or other meats and seafood.
Spice World sponsored this post and I was compensated for it. All opinions are my own. Thank you for supporting the brands that support Garlic and Zest.
Marinades are a great way to add flavor and seasoning to meat, poultry and seafood. Our favorites include this Mojo Criollo Marinade, Homemade Teriyaki Marinade, and Brown Sugar Bourbon Marinade for steak, chicken, and pork.
When you want to jazz up plain chicken with oriental flavors, this Asian chicken marinade is our pick. It uses pantry staples and a few convenience items to save time and season poultry with a tongue tingling depth of flavor you'll love.
My time-saving secret for this marinade is Spice World's line of pre-chopped and minced onion, garlic and ginger. They add a real flavor punch to this simple seasoning and saves me the trouble of peeling and chopping, which is great because it only takes about 5 minutes to assemble the Asian chicken marinade.
Why this recipe works:
Spice World's minced ginger, garlic and onion, save time on chopping, and you'll also use just what you need instead of having leftover bits languishing in your fridge.
The ingredients play on all parts of your tongue at once, incorporating sweet, sour, salty, bitter and umami for well balanced flavors.
The longer your chicken soaks in the Asian marinade, the deeper the flavors will be.
I use the Asian marinade for chicken, but it works equally well with pork tenderloin, beef flank steak or even firm tofu to add a bold oriental kick.
It's ready to use in 5 minutes.
Marinade Ingredients:
Spice World Minced Ginger – I love the squeeze bottle of minced ginger to add that zesty, punchy flavor to the Asian marinade. It's also super handy because I don't always have a knob of fresh ginger in the vegetable drawer, and it saves time because there's no need to peel and grate; with Spice World Minced Ginger, it's always ready.
Spice World Easy Onion – Minced Onion -No peeling, no chopping and NO TEARS. – I like reaching for a tablespoon or two of ready-chopped onion anytime I need it, without the fuss or wrapping up leftovers.
Spice World Minced Garlic – is organic, finely minced fresh garlic in a convenient squeeze bottle ready to use when needed. No peeling or chopping is necessary, reducing prep time.
Lime – Use the zest and juice of the lime to give the Chinese chicken marinade a tangy note that makes your mouth water.
Low-Sodium Soy Sauce – this is the salt component in the marinade recipe. I prefer low-sodium but you can use regular soy sauce or Tamari if you like.
Rice Vinegar – is an acid that's milder and sweeter than other types of vinegar. Combined with the lime juice, it balances the flavors in the oriental marinade.
Toasted Sesame Oil – made from toasted sesame seeds, this oil adds a rich flavor to the asian chicken marinade recipe.
Honey – to sweeten the Asian marinade and glaze your protein.
Rice Wine Vinegar – adds an additional bump of acid without being too sour.
Nam Pla (fish sauce) – this is the umami component to the marinade – it has a funky odor, but adds a savory, meaty quality.
Thai Bird Chiles – for a bit of spice. These chiles have heat and add a delectable tingle.
Directions:
Add the minced onion, garlic and ginger to a glass bowl.
Zest and juice the lime and add them to the garlic mixture.
Add the soy sauce, honey, fish sauce, chopped chiles, and whisk to combine.
That's it. With Spice World chopped onion, minced ginger, and garlic, this easy Asian chicken marinade is ready for use in 5 minutes. You're welcome.
Pro-Tips:
I like to marinate chicken in a large zip-top storage bag.
Add the chicken pieces (or whatever type of protein you using and pour the Asian marinade over the meat.
Squeeze excess air out of the bag and seal.
Massage the marinade into the meat and transfer to the refrigerator, flipping every few hours to ensure it's well coated.
Before cooking, use paper towels to pat the meat dry, allowing it to sear and develop a good crust.
Variations
Instead of Thai chiles, use other hot red peppers or sliced jalapenos or serrano chilies.
Swap fresh chiles for your favorite hot sauce or crushed red pepper flakes according to how spicy you like it.
Add fresh chopped herbs like cilantro, or Thai basil and reserve extra for serving.
Add crushed lemongrass in lieu of lime.
Add chopped green onions for more punchy flavors.
Make it gluten-free by swapping tamari for soy sauce.
FAQ's
How long should you marinate your chicken for?
Marinate chicken in Asian marinade for at least 2-4 hours. It's best if you can marinate it for 8 hours or overnight.
How long can I marinate chicken?
I recommend soaking the chicken in Asian marinade overnight for the flavors to penetrate the flesh for well-seasoned poultry.
What's the best cut for this marinade?
Chicken thighs, drums, or wings are well suited for this Asian marinade. The darker meat stays moist, and the bold flavors are evident in every bite. However, you can also use bone-in or boneless skinless chicken breasts.
Can I use the Asian marinade for other meats?
This recipe is good for more than just oriental chicken. Use it as an Asian pork marinade, Asian beef marinade, use it for extra-firm tofu, or even seafood.
How long to marinate
I love to use this Asian marinade for chicken thighs because they're juicy, tender and the dark meat stays moist when cooking.
Depending on the chicken cut (bone-in skin on or boneless skinless chicken thighs), you'll get good flavor from this mix in as little as two hours of marinating, but for a flavor that develops throughout the meat, I recommend a soak of 8 hours or overnight.
Use the Asian marinade for beef flank steaks, pork tenderloin, ribeye steaks etc.
You can also season seafood like salmon or shrimp in the oriental marinade; the flavors will be pronounced in as little as 1-2 hours.
How to cook
Once your protein has been seasoned, you can bake it at medium-high heat in the oven, sear it on the grill, or pan saute in a hot skillet to your desired doneness.
Be sure to pat the meat dry with paper towels; otherwise, the meat will steam rather than sear.
More from Spice World
In addition to Spice World Easy Onion, Minced Ginger and Minced Garlic, I also got to try out their Italian Herb and Garlic and Chili Onion Crunch cooking and seasoning blends.
I used the herb seasoning for sauteing shrimp to serve over pasta, and the chili onion crunch adds a spicy bite to everything from fried eggs to avocado toast. You have to give them a try!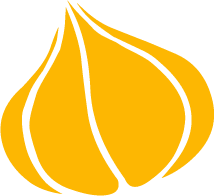 Tried this recipe? Leave a rating and review.
Your comments and shares are invaluable to me and the thousands of readers who use this site daily. If you've made the recipe, leave a star rating and review. We want to hear how you liked it.
We'd love it if you shared the recipe with your friends on social media!
Asian Chicken Marinade
This flavorful chicken marinade is chock full of Asian flavors including ginger, garlic, sesame oil, Thai chilies and honey.
INGREDIENTS:
1

tablespoon

Spice World minced ginger

1

tablespoon

Spice World minced onion

2

tablespoons

Spice World minced garlic

1

lime

zested and juiced

¼

cup

low-sodium soy sauce

2

tablespoons

honey

1½

tablespoons

nam pla

(fish sauce)

1

tablespoon

sesame seed oil

1

tablespoon

rice wine vinegar

2-3

Thai chilies

thinly sliced (or use 1 diced jalapenos or serrano chile or 2 teaspoons hot sauce, like sriracha).
DIRECTIONS:
In a small bowl combine

1 tablespoon Spice World minced ginger

,

1 tablespoon Spice World minced onion

,

2 tablespoons Spice World minced garlic

,

1 lime

, zested and juiced,

¼ cup low-sodium soy sauce

,

2 tablespoons honey

,

1½ tablespoons nam pla

,

1 tablespoon sesame seed oil

,

1 tablespoon rice wine vinegar

,

2-3 Thai chilies

.

Whisk to combine and pour over chicken pieces to marinate for at least several hours or overnight (for the best flavor.)

Remove chicken from the marinade and pat dry with paper towels. Cook as you like, on the grill, baked or pan-sauteed.
NUTRITION:
Calories:
72.04
kcal
|
Carbohydrates:
11.86
g
|
Protein:
2.11
g
|
Fat:
2.48
g
|
Saturated Fat:
0.35
g
|
Polyunsaturated Fat:
1.04
g
|
Monounsaturated Fat:
0.94
g
|
Sodium:
739.58
mg
|
Potassium:
163.91
mg
|
Fiber:
0.97
g
|
Sugar:
7.34
g
|
Vitamin A:
149.07
IU
|
Vitamin C:
25.58
mg
|
Calcium:
15.92
mg
|
Iron:
0.6
mg
Pin It For Later!