This sugar snap peas recipe has an Asian influence with shiitake mushrooms, ginger, garlic, Thai bird chilies and sesame seeds for a flavorful side dish that pairs well with many things. This quick stir fry is an easy way to cook sugar snap peas, and this recipe is ready to eat in 15 minutes.
If you've ever wondered what to do with sugar snap peas, this recipe is one of my favorites. It's quick and flavorful, and this Asian-style side dish goes with many other main dishes (Asian or otherwise).
Cooking snap peas is easy, and the crisp-tender bite of the bean has a texture and crunch that will keep you coming back. Combined with shitake mushrooms, a blend of aromatics and spicy Thai chilies for a kick — you've got the makings of a very tasty Asian side dish.
Why this recipe works
The flavors and colors and textures are dynamic, bright and flavorful.
It's a quick snap peas recipe, ready to eat in 15 minutes.
Aromatics like ginger, garlic and red chilies give them a tasty tingle and a sprinkle of sesame seed adds a tasty crunch.
Stir-fried sugar snap peas go with many main courses, from Asian-inspired to plain grilled chicken breasts.
It's easily customizable to your tastes.
Ingredients:
Fresh Sugar Snap Peas – (a.k.a. snap peas) are a hybrid of snow peas and regular English peas. They are slightly rounded pea pods filled with peas, and both the peas and the pods are edible (after removing the fibrous string).
Shitake Mushrooms – originally cultivated in East Asia, shiitake mushrooms have a flatter cap and tougher stem than button mushrooms. Remove the tough stem and slice the mushroom caps into thin strips to cook with shiitakes.
Vegetable Oil – has a neutral flavor, which I prefer for stir-frying the mushrooms. You can also use other neutral oils like Canola or Grapeseed. Avoid olive oil as it has a lower smoke point.
Toasted Sesame Oil – This specialty oil has a warm toasted, nutty aroma and flavor and is used to season stir-fried snap peas.
Minced Garlic – The sharp bite of garlic mellows as it's warmed with the snap peas and mushrooms.
Minced Ginger – adds an Asian flair to the snap peas recipe and gives it a tangy, spicy note.
Soy Sauce – I recommend low-sodium soy sauce for more control over sodium, but you can also use regular soy sauce or Tamari.
Scallions – Scallions (a.k.a green onions) are a less intense allium that brings flavor and aromas to sugar snap peas, especially in stir-fry recipes like this one.
Thai Chilies – A diminutive but very spicy red chili pepper used extensively in Asian cooking; you can find them in grocery stores sometimes or in Asian food markets. (They're often cheaper in the Asian markets).
Fresh Mint – to add a pop of brightness and contrast to the snap peas recipe.
Sesame Seeds – for a bit of crunch and texture.
Salt & Pepper – taste for seasoning and adjust with salt and pepper.
Cooking sugar snap peas is pretty straightforward, but they require a little advance prep, like snow peas and green beans.
Sugar snap peas have a fibrous string that runs down the pod's center, which must be removed before cooking. (You don't want to leave it attached — because it doesn't break down and is like chewing on a piece of dental floss).
How to prepare sugar snap peas:
Trim a small bit from one end of the snap pea using a pairing knife, but don't cut all the way through — the string will hold on.
Pull the string firmly, following the length of the snap pea. Discard the string.
If the string snaps midway through trimming, trim a small bit from the other side of the legume and repeat the steps, pulling the string away from the snap pea pod.
Do this for all of the snap peas — it should take about 5 minutes for an 8-ounce package. Easy-peasy.
Instructions:
Heat a heavy bottomed skillet (or wok) over medium-high to high heat. When the pan is hot, add the vegetable oil.
Add sliced shitake mushrooms and stir fry until softened and lightly browned, 3-4 minutes.
Add sesame oil and when it heats and becomes fragrant add the sugar snap peas to cook for 2-3 minutes.
Stir in the aromatics (garlic and ginger) and stir fry until for one minute, then add the soy sauce scallions and minced Thai chilies.
Stir fry for 2-3 minutes until the sugar snap peas are crisp-tender.
Season with kosher salt and pepper to taste and sprinkle with fresh mint and sesame seeds.
Pro-Tips
This sugar snap peas recipe comes together pretty quickly, so it's essential to have your ingredients prepped and ready BEFORE you begin cooking. (In French, this is known as mise-en-place – everything in its place).
Variations
Swap other types of mushrooms for the shitake in the snap peas recipe. Button, cremini or a blend of wild mushrooms is fine.
If you can't find Thai chilies, substitute red chili peppers, jalapenos or serranos for heat. Even a pinch of red pepper flakes or squeeze of sriracha will do.
Add a squeeze of lime juice to bring more tanginess to the snap peas recipe.
For a bit of umami flavor, add a teaspoon or two of fermented black beans.
If you enjoy a sweet touch, add a teaspoon or two of honey when cooking snap peas.
Add other veggies to the stir fry, like zucchini or squash, sliced red onions, broccoli florets or sweet bell peppers.
FAQ's
Sugar snap peas vs. snow peas – what's the difference?
Sugar snap peas are a hybrid of English peas and snow peas. They are rounder because the peas are allowed to develop and mature. Snow peas (a.k.a. Chinese pea pods) are flatter because they're harvested before the peas are mature.
What is the best way to eat sugar snap peas?
You can eat raw sugar snap peas out of hand or dip them in hummus, tzatziki or other dips. They also go well added to salads or thinly sliced for pork, chicken or beef stir-fries.
Do you eat the ends of sugar snap peas?
You should trim the ends of snap peas to expose the string that runs along the seam and remove it. The string is tough and unpleasant to eat.
Storage
The nice thing about this snap peas recipe is that it's a manageable amount, feeding about 4 people. If you do have leftovers, wrap them in an airtight container and keep refrigerated for 3-5 days.
To reheat, microwave leftovers for 45 seconds to a minute, stir and repeat as necessary until heated.
What to serve with sugar snap peas:
More Asian side dishes: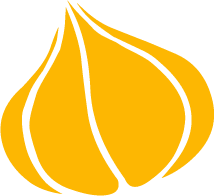 Tried this recipe? Leave a rating and review.
Your comments and shares are invaluable to me and the thousands of readers who use this site daily. If you've made the recipe, leave a star rating and review. We want to hear how you liked it.
We'd love it if you shared the recipe with your friends on social media!
Sugar Snap Peas Recipe
This simple Asian-inspired sugar snap peas recipe is ready to eat in about 15 minutes and makes a great snap pea side dish to go with lots of dishes.
SPECIAL EQUIPMENT:
heavy bottomed skillet with lid
INGREDIENTS:
8

ounces

sugar snap peas

trimmed

5

ounces

shitake mushrooms

sliced

1

teaspoon

vegetable oil

1

teaspoon

sesame oil

1

teaspoon

minced garlic

(about 2-3 cloves)

1

teaspoon

minced ginger

about 1½" ginger root

1

tablespoon

soy sauce

3

scallions

thinly sliced

1-2

red chile peppers

thinly sliced

1

teaspoon

fresh mint leaves

½

teaspoon

sesame seeds

salt and pepper to taste
DIRECTIONS:
Trim the strings from the sugar snap peas by cutting the tip and pulling on the string to remove it.

Heat a skillet over medium high heat. When the pan is hot, add the vegetable oil and let it heat for 20-30 seconds. Add the mushrooms and saute for 2-3 minutes until they give up some of their liquid and begin to brown.

Add the sesame oil and when its fragrant stir in the sugar snap peas. Cook for 2-3 minutes, stirring occasionally.

Add the garlic, and ginger, cook and stir one minute until fragrant, then add the soy sauce, scallions and chili peppers.

Cook and stir until the peas are crisp tender, about 2-3 minutes longer.

Season with kosher salt and pepper to taste. Transfer to a serving dish and sprinkle with fresh mint leaves and sesame seeds.
NUTRITION:
Calories:
59.11
kcal
|
Carbohydrates:
9.28
g
|
Protein:
3.41
g
|
Fat:
1.49
g
|
Saturated Fat:
0.19
g
|
Polyunsaturated Fat:
0.56
g
|
Monounsaturated Fat:
0.46
g
|
Sodium:
259.83
mg
|
Potassium:
304.06
mg
|
Fiber:
2.91
g
|
Sugar:
4.02
g
|
Vitamin A:
814.23
IU
|
Vitamin C:
51.92
mg
|
Calcium:
37.21
mg
|
Iron:
1.76
mg
Pin It For Later!