Classic Greek Tzatziki (Cucumber Yogurt Sauce)
This classic Greek cucumber yogurt sauce, known as Tzatziki, is great dip for a meze platter or with roasted or grilled lamb, chicken and pork. It's main ingredients are plain Greek yogurt, mashed garlic, lemon and fresh mint. This easy Greek tzatziki sauce can be used as a dip with warm pita bread or even as a topping for grilled veggies and this healthy cucumber sauce is a must for gyros..
skill level: beginner
This simple, no-cook cucumber yogurt sauce uses several techniques, including simple knife skills, grating, straining, grinding and mixing, however, none are difficult and the whole process from start to finish takes less than 20 minutes.
Tzatziki origins:
Yogurt-based dips, spreads and sauces like this Greek tzatziki actually have their roots in the Ottoman empire where it was brought to Greece from Turkey and the word tzatziki is derived from the Turkish word, cacik (pronounced ja-jeek).
The difference is vast.
Cacik is a combination of yogurt, cucumber with garlic, herbs and thinned out with water added. It tends to be thinner to be very liquid-y whereas traditional traditional tzaziki cucumber sauce is thick and creamy with bright spots of tangy lemon and bright mint with a back note of pungent garlic.
Another popular cucumber and yogurt combination is raita (pronounced rah-ee-tah), an Indian condiment used to tame the heat of spicy foods.
The difference between tzatziki and raita starts with the yogurt. Tzatziki uses Greek yogurt whereas raita uses plain yogurt, which tends to be a little looser.
Tzatziki is made with bright herbs and aromatics while raita usually has a spice component like cumin, cayenne pepper or ginger and the cooling affect of the yogurt and cucumber are usually paired with spicy foods to tame the heat.
Greek tzatziki ingredients:
Cucumber
Yogurt
Garlic
Lemon Zest
Fresh Mint
Salt
Pepper
Olive Oil
Straining cucumber for the yogurt sauce
Cucumber is made primarily of water and if you added freshly grated cucumber to the yogurt, it would add so much liquid that the sauce wouldn't be thick and creamy. It needs to be strained first.
To do that, line a strainer with a coffee filter and set the whole thing over a bowl. (You don't have to use the coffee filter, if your strainer is very fine.)
Sprinkle the cucumber with a little kosher salt (about 1/4 to 1/2 teaspoon).
Let it rest for 20-30 minutes.
Press the cucumber to squeeze out the excess liquid. (If you're using the coffee filter, you can carefully lift it out of the strainer and fold it over the cucumber, then squeeze with your hands over the sink to remove as much liquid as possible.) Either method works, it just depends on what you have in your kitchen.
Don't skip the straining step… Trust me, you'll be surprised how much water is released from the cucumber.
Best yogurt to use for Greek tzatziki:
Classic Greek tzatziki is generally made with whole milk Greek yogurt, but it's your kitchen (and I'm not the food police), so if you've only got low-fat or non-fat Greek yogurt, that's fine.
Avoid regular plain or nonfat yogurt or European varieties as they are too loose for this cucumber yogurt sauce.
I like to use a mortar and pestle for the garlic and lemon zest. It does a better job of pulverizing the ingredients and releasing their flavors and aromatics.
Grinding seasonings with a mortar and pestle
Add the chopped garlic, lemon zest and kosher salt to the mortar (that's the bowl portion).
Use the pestle to grind and pound the garlic and lemon together until you have a fragrant paste. (There should be no chunks or solid bits of garlic).
How to make a garlic paste without a mortar and pestle
If you don't own a mortar and pestle, there's another way to achieve nearly the same result using a Chefs knife or Santoku and a cutting board. Here's how:
Finely chop the garlic on the cutting board.
Add the lemon zest and sprinkle the pile with kosher salt.
Use the flat blade of the knife to scrape, flatten and mash the garlic. (The grittiness of the kosher salt along with the pressing and scraping with the knife, breaks down the garlic into a paste.)
It may take a few minutes for it to fully break down, but just keep working at it.
Best herbs for cucumber tzatziki
Fresh mint and dill are practically required for a good Greek tzatziki. Their flavor and aroma add a whole new dimension to the sauce. You can also use a bit of fresh Greek oregano, but be very sparing (1/4 to 1/2 teaspoon to start) as fresh oregano can easily overpower the sauce.
pro tip
Be sure to use fresh herbs and chop them finely so they are evenly distributed throughout the cucumber yogurt sauce. If you're serving tzaziki as a mezze dipping sauce, decorate the dish with fresh herbs so diners can identify the flavors in the dip.
Use a good quality olive oil (preferably Greek) in the tzatziki. You want something that you would use for dipping bread into. I like to drizzle a little extra over the finished dish. It will get mixed in as people serve themselves, but it makes for a more inviting presentation.
Tzatziki is best the first day, but you can keep it for 2-3 days longer in the refrigerator. The garlic flavor will become more pronounced as it rests, so you may want to stir in a bit more yogurt (1-2 tablespoons) and a squeeze of lemon juice if you're serving it several days later.
What to do with cucumber yogurt sauce
Use as a dip with soft pita wedges on a mezze platter with hummus, vegetables and olives.
Make Greek lamb sandwiches (gyros) with pita and tomatoes. Top generously with tzatziki.
Serve with Greek style turkey meatballs as a party appetizer or tasty dinner.
Use as a topping for grilled chicken, pork and lamb.
Serve with grilled bell peppers, zucchini, squash and eggplant for a healthy vegetarian meal.
More sauces you might like: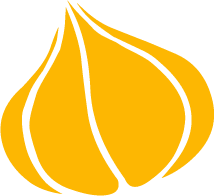 Tried this recipe? Leave a rating and review.
Your comments and shares are invaluable to me and the thousands of readers who use this site daily. If you've made the recipe, leave a star rating and review. We want to hear how you liked it.
We'd love it if you shared the recipe with your friends on social media!
Classic Greek Tzatziki Sauce
Traditional Greek tzatziki is garlicky, lemony, fresh and delicious for a classic mezze platter to dip flatbreads or as a sauce for gyros. This recipe makes a thick and creamy, yet light tasting dip. Note the garlic flavors become more pronounced as the flavors marry.
SPECIAL EQUIPMENT:
mortar and pestle (optional)
INGREDIENTS:
1

cucumber (not English or hothouse)

peeled

1 ½

cups

Greek yogurt

preferably whole milk, but can use non-fat

2

cloves

garlic

minced

½

teaspoon

lemon zest

from about 1/2 lemon

1 ½

tablespoons

fresh mint leaves

chopped

1 ½

tablespoons

fresh dill

chopped

2

tablespoon

olive oil

¼

teaspoon

kosher salt

¼

teaspoon

freshly ground black pepper
DIRECTIONS:
GRATE THE CUCUMBER:
Using the large holes on a box grater, grate the flesh from thecucumber, leaving the center column of seeds intact. Discard the seeds.

Line a mesh sieve with a coffee filter (if you have one) and set over a bowl.

Transfer the grated cucumber to the sieve to drain for about 20 minutes.
MAKE THE GARLIC LEMON PASTE:
Add the minced garlic and lemon to a mortar and pestle and sprinkle with the kosher salt. Work the pestle over the mixture, pressing and grinding to form a thick paste. Set aside.

Gently gather the sides of the coffee fiilter together and firmly squeeze to remove as much excess liquid as possible. Cucumber should be fairly dry.
ASSEMBLE THE TZATZIKI
In a small bowl, combine the yogurt, garlic paste and olive oil. Add the chopped mint, dill, salt, black pepper and stir to combine. Cover with plastic wrap and refrigerate for 30 minutes for the flavors to meld and the sauce to thicken.
NUTRITION:
Calories:
79
kcal
|
Carbohydrates:
3
g
|
Protein:
6
g
|
Fat:
5
g
|
Saturated Fat:
1
g
|
Polyunsaturated Fat:
1
g
|
Monounsaturated Fat:
3
g
|
Trans Fat:
1
g
|
Cholesterol:
3
mg
|
Sodium:
117
mg
|
Potassium:
152
mg
|
Fiber:
1
g
|
Sugar:
2
g
|
Vitamin A:
99
IU
|
Vitamin C:
3
mg
|
Calcium:
68
mg
|
Iron:
1
mg
Pin "How To Make Greek Tzatziki" for later!