Grilled Herb-Crusted Lamb Kebabs
An easy garlic herb marinade makes these Grilled Herb Crusted Lamb Kebabs special. Marinate overnight to infuse the lamb with garlic and herbs. Perfect for summer grilling, herb crusted lamb shish kebabs go great with whole grain salads and vegetables for a healthy grilled dinner.
Do you remember My Big Fat Greek Wedding and the scene where Tula's family is roasting a lamb on a spit in their front yard? Well, that's not too far off from my family. Ok, we're not Greek and we don't cook dinner on the lawn, but growing up, lamb was a constant at our family meals and celebrations. Which is why these Grilled Herb-Crusted Lamb Kebabs are like second nature to me.

This marinated grilled lamb kebab recipe is very simple to make. The flavors are fresh and lively and rather than competing with the flavor of the meat, the garlic and herb lamb marinade enhances every bite.
What you'll need for lamb marinade
Fresh Rosemary
Fresh Mint
Italian Parsley
Fresh Oregano
Garlic
Kosher Salt
Black Pepper
Lemon Zest
Crushed Red Pepper Flakes
Olive Oil
Grilling lamb is one of my favorite ways to enjoy this tender, juicy cut of meat and the longer it rests in the garlic, herb and lemon marinade, the more the flavors will permeate the flesh and denude the gaminess of the lamb.
How to make garlic and herb marinade for grilled lamb
Finely chop the rosemary, mint, parsley and oregano and add the herbs to a bowl.
Add chopped garlic and the lemon zest (use a microplane grater for extra fine, feather light wisps of zest) along with crushed red pepper flakes, kosher salt and black pepper.
Stir in the olive oil until the lamb marinade is the consistency of a thick paste.
Best cut of lamb for shish kebabs
I prefer to use a boneless leg of lamb to make shish kebabs because this cut is very tender and juicy and it soaks up the flavors of the marinade well.
You can sometimes find lamb chunks already prepared for kebabs in the meat case, but if not, just ask your butcher to cut some for you. You want large even chunks about 2″ wide and thick.
How to prepare leg of lamb for kebabs:
If you're cutting the meat yourself you'll notice that boneless legs are generally folded over into a neat roast and sometimes tied.
To cut the lamb into pieces for shish kebabs, untie the roast and open it up to lay flat.
Slice the lamb into 2″ cubes, trimming away any excess fat or sinew (a little fat is ok, but you don't want too much).
Transfer the chunks of meat to a bowl and pour the marinade over the lamb.
Marinate several hours or overnight. (You can make the marinade in the morning and let the lamb soak all day and it will give the meat a really good flavor)
After the meat has marinated, heat the grill to a medium high heat (about 450° to 500° F). Use metal or wooden skewers to thread chunks of marinated lamb onto.
Note: if you're using wooden skewers, make sure you soak them for an hour in water before making the kebabs — otherwise, the wood will catch on fire and burn.
Grilling tips for lamb shish kebabs
Cooking the lamb over a medium hot grill (about 450° – 500° F) will sear the exterior of the shish kebabs and cook the meat to a perfect medium rare in about 8-10 minutes.
For more well done preparations cook the kebabs for 12-15 minutes until they're to your liking.
Don't fiddle with the meat too much — let the grill do the work. Don't flip the kebabs until they've been on the grill for about 4-5 minutes, to allow the meat to get a good sear.
Have a spray bottle of water ready and watch for flare ups.
Let the shish kebabs rest for a few minutes on a cutting board so the juices can settle in the meat. (This will make it more juicy and tender).
Variations and Swaps:
The simple garlic herb marinade is delicious on lots of other types of meat as well. Use it on chicken pieces, beef sirloin, flank, rib-eye etc. pork chops or even shellfish like shrimp or scallops.
Use other fresh herbs like thyme, dill, marjoram or tarragon.
If you don't like spice, you can skip the red pepper flakes.
FAQ's
At what temperature are lamb shish kebabs done?
Technically, the food safe temperature for lamb is 145°F. I generally like mine a little more pink inside, but everyone is different. Here are the different doneness temperatures. I recommend using a good instant read thermometer like the Thermapen One to be sure.
Rare: 115 to 120°F
Medium-rare: 120 to 125°F
Medium: 130 to 135°F
Medium-well: 140 to 145°F
Well-done: 150 to 155°F
Can I make the lamb marinade ahead of time?
No. It's best to make the marinade just before you put it over the chunks of meat, otherwise the herbs can oxidize and lose some of their potency.
How many cubes of lamb per skewer?
I assemble the shish kebab skewers so that each one is a serving, which is about 1/4 pound per person. For this batch, it was about 3-4 cubes of meat. If you're planning on removing the lamb from the skewers and serving on a platter, it won't matter how many pieces of meat you thread onto the skewers.
Can I use dried herbs?
I'm not going to say you can't — it's your kitchen, after all. However, for the best flavor, I recommend fresh herbs and fresh chopped garlic.
Can I use lemon juice in the marinade?
Yes. I've had several readers who have added the juice of the lemon to the marinade and enjoyed the flavors immensely. If you want a little more acidity, go for it — but note that adding lemon juice will "cook" the outside of the kebabs (kind of like citric acid cooks the fish in a ceviche). Obviously the meat isn't cooked, but the acid does react with the flesh and turns it an opaque color.
What to serve with grilled lamb shish kebabs:
The beauty about this easy meal is that lamb kebabs go with just about any side dish.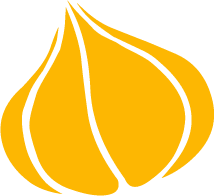 Tried this recipe? Leave a rating and review.
Your comments and shares are invaluable to me and the thousands of readers who use this site daily. If you've made the recipe, leave a star rating and review. We want to hear how you liked it.
We'd love it if you shared the recipe with your friends on social media!
Grilled Herb Crusted Lamb Kebabs
This flavorful grilled lamb kebab recipe uses a fresh, garlicky marinade for lamb and marinates the meat for several hours or overnight for tender, juicy lamb shish kebabs. Use chunks of boneless leg of lamb to make the shish kebabs.
INGREDIENTS:
1½

tablespoons

rosemary

chopped fresh

1½

tablespoons

mint

chopped fresh

1½

tablespoons

parsley

chopped fresh

2

teaspoons

oregano

chopped fresh

5

large

cloves garlic

minced

1

teaspoon

kosher salt

½

teaspoon

cracked black pepper

1

lemon

zested

⅛

teaspoon

crushed red pepper flakes

¼

cup + 1 tablespoon

olive oil

1½

pounds

lamb

my butcher cut it for me from a leg of lamb., cut into 2″ pieces
DIRECTIONS:
In a large bowl, combine the rosemary, mint, parsley, oregano, garlic, salt, pepper, lemon zest, red pepper flakes and olive oil. Mix to combine. Add the lamb chunks and toss until well coated. Cover with plastic wrap and refrigerate for at least 2 hours or overnight.

Preheat the grill to a medium high heat (about 450°).

Loosely thread the chunks of lamb onto skewers – they should touch but not be jammed together. Grill for 8-10 minutes for medium rare, turning once or twice during the cooking. Remove from heat and let the kebabs rest for 5-7 minutes before serving.
RECIPE VIDEO:
NOTES:
If using wooden skewers, soak them in water for an hour before skewering the meat, so that the skewers don't burn.
NUTRITION:
Calories:
439
kcal
|
Carbohydrates:
3
g
|
Protein:
19
g
|
Fat:
39
g
|
Saturated Fat:
13
g
|
Cholesterol:
82
mg
|
Sodium:
457
mg
|
Potassium:
292
mg
|
Fiber:
1
g
|
Vitamin A:
175
IU
|
Vitamin C:
11.8
mg
|
Calcium:
43
mg
|
Iron:
2.4
mg
"Pin It" For Later!