Mediterranean Farro Salad
Looking for a healthy, delicious summer Farro salad recipe? This Mediterranean farro salad is loaded with fresh summer veg and flavorful ingredients like sun-dried tomatoes and fresh mozzarella, so you'll never get bored. This dish is perfect for side summer cookouts and a great vegetarian meal.
One of my favorite ways to "salad" is to combine whole grains with fresh veg and some little extras, like cheese, canned beans, and briny, salty little bits to perk up your tastebuds.
This farro salad with Mediterranean flavors like mozzarella, sun-dried tomatoes and olives checks every box.
Why this recipe works:
It's a healthy, filling satisfying dish.
It has staying power, holding up in the refrigerator for days without wilting.
No mayo means it's perfect for picnics.
The flavors of this farro summer salad are balanced and vibrant.
A little goes a long way, because farro is a nutrient dense grain.
You can serve this as a vegetarian main course or side dish.
Salad ingredients:
Farro – Most farro takes about 25-30 minutes to cook, but Trader Joe's sells a quick-cooking farro that cooks in 10 minutes. That's what I used in this farro salad recipe.
Green Beans – Use regular string beans, haricots verts or frozen beans that have been defrosted, but not cooked.
Red Onions – very thinly sliced, or finely chopped.
Carrots – for a pop of color and sweetness, carrots are delicious in the Mediterranean farro salad. I also like that they will hold up for several days (even with the dressing), making them a great addition to this recipe.
Garbanzo Beans – I use canned beans that are well rinsed and drained. Chick peas are sturdy and won't break down in this farro salad recipe the way other canned beans would.
Tomato – Look for heavy ripe tomatoes, or use sliced grape or cherry tomatoes for a fresh bite.
Sun Dried Tomato – I prefer the ones packed in oil because they're sweeter and easier to chew.
Kalamata Olives – Kalamata olives are associated with Greek cooking and therefore are perfect for this Mediterranean farro salad.
Capers – have a briny, salty bite, so you don't need a lot to get the full flavor.
Fresh Mozzarella – You can use a whole ball of mozzarella diced into bite-sized pieces or try the miniature mozzarella pearls for convenience.
Shallots – are a cross between onion and garlic and work well in the dressing for the farro salad.
Dijon Mustard – helps to emulsify the dressing so that it clings to the farro and other salad ingredients.
Red Wine Vinegar is my preferred vinegar for making salad dressings, but you can also use apple cider vinegar, white wine vinegar or champagne vinegar.
Extra-Virgin Olive Oil – you don't have to use a very expensive finishing oil, but look for something green and fruity.
Salt & Pepper – to season the salad dressing.
Parsley – I use flat-leaf Italian parsley, but you can also use curly parsley for a pop of freshness.
Instructions:
Blanch and shock the green beans (directions below).
Cook the farro according to package directions and cool to room temperature.
Combine the farro, green beans, onions, carrots, chick peas, fresh tomato, sun-dried tomato, Kalamata olives, capers and mozzarella cheese in a large bowl.
In a small bowl combine the shallots, dijon mustard, red wine vinegar, olive oil, salt and pepper and whisk until emulsified. Stir in the parsley.
Pour the dressing over the farro salad and toss well.
This salad comes together quickly once the farro and green beans have been cooked. So, I recommend starting with them.
Start with the beans and farro
To expedite the prep, I like to blanch the green beans in the same water as I cook the farro. Because the farro needs to cook for longer, I start with the green beans.
Blanch and shock the beans:
Cut the green beans into ½" to 1″ pieces, adding them to a large pot of boiling water and cooking for 4-5 minutes, so that they're tender, but still firm.
Transfer the beans with a slotted spoon or kitchen spider to an ice water bath.
Plunging the legumes in ice water "shocks" the beans and stops the cooking process, so that they retain their texture and keep their vibrant green color.
Cook the farro
Use the same pot where you cooked the green beans for the farro. No need to dirty another pot. Just ensure you have plenty of water in the pot, and return it to a boil.
Add the farro to the water, and cook until tender (10 minutes for quick cooking; 25-30 for traditional).
Drain the farro through a mesh strainer and return it to the pot.
Let the farro cool with the lid off while assembling the rest of the Italian bean salad.
Pro-Tip:
You never want to use hot grains when assembling a grain bowl as the residual heat can wilt the other ingredients. Ensure that the farro is at room temperature before mixing it with the other salad ingredients.
Farro salads are blank canvases and it's easy and fun to try new flavor combinations or swap out ingredients for something readily available from your fridge or pantry. Don't feel like you have to stick to the mix-ins in this farro bowl exactly.
Variations
If you don't have shallots for the dressing, substitute 2 cloves of finely minced garlic.
Swap fresh lemon juice for the red wine vinegar in the dressing, or use balsamic vinegar instead.
Swap fresh mozzarella for chunks of feta cheese.
Or keep it vegan by eliminating the cheese altogether or substituting a vegan cheese instead.
Add in sliced pepperoncini peppers for more tanginess.
Roasted or Fresh Diced Bell Peppers add color, crunch and sweetness.
Swap green beans for thawed, frozen peas, diced cucumbers or add in a few handfuls of finely chopped kale or arugula.
Including herbs like basil, mint, tarragon and fresh parsley will add another layer of freshness to the kale salad recipe. If you're adding fresh herbs, I recommend storing leftovers for 1-2 days; beyond that, the fresh herbs will degrade and won't hold their flavor and vibrance.
FAQ's
What is farro?
Farro is an ancient grain that's toothsome and hearty. It's firmer than brown rice and has nutty overtones.
Is Farro Gluten Free?
I've read multiple accounts of whether or not Farro is gluten-free. "Farro" includes several wheat species, including einkorn and emmer. Farro does contain gluten, but it's not the same as gluten found in wheat, rye and barley.
According to this Medicine Net article, farro is also easily digested and so low in gluten that it can often be eaten by people who are typically gluten-intolerant.
Hmmm. I know, it's not an answer. If you have Celiac disease or are particularly sensitive to gluten, you should avoid farro or speak to your healthcare provider for their opinion.
Can you meal prep the farro salad?
Absolutely. Divide the salad into individual servings in airtight containers, cover and refrigerate. If you want to change things, use last night's leftovers by adding a few slices or chunks of chicken, pork or shrimp. This will make 4-5 days' worth of lunches.
Storage:
One of the best parts of this recipe is its staying power. It holds up well for days in the refrigerator because it doesn't have easily degradable ingredients, like delicate lettuces or micro greens.
Store leftovers of Mediterranean farro salad in an airtight container for up to 5 days in the refrigerator.
I don't recommend freezing the farro bowl.
What does Italian bean and farro salad taste like?
The crisp-tender veggies combined with the chewy texture of the grains give this Mediterranean salad a wonderful texture and bite.
The nuggets of fresh mozzarella and pops of briny olives and capers are like little treasures hidden throughout this hearty dish; sun-dried tomatoes are sweet and chewy.
Garbanzo beans add fiber and protein to this summer farro salad.
I prefer to serve summer farro salad at room temperature or slightly cool because the flavors will be more pronounced, but you can also eat it straight from the refrigerator.
More Farro Recipes: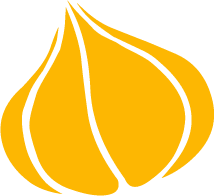 Tried this recipe? Leave a rating and review.
Your comments and shares are invaluable to me and the thousands of readers who use this site daily. If you've made the recipe, leave a star rating and review. We want to hear how you liked it.
We'd love it if you shared the recipe with your friends on social media!
Farro, Tomato and Green Bean Salad
Farro is a hearty, tender grain that gives bulk to this salad. It's great for pot lucks, picnics and brown bagging!
INGREDIENTS:
1

cup

farro

cooked according to package directions

½

lb

green beans

trimmed and cut into 1″ pieces

¼

cup

red onion

thinly sliced (about 1/4 of an onion)

1

medium

carrot

peeled and grated

8

ounces

garbanzo beans

rinsed and drained

1

medium

ripe tomato

seeded and diced

¼

cup

sun-dried tomatoes

chopped

⅓

cup

kalamata olives

seeded and halved

2

tablespoons

capers

drained

6

ounces

fresh mozzarella

diced
FOR DRESSING:
1

small

shallot

peeled and minced

2

tablespoons

dijon mustard

1½

tablespoons

red wine vinegar

zested and juiced

½

cup

olive oil

1

teaspoon

kosher salt

½

teaspoon

black pepper

2

tablespoons

parsley

chopped
DIRECTIONS:
Fill a large saucepan about ⅔ full with water and bring it to a boil. Fill a medium bowl with ice and water and set aside. Add the cut green beans to the boiling water and cook for 4 minutes or until the beans are crisp-tender. Transfer the beans with a spider or slotted spoon to the ice water to immediately stop the cooking. Set aside.

Add the farro to the water the beans were in and cook according to the time on the package directions. When farro is cooked, transfer the farro to a fine mesh sieve and drain all the water from the grains. Place the farro back into the same pan they were cooked in and set aside with the lid off to cool.

Drain the green beans and blot them dry with a paper towel.

Transfer to a large bowl. Add the cooled farro, red onion, carrots, garbanzo beans, chopped tomato, sun-dried tomatoes, kalamata olives, capers and mozzarella. Toss well to combine.
For Dressing:
Combine all ingredients but the parsley in a small bowl or glass measuring cup. Whisk until the dressing is emulsified. Stir in the chopped parsley. Pour the dressing over the salad and toss well until fully dressed. Taste for seasoning and adjust as necessary.
NOTES:
*Make sure farro is at room temperature before mixing it with the vegetables, you don't want to wilt the veggies.
**If you are making the salad ahead, wait until you're ready to serve before adding the herbs. This will keep them bright and fresh. Salad keeps well in the fridge for up to 3 days. I usually add a squeeze of lemon juice before serving just to amplify the citrus notes.
NUTRITION:
Calories:
477
kcal
|
Carbohydrates:
46
g
|
Protein:
15
g
|
Fat:
27
g
|
Saturated Fat:
7
g
|
Cholesterol:
22
mg
|
Sodium:
842
mg
|
Potassium:
581
mg
|
Fiber:
11
g
|
Sugar:
7
g
|
Vitamin A:
2514
IU
|
Vitamin C:
13
mg
|
Calcium:
204
mg
|
Iron:
3
mg
Pin "Summer Italian Bean Salad" For Later!