Sweet Potato Gnocchi with Browned Butter
Want a quick and easy sauce for sweet potato gnocchi? This browned butter sage sauce is irresistibly decadent, and so simple to make.
Browned butter sage sauce is a classic recipe that's delicious with ravioli or gnocchi. Browned butter has a deep nutty flavor and sage is amplified when quickly fried in the butter. With just a few embellishments, the sage butter sauce can take the simplest dish to a whole new realm, like this gnocchi with browned butter… It's simply sublime. Rich, warm and nutty it goes perfectly with sweet potato gnocchi, but you can also use it with regular gnocchi or simple cheese raviolis to great results. Best of all, you can make it at home with a handful of ingredients in about 15 minutes. Try the brown butter gnocchi as a special starter to a larger meal or as a tasty side dish with a rotisserie chicken. It's Ah-Mazing.
This is definitely an indulgence for me… on the same level as fettucine alfredo — I mean this is a browned butter sage sauce. The butter isn't even hidden in some clever emulsion. It's just BUTTER. Front and center. However, every so often, you have to cut yourself some slack and enjoy the good things. Trust me, your gonna love this brown butter gnocchi and the ingredient list is quite tame compared to other recipes.
Ingredients for Gnocchi with Sage Browned Butter Sauce
Olive Oil
Sage Leaves
Flaky Salt
Prepared Gnocchi (I used my homemade Sweet Potato Gnocchi)
European Style Butter
Fresh Nutmeg
Freshly Grated Parmesan Cheese
This recipe starts with frying the sage leaves. I recommend doing this separately from the butter sauce and here's why… if the milk solids in the butter cook at too high of a heat, for too long, they'll burn, not brown. That would turn your browned butter sage sauce bitter and that's not what we're going for here. It's better to use a separate small skillet with a little olive oil to fry the sage leaves in. Do this bit first, before you start on the rest of the recipe.

How to fry sage
Heat the olive oil over medium high heat until it's hot but not smoking.
Add the sage leaves individually to the skillet. They will immediately start to bubble and crisp.
It only takes a few seconds for the sage leaves to crisp up, therefore, watch them carefully.
Transfer the sage leaves to a plate lined with paper towels and sprinkle with coarse salt or sea salt.
Make the gnocchi concurrent to the browned butter sage sauce
Since the sauce and the pasta take roughly the same time to cook — and one is pretty hands off and the other is more hands on, you can make them concurrently. For this batch, I used my homemade sweet potato gnocchi but regular gnocchi or store bought cheese filled pastas go great in this easy sauce as well. Follow the cooking instructions according to package directions. If you're using homemade gnocchi or ravioli, a good tell tale sign that its done is to watch for it to float to the surface.
Making browned butter is fairly simple but it does require your attention. Here's a few pointers on making browned butter sage sauce for gnocchi or pasta.
Tips On Browning Butter
Theoretically, you can use any type of butter, but I prefer European or Irish butter for this sauce. It has a higher fat content, which means more milk solids and less water. Since it's the milk solids in the butter that are actually toasting, your sauce will have deeper flavor if you use European butter.
Use a light colored pan for browning the butter. Why? So you can see the milk solids changing from white to amber brown. If you use a dark/black bottomed pan, your only cue that it's ready will be by smell. I trust my olfactory senses, but visual cues are most important.
Melt the butter over a medium heat, stirring constantly. Initially, the butter will spatter a bit and that's normal. It's just allowing the liquids in the butter to escape.
The next stage of cooking is when the butter starts to foam. Stir constantly and when the foam begins to dissipate, is when you'll start noticing the milk solids on the bottom of the pan start to brown.
When the solids start to turn from golden to a toasty brown and the aroma is warm and nutty, remove the pan from the heat. Keep in mind that the milk solids will continue to cook even after you've removed it from the heat.
Obviously, don't walk away from the pan at any time while you're making the butter sauce, to avoid burning.
Look at that beautiful golden brown. I wish we had smell-o-vision, so you could get a whiff of this. It's amazing. Use a kitchen spider or slotted spoon to drain the gnocchi well and then transfer it to the browned butter sauce. Gently toss to coat.
The finishing touches to gnocchi with browned butter
To finish this amazing browned butter gnocchi, use a microplane to grate some fresh nutmeg as well as parmesan cheese over the pasta. Toss well to coat and finish the plate with additional parmesan cheese and the crispy fried sage leaves. This is pure comfort food. It's rich, pillowy and lush. The nutmeg adds more warmth and depth to the butter and the parmesan cheese gives the dish a salty kick. The crispy sage can be tossed over the dish whole, or crumbled into fine crispy crumbles. I've served this in smaller portions as an indulgent starter to a special meal or as a side dish to roast chicken, pork or beef.
What to serve with gnocchi with browned butter:
More gnocchi recipes: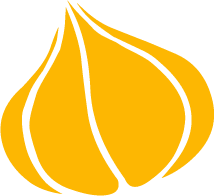 Tried this recipe? Leave a rating and review.
Your comments and shares are invaluable to me and the thousands of readers who use this site daily. If you've made the recipe, leave a star rating and review. We want to hear how you liked it.
We'd love it if you shared the recipe with your friends on social media!
Browned Butter Sage Sweet Potato Gnocchi
This easy, but decadent dish would make a great small starter to a larger meal, but we've eaten it as a side dish with roast chicken.
INGREDIENTS:
3

tablespoons

olive oil

12 – 15

fresh sage leaves

pinch

flaky salt

sea salt or Diamond Kosher salt works well too.

½

pound

prepared sweet potato gnocchi

(recipe from this site) about 2 cups (if frozen, no need to defrost)

3-4

tablespoons

European style butter

room temperature (to prevent excess splattering)

pinch or two

freshly grated nutmeg

½

cup

grated parmesan cheese
DIRECTIONS:
In a small skillet, heat the olive oil over medium heat until hot, but not smoking. Add the fresh sage leaves to the butter and let them crisp for about 1 minute in the hot oil. Transfer the sage to a plate lined with paper towels to drain. Sprinkle with salt and set aside.

Bring a small pan of water to a boil. Add a teaspon of salt and wait for minute until the salt dissolves in the boiling water. Reduce heat to a rapid simmer and add the sweet potato gnocchi. Cook the gnocchi until they start to float to the top of the pan. Drain the water from the pan and set aside.

In a medium skillet, heat the butter over medium to medium-low heat (depending on how hot your stove runs, mine runs hot), stirring constantly. The butter will melt, and begin to sputter a bit, then it will start to get foamy.

Continue stirring, and checking the milk solids (the specks in the bottom of the pan) they will start to turn golden and then brown and the butter smells nutty and toasty. This should take about 4-6 minutes. Don't keep the butter on the stove too long because those specks can easily burn and turn bitter.

Remove the butter from the heat and add the cooked gnocchi to the pan. Gently toss the gnocchi in the browned butter to coat. Sprinkle with fresh nutmeg and half of the parmesan cheese and toss again to combine.

Transfer the sweet potato gnocchi to a serving platter. Top with remaining parmesan cheese. Crumble or toss the crispy sage leaves over the dish and serve.
NUTRITION:
Calories:
314
kcal
|
Carbohydrates:
21
g
|
Protein:
7
g
|
Fat:
23
g
|
Saturated Fat:
9
g
|
Cholesterol:
34
mg
|
Sodium:
459
mg
|
Potassium:
16
mg
|
Fiber:
1
g
|
Sugar:
1
g
|
Vitamin A:
371
IU
|
Calcium:
152
mg
|
Iron:
2
mg
Pin "Gnocchi with Browned Butter" For Later!