Jeweled Yellow Rice and Pignoli
If you're looking for an alternative to Rice-A-Roni, Jeweled Yellow Rice and Pignoli is a homemade rice pilaf with healthy turmeric, crunchy pine nuts and chewy sweet raisins is it! Ready in under 30 minutes, it's vegan and gluten-free!
How many of those boxed "pilaf-y" things do you have in your pantry? You know — the ones with the flavor packets? I think they're fine in a pinch, but they contain a lot of sodium (bad for your blood pressure) and I'm dubious of the dehydrated glutamate powder in those foil packages. Besides, an easy rice pilaf can be made in about the same time it takes to make one of those boxed salt licks. Jeweled Yellow Rice and Pignoli is sure to be a favorite at your dinner table.
Is It Tumeric or Turmeric?
There's a lot of jostling about whether to pronounce the first "r" in turmeric. Is it ter-mer-ick or too-mer-ick. I have to be honest, I always said "too" until someone pointed out that it was spelled "ter". I've heard professional chefs say it both ways. So what's the answer? Even YouTube is confused.
Regardless of the pronunciation, the health benefits are undisputed, including its anti-inflammatory and detoxification properties as well as decreased cancer risk, improving cognitive function, kidney function and blood sugar balance. And you don't need a lot of turmeric in order to reap the benefits. This recipe only needs 1/2 teaspoon to give the rice a beautiful golden hue.
The Best Mix-Ins For An Easy Rice Pilaf:
For me, the mix-ins are critical — Would you serve an ice cream sundae without a cherry on top? I like something crunchy. Adding toasted pine nuts (or pignolis) bring a toasty flavor and crunch to turmeric rice but you could also use toasted sliced almonds or even chopped pecans. But don't stop there. For an extra flavor boost, something with a sweet or tart kick is a must. In this easy rice pilaf I opted for golden raisins instead of regular dark raisins. The reason behind my choice is more about aesthetics than anything else. I didn't want little black spots dotting my pilaf. (But if that's all you've got, or you want to substitute dried cranberries or cherries — I won't call the food police! Promise.) The golden raisins taste the same as regular raisins (they're just made from green grapes instead of red), but they also give a "jewel-like" almost shimmery quality to the dish. That's why I called it Jeweled Yellow Rice and Pignoli.
A quick chop of parsley sprinkled on top makes this easy pilaf recipe a show-stopping addition to a Tuesday dinner. A few people have asked about using dried parsley as a garnish because it "never goes bad". Personally, I prefer fresh herbs — especially if you're using it as a garnish (cooked in a stew or soup — dried is fine) but if you don't have any fresh parsley, I'd skip it altogether before garnishing with the dried stuff. I've served this with my favorite pork tenderloin or grilled chicken along with a simple salad and there are never any leftovers.
More Vegan Rice Dishes:
This pilaf actually inspired me to do something similar with cauliflower for a low-carb alternative. It's "riced cauliflower", but you could also use the flavor profile with regular rice and cook it in the method described below. It's made with curry so it has a different flavor profile than this, but it's one of my husband's favorites now — especially when we're trying to watch our weight. Be sure to check it out — it's popular recipe!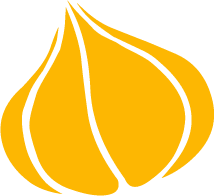 Tried this recipe? Leave a rating and review.
Your comments and shares are invaluable to me and the thousands of readers who use this site daily. If you've made the recipe, leave a star rating and review. We want to hear how you liked it.
We'd love it if you shared the recipe with your friends on social media!
Jeweled Yellow Rice and Pignoli
An easy, delicious side for roasted or grilled meats.
INGREDIENTS:
1

tablespoon

olive oil

1

medium

yellow onion

peeled and diced

1

cup

jasmine rice

½

teaspoon

turmeric

½

teaspoon

kosher salt

1 ½

cups

low salt vegetable broth

½

cup

golden raisins

¼

cup

pine nuts

¼

cup

parsley

chopped
DIRECTIONS:
Preheat the oven to 350 degrees. Place the pine nuts on a baking sheet and cook until lightly toasted, about 5 minutes. Be mindful, pine nuts burn quickly. Set aside.

Heat the olive oil in a medium saucepan over medium high heat. Add the chopped onion and rice. Cook, stirring frequently to prevent sticking, 4-5 minutes until onions begin to soften and rice begins to take on some color. Stir in the turmeric and kosher salt until rice turns a golden yellow. Add the golden raisins and vegetable broth and heat to boiling. Reduce heat to medium low, cover with a tight fitting lid and cook for 15 minutes or until rice is tender. (You can add additional broth 1-2 tablespoons at a time, if necessary)

Stir in the pine nuts and chopped parsley. Serve.
NOTES:
You can substitute white rice, but you may need to increase the amount of vegetable broth by 1/4-1/2 cup and increase cooking time by 5 minutes.
NUTRITION:
Calories:
330
kcal
|
Carbohydrates:
57
g
|
Protein:
5
g
|
Fat:
9
g
|
Saturated Fat:
1
g
|
Sodium:
658
mg
|
Potassium:
320
mg
|
Fiber:
2
g
|
Sugar:
13
g
|
Vitamin A:
220
IU
|
Vitamin C:
4.5
mg
|
Calcium:
47
mg
|
Iron:
1.6
mg
"Pin It" For Later!
SaveSave