Beef Broccoli Stir Fry For Two
You don't have to place a take-out order for your favorite stir fry recipe. It's easy to make at home with just a few fresh ingredients and pantry staples. This simple beef broccoli stir fry is one that I make for my husband and I for date night. It makes enough for two, but you can easily double the recipe to serve a larger crowd. Try it next time you're in the mood for stir fry.
Why I have to make my own beef broccoli stir fry
I love Chinese take out. For the longest time our favorite Chinese take out spot was the Sieng House in Boca Raton. It was a small, unassuming, hole-in-the-wall that made the best stir fry, from-scratch egg rolls and their lo-mein was legendary with my daughter.
Unfortunately, they've closed and I've been left to my own devices… which means I have to make my own beef and broccoli stir fry recipe.
My version isn't quite the same as theirs — and with good reason. My beef and broccoli stir fry is made using a conventional kitchen stove, in a skillet, while theirs is cooked in a wok, balanced over a high BTU burner (a.k.a the fires of hell).
What is stir frying?
Stir frying is a method of Cantonese cooking which flash fries and sears food at a very high heat. The technique allows the foods to brown and release steam and aromas into hot air currents that surround the wok.
It requires constant agitation (tossing) and stirring to prevent the morsels from burning and the result is perfectly tender-crisp veggies and seared thin strips of meat draped with a savory, sweet, tangy and tingly sauce.
Cooking at extremely high heat like this creates a condition known as wok-hei (pronounced wok hay), which chef Grace Young translates as the breath of a wok". The photo above gives you a pretty good idea of what she means by that.
It's nearly impossible for home cooks to attain the level of heat used in professional Chinese and Cantonese kitchens (I mean a wok literally sits on a ring of fire), but that doesn't mean you can't create a perfectly serviceable stir fry, like this beef broccoli version, in your own kitchen, even if you don't have a wok.
A date night home-version of beef broccoli stir fry*
Stir fry is one of our favorite quick and easy weeknight dinners and this beef broccoli is at the top of the list. It's a little bit spicy, with a balanced Asian-style soy and sesame marinade/sauce and plenty of fresh vegetables. I've portioned this stir fry recipe for two people (date night), but it's easily doubled for more people.
So put on your chef's bandana and let's do this.
Ingredients needed for beef and broccoli stir fry recipe:
Soy Sauce
Shaoxing Wine or Sherry
Water
Honey
Cornstarch
Sesame Oil
Boneless Beef Steak
Canola Oil
Ginger
Garlic
Crushed Red Pepper Flakes
Celery
Broccoli
Red Bell Pepper
Shitake Mushrooms
Green Onions
Carrots
Serve w/Steamed Rice
Steps for making beef broccoli stir fry
Mix together the sauce for the stir fry and set aside.
Slice the steak into thin strips and pour the stir fry sauce over the beef strips. Marinate for 20-30 minutes.
While the beef marinates, prep the garlic, ginger, broccoli and vegetables for the stir fry.
Heat a dry skillet or wok over high heat. When the skillet is very hot, but not smoking, add one tablespoon of the canola oil and swirl it around the pan.
Add the ginger, garlic and crushed red pepper, and cook, stirring constantly so it doesn't burn, until fragrant.
Add the beef and marinade to the skillet and separate the beef into a single layer to brown it, tossing occasionally. . Once the meat has browned, transfer the beef and sauce to a bowl and set aside.
Clean out the skillet and reheat over high heat.
Heat the remainder of the canola oil until it slicks across the pan.
Add the vegetables and stir and agitate the pan constantly for about 2-3 minutes until crisp-tender.
Add the beef and stir fry sauce to the broccoli and veggies and cook, stirring constantly until heated through.
What's the best beef for stir fry?
You can use any boneless strips of beef for this stir fry. From sirloin to flank steak, rib eye to top round.
The key is to slice the meat very thinly (about 1/4″ thick)" and cut them into bite sized pieces or strips. If you're using tougher cuts of meat, slice them especially thin to ensure a tender bite.
If the cut has a pronounced grain (like flank steak), be sure to slice diagonally, AGAINST THE GRAIN, so that the meat cooks up tender and not chewy.
This way, even tougher cuts will cook quickly and still be tender to the bite.
Helpful tips for making stir fry at home
The skillet/wok
Use a large wok or skillet (bigger than you think you need). You want enough surface area to flash cook the beef and vegetables without steaming them. If the beef and/or veggies are too crowded in the pan, they won't stir fry, but rather simmer and steam. The veggies won't be crisp-tender. For this beef broccoli stir fry for 2 people, I used a 10″ skillet. If you're doubling the recipe, use a 12″ to 14″ skillet or a large carbon steel wok.
Avoid non-stick woks and pans as the pan needs to be pre-heated empty over a very high heat without damage.
The veggies
Make sure all of your ingredients are measured, chopped and prepped BEFORE you start cooking. This stir frying process goes very quickly, so everything needs to be ready to go before you start cooking.
Cut vegetables uniformly, to roughly the same size to ensure that they cook evenly at same amount of time.
If you're using vegetables that cook at different rates, group them with other veg that cooks at that rate. Add them to the wok from the longest cooking to the shortest so that they're done at the same time.
Ventilation & Stir Frying
Turn your vent on high when you start to stir fry (especially when cooking the aromatics like ginger, garlic and red pepper flakes) as they can be an irritant.
Use a very hot skillet or wok to stir fry the beef and broccoli. Don't be afraid of the heat, just be sure to have a spoon or spatula so that you can constantly stir and toss the ingredients.
Be sure to wipe out the skillet well (or clean it) after stir frying the beef and sauce. Remnants of the sauce can burn in the pan as you stir fry the veggies, because of the honey in the soy and ginger stir fry sauce. (Chef's use a bamboo wok brush to wash away remnants of the first fry before continuing with the recipe.)
Don't walk away from the skillet/wok or stop agitating or stirring the broccoli and veggies. Man your station.
Stir fry works best for smaller groups, but…
If you're stir frying beef and broccoli for a larger group, it's best to cook in batches small enough that they won't crowd the pan.
Plan ahead
If you're serving the stir fry with steamed rice or other side dishes, make sure you time it so they're ready when you're stir fry is.
Stir fry variations
Stir fry is one of those things that you can feel free to riff on. You can use almost any type of protein and vegetables. Beef and broccoli stir fry can be as simple as using just just beef and broccoli or adding more veggies for flavor and eye-popping color as I've done here.
Here are just a few stir fry options:
Swap beef for thin strips of chicken or pork, or small bite-sized shrimp.
Use sugar snap peas, bamboo shoots, water chestnuts, thin sliced bok choy or bean sprouts.
More conventional veggies to try: thinly sliced asparagus (cut on the bias), green beans, button or cremini mushrooms, sliced cabbage or carrots.
Wok hei at home…
Ok, humble brag…. Look at my wok-hei… without a wok, mind you… Notice that the beef broccoli and veggies aren't swimming in sauce, but instead are lightly napped with flavor.
You can see a bit of char on the broccoli and vegetables and the beef is well seared.
Not bad, am-I-right?
Does this replace a good Chinese take out joint that makes great dumplings and egg rolls too? No.
But if you're favorite spot closed down, or worse is under "new management", know that you can make a damn fine stir fry in your own kitchen with minimal effort. No wok required.
FAQ's
Can I make beef broccoli stir fry ahead of time?
For the best flavor, I recommend making your stir fry just before you're ready to eat. However, you can do all of the prep up to a day ahead of time. Assemble the sauce, slice the beef and cut the veggies into bite-sized pieces. Put each component (1. beef, 2.sauce, 3. ginger/garlic 4. veggies) into individual storage containers and refrigerate until you're ready to cook.
Can I reheat the beef and broccoli leftovers?
Sure! They reheat well in the microwave — and they're even good for breakfast when you put a fried egg on top.
What to serve with beef broccoli stir fry:
Steamed White Rice
Lo Mein Noodles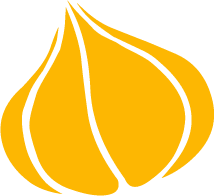 Tried this recipe? Leave a rating and review.
Your comments and shares are invaluable to me and the thousands of readers who use this site daily. If you've made the recipe, leave a star rating and review. We want to hear how you liked it.
We'd love it if you shared the recipe with your friends on social media!
Beef and Broccoli Stir Fry For Two (w/VIDEO)
This easy Beef & Broccoli stir fry recipe is loaded with tender-crisp vegetables and lean strips of beef flank steak in a savory, Cantonese style sauce. Perfect served with steamed rice as a date night dinner for two!
SPECIAL EQUIPMENT:
wok or large heavy skillet
INGREDIENTS:
FOR THE MARINADE/SAUCE:
2

tablespoons

soy sauce

1

tablespoon

shaoxhing wine or dry sherry

1

tablespoon

water

1 ½

teaspoons

honey

1 ½

teaspoons

cornstarch

1

teaspoon

sesame oil
FOR THE STIR FRY
½

pound

boneless beef steak (such as flank or sirloin)

cut across the grain into thin strips

2

tablespoons

vegetable or canola oil

divided

2

teaspoons

grated fresh ginger

2

cloves

garlic

minced

¼

teaspoon

crushed red pepper flakes

1

small

stalk celery

sliced into 1/4″ pieces on the diagonal

2

large

stalks broccoli

separated into bite sized florets

½

red bell pepper

cut into bite sized pieces

3

ounces

shitake mushroom caps

sliced

1

small

carrot

julienned or grated

3

green onions

thinly sliced
OPTIONAL GARNISH:
toasted sesame seeds

extra sliced green onions
DIRECTIONS:
FOR THE MARINADE/SAUCE:
In a small bowl, combine the soy sauce, Shoaxhing wine (or sherry), water, honey, cornstarch and toasted sesame oil. Whisk to combine.

Pour the marinade over the beef and toss to coat. Set aside to marinate for 20 minutes.
FOR THE STIR FRY:
Place a large wok or skillet over high heat and heat until very hot, but not smoking. Add one tablespoon of the vegetable oil and swirl around the pan. (The oil should slick across the pan and have a moire effect when you look at it).

Add the garlic, ginger and red pepper flakes and stir constantly until very fragrant, about 20-30 seconds.

Add the beef and marinade to the pan and cook the beef until it browns, stirring occasionally, about 2-3 minutes. Transfer the beef and sauce to another dish and set aside.

Wipe out the skillet very well (I washed mine) and heat over high heat until the pan is very hot. Add the remaining tablespoon of vegetable oil. When the oil is hot and shimmery, add the celery, broccoli, bell pepper, mushrooms, carrots and green onions. Cook and stir until the vegetables are crisp tender, about 2-3 minutes.

Return the meat, sauce and any juices to the stir fry pan and cook together, stirring constantly for 30 seconds to a minute to heat through.

Serve with steamed white rice. Garnish with toasted sesame seeds and sliced green onions (if desired).
NUTRITION:
Calories:
470
kcal
|
Carbohydrates:
58
g
|
Protein:
46
g
|
Fat:
10
g
|
Saturated Fat:
3
g
|
Polyunsaturated Fat:
1
g
|
Monounsaturated Fat:
3
g
|
Cholesterol:
68
mg
|
Sodium:
1304
mg
|
Potassium:
2720
mg
|
Fiber:
19
g
|
Sugar:
19
g
|
Vitamin A:
9188
IU
|
Vitamin C:
587
mg
|
Calcium:
348
mg
|
Iron:
7
mg
Pin It For Later!