For a cocktail that wows the senses, this seasonal Blood Orange Martini puts a blushing, citrusy twist on the standard. Mix these seasonal red cocktails in a Boston shaker for an icy cold beverage perfect for happy hour.
Martinis for non-martini drinkers
I admit, I'd never been into "classic" martinis before. Even though I love olives, a straight up dirty martini doesn't appeal.
Those candy sweet, high fructose apple-tinis (made popular back at the start of the millennia – I'm dating myself) were a big turn off too. Like a Jolly Rancher in cocktail form.
Thus, I never went down the martini road, but this is different. It's a bright red cocktail that's REAL. Flavorful. Balanced. Subtly sweet and bracing all at once.
It's got the right mix of fresh juice, light flavors with a spirited punch, for a combo that's irresistible… Take it from a skeptic, these blood orange martinis ROCK.
While some recipes use flavored vodkas or blood orange soda, the original blood orange martini uses vibrant blood oranges to achieve their classic deep red hue. This gorgeous blood orange martini has a citrusy flavor with a hint of berry, but still packs a punch with vodka and extra dry vermouth.
Blood orange martini ingredients
Fresh Squeezed Blood Orange Juice
Vodka
Extra Dry Vermouth
Simple Syrup
Blood orange juice
This glorious magenta red color for this cocktail is courtesy of seasonal, fresh picked, blood oranges, not red dye 40.
If you've never had fresh blood orange juice, the flavor is like a bright orange with a raspberry finish. How good does THAT sound?!
Of course, they're loaded with Vitamin C etc., but since we're making libations, I'm not going to argue the "nutrition" aspect. It's a cocktail. Enoy it.
You'll need about 1 ½ ounces of juice for each drink. I squeezed about 5 ounces of fresh juice from one blood orange, so figure on 2-3 cocktails for each orange you have.
It's not required, but straining the pulp from the blood orange juice before adding it to the martini shaker is a nice touch.
That photo of the blood orange juice above, is legit — not photoshopped. That's what it looks like. An absolute stunner!
A word about the other ingredients
Vodka:
Though gin has always been "de rigeur" for making martinis, it was supplanted by vodka during the boom of "dirty martini" frenzy. If you have a particular favorite vodka, you can certainly use it for this martini recipe, but I'd avoid the flavored ones until you've had this a few times and know what essences you'd like to add.
Dry Vermouth:
Vermouth actually started out as a medicinal tincture in the 1700s, (so you see, alcohol really was for "medicinal purposes" back in the day). You can find red and white varieties of this fortified wine. Skip the sweeter red vermouth and use dry white vermouth for your blood orange martini.
Simple Syrup:
For the uninitiated, simple syrup is just that… Simple.
Make your own simple syrup by combining equal parts sugar and water in a saucepan.
Bring to a simmer until the sugar has dissolved and cool to room temperature.
Store simple syrup in a sealed jar, (it doesn't even need to be refrigerated).
How to make a blood orange martini
Fill a cocktail shaker with ice.
Add the blood orange juice, vodka, dry vermouth and simple syrup.
Secure the lid tightly on the shaker and, well… SHAKE. Vigorously for about 30 seconds until the outside of the shaker is icy cold.
Pour the magenta red cocktail into a martini glass and garnish. Enjoy!
Of course, you could just start sipping immediately on this icy libation, but what's the fun in that, right? Gild the rim, I say.
Best garnishes for a bright red martini
Obviously, a thin slice of blood orange makes the most sense. They're actually the perfect size for garnishing a drink, because blood oranges are smaller in size than Navels, Valencias and Cara Caras.
A thin twist of blood orange works as well. The mottled orange and purple peel creates a striking trim for this red cocktail.
Because of the berry notes inherent in the juice, you could also skewer some red raspberries with the ribboned peel of the fruit and rest it on the rim.
Supreme a blood orange and a mandarin or tangerine (they're about the same size) and skewer them on a cocktail pick to float in the martini glass.
Luxardo or Amarena cherries wouldn't be out of place here at all. In fact, they'd add more luxuriousness to the red cocktails.
A sprig of fresh herb would also be nice. Rosemary is too strong, but a young stem of thyme is delicate and beautiful. Mint would work, but I'd stick with the smaller leaves (under 1″ long). Even a small sage leaf would add an herbal whiff without competing with the citrus.
One or two very small edible flowers are a fresh embellishment.
Occasions for red cocktails
You don't need an occasion to drink these original blood orange martinis — in fact, I think the occasion is "whenever you have blood oranges". However, I can think of a few instances where red cocktails are very appropriate.
Christmas and New Year's Eve are made for rosy-hued drinks like this. So is Valentine's Day.
These martinis also have a cheery Spring-like quality to them and would make a nice tipple for Easter brunch instead of the standard mimosa.
Unfortunately, Blood oranges are only available December through May, so sourcing them for a Halloween cocktail could be problematic, unless you squeeze some juice now and freeze it until October… Hmmm.
We are having a family "Zoom" happy hour tonight and this berry red martini will be my drink of choice, but I think I best enjoy it at the kitchen table instead of on my beige sofa… what do you think?
More refreshing cocktails you might like: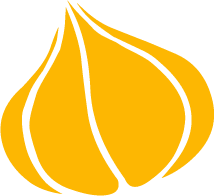 Tried this recipe? Leave a rating and review.
Your comments and shares are invaluable to me and the thousands of readers who use this site daily. If you've made the recipe, leave a star rating and review. We want to hear how you liked it.
We'd love it if you shared the recipe with your friends on social media!
Blood Orange Vodka Martini
Fruity and light, this vodka martini goes down easily.
SPECIAL EQUIPMENT:
cocktail shaker

martini glass
INGREDIENTS:
FOR EACH MARTINI:
1 ½

ounces

vodka

1 ½

ounces

fresh squeezed blood orange juice

¾

ounce

dry vermouth

½

ounce

simple syrup
DIRECTIONS:
Fill a cocktail shaker with ice. Add the vodka, blood orange juice, vermouth and simple syrup. Fit the lid tightly on the shaker and shake vigorously for 30 seconds until the outside of the shaker is icy cold.

Strain the cocktail into a martini or coupe glass and garnish with a thin slice of blood orange.
NOTES:
I like to squeeze blood orange juice in advance and keep it chilled, so there's no fuss when assembling the cocktail.
NUTRITION:
Calories:
173
kcal
|
Carbohydrates:
16
g
|
Protein:
1
g
|
Fat:
1
g
|
Saturated Fat:
1
g
|
Sodium:
9
mg
|
Potassium:
94
mg
|
Fiber:
1
g
|
Sugar:
14
g
|
Vitamin A:
85
IU
|
Vitamin C:
21
mg
|
Calcium:
7
mg
|
Iron:
1
mg
Pin "Blood Orange Martini" for later!