Apple Cider Bourbon Cocktail
Here's a sophisticated cocktail that makes the most of apple season. Bourbon and apple cider make a great drink, especially paired with sweetness from maple syrup and a little zing from muddled ginger. This apple cider bourbon cocktail is perfect for the fall season.
This refreshing apple cider bourbon cocktail is a real eye opener… great for those odd-ball warmer-than-normal autumn days. If you're like me and live in the tropics, this bev is perfect for marking the start of fall while staying cool at the same time.
Bourbon and apple cider seem a natural pairing but it's the smashed ginger that gives it the nose-tickling aroma.
Ingredients for apple cider bourbon cocktail
Fresh Ginger
Maple Birch Syrup (or pure Maple Syrup)
Bourbon
Calvados (or other Apple Brandy)
Fresh Lemon Juice
Apple Cider
What is a smash cocktail?
Classically speaking, a smash is open to individual interpretation based on the season and your ingredients. The rough framework usually includes smashing an aromatic like herbs or (in this case) ginger, to release their essential oils. Blended with your choice of spirits and other ingredients, it creates a lively, bracing drink.
Components of a smash
Ice (cubes, chipped, shaved or even strained out if you prefer).
Spirit(s) base though the specific boozy bedrock is open to your own preferences.
Fruit – can be in the form of a juice or used as a garnish.
Herbs – Mint is a frequent player in this space, (think Mint Julep), but it's not mandatory. For this spiked cider smash, I replaced herbs with ginger (technically a vegetable, but with the intense nose and flavor you'd expect from fresh herbs).
Sugar – you can use straight up, granulated table sugar or use something on the sugar spectrum. Think simple syrups, honey, agave or in this case a tree syrup.
Read more about the history of the smash cocktail here.
Directions:
Add chopped ginger and maple birch syrup (you can use plain maple syrup too) to a cocktail shaker. I roughly chopped the ginger before smashing to give extra surface area when muddling in order to release maximum flavor.
Muddle the ginger to release the essential oils.
Add the Calvados, Bourbon, lemon juice and apple cider.
Top with ice and shake it like a maniac until the outside of the shaker is almost too cold to handle (about 30 seconds).
Do I need to strain the spiked cider cocktail?
If you've ever bitten into raw ginger, you know how potent it can be. Even a small nugget of raw ginger can overpower tastebuds, therefore, I do recommend straining.
It will prevent little specks and bits of ginger from slipping into your drink, so you'll only taste the mellow bourbon and apple cider flavor with the zingy aromatics.
If you don't have a fine mesh strainer, muddle a thin piece of ginger to release the flavors for your bourbon smash cocktail instead of mincing.
Optional cocktail garnish
In my opinion, if you're going to the trouble to mix a craft cocktail, it should come with some type of garnish. Nothing kitschy or blaring, but something simple that gives you a hint of what you're about to enjoy. In this case ginger and apple are the obvious choices.
For the ginger, look at the whole knob of ginger and slice a thin piece sliced crosswise (or if it's a small, finger shaped piece, slice it thinly on the diagonal). Don't worry about peeling the skin — you'll want to leave it on so it's identifiable. Float the thin piece of ginger on top of the bourbon and apple cider cocktail.
For an apple garnish, I have two thoughts. If you've got a large apple, just cut a thin wedge from stem to stern (so to speak). Either float it in the drink or slip it onto the rim.
If you have a small apple 3″ or less in diameter, a more dramatic approach would be to slice a thin cross-section from the middle of the fruit, this shows the detail of the apple.
With a sharp, thin knife, cut a slit from the center of the fruit out to the edge (the radius) and slip that slit over the rim of the cocktail glass.
You could also make lemon slices, however the lemon isn't a prominent player in this drink, so I'd opt for the first two.
This bourbon cider drink is a lively pre-dinner sipper.
My tasters declared it to be unexpected (even the ones who weren't crazy about bourbon), couldn't stop sipping — and consequently, drained their coupes.
More fall cocktails to make you swoon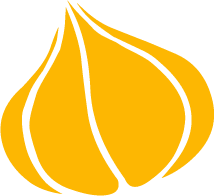 Tried this recipe? Leave a rating and review.
Your comments and shares are invaluable to me and the thousands of readers who use this site daily. If you've made the recipe, leave a star rating and review. We want to hear how you liked it.
We'd love it if you shared the recipe with your friends on social media!
Bourbon Apple Ginger Cocktail
This surprising cocktail has a punch of tingly ginger flavor mellowed by bourbon and rounded out with fresh apple brandy and apple cider. Birch Maple Syrup adds just the right sweetness. Pleasantly zingy — even for those who don't usually drink bourbon.
SPECIAL EQUIPMENT:
fine mesh strainer

cocktail shaker

muddler
INGREDIENTS:
1

teaspoon

fresh ginger

roughly chopped

¾

ounce

birch syrup

(can substitute maple syrup)

1

ounce

bourbon

¾

ounce

Calvados

or other apple brandy

¼

ounce

fresh lemon juice

1 ½

ounces

apple cider
DIRECTIONS:
Add the chopped ginger and syrup to a cocktail shaker. Muddle the ginger to release the essence.

Add the bourbon, Calvados, lemon juice and apple cider. Add a few large cubes of ice to the cocktail shaker and secure the lid.

Shake for 30 seconds or until the cocktail is icy cold and well blended.

Place the fine mesh strainer over the coupe glass and pour the cocktail through the strainer.

Garnish with a thin slice of apple and ginger. Serve.
NUTRITION:
Calories:
195
kcal
|
Carbohydrates:
20
g
|
Protein:
1
g
|
Fat:
1
g
|
Saturated Fat:
1
g
|
Sodium:
4
mg
|
Potassium:
91
mg
|
Sugar:
17
g
|
Vitamin C:
3
mg
|
Calcium:
23
mg
Pin "Ginger Cider Bourbon Smash" for later!