Traditional Cottage Pie is a recipe my Mother used to make. It's a hearty, rich ground beef and potato casserole that can be assembled ahead of time and cooked at the last minute. Cottage beef pie is made with ground beef, everyday vegetables and brown gravy topped with a creamy layer of mashed potatoes and baked in a casserole dish.
If you love homey casseroles, this traditional cottage pie is a classic that deserves a spot on your dinner table. This comfort food favorite layers seasoned ground beef and gravy with fluffy mashed potatoes baked in a casserole dish. It's the ultimate meat and potatoes recipe.
While most Americans use the terms Shepherd's pie and Cottage pie interchangeably, there is a difference.
Both shepherd's pie and cottage pie are layered meat and mashed potato casseroles. However, shepherd's pie is made with mutton or ground lamb, while ground beef is used in traditional cottage pie.
Check out my traditional shepherd's pie recipe and see how similar they are.
Why you'll love this recipe:
This ground beef and potato casserole is a simple, flavorful stick-to-your-ribs recipe the whole family will love.
You can make it in advance.
Traditional cottage pie freezes well.
The recipe can be customized to suit your tastes.
You can make one large cottage pie casserole or multiple individual ones.
Ingredients:
Yukon Gold Potatoes – I like to use Yukon Gold because they're equally creamy and fluffy, have a beautiful golden color and spread well easily over this old-fashioned cottage pie.
Olive Oil – for sauteing the mushrooms and mirepoix. Use your everyday olive oil. Save your fancy extra virgin olive oil for finishing.
Mushrooms – I used white button mushrooms, but you can also use cremini.
Carrots – I used fresh carrots for this casserole, but you can take a shortcut and use a combination of frozen peas and carrots, to save time.
Onions – I use yellow onions for this recipe because they become milder when cooked and turn a translucent white. Red onions will turn a light pink (not the end of the world, but not what I'm going for), and white onions are better suited for using raw as a garnish.
Ground Beef – I use lean ground beef in my traditional cottage pie to keep it a bit healthier, but you can use an 80/20 beef mince; drain the excess fat from the pan after browning.
Garlic – If you like a more intense garlic flavor, you can double the amount.
Thyme – The recipe can use fresh or dried thyme, but the quantities will differ. Use one tablespoon of fresh chopped thyme leaves or one teaspoon of dried.
Rosemary – The same holds true for this herb, use one tablespoon of freshly chopped rosemary or one teaspoon of dried.
Frozen Peas – I love fresh peas, but I find the frozen variety more convenient for this ground beef and potato casserole.
Beef Broth – You can use canned beef broth or if you're feeling adventurous, try my homemade Beef Stock Recipe.
Butter – I use unsalted butter to have more control over the sodium content in the cottage pie seasoning.
Flour – is the thickening agent for the gravy. You can also use cornstarch as a thickener (see instructions in the Variations section).
Gravy Master – (optional) is also known as browning sauce and it gives the beef gravy its distinctive dark, rich color. Without it, the sauce will be a lighter golden color, which is also fine.
Worcestershire Sauce – adds a bit of umami seasoning to the ground beef.
Milk – I like to use whole milk for mashed potatoes, but low-fat or skim works too.
Greek Yogurt (or Sour Cream) – I recommend Greek yogurt, which adds tanginess to the mashed potatoes without excess fat, but sour cream works well, too.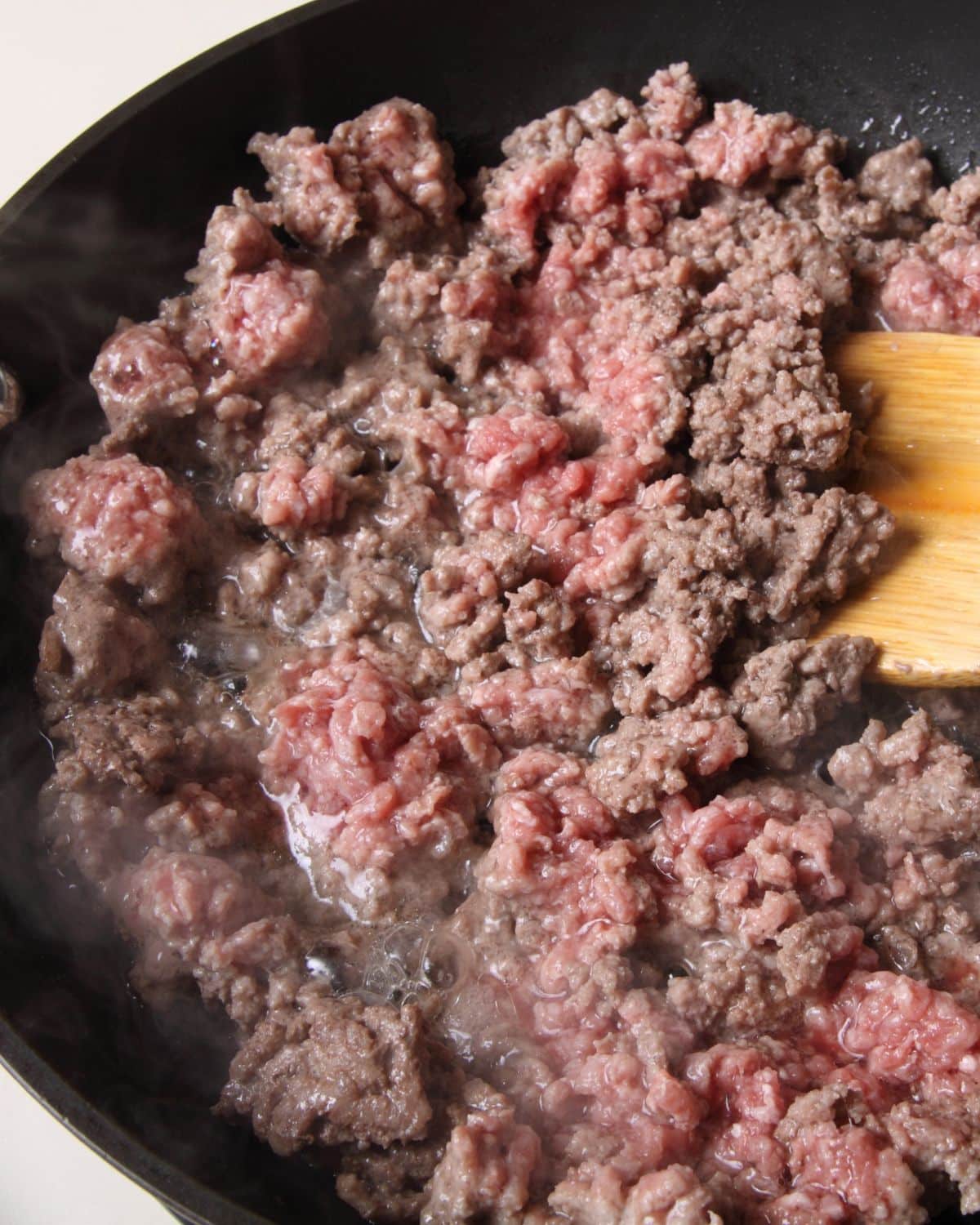 Directions:
Boil the potatoes for mashed potato topping.
Sauté the mushrooms in a large skillet with 1½ teaspoons of olive oil until browned and transfer them to a large bowl.
Separately sauté the carrots and onions in the remaining olive oil and transfer them to the bowl with the mushrooms.
Brown the ground beef in the same skillet and transfer to the bowl with the vegetables.
In the same pan, make a roux (melted butter with flour) until a thick paste forms.
Whisk in the beef broth, stirring constantly until the sauce thickens and forms a gravy. Add the gravy to the ground beef and vegetables and set aside.
Drain the cooked potatoes and mash them with butter, milk and greek yogurt or sour cream.
Spread the ground beef mixture in a 2-quart casserole or baking dish and top with the mashed potatoes. Spread the potatoes evenly over the beef.
Add a few dots of butter to the top of the cottage pie recipe (optional) and bake for 30 minutes.
Turn on the broiler and broil the top of the ground beef and potato casserole until the top is lightly golden brown (about 3-5 minutes).
Pro-Tips:
I highly recommend using a potato ricer for making mashed potatoes. This gadget "rices" cooked potatoes into a mince so fine you'll never have lumps. Additionally, using a potato ricer instead of a hand-mixer means your mashed potatoes will NEVER be gluey from over-beating.
Variations:
Make it gluten-free by substituting a cornstarch and water slurry for the butter-based roux in the gravy. Mix one tablespoon of cornstarch and one tablespoon of water into the boiling beef broth, stirring for one minute, until it thickens.
Add 1-2 tablespoons of tomato paste to the ground beef after it's browned for a deeper umami flavor. Stir the meat until the tomato paste completely coats it.
Use mashed sweet potatoes instead of white potatoes for a more nutritious cottage pie recipe.
For a lighter cottage pie, substitute mashed cauliflower for the mashed potatoes.
For a healthy cottage pie, swap the beef for lean ground turkey or ground chicken and use chicken broth instead of beef for the gravy.
For a vegetarian version, substitute cooked brown lentils for the ground beef.
Make ahead:
Because this cottage beef pie takes about an hour to assemble, before being baked in the oven, I like to do the prep earlier in the day or even a day or two before I'm going to serve it.
Prepare and assemble the old-fashioned cottage pie recipe, but don't add the pats of butter to the top. Instead, cover the ground beef and potato casserole with aluminum foil and refrigerate for up to 2 days ahead of time.
To bake the cottage pie, remove the casserole dish from the refrigerator and let it rest on the counter (to take the chill off) for about 1 hour. Preheat the oven and bake the casserole for 45 minutes to an hour (it will take longer to bake because it has been refrigerated).
Storage and Freezing:
Store leftovers covered in the refrigerator for up to 3-5 days. Reheat one portion at a time in the microwave in 30-second bursts or warm the entire casserole in a 350° oven for 20 minutes.
You can freeze an unbaked or baked (and cooled) cottage pie for up to 3 months. To freeze, cover the casserole in plastic wrap, then 1-2 layers of freezer paper.
Defrost the casserole entirely and remove the plastic and freezer paper before heating it in the oven.
FAQ's
What is the difference between shepherd's pie and cottage pie
Shepherd's pie is made with ground mutton or lamb. Cottage pie is made with ground beef. However, the two terms are often used interchangeably.
Does cottage pie contain cheese?
Usually, cottage pie doesn't contain cheese, but you can do what you like in your kitchen. Mix shredded gruyere or cheddar cheese into the mashed potatoes or sprinkle cheese over the ground beef and potato casserole.
Where did cottage pie originate?
According to Wikipedia, cottage pie became popular toward the end of the 18th century when the poorer class of Britains (who lived in cottages) began incorporating potatoes into their everyday diets. Any meat pie topped with potatoes was called a "cottage pie."
What to serve with traditional cottage pie?
This hearty casserole makes a complete meal unto itself, but if you want to stretch it even further, I suggest:
More cozy casserole recipes: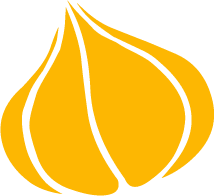 Tried this recipe? Leave a rating and review.
Your comments and shares are invaluable to me and the thousands of readers who use this site daily. If you've made the recipe, leave a star rating and review. We want to hear how you liked it.
We'd love it if you shared the recipe with your friends on social media!
Traditional Cottage Pie
Cottage pie is a comforting, layered casserole made with a bed of ground beef and vegetables in a tempting gravy topped with a layer of whipped potatoes.
INGREDIENTS:
2½

pounds

Yukon Gold Potatoes, peeled and cut into ½" pieces

1

tablespoon

olive oil, divided

8

ounces

mushrooms, chopped

2

carrots

peeled and chopped into ¼" dice.

1

stalk

celery

chopped into ¼" dice

1

medium

onion

peeled and chopped into ¼" dice.

2

teaspoons

kosher salt, divided

1

teaspoon

black pepper, divided

1½

pounds

lean ground beef

I used 90/10

1½

teaspoons

fresh thyme, minced

or one teaspoon dried thyme

1

tablespoon

fresh rosemary, minced

or one teaspoon dried rosemary

1

large

clove garlic

minced

1

cup

frozen peas

4

tablespoons

butter, divided

1½

tablespoons

flour

1½

cups

low sodium beef broth

1

teaspoon

gravy master (optional)

1

teaspoon

worcestershire sauce

½

cup

greek yogurt

or sour cream

1

cup

milk
DIRECTIONS:
Place cut potatoes in a large saucepan and cover with water. Bring to a boil, reduce heat to simmer and cook for 15 minutes or until potatoes are tender.

Meanwhile, heat one teaspoon of olive oil in a large skillet over medium-high heat. Add the mushrooms and a ¼ teaspoon of salt, stirring occasionally for 3-5 minutes until they are softened and give up their liquid. Transfer mushrooms to a large bowl.

Add one teaspoon of olive oil to the pan, stir in the onions, celery, carrots, and another quarter teaspoon of salt. Cook over medium-high heat until onions are tender and translucent and carrots are softened, about 6-10. Taste the carrots to ensure they are tender and not crunchy. (If they are still crisp, turn the heat down to low and cover with a lid to help them steam. Transfer the vegetables to the bowl with mushrooms.

Heat the remaining teaspoon of olive oil and add the ground beef, breaking apart the meat with the back of a fork and browning. When the meat is about halfway cooked, add the garlic, rosemary, oregano, ½ teaspoon kosher salt and ¼ teaspoon black pepper. Cook, stirring, until meat is fragrant and thoroughly cooked through. Transfer the beef to the bowl with the mirepoix and stir in the frozen peas.

Melt 1½ tablespoons butter in the pan and add the flour, ½ teaspoon salt and ¼ teaspoon black pepper. Stir to combine and cook over medium-high heat, stirring for about one minute, until bubbly.

Slowly add the beef broth and cook, stirring constantly, until the mixture thickens and comes to a boil. Boil and stir for one minute.

Add the Gravy Master (if using) and Worcestershire sauce. Remove from heat and add the gravy to the beef and vegetable mixture. Stir to combine. Set aside.

Preheat the oven to 350°.

Heat the milk and two tablespoons of butter in the microwave or a saucepan until the butter melts and the milk is warm. Do not boil.

Drain the water from the potatoes. If using a potato ricer, select the smallest extruder disk and run the potatoes through the ricer, then stir in the milk and butter mixture, sour cream, salt, and pepper. Taste for seasonings and adjust to your liking.

If using a potato smasher, add the milk and butter mixture, sour cream, one teaspoon of kosher salt and ½ teaspoon of black pepper to the potatoes. Smash the potatoes, incorporating the dairy products. Potatoes should be smooth but firm, holding their shape when you run a spoon through them.

Spray a large casserole dish with vegetable spray. Spoon the meat mixture into the casserole and spread out evenly with a spoon.

Spread the mashed potatoes over the casserole with a spatula, creating divots and swirls. (casserole can be made to this point, covered and refrigerated to bake later).

Add the remaining butter in small pieces over the top of the potatoes. Bake casserole in the center of a hot oven for 30 minutes, then turn on the broiler and cook for 5 minutes more until lightly browned.
NOTES:
Leftovers can be reheated in a 350° oven for 20 minutes.
NUTRITION:
Calories:
145.53
kcal
|
Carbohydrates:
33.02
g
|
Protein:
3.82
g
|
Fat:
0.17
g
|
Saturated Fat:
0.05
g
|
Polyunsaturated Fat:
0.08
g
|
Monounsaturated Fat:
0.003
g
|
Sodium:
11.34
mg
|
Potassium:
795.68
mg
|
Fiber:
4.16
g
|
Sugar:
1.47
g
|
Vitamin A:
3.78
IU
|
Vitamin C:
37.23
mg
|
Calcium:
22.68
mg
|
Iron:
1.47
mg
Pin it for later!