How To Make An Italian Omelette
This easy Italian omelette is perfect to make for one or two people for a healthy breakfast. Stuffed with Italian ham (prosciutto), sautéed mushrooms, fresh chopped tomato and your choice of Italian cheese, like mozzarella, fontina and parmesan, this is no ordinary ham and cheese omelette recipe.
I love quick and easy. Those few dishes on standby that I can whip up in minutes. Consequently, you won't be surprised at how often we have omelettes for breakfast (or even dinner).
They're one of my favorites in the morning because they're so easily customizable and you can literally use whatever you've got in the fridge for a simple, delicious meal.
I'm calling this an Italian omelette simply because the ingredients leaned in that direction. Essentially it's a ham and cheese omelette with a few embellishments.
What you'll need for Italian omelettes
Eggs
Milk
Kosher Salt
Butter
Vegetable Spray
Mushrooms
Tomato
Shredded Cheese
Italian Ham (Prosciutto Di Parma)
Parmesan Cheese
Basil
A standard omelette comes together pretty fast, so I recommend prepping the vegetables, cheeses and prosciutto in advance, so the final assembly goes quickly, without interruption.
You don't want to stop in the middle to grate cheese or saute mushrooms when your pan is hot and the eggs are ready to go, right?
Prepping mushrooms, tomato & cheese for the omelette
Tips on mushrooms
You can use whatever type of mushrooms you have on hand, button mushrooms are fine. I had cremini so that's what I used.
Slice and saute the mushrooms in a nonstick pan. This only takes 5-6 minutes.
You just want the mushrooms to give up some of their liquid and brown slightly.
Mushrooms are primarily water and after they're sautéed and transferred to a bowl, they'll continue to seep liquid.
Be sure to drain the 'shrooms and pat them dry with a paper towel BEFORE ADDING TO THE OMELETTE, otherwise, mushrooms will leak and the omelette will be soggy.
Tips on tomatoes
Use whatever type of tomatoes you have on hand, though I would avoid canned tomatoes. Plum, beefsteak, on the vine, ugly ripe, or something straight from your garden all work well.
Tomatoes are another liquidy ingredient, therefore you'll want to remove the excess seeds and liquid before adding to the omelette.
I cut the tomatoes in 4 vertical slices and remove the seeds and membranes, then chop them into a 1/4″dice.
Cheeses
For me, it's not an omelette without cheese (Denver omelettes being the exception).
If you want to make this a true Italian style omelette, I'd go with traditional Italian cheeses.
Shredded mozzarella (not the fresh one one soaked in water — again, you don't want soggy eggs), fontina, gouda, taleggio, or provolone are all good bets. I used shredded part-skim mozzarella for this one.
Pre-shred the cheese (if it's from a whole block of cheese) before you begin to assemble the omelette.
I also use grated parmesan cheese to finish my Italian ham and cheese omelette. Be sure that cheese is grated and ready to go.
Prosciutto (Italian cured ham)
The beauty of prosciutto is its silky buttery texture and intense funky umami flavor. Prosciutto comes sliced wafer thin and each slice is usually separated by a thin slice of paper, otherwise the prosciutto will stick to each other and become difficult to work with.
I use two slices of prosciutto for each omelette.
Tear the prosciutto into thin strips that can be layered and folded over each other on the omelette.
The Italian prosciutto is draped over the cooked omelette and not stuffed inside. Why? If you fold the Italian ham inside it will actually cook and becomes tougher. You want to maintain that silky buttery texture and flavor, and that means draping it over the finished egg dish at the end.
I prefer to prep the Italian ham ahead of time with the cheeses, mushrooms and tomatoes so that the omelette comes together quickly and the finished dish comes to the table piping hot.
Cold eggs are a pet peeve of mine.
Recently, I've gotten into fluffy omelettes. Not ones that require beating egg whites and folding in the yolks — that's very soufflé-like and not my jam at 8:30 in the morning. Not to worry, you can achieve a light puffy omelette (made in the blender) in just a few minutes.
How to aerate eggs for a fluffy omelette
Add the eggs, milk and salt to a blender.
Turn the blender onto high speed and blend for 2 1/2 to 3 minutes (use the timer on your phone to be sure), until the eggs are whipped into a frenzy and are pale yellow and very frothy and foamy.
If you have a high powered blender like a VitaMix, use the second highest setting, otherwise the motor gets too hot and can actually cook the eggs.
I admit that running the blender on high speed is a bit loud, especially first thing in the morning. Therefore, if you have a pair of earplugs, this would be a great time to use them.
Timing is important for making the omelette because everything comes together very quickly at the end. Have your mise en place ready and be mindful of the timing.
Omelette technique
While the eggs are in the blender, get your small (6″-8″) nonstick skillet ready. When the eggs have 45 seconds left to go in the blender, turn the heat under the skillet to low. Spray the pan with vegetable spray and add the butter to melt.
When the eggs finish blending, pour them into the center of the pan and let them cook for 20 seconds or so without moving or jiggling the pan.
Turn up the heat to medium and swirl the pan around so the eggs rim the sides of the pan. Continue to cook this way over the heat, and twirling the eggs until they're 85% cooked through and just lightly wet on top.
Use a wide flat spatula to quickly flip the omelette in the pan.
That last part might seem a bit intimidating, but it's not difficult, because the eggs nearly set by the time you need to flip them.
As soon as the omelette has been flipped, it will finish cooking in about 20 seconds, so work quickly to fill it with your veggies and cheese.
How to fill an Italian omelette
Pat the mushrooms and tomatoes dry and add them to one side of the puffy omelette.
Add the cheese and fold the blank side of the omelette over the fillings.
Remove from heat and transfer the Italian omelette to a plate, by tipping the pan to a 45° angle, sliding a wide spatula underneath the omelette and sliding it onto your plate.
Top the omelette with ribbons of prosciutto, the remaining tomato and parmesan cheese.
Add fresh basil and serve.
How does it taste?
This omelette is beautiful to look at, but it's the taste and texture that will keep you coming back for more.
It's cheesy, meaty and fresh all at the same time. Unlike any ham and cheese omelette you've ever had.
The diced tomatoes and fresh basil brighten up the flavors, while the prosciutto adds a creamy, buttery, salty bite.
I love the toothsome chew the sautéed mushrooms lend to this omelette too.
Italian Ham and Cheese Omelette FAQ's
Can I make omelettes for a crowd?
I don't recommend it, unless you want to be a short order cook. Each omelette needs to be made individually. Consequently, I usually limit my omelette making to smaller groups. 1-2 people (maybe 3) is about right, otherwise, cold eggs. Ewww.
Can I make Italian omelettes in advance?
Nope. They won't keep that enticing fresh from the skillet flavor and you'll lose the puffiness. Not to mention the fresh veg will leak and wilt as it sits and the prosciutto will become a sad, has-been cold cut.
More omelette and egg recipes: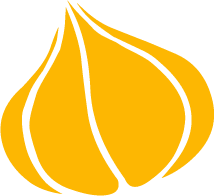 Tried this recipe? Leave a rating and review.
Your comments and shares are invaluable to me and the thousands of readers who use this site daily. If you've made the recipe, leave a star rating and review. We want to hear how you liked it.
We'd love it if you shared the recipe with your friends on social media!
Italian Omelette
A fresh, flavorful start to the day! This fluffy omelette is filled with mushrooms, cheese and tomato and topped with buttery prosciutto and fresh basil.
SPECIAL EQUIPMENT:
small nonstick pan (about 6″-8″)
INGREDIENTS:
4

mushrooms

sliced

⅓

cup

tomato

seeded and chopped

2

large

eggs

3

tablespoons

milk

¼

teaspoon

kosher salt

1

teaspoon

butter

¼

cup

shredded cheese

such as mozzarella, fontina, gruyere or Italian cheese blend

1

tablespoon

shredded parmesan cheese

optional

2

slices

prosciutto

torn into long shreds

fresh basil leaves
DIRECTIONS:
Spray the skillet with nonstick spray and heat over medium high heat. Add the mushrooms and cook for 3-5 minutes until softened and slightly browned. Transfer to a small bowl.

Add the eggs, milk and kosher salt to a blender. Secure the blender with a lid and process on high speed for 3 full minutes until the eggs are very light and frothy.

While the eggs are blending, wipe out the interior of the pan with a sponge or paper towel. Spray the pan with vegetable spray and add the pat of butter and melt over low heat for 45 seconds.

Pour the eggs into the center of the pan pan and don't touch the pan for 15-20 seconds.

Turn up the heat to medium and swirl the eggs around in the pan to coat the sides until the eggs are about 85% cooked.

Use a flexible rubber spatula to loosen the edges of the omelette and carefully flip it over to cook for an additional 15 to 20 seconds.

Once you flip the omelette add the grated cheese, mushrooms and half of the chopped tomato to one side of the omelette. Remove from the heat and use the spatula to fold the omelette over the fillings.

Transfer the omelette to a plate and sprinkle with the parmesan cheese, ribbons of prosciutto, the remaining tomato and fresh basil. Serve.
NUTRITION:
Calories:
403
kcal
|
Carbohydrates:
8
g
|
Protein:
27
g
|
Fat:
29
g
|
Saturated Fat:
13
g
|
Cholesterol:
423
mg
|
Sodium:
1146
mg
|
Potassium:
570
mg
|
Fiber:
1
g
|
Sugar:
6
g
|
Vitamin A:
1341
IU
|
Vitamin C:
8
mg
|
Calcium:
307
mg
|
Iron:
2
mg
Pin "Italian Ham and Cheese Omelette" for later!