Smoked Gouda Omelette Cups
Are you a breakfast person? I'm not talking about a "weekend" breakfast — I mean a regular 7-day-a-week breakfast person. So many people, my daughter included, skip breakfast regularly. Not me. I need something in my belly and if I don't get it, anyone within tummy rumbling vicinity is gonna hear about it. These Smoked gouda Omelette Cups are the perfect antidote to a gnawing, gurgling tummy.
I know what you're thinking — "So you just wake up on a random Tuesday morning and make omelette cups."
No. I make them in advance and freeze them – so they are ready to be reheated on any random Tuesday morning.
Planning ahead like that makes everything so much easier, don't you think? That's why when I'm chopping vegetables for dinner, I may squirrel some aside to assemble in breakfast cups like this.
It's just a matter of cooking the veg and chopped ham, and stirring in some diced tomato.
Smoked gouda really gives these omelettes a special richness, but I won't wag my finger if you use cheddar or mozzarella — or even the last of that shredded Mexican cheese from yesterday's tacos…. That's the beauty of these kinds of dishes — you use what you have on hand.
Stir the veg and cheese into the eggs and divide them up among prepared muffin tins.
Bake until they're golden and puffy — and smell amazing!
Run a sharp knife around the edge of the muffin tins to loosen the omelettes and pop them out.
Of course, you can eat them immediately, but if you want to freeze them for later, line a baking sheet with parchment paper and stick them in the freezer until they're solid. Then transfer to a freezer safe container. If you put them directly in a ziplock bag, they'll freeze together and make it impossible to use them one at a time.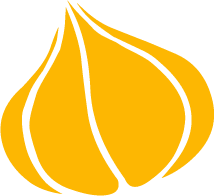 Tried this recipe? Leave a rating and review.
Your comments and shares are invaluable to me and the thousands of readers who use this site daily. If you've made the recipe, leave a star rating and review. We want to hear how you liked it.
We'd love it if you shared the recipe with your friends on social media!
Smoked Gouda Omelette Cups
Simple and delicious, these mini omelettes are an easy, healthy, breakfast and they freeze well too!
INGREDIENTS:
2

teaspoons

olive oil

½

cup

bell pepper

diced

½

cup

onion

diced

½

cup

ham

diced

½

cup

tomato

seeded and diced

6

large

eggs

¼

teaspoon

salt

¼

teaspoon

black pepper

¾

cup

smoked gouda

shredded, divided
DIRECTIONS:
Preheat the oven to 350°. Spray 6-7 muffin cups with vegetable spray and set aside.

Heat the olive oil in a medium skillet over medium-high heat. Add the bell pepper and onion. Saute until softened and onions are slightly translucent. Add the ham and cook for an additional 1-2 minutes. Remove from heat, stir in the tomatoes and set aside.

In a medium bowl whisk together the eggs, salt and pepper. Stir in 1/2 cup smoked gouda and the ham mixture. Ladle the egg mixture into the prepared muffin cups. Sprinkle the reserved gouda over the omelette cups. Bake for 15-17 minutes or until the eggs are set.

Turn the oven from bake to broil. Brown the omelettes for 1-2 minutes until golden. Run a sharp knife around the edge of each omelette and transfer to a serving platter. Serve.
To Freeze:
Let the omelettes cool to room temperature. Line a tray with parchment paper and arrange the omelettes on the tray. Freeze the omelettes until solid. Transfer the omelettes to a freezer-safe baggie.

Reheat the omelettes in the microwave for 1-2 minutes at 50% power, checking halfway through.
NUTRITION:
Calories:
211
kcal
|
Carbohydrates:
3
g
|
Protein:
15
g
|
Fat:
14
g
|
Saturated Fat:
6
g
|
Cholesterol:
221
mg
|
Sodium:
510
mg
|
Potassium:
207
mg
|
Sugar:
2
g
|
Vitamin A:
900
IU
|
Vitamin C:
18.6
mg
|
Calcium:
204
mg
|
Iron:
1.1
mg
More Healthy Breakfast Options:
Don't Forget To "Pin It" For Later!