Collard Greens and Potlikker
Collard greens and potlikker are a must for your New Year's Day traditions. Southern greens represent greenbacks ($$$) to ensure prosperity in the New Year. Potlikker is the happy aftermath of a long simmer of collard greens and smoked meat. It's also the best dunker for a wedge of cornbread! You'll want to serve your Southern greens and potlikker with the traditional Hoppin' John or if you've got a pressure cooker, with this Instant Pot Hoppin' John recipe. Happy New Year.
Despite my Southern roots, I didn't grow up on Southern greens or potlikker. Black eyed peas and Hoppin John — yes. Collards, no. My Mom just never made them… But I'd seen them. I'd heard about them. And through the years, I've grown more than curious. Like a super-secret club that I hadn't gained admittance to. I'd heard how the greens were tender and delicious when cooked with a bit of ham hock or smoked meats. I'd heard how the potlikker was so flavorful and nutritious as to be transformative. But I'd never had it.
The History of Southern Greens and Potlikker (Pot Liquor)
Collard greens, mustard greens and other prolific Southern greens have their roots with Southern black slaves from hundreds of years ago. During that period, black cooks prepared the meals for the plantation owners. The owners were served the greens, but the cooks (needing to feed their own families and knowing how nutritious and flavorful the broth from the greens was) kept the broth (potlikker or pot liquor) for their own families. Read this quick article in the Atlantic for more… Potlikker: From Slave Plantations To Today.
As is the truth with most cooks — we know what's good and those that turn their noses up to foods that are unfamiliar, will never enjoy the best things in life, which often come from very humble roots.
With the New Year (and New Years luck and money traditions) coming up, I decided to take matters into my own hands. Reviewing at least 10 different "authentic" recipes the simplest being greens : ham hock : water simmered for an hour to those with a considerably longer list of ingredients, I made a version of Southern greens and potlikker that suited my sensibilities. I hope it suits yours too. Note, I didn't use ham hocks or even leftover ham bone as is my go-to because I didn't have one and for some reason, my market doesn't sell ham hocks… Hello, Publix — we want ham hocks!
For this rendition, I used a smoked turkey wing… first to flavor the broth and then, after picking the meat from the wing — I added it back to the greens. The greens simmered on the stove for about an hour to get nice and tender. They lose their bright green hue from the long cooking time and melt into a rich, flavorful blend.
What I wasn't expecting was the intense flavor of the potlikker. After spooning the greens to a serving dish, I ran the potlikker through a sieve and served it on the side. This is WAY BETTER than even a homemade chicken stock. The potlikker has so much flavor, that I slurped two bowls for lunch the next day. Trust me, this is the best part.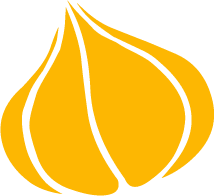 Tried this recipe? Leave a rating and review.
Your comments and shares are invaluable to me and the thousands of readers who use this site daily. If you've made the recipe, leave a star rating and review. We want to hear how you liked it.
We'd love it if you shared the recipe with your friends on social media!
Collard Greens and Pot Likker
Tender greens simmered in a savory broth is traditional Southern comfort food. The leftover braising liquid makes a restorative broth that's great for dunking cornbread. A Southern New Year's tradition because the greens are thought to ensure plenty of "greenbacks" in the New Year.
INGREDIENTS:
2

teaspoons

olive oil

1

large

onion

chopped

2

large

cloves garlic

minced

¼

teaspoon

crushed red pepper flakes

2

pounds

collard greens

tough stems removed, roughly chopped

1

pound

smoked turkey wings

about 1 wing

10

cups

water

1

teaspoon

kosher salt

2

tablespoons

apple cider vinegar

2

teaspoons

sugar
DIRECTIONS:
In a large pot or dutch oven, heat the oil over medium heat. Add the onion, garlic and crushed red pepper and lightly saute until the vegetables are translucent and fragrant, about 3-4 minutes

Add the turkey wing and water to the pot. Cover the pot and bring to a boil. Reduce heat to a low simmer and cook, covered for 1 hour. Transfer the turkey wing to a cutting board to cool, about 5-10 minutes.

While the turkey is cooling, add the collard greens and stir to combine. Simmer for 45 minutes to an hour until greens are very tender.

When the turkey wing is cool enough to handle, pick the meat from the wings and discard the skin. Add the bones and turkey meat back to the pot and finish simmering the collards.

Just before serving, stir in the sugar, vinegar and salt (if needed). Simmer for an additional minute to allow the sugar to fully dissolve.

To serve, use a slotted spoon to transfer the greens to a serving dish. Serve a dunking bowl of pot likker on the side (for dunking your cornbread).
NUTRITION:
Calories:
176
kcal
|
Carbohydrates:
12
g
|
Protein:
15
g
|
Fat:
8
g
|
Saturated Fat:
1
g
|
Cholesterol:
35
mg
|
Sodium:
464
mg
|
Potassium:
480
mg
|
Fiber:
6
g
|
Sugar:
3
g
|
Vitamin A:
7615
IU
|
Vitamin C:
55.2
mg
|
Calcium:
376
mg
|
Iron:
1.4
mg
Pin "Southern Greens and Potlikker" For Later!